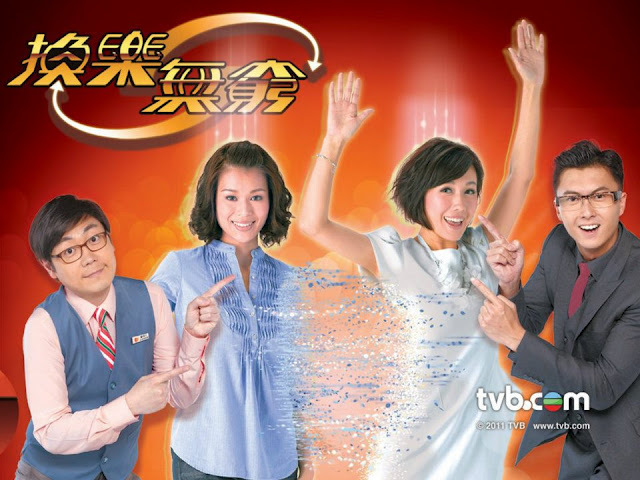 Year Produced: 2012
Producer: Lam Chi Wah
No. of episodes: 20
Cast:
Myolie Wu - Fan Suk Heung
Selena Li - Hailey/Hau Yurk Hoi
Johnson Lee - Koo Ka Yan
Vincent Wong - Wayne/Weng Yiu
Supporting Cast:
Lau Kong - Yes Sir/Koo Wing Si
Mimi Chu - Yes Madam/Fung Yau Yi
Angela Tong - Koo Ka Kam
Tina Shek - Yip Yuk Hing
Ram Chiang - Fan Tai Kit
Kiki Sheung - Lui Wong/ Mrs Weng
Patrick Dunn - Benjamin
Savio Tsang - Yip Yiu
Synopsis/Storyline/Plot:
Fan Suk Heung(Myolie Wu) is a housewife who lives her life running the chores in the household, caring for her timid husband, Koo Ka Yan (Johnson Lee), who works in a fast food restaurant; retired discipline master father-in-law, Yes Sir (Lau Kong) who runs the house like a military commander; her lazy younger brother; her elder brother, Tai Kit (Ram Chiang) who always gets into trouble as he holds street protests with his friends, and also her husband's niece, Yip Yuk Hing (Tina Shek) whose mum was away and she does not know who her dad is.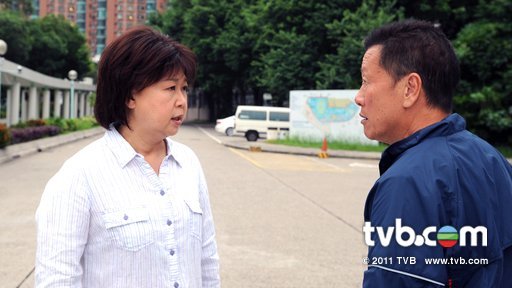 Initially she had her mother-in-law, Yes Madam (Mimi Chu) to help her out with the chores, but she filed for divorce when she could no longer take her controlling husband who was constantly ordering her about and she decided to live her own life.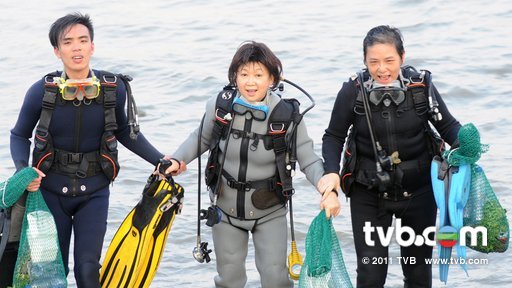 Life turned more chaotic when Ka Yan's wandering sister, Ka Kam (Angela Tong) returns home pregnant and makes various demands.
Heung also has a day job at the fast food restaurant where her husband worked as a supervisor, and she was upset with Ka Yan constantly taking the blame for his friend cum restaurant manager's fault and at one point, even causing himself to be sacked.
Heung runs into her longtime best friend, Hailey (Selena Li), now Mrs Weng, wife to a wealthy businessman. During their first encounter, Heung was unable to get her attention and she was disappointed as she was trying to seek Hailey's help to get her husband's job again as the restaurant where they worked reports directly to Hailey's husband's company.
By chance, Heung found a website on a computer in the public library which allowed people to make a wish or trade for anything that they want in the world. Thinking that it was a hoax or just a phony website, Heung just played along by wishing that her husband would get her job back and in return, the website asked her for her favorite orange-flavored gum. When her orange-flavored gum disappeared from all the packets of sweets she bought, Heung started believing that the website was for real. However, she was unable to tell anyone about it as it was one of the condition in the website.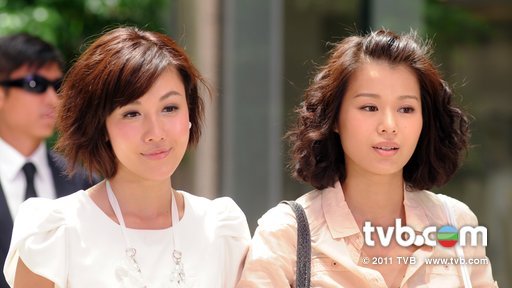 Heung finally reunites with Hailey, who explained that she did not heed her call the first time because Heung was shouting her high school nickname in public and if it was heard by the paparazzi, she would be ridiculed in the papers.
When Heung accidentally overhears her husband telling his friend about how he had saved up money to be able to support his 'mistress', she got really upset and told Hailey about it. Hailey told her that she needed to get her husband back from the other woman and Heung wished that Hailey could help her do it. As the two best friends lament on their lives, they ended up getting drunk in the library.
Hailey got a little shock when she accidentally touched a switch, and that electric current that went through her skin enabled Heung to tell her about the website.
In their drunken state, Heung and Hailey typed in their wish to exchange their identities and they pressed Enter.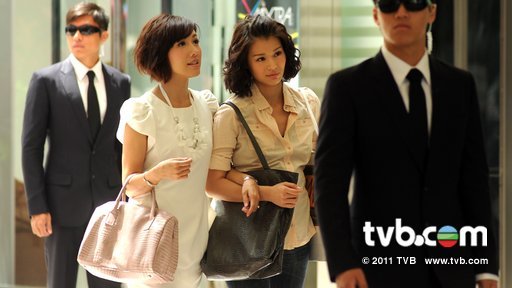 When they woke up, they realized what they had done but feeling nothing different, the two of them decided to head home. They then discovered that they had indeed exchanged their identities, as although they still look the same, their names on their IDs were different and even people around them were unable them to recognize them.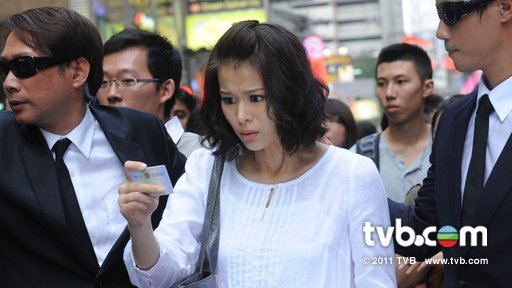 Meeting up, they were eager to go back into their own lives and agreed to meet up at the library to switch back into themselves again but were dismayed when they found the library was closed for a month.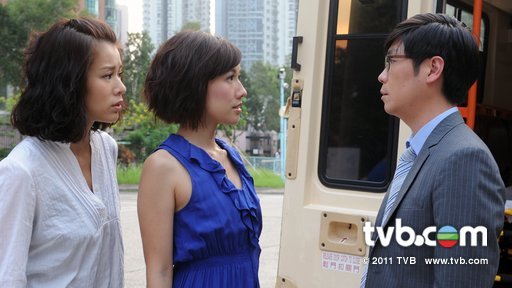 Left with no choice, the two had to fit into their roles after exchanging notes about their respective lifestyle. It was tough at first, with people around them commenting how different they have been. Hailey was having a hard time trying to adjust to having to do all the chores in the Koo household and fulfilling everyone's demands, and at the same time, avoiding Ka Yan's sexual advances. Heung, on the other hand, was having the time of her life as she was enjoying the luxuries in Hailey's penthouse and also having all the designer brands to don.
Hailey had Benjamin (Patrick Dunn), her private butler, over at the Koo's home to help her out with the household chores as she was not used to having to do so many things.
Hailey lost her temper at one point when she no longer wanted to do everything in the house for everyone, and how they were all taking advantage of her or Heung. However, she started to realize that Heung's husband, Ka Yan, was a truly caring and doting husband who loved Heung a lot.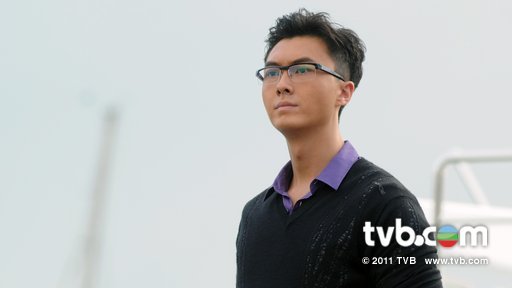 Heung, on the other hand, discovered that Hailey's seemingly wonderful life was only on the surface as she dealt with her cold and distant husband, Wayne (Vincent Wong) who was constantly ordering her about, and her arrogant mother-in-law, Queen (Kiki Sheung).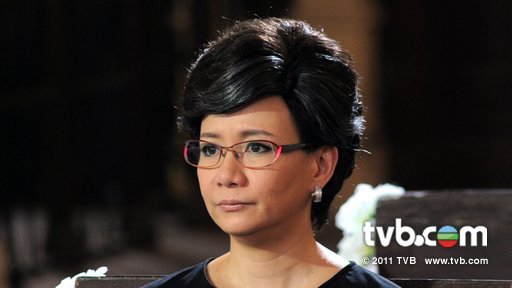 Heung also found out that Hailey and Wayne's marriage was a paper marriage, and that she had an agreement with Wayne to stay in marriage for two years as stated in his father's will; after which, Wayne will fully inherit the property and the company.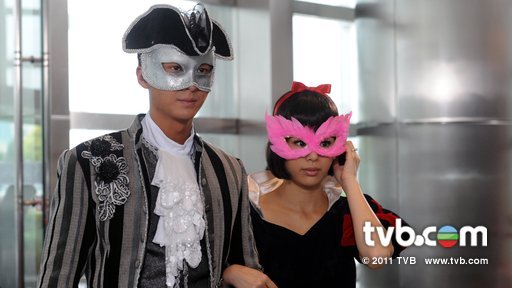 However, through the time spent with Wayne, Heung found out that Wayne had fallen in love with Hailey who was actually Suk Heung in her identity. Hailey also tried to seek the answer, and Wayne told her in his drunken state that he had always loved Hailey since he first met her in New York but when he found out that she was just like the other girls and she was only interested in his wealth, he decided to only ask her for help to win his inheritance. He stayed distant and cold towards her to hide his true feelings for her.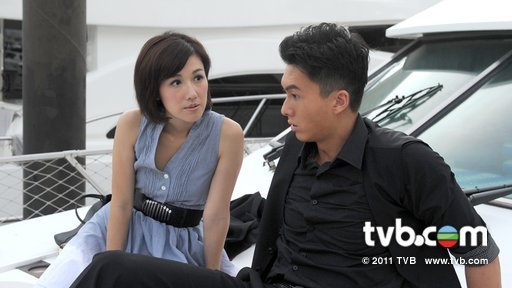 Things got even more complicated when Heung suspected Hailey slept with Ka Yan one night, when Hailey was just too upset after her luxurious pet dog, Rocky died, after protecting her from a poisonous snake bite. Heung was furious with Hailey, and Hailey, upon learning from the vet that Rocky may have been fed some random food which weakened his immune system and thus insusceptible to illnesses. Hailey vowed revenge on Heung whom she knew had been feeding Rocky the wrong stuffs because she had no knowledge on dogs, and she threatened to steal Ka Yan away from Heung.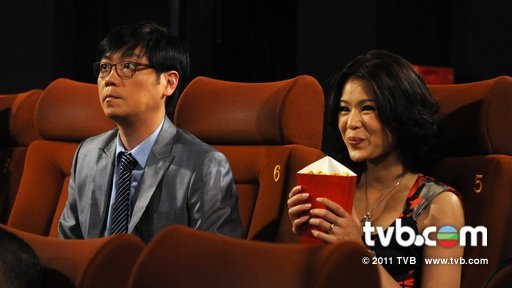 Heung then turned her charm on Ka Yan, and seduced him at work, and then Ka Yan finally fell for Heung, who was actually Hailey in identity to him.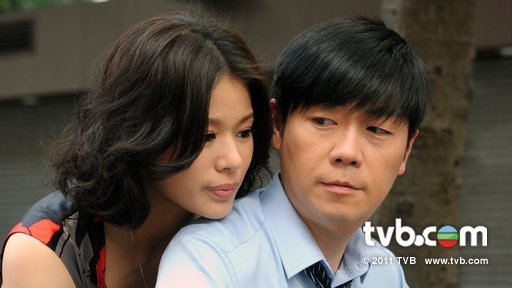 When they could finally switch their identities back, their argument caused a short circuit in the computer, disabling them to proceed. They sent the computer for repair and somehow it ended in Heung's elder brother, Kit's hands. He found the website and realized that Hailey was indeed his real sister, Heung.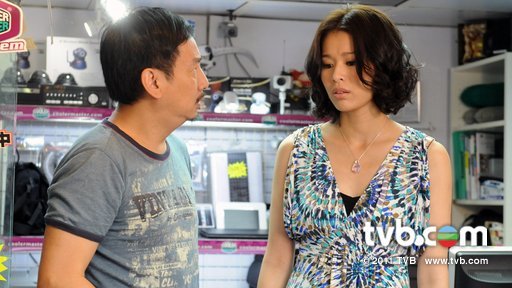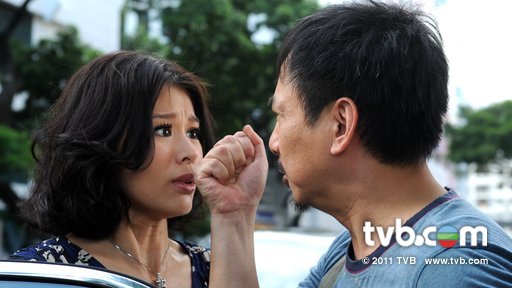 He then tried to wish for them to be back to their old selves.
At the same time, Heung and Hailey realized their mistakes and reconciled with each other, and learning of their husbands' messy conditions, wished they could return to their lives.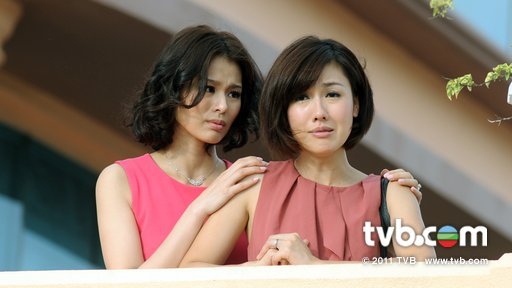 They wished on the website and they were finally restored to their former selves.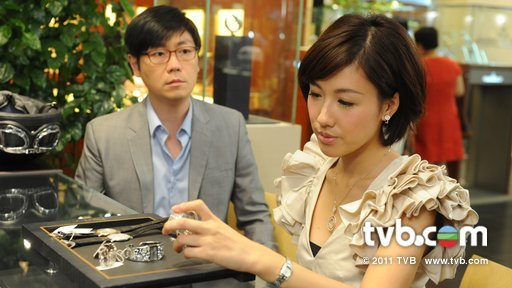 When Heung returns to her life, she was upset to learn that Ka Yan still harbours feelings for Hailey, which was all her own doing when she was in that identity. Hailey, on the other hand, resorts to brutally rejecting Ka Yan which hurt his feelings and made Ka Yan vowing to be rich and successful. When Ka Yan chanced upon the website as well, he made a wish to be all successful and powerful and he took opportunity of learning of Queen's illness to his advantage. He granted her the wish of becoming younger by 20 years again, as he traded his own youth to the website for his success. Queen was desperate to be well, and also to be healthy and she promoted Ka Yan after realizing that she had indeed become younger as promised, much to her own son's annoyance.
Wayne and Hailey worked together to win his way back into the company after being voted out by the board of directors earlier, following his mother's move to stop him from signing a project, and in the process, they both found love with each other.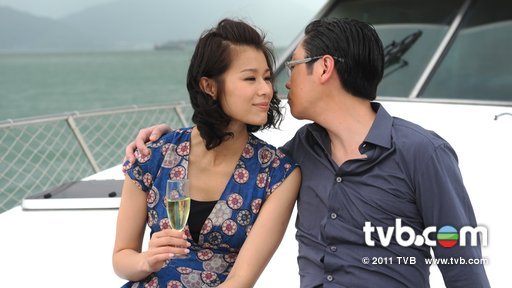 Ka Yan became more obsessed and became evil as he strives for success although he no longer wants Hailey anymore. It came to a point when Heung could not take it anymore and she made the wish to have her husband back to his old good self, and the condition for the wish was Heung's own life. Hailey told Heung it was a stupid move and tried to prevent her from proceeding but Heung wanted her husband back and made Hailey promise to never tell him.
Ka Yan became good again, while Wayne returns from New York after attending a self-improvement course and asked Hailey to officially marry him, this time for real. Queen also learnt to appreciate her son, and got out of Ka Yan's previous demands and the family lived happily.
Heung died in an accident, which devastates the family, and Heung reveals the truth about her death to Ka Yan.
At the end of the drama, Ka Yan spotted someone who looked like Heung and he was seen at the computer, where he made wish at the website (although they were supposed to dispose it long ago, as demanded by Heung and Hailey), and he wished for Heung to be brought back to life.
It was shown that the trade was successful although the condition was not depicted.
He then bumped into the lady who looked like Heung, and she mentioned that she loved orange-flavored gum as well.
Christy's Review:
A light-hearted comedy drama, which besides being one for some humor, also focused on the importance of loved ones and that perfect appearances may not mean a perfect life.
It teaches about contentment and searching for one's self, and learning to accept things in life; whether it is success or failure.
It is of course not a very unpredictable plot, as like most TVB dramas, the plot is always predictable, but the drama is not a total flop as it was quite entertaining, particularly in the beginning of the series.
Likes about the series:
The lessons learnt, and also the lovely wardrobe of Hailey and Heung.
Dislikes about the series:
I felt there were a lot of unnecessary scenes in the series, not to mention the characters. For instance, Angela Tong's portrayal of Ka Yan's elder sister was totally annoying and not of much value in the entire series. Then there is Heung's younger brother, and also Angela Tong's daughter, I find them not really adding much substance to the series.
My verdict:
Not a bad watch, and Myolie Wu is as usual, just good and Selena Li has also improved in her expressions and acting in this drama.
Rating: 3.5/5