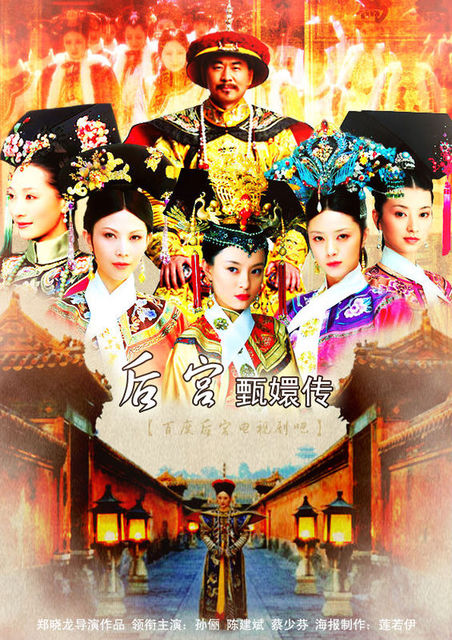 Year Produced: 2011
Director: Zheng Xiaolong
Writer/Source: Liu Lian Zi and Wang Jianping based on an Liu Lian Zi's original novel
Language: Mandarin
Country of Origin: Mainland China
Other Titles: Biography of Concubine Chen Huan
Number of Episodes: 76
Cast:
Royal Harem
Liu Xue Hua as Empress Dowager
Chen Jian Bin as Emperor Yong Zhen
Ada Choi as Empress Yu Xi
Jiang Xin as Concubine Hua (Princess of Glory)/Nian Xing Lan
Li Dongxue as Prince of Guo/Guo Junwang/17th Prince
Betty Sun Li as Chen Huan/Consort Huan/Imperial Noble Consort Xi
Lan Xi as Shen Mei Zhuang/Noble Lady Shen/Concubine Hui
Tao Xin Ran as An Ling Rong/Noble Lady An/Concubine An
Yang Zi Yan as Consort Jin
Zhang Yameng as Concubine Qi
Consort Duan
Noble Lady Cao
Other supporting characters:
Zhang Xiaolong as Wen Shi Chu (Doctor Wen)
Lan Ying Ying as Huan Bi (Zhen Huan's maid and stepsister later wife of Prince Guo)
Li Tianzhu as Su Peisheng
Liu Yitong as Song Zhi (Consort Hua's maid later First Class Female Attendant)
Sun Qian as Jin Xi
Yang Kai Chun as Jian Qiu (senior maid to Zhen Huan)
Zhan ZhingYi as Liu Zhu (loyal servant/maid from Zhen Huan's home)
Emperor's Children
Princess Wen Yi
Princess Long Yue
Prince Hongli
Prince Hongyen
Princess Lingxi
Synopsis/Plot/Storyline:
The story starts off with Emperor Yongzhen (Chen Jian Bin) ascending the throne and the Empress Dowager(Liu Xue Hua) urging him to maintain a relationship with his wives to maintain the continuity of the royal bloodline besides focusing on the official matters alone. The emperor is hardworking and constantly buries his nose in his state affairs; putting the Empress Dowager in an anxiety mode over the future of the next generation and also regarding the heir to the throne.
To appease his mother, the Emperor then agreed to hold a formal selection for his royal harem and it was then our main protagonists of the series enters the scene.
Zhen Huan (Sun Li) is a simple and cheerful girl and the daughter of a middle-ranking official who enters the royal harem though not to her own will but to submit herself to her own fate.
(It seems that back then most of the eligible young maidens who have reached puberty and are of noble background are to be sent to the palace for the Emperor to choose from). As she enters the palace grounds, she was delighted to meet her friend, Shen Mei Zhuang (Lan Xi) who was also participating in the selection.
They then made a friend in another young but pitiful lady, An Ling Rong (Tao Xin Ran), when Zhen Huan decided to help her against another arrogant lady who was bullying her. As An Ling Rong was from a poorer background compared to the rest of the maidens, she was constantly looked down upon and Zhen Huan helped her by giving her a flower in her hair and also offered her own earrings so that she would look presentable before the Emperor and Empress Dowager.
As fate would have it, An Ling Rong was selected as a butterfly sat on her head when she was called upon and the Emperor just selected her; believing that it was good sign. Shen Mei Zhuang caught the ruler's attention with her grace and gentle outlook while Zhen Huan, for some reason, made quite an impression with the Emperor and Empress Dowager as they appear fixated on her when they laid eyes on her though it was not revealed the reason at the beginning of the drama. The Empress Dowager also put her to a test by having her maid spill water on the ground and having her cat run loose while summoning Zhen Huan to approach them yet she remained calm and humble as she took her steps slowly and carefully yet not looking directly up at the king and his mother. For this reason, the Emperor was exceptionally fond of her and even wanted to grant her the title of a Noble Lady (
贵人)
directly; which meant skipping a few ranks in between. The Empress, Yu Xi (Ada Choi) advised the Emperor against it as it was not appropriate and may raise issues and dissatisfaction among the other concubines in the harem.
Besides An Ling Rong who was granted the lowest rank of Second Class Female Attendant (
答应
), Zhen Huan and Shen Mei Zhuang were both granted the rank of First Class Female Attendant (
常在
) and thus their stories behind the palace walls begin as they both settled down in their respective houses, awaiting the day when the Emperor would visit them.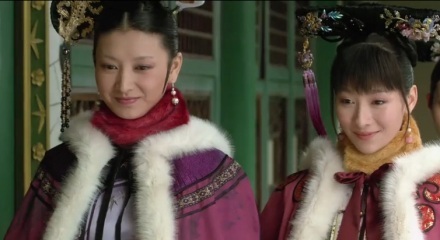 As they joined the royal harem, their first duty would be to report to the Empress and perform the proper and official salutation in the audience of the other concubines who would also be required to visit and address the Empress each day, in respect of her position as the chief of the royal harem. However, it was revealed that the Empress herself was held at arm's length by the powerful and exceptionally arrogant Consort Hua/Princess of Glory (Jiang Xin), who, it seemed was granted the authority by the Emperor himself to take charge of the matters of the royal harem along with the Empress; but her authority definitely surpassed that of the Empress. Our three young ladies soon learnt that Consort Hua is not one to be offended as she is the favorite concubine of the Emperor and if that is not reason enough for her arrogance, it is that her brother is Nian Geng Yao; one of the Emperor's best generals who helped him to ascend the throne.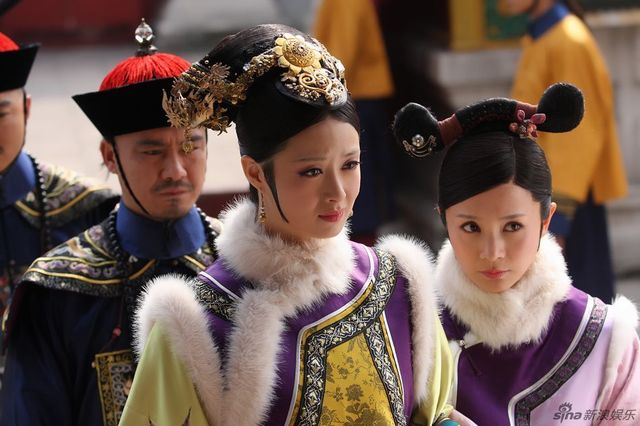 Consort Hua is easily jealous and commands the full attention of the Emperor; so naturally she was agitated and threatened with the addition of a bunch of young and pretty ladies to the court.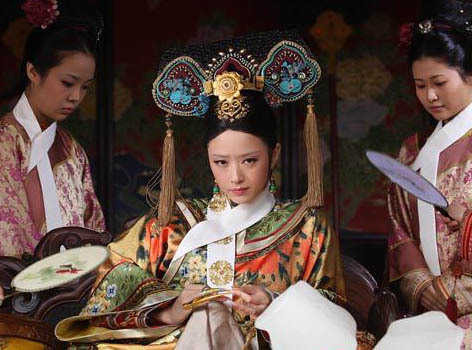 When the Emperor and Empress both take an immediate liking to Shen Mei Zhuang, who was the first to be called to the Emperor's chambers and was promoted to the rank of a Noble Lady (
贵人
), she was unhappy when the Emperor further commanded Consort Hua to teach and guide Shen on handling the affairs of the harem.
Zhen Huan, who was supposed to be one of the first to be wed to the Emperor but the witty lady, sensing threats from Consort Hua, decided to lie low to avoid all the conflicts and pretended to be sick with the help of her childhood friend who is also her admirer; who works as a doctor in the palace. Therefore, Zhen Huan soon lived in the shadows of her residence, which was also located the farthest from the Emperor's place, thanks to Consort Hua who changed her original residence to foil the Empress's plans to promote Zhen Huan.
An Ling Rong, on the other hand, was neglected most of the time and further humiliated by the arrogant lady who happened to stay right across her residence. However, An lost her opportunity when she was called to serve the Emperor one night due to her extreme anxiety. The Emperor lost his interest in her and sent her back to her house; thus causing rumors to spread and An to be humiliated and disregarded in the harem.
While Consort Hua tries to keep the Emperor away from Zhen Huan as much as possible, fate has it that the Emperor met her one night on the eve of Chinese New Year as he decided to take a break from the reunion dinner and take a walk in the gardens to enjoy the plum blossoms during that time of the year. Zhen Huan was also out at the same time; with a paper art in her own image which she used to make a wish upon and hung on one of the branches. The Empress, worried about the Emperor being alone in the cold, sent the 17th Prince; who was also the Emperor's favorite brother as they grew up together under the care of the Empress Dowager as kids, Prince Guo (Li Dongxue) to follow behind the Emperor secretly to keep an eye on him.
Prince Guo found the paper art and was attracted to the image of the lady, while the Emperor, was trying to call to Zhen Huan who ran off and disappeared after responding to his poem. All the while, the scene was being witnessed by a palace maid, who then took this opportunity to impress the Emperor by admitting that she was the one who was on the grounds that night with the Emperor after she recited the part of the poem which she memorized. The palace maid soon gained favor and became a Second Class Female Attendant.
However, she was too arrogant and caused several problems in the palace, and the final straw came when she insulted Zhen Huan directly and the Emperor was just right behind her. She was put to death immediately and Zhen Huan became the Emperor's next favorite concubine as she was promoted to the rank of Noble Lady, as her best friend Shen Mei Zhuang.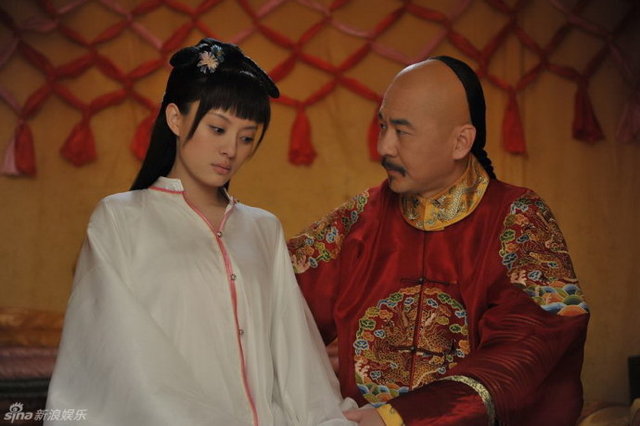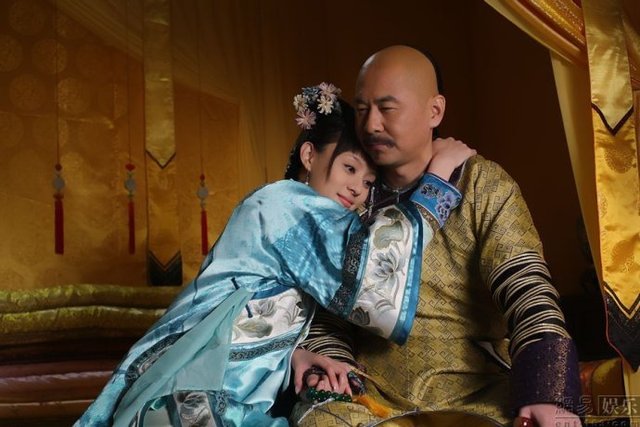 The Emperor doted on Zhen Huan's sweet innocence and her directness in speaking to him which angered Consort Hua.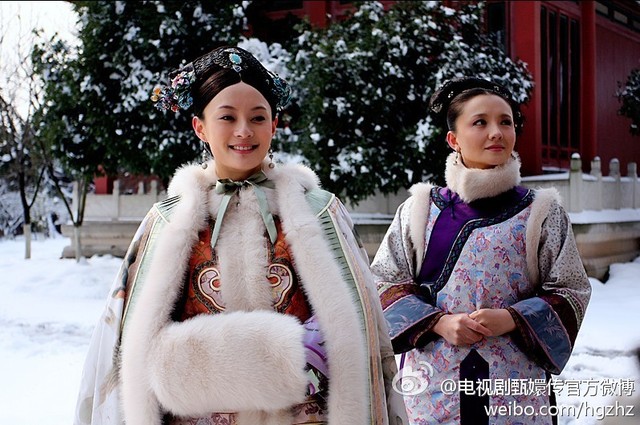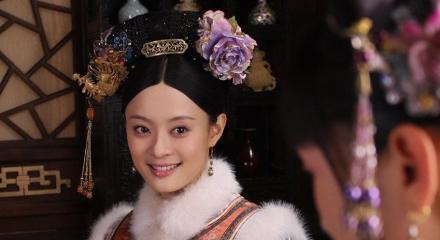 Consort Hua's arrogance and evil doings in endangering the concubines in the harem came to a point when Zhen Huan and Shen Mei Zhuang decided to join hands to take her down; with the help of the Empress.
Shen also lost her favor when she was accused of faking her pregnancy, thus making her lose faith in the Emperor's promises and she started to distance herself from the court while Zhen Huan was slowly gaining her power as she ascends to another level when she was pronounced to be pregnant. An Ling Rong was upset when she overheard Zhen Huan and Shen Mei Zhuang talking about her; and also when her father was punished for a crime and she felt that Shen did not truly help her as promised. She decided that she had to depend on herself and started to fight for the Emperor's attention and gaining her own status in the court.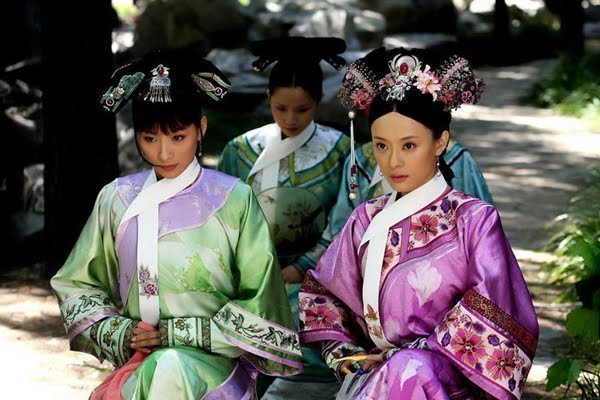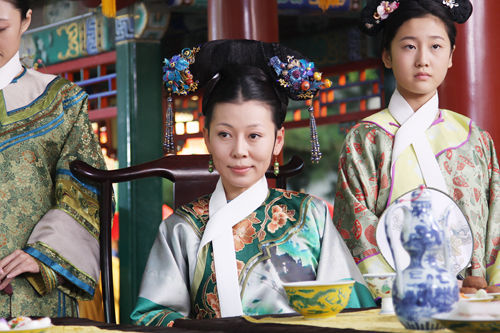 More drama unfold behind the palace walls as the concubines all fight with each other to attain higher ranking and attention; resulting in deaths and unjust punishments for crimes which were never committed. When Zhen Huan herself lost her own child, she became bitter and drowned in her own sorrows; much to the disappointment and distress of the Emperor as she constantly pushed him away. Consort Hua was punished for causing Zhen Huan's miscarriage as she made Zhen Huan kneel under the hot sun in her court when the Emperor and Empress was away, and though Prince Guo rescued Zhen Huan when she fainted, she still suffered a miscarriage due to fatigue. The end for Consort Hua came when her brother Nian Geng Yao was charged for treason and she was finally put to death, although she actually banged her own head on the wall after speaking with Zhen Huan.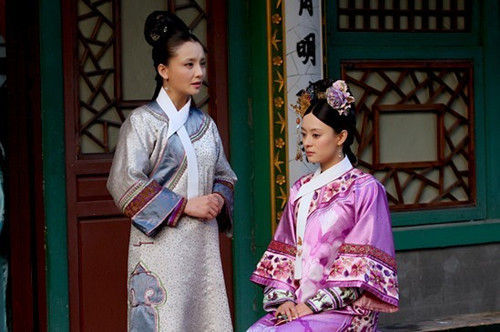 As Zhen Huan continues to distance herself from the Emperor, she starts to lose the attention of the ruler who turned his focus on An Ling Rong who attracted the Emperor with her singing voice; much to the despise of Shen Mei Zhuang who was disappointed in the low tactics used by their own friend when their friend was in distress.
Zhen Huan was pregnant the second time, and sensing that the Empress is not as simple as she seemed (it was revealed at this point), she wanted to protect her child by all means and wrote an official letter to the Emperor to request for the care of the Empress during her pregnancy to ensure that she could deliver this baby safely. (For the Empress would never allow any mistake under her supervision or she could lose the favor of the Emperor and the Empress Dowager for her failure in a simple task like this).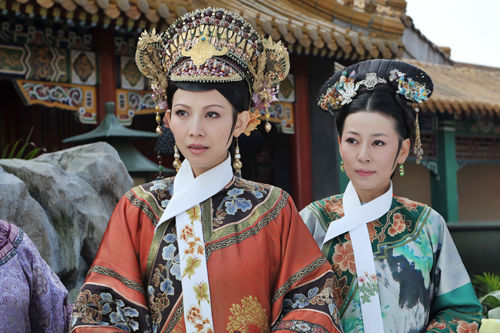 Zhen Huan managed to deliver her baby girl in safety; and her daughter was named Princess Long Yue. Zhen Huan entrusted her daughter to Concubine Ji, whom she knew could care for her and requested to seek contemplation in a monastery, much to the displeasure of the Emperor who knew that she never forgave him for her miscarriage.
Zhen Huan was then sent to a monastery as a form of banishment, and there she was bullied and tormented by one of the senior nun who instructed her to perform all sorts of chores after knowing that she is no longer in favor at the palace. It was then that the Empress seemed to be revealed to be more than the simple and nice one portrayed at the beginning of the drama as she starts to enforce her own influence in the harem after the demise of Consort Hua.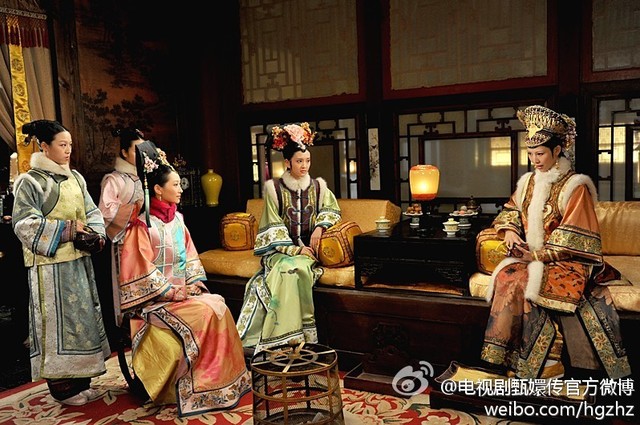 The Emperor had also selected new concubines who joined the royal harem and one of them, was exceptionally arrogant as well and was constantly jealous of An Ling Rong and Zhen Huan.
When the Empress and the concubines made a visit to the temple to worship, Zhen Huan tried to hide from them but was spotted by the troublemaker concubine who decided to conceal her hiding place by stepping on her hand. When Shen rushed to her rescue, she was also punished to kneel in the main temple and not allowed to join the rest of the troop in the worship activities.
During her time in the monastery, Zhen Huan was visited by Prince Guo and the two fell in love with each other. Thinking that she would never return to the palace ever again, Zhen Huan and Prince Guo thought they could live happily ever after.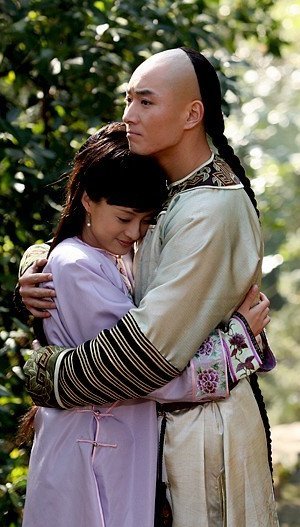 When Prince Guo was called to perform his royal duties, he left and did not return and was even speculated to be dead. It was then that Zhen Huan found out that she was pregnant and in distress; she knew that she had to find out the reason behind her beloved's death and to avenge his death (she believed that Prince Guo's death was foul play). The only way to do so is to make her way back to palace as only the Emperor would be able to help her in her plans.
The Emperor who missed Zhen Huan deeply, paid her a visit and after spending a night together, Zhen Huan was summoned back to the palace and promoted to the rank of Noble Consort (
贵妃
), much to the displeasure of the Empress and the other concubines; besides Imperial Concubine Shen, Concubine Duan and Concubine Qi who were her allies.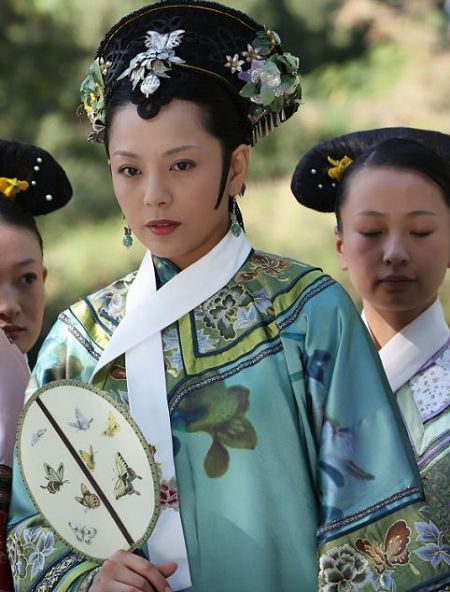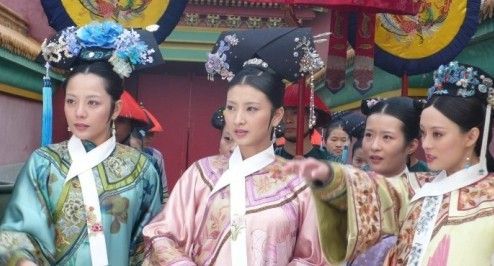 It was then that Prince Guo returned, and pleaded with her not to leave, but Zhen Huan could no longer turn back or she could cause the death of them both and she told Prince Guo to forget about their short-lived relationship.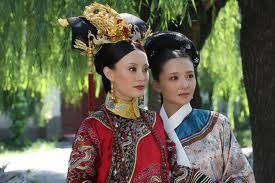 Back in the palace, Zhen Huan became cold and bitter towards the other concubines besides her own trusted allies and as the series depict, she is no longer the young, naive and gullible girl she was when she first entered the palace doors. Her own series of misadventures had educated her to be more careful; though her position in favor of the Emperor leads to more unfortunate incidents as she was then accused of adultery when her dragon twins (one boy and one girl) were born ahead of schedule. The question of the babies' fraternity was then raised; causing tension in the palace as the Empress and Emperor called for an audience to interrogate Zhen Huan. Her adulterer was accused to be Doctor Wen, her childhood friend who was also her admirer. When all evidence pointed to their adultery, the Empress suggested to do a blood test before the audience to prove her innocence and though Zhen Huan refused, the Emperor agreed to do so to prove his children's fraternity.
Back then, if the two people are related, their blood would mix immediately in the bowl of water and Zhen Huan, smart enough to protect herself, advised that Emperor that he should not injure himself and since the adulterer is Doctor Wen, only Doctor Wen and her baby boy's blood should be put to the test.
The results almost killed Zhen Huan but she managed to prove that there was something amiss with the water; leading the audience to suspect that the Empress had created the scenario in order to convict Zhen Huan of the adultery crime. The Emperor was convinced when his own eunuch brought in the bowl of water and the blood did not mix, but he was already skeptical of Zhen Huan's loyalty since she was away for a period of time at the monastery. The troublemaker concubine, who instigated the whole incident was put to death while the Empress starts to lose favor in the Emperor's eyes.
Concubine Shen, who was already pregnant at that time (she was carrying Doctor Wen's baby after their one night drunken stand), delivered her baby daughter but died shortly after.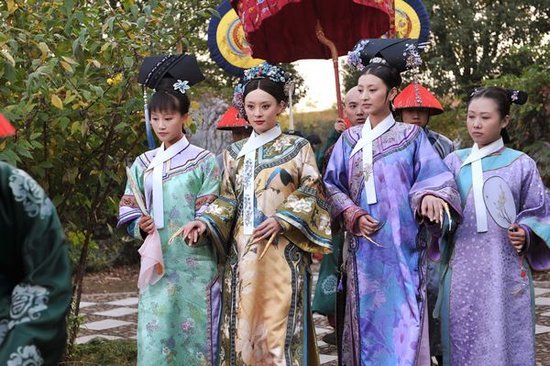 Zhen Huan was also put in charge of the 4th Prince, Hongli, who was competing with the Third Prince; under the care of the Empress, for the throne. When Hongli managed to trick his own brother into losing the Emperor's favor, Hongli soon became the next potential crown prince.
The Empress had also lost her own status when the Emperor found out that she was the culprit behind the previous Empress's death; who was her own sister and the Emperor's only love. In fact, the reason the Emperor loved Zhen Huan so much was because of her striking resemblance to the late Empress. Initially wanting to strip her Empress title, an edict from the late Empress Dowager (yeah, the Empress Dowager died of illness too) advised the Emperor that the Empress come from a notable Ulunara family and is not to be stripped. Furthermore, the edict also reminded the Emperor of a promise he once made to his late wife to take care of her sister and therefore, the exasperated Emperor decided to retain the Empress title but took away all her authority; leaving her in isolation and holding on to a title only. (means, an Empress without the rights or power at all - a mere figurehead).
Elsewhere, the Emperor starts to suspect Zhen Huan and Prince Guo's relationship and ordered Prince Guo to be put to death by Zhen Huan herself to prove her loyalty to the Emperor.
Sensing the end, Prince Guo drank the poison himself to save Zhen Huan; causing Zhen Huan to harbor resentment towards the Emperor. When the Emperor was sick, she revealed the truth and the stricken Emperor succumbed to his death.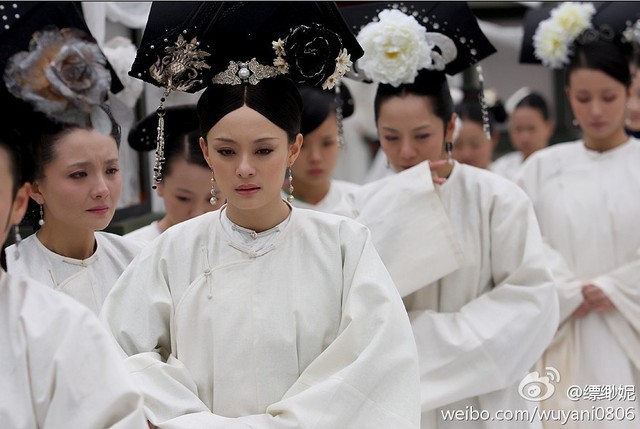 Hongli ascended the throne as the next Emperor; much to the surprise of most, as they thought that Zhen Huan would definitely promote her own son but she did not want her own son to be suffocating in the web of politics like she had; and Hongli was much more suitable to be the next ruler in terms of seniority.
Hongli became the Emperor Qian Long (in history), and Zhen Huan became the Empress Dowager where she lived and reigned with him.
My review:
It has been a long time since I have watched a palace drama this good; on a serious note. I love how detailed the drama was; in adhering to the standards of the Qing Dynasty in terms of the ranking of the concubines and their costumes, not to mention mannerism.
I heard that this was actually an adaptation from an Internet fan fiction, but I am indeed impressed with how good this story was; upon making it into a drama.
The pace of the drama was quite good as well; although 76-episodes may seem too long for some, but I find it sufficient and well-planned to include all the drama and major scenes.
Compared to some of the palace dramas which are just ridiculous in their facts, this drama took in the details of the conduct of the men and women at that period.
I was impressed and hooked onto this drama, and it got better and better as it neared the end; great job!~
Characters Analysis:
As this is a long and detailed drama, please bear with me as I do a quick analysis of some of the characters in the drama as I felt they deserved the mention with their performances.
I will start with my favorite character first...
My favorite character
in this drama is actually
Concubine Shen/Shen Mei Zhuang (Lan Xi)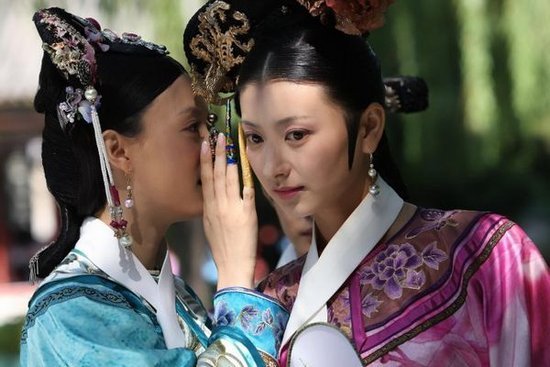 There is nothing not to like about this lady; who exudes grace, elegance and perfect ladylike manners and is the epitome of the ladies during that era. This is one lady who carries herself off in a perfect manner and it is no wonder the Emperor takes an immediate liking to her. Intellectual and poised, she is definitely, in my opinion the perfect candidate for an Empress had she not been dethroned due to the jealousy of Consort Hua. From then on, she had lost her faith in everything and only held on to her daily life because of her best friend and who can blame her when she fell for Doctor Wen when he was the only one to treat her illness and treated her with respect and kindness when she no longer know who to trust?
It is a tragedy to see her end, as I believed she could achieve much greater things had she been in power due to her kind heart, but then again, kindness is not really key to surviving behind the palace walls, is it?
Chen JianBin as Emperor YongZheng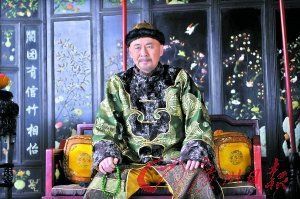 If you find that he looks familiar, well that is because the same actor played the famous warlord Cao Cao in the epic Three Kingdoms and you know that he is not to be messed with in that character. A lot of people may find him a little old to be in the character of the Emperor Yongzhen, but then again, that is because most are comparing him to Nicky Wu from Bu Bu Jing Xin. In history, Emperor Yongzhen was not that young anymore when he ascended the throne. This actor exudes the stern and no-nonsense look and in my opinion, is suited for this role as the Emperor himself was actually depicted to be one of discipline and determination in history. He commands in his role and could actually make on fear yet respect him even from the screen.
Jiang Xin as Consort Hua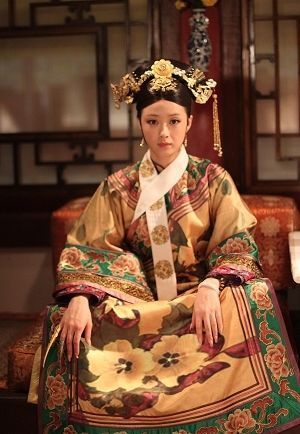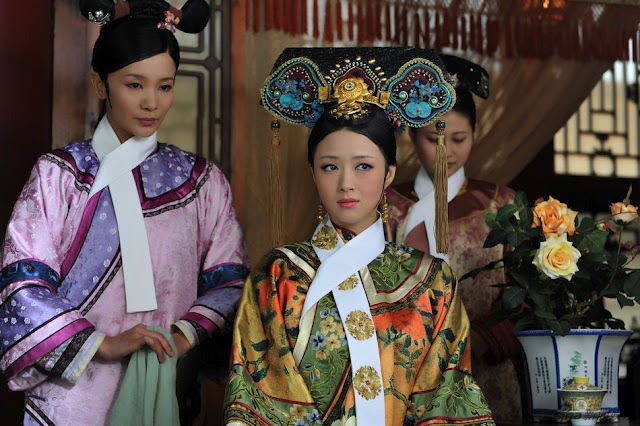 Sister of Nian Geng Yao, this concubine actually did exist in history; though not of the same name, but one of the concubine of Emperor Yongzhen was indeed the sister of Nian Geng Yao.
The role of this concubine did create anger and resentment from the audience as we watched how arrogant she was and her disrespect for the Empress right in the first episode itself. However, I find her character a little pitiful at the same time as all she wanted was to maintain her own position for we know, the women back then had to compete with thousands of others within the palace to vie for the Emperor's attention and it is no easy feat to sustain your position once you are up there. She is just a little insecure especially when she realized that she is losing in terms of her age and youth to the newcomers. She may be loud and disrespectful, but she had a sad past and the hard reality she had to deal with when she realized that her efforts to conceive was futile and that the culprit was her own husband who did not want her blood to be in the royal bloodline due to his distrust in her brother. A tragic end for her as well; as she plummeted to the lowest from her high and mighty position.
Ada Choi as Empress Yu Xi (sister to former Empress Chun Yuan)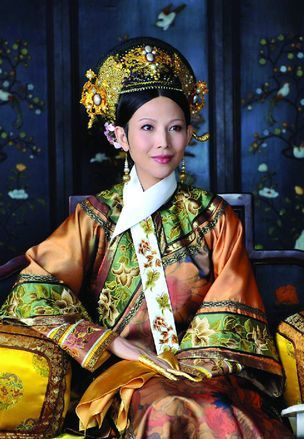 If you think that Consort Hua is pitiful, the Empress herself is even worse, as we were all led to believe at the beginning of the drama. Though adorned with beautiful costumes and a glorious title as the Empress, it seemed like the Empress was powerless and helpless against the powers and authorities of Consort Hua and was even at her mercy at times. I could not help but feel pity and unjust for her for she is the Empress, for goodness sake! However, I do know that no production would require an actress like Ada Choi to sit there and look perfect as an Empress as there would definitely be more meat to her role than what appeared to be initially and I was not wrong. She transitioned into her calm and cold-blooded self after Consort Hua's death and upon gaining the upper hand of the harem which she should have long ago and it was seen that she herself was battling to get rid of the ambitious concubines and at the same time, building her own influences through her alliances with some of the concubines. The Empress was definitely no weak or gentle character as we see how seamlessly her plans worked in plotting the downfall of Zhen Huan and ensuring that her allies; Concubine An gain the favor of the Emperor. I was even more disgusted when I found out that she killed her own sister, but when I learnt her story, I could not help but sympathize her. (Why do all the women have such a tragic background and end, you ask? Well, otherwise where is source for the drama?)
So, she may appear to be one wicked woman hiding behind the mask of a gentle lady, but beneath it all, what I truly see is an extremely miserable person in torment out of the true love for her husband.
She was the first to be married to the Emperor when he was still a prince, but he fell for her sister when she was heavily pregnant with his child. Imagine that! She thought that summoning her sister to care for her in her residence during her pregnancy was a natural thing most would do, but she had also summoned her sister to win her husband's heart and thus start her downfall. Her biggest mistake started from there, and she lost her own rank to her own sister when she miscarried and her sister was pregnant. Dealing with such a huge impact in her life; where she lost almost everything while her sister had everything, she was blinded by her own jealousy and hatred to cause harm her own sister. She still had to bear with the pain when the Emperor never forgot her sister even after her death and even named her the first Empress he had; and she is only the shadow of her sister in his heart.
It was just so sad; although I did not agree with her evil doings and how she could have caused trouble within the royal harem when she is supposed to guide the ladies to doing good. She did deserve her own end, although she should have been totally stripped off her title.
Tao Xin Ran as An Ling Rong/Concubine An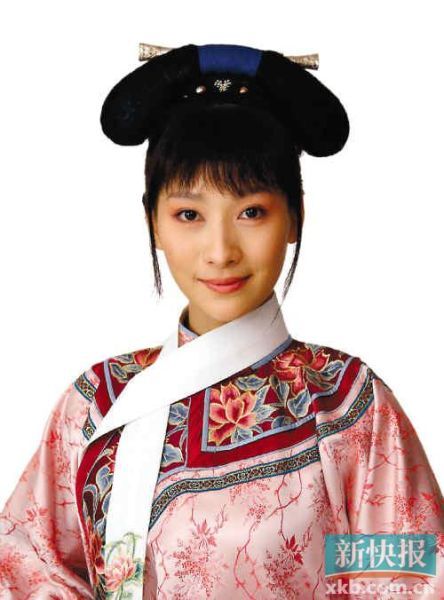 For some reason, I just did not like this character right from the start although she was portrayed as such a pitiful and oh, I don't know, damsel in distress? It just seemed so fake to me, and somehow, I just knew that she would turn to be someone evil and one that would betray her friends' trust. Well, perhaps Chinese dramas are always this predictable? She did not disappoint me, and even made me feel annoyed whenever she appears on the screen; maybe she is good in her acting? I can't say for sure, but there is just something about this lady which gives me the creeps and I could feel as though her eyes give away that she is one cold-blooded soul.
Li Dongxue as Prince Guo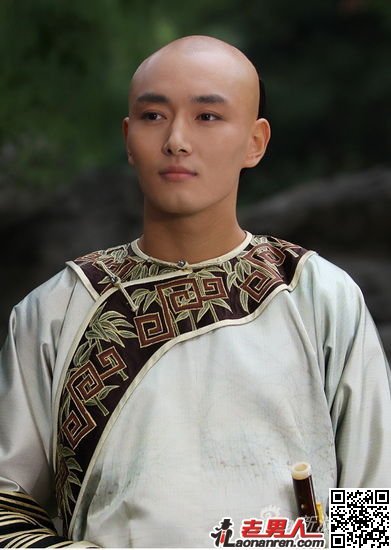 This is like the perfect gentleman any lady could fall for in the drama and it is no wonder that he is a favorite among the ladies though I do find his qualities too flawless that it was almost unbelievable. I mean, seriously, a bachelor prince with good looks, intellect, courage and a noble heart? And he is loyal to love?
I just think they almost cease to exist in those era where polygamy rules; and he is of the royal bloodline too.
Anyway, he is the knight in shining armor for Zhen Huan and is always there for her whenever she needed somebody the most and even appearing to her when she was in exile; well, sort of. That probably was the start of his flaws; as he betrayed his own brother's trust (an Emperor nonetheless!) and started on a dangerous affair with his own sister-in-law. Though they make it seem that he and Zhen Huan are a perfect couple due to their looks and compatibility, hey, cheating is still cheating and it does not matter whatever condition you are in. Yes, Zhen Huan may have lost faith in her husband but that is no reason to cheat, right, especially when she is married to the Emperor; the Son of Heaven. Isn't that totally unacceptable during those times? He may be a faithful lover but he sure is not a good brother, and whether he deserves his end, perhaps it was a little extreme, or was it not? You be the judge...
Leaving the best for last; the main protagonist from whom the story was fully created about;
Zhen Huan herself (Betty Sun Li)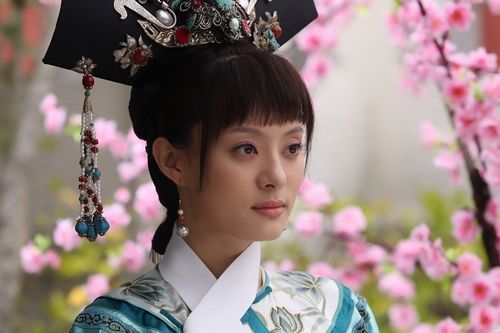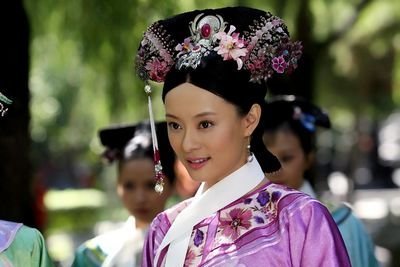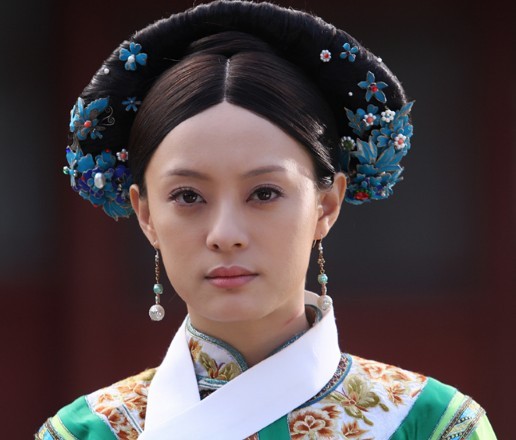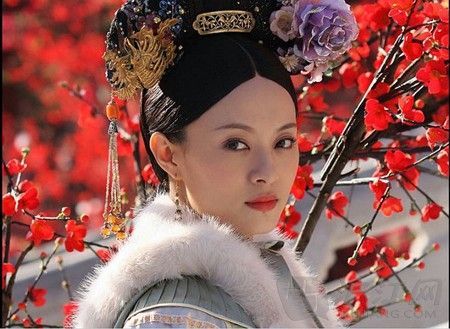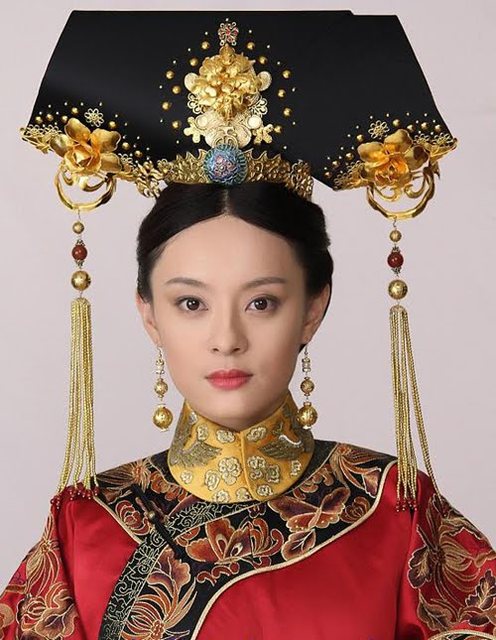 Watch how she transforms from that simple and I-want-nothing girl to a cold and no-nonsense woman who truly has seen it all and shows that she is fed up with all the crap and threats in the palace. She has given up on her own luxuries in life when she lost her child and then she was away to the monastery (although she asked to go herself because she was disappointed with everything in the palace). She started to find herself and her happiness back when Prince Guo turns up and she found romance in their friendship turned dangerous relationship. However, bitterness sets in when she was hit with the hard reality that Prince Guo may have died and plotting revenge, she decided to return to the Emperor, whom she no longer has feelings for but still serve to attain her objective. It seemed that at the point when she returned to palace, she is no longer the same person anymore and it served up well as the Emperor also granted a new title and changed her background to suit that of the 4th Prince, Hongli's mother to entrust the prince under her care. She seemed to be in more control compared to the past as we watch how she handled the case where she was accused of adultery calmly and also how she treated the Emperor at his bed. This is one character which went through milestones of changes until the day she became Empress Dowager.
Legend or not, her story was definitely fascinating!
My Verdict:
If you are into palace dramas like me, this is definitely for you.
If you are not into history or long dramas or female power, well, this may take a whole lot more seriousness than what you would expect.
Rating: 4/5
Note: Images are taken from web; from sina.com and other websites and do NOT belong to me. They are only for illustration purposes.
If you want them removed, please kindly let me know.