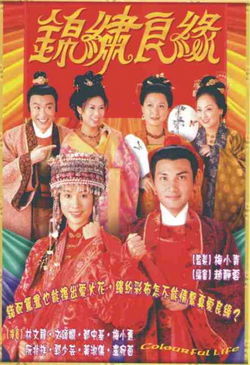 Cast
• Gigi Wong as Sheung Goon Dan Fung 上官丹鳳
• Angelina Lo as Sam Kam Hing 沈金卿
• Frankie Lam as Ching Chi Hin 程智軒
• Annie Man as Tun Ju 頓珠
• Louis Yuen as Ching Chi Bok 程智博
• Ronald Cheng as Ching Chi Yung 程智勇
• Johnson Law as Ching Chi Sing 程智盛
• Louisa So as Chou Mung Han 周夢嫻
• Florence Kwok as Sit Siu Siu 薛小小
• Cutie Mui as Cheng Yim 鄭艷
• Myolie Wu as Chung Wing Chi 程穎姿
• May Kwong as Chou Mung Si 周夢詩
• Candy Chiu as Ho Tung Mui 何冬梅
• Ellesmere Choi as Fung Tai Sang 馮太生
• Mark Kwok as Cheung Suen Mun Boon 長孫文本
• Chow Chung as Cheung Suen Siu Lung 長孫少龍
• Johnny Tang as Gu Ho Nam 古浩男
• Mimi Chu as Gu Mei Wun 古美雲
• Irene Wong as Ah Yee Ma 阿依瑪
Summary:
Political marriages were common in the past to foster stronger relationships and build alliances among countries. China was one of the strongest countries in China and most of the smaller counties would be eager to please them by making peace offerings and presenting their daughters for marriages to the ruler.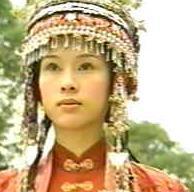 Tun Chu(Annie Man) was the daughter of one of the court ministers in Tibet who was selected to marry one of the noblemen in China as agreed by the rulers of both countries.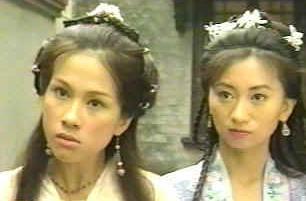 Contrary to most of the young ladies selected for political marriages, Tun Chu was more than willing to marry a foreigner as she was anxious to see for herself the different capabilities, or rather, the martial skills of the men in China.
However, to her disappointment and disgust, her future husband was none other than a hardworking and studious scholar, Cheng Chi Hin (Frankie Lam) who came from an affluent noble family involved in textile business.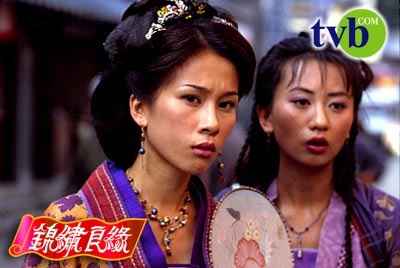 Due to the minor misunderstanding during her arrival in the mainland, her perception of Chi Hin was unfavourable and it became worse when she learnt that he was her betrothed husband.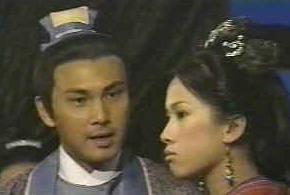 To make matters worse, marrying into the Chengs was not as desirable as she had imagined as she had to face the constant political struggles among the daughters-in-law and also her mothers-in-law.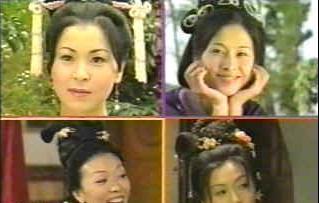 Tun Chu, being a simple and straightforward person, was shocked to see the pretense and political games played by the entire family in their feat to outwit each other.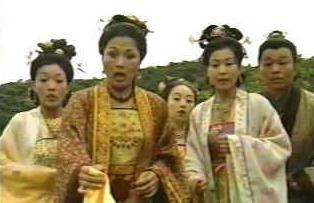 The brothers were also competitive; especially the second, Cheng Chi Pok () and third, Cheng Chi Yung (Ronald Cheng) which lead to their wives' feuds naturally as well.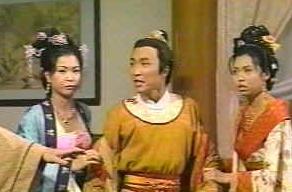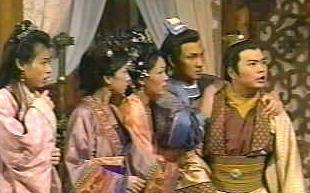 Among the daughters-in-law is the familiar scenario of jealousy, pride and greed.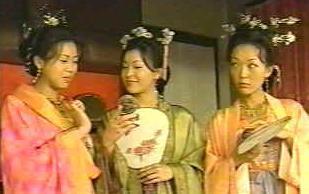 Eldest daughter-in-law (Louisa So) was the richest, and was the only one with a kind heart. However, she was too soft-hearted and was constantly taken advantage of while she handled the finances and the arrangements in the household.
Second daughter-in-law (Florence Kwok) and third daughter-in-law (Cutie Miu) were just constantly at each other's neck, striving to be better than each other and helping their husbands to earn the favour of the head of the family, Second Mistress/Mother-in-Law.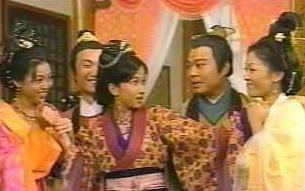 When Tun Chu found out that her husband was in love with Mong Si (May Kwong), the younger sister of the eldest daughter-in-law, she decided to reconcile the couple to speed up her process of leaving China and null the marriage arrangement which was not based on love.
However, in the process of helping the duo, Tun Chu found herself falling for the polite and well-mannered Chi Hin and was soon reluctant to leave him.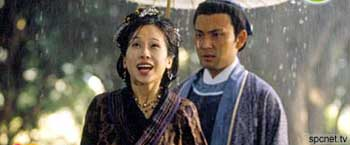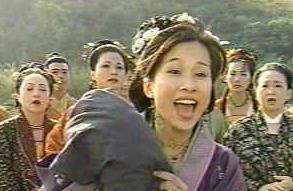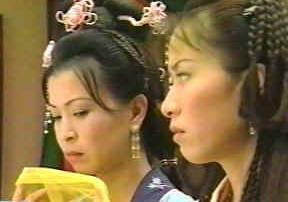 Mong Si realized this, and with her elder sister's advice, she decided to leave Chi Hin and marry Cheung Suen Man Pun (Mark Kwok), the only son of a well-favoured minister in the court.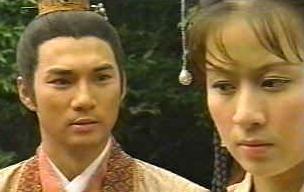 She later found out that her husband was a possessive man; with a compulsive disorder and also, together with his father, they were involved in a plot to overturn the ruling Tibetan ruler.
Cheung Suen Man Pun, realizing Mong Si's passion for Chi Hin, decided to frame the Cheng family of treason and this led to their business downfall and even their almost prosecution.
Chi Hin returned from the capital, after passing the Imperial examinations with flying colours and earning himself the First Scholar title. With his position as the new official in town, he managed to help the family to restore their honor and family business.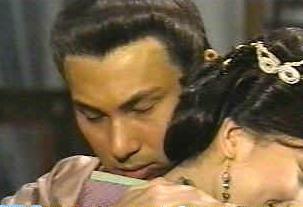 It was a happy ending as after the trials and tribulations, everyone reconciled with each other.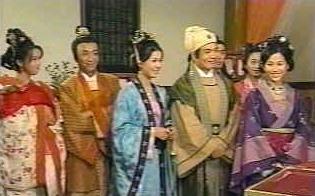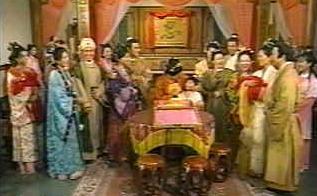 My review:
This is based on a very simple but comical storyline; with the minor bickerings of most of the members of the family, including the maids in the house.
It was also a heart-warming story filled with elements of family relationships, love and even power struggle.
This is a story filled with family values, cherishing relationships/people around you and learning how materials are just illusions which blind your judgment.
The family binds closer to each other when they fell from their riches to rags and they started to appreciate each other's presence more, compared to their self-focused selves during their time of glory.
I was touched by a typical yet meaningful story like this; and I enjoyed most of the well-developed characters in this story.
Sibling rivalries are common scenarios in each family; furthermore among stepbrothers whereby they tend to be influenced by their biological parent to spurn hatred and jealousy for their half siblings.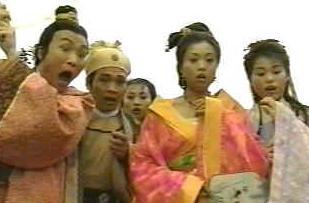 At the same time, when the influence of wealth and power are in the picture, this is the foundation for an environment filled with politics and cruel intentions.
Sheung Koon Dan Fung; the Second Mistress in the family; took lead of the family following her husband and the First Wife's death.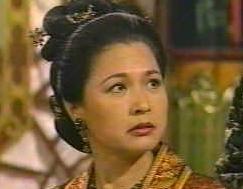 She had to assume the role of the head of the family; tending to the internal family affairs and at the same time, keeping an eye on the family's textile business which was one of the prominent ones in the city.
Besides her dual roles, as a mother, she had to also fend for her two biological sons; Cheng Chi Yung and Cheng Chi Hin; who were both the 3rd and 4th Young Masters respectively.
Taking the lead of the family, she had to play her role fairly so as not to arouse the ill-feelings among the brothers; especially those who were not borne by her.
Kam Hing, the 3rd Mistress/Wife in the family, used this fact to her advantage by constantly accusing Dan Fung of favoring her own sons over the other children.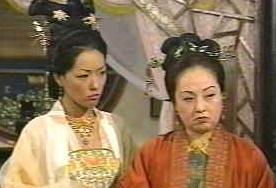 Kam Hing herself borne two children; Cheng Chi Pok (2nd Young Master) and Cheng Weng Chi (5th Young Miss) whom she showed obvious favoritism in front of everyone. She was jealous of the authority and power held by the 2nd Wife and frequently found fault with the way she treated the children and matters in the family. One target of her accusation was Eldest Young Master, Cheng Chi Sing whom was borne of the late First Wife and due to an accident, ended up being a mental retard and was constantly looked down upon by his other siblings; with the exception of Chi Hin and Weng Chi.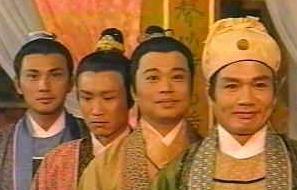 The rivalry among the brothers were rather prominently caused by one main person; Kam Hing and Chi Pok who were often seen as instigating and trying to outdo others by their mean and calculative ways. Their selfish characters even influenced Chi Pok's wife, Siu Siu who came from a poor family and was manipulated by them. Siu Siu was just a simple woman with the typical calculative greed and pride, who only wanted for her husband to be successful.
Surviving in a rich family like this, Siu Siu made herself proud to be compatible with the other daughters-in-law who came from affluent and influential families; such as the First Daughter-in-Law, Mong Han and Third Daughter-in-Law, Cheng Yim, who was her biggest rival which was actually due to their husbands' feuds.
The eldest son, Chi Sing was actually a very naïve and honest man and was perhaps so due to his slightly below average mental ability in making judgments. As such, he was often manipulated by his 2nd and 3rd Brother who were competing against each other. His marriage was one which was arranged since they were young, and Mong Han was seen as being unhappy with the arrangement.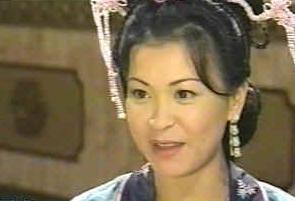 She was a well-educated lady who was the eldest daughter in the Chou family, and she already had a lover in her cousin brother. However, she had no choice but to accept her betrothed husband, being the well-behaved lady she was brought up into. In several scenes, you could see how hard she tried to help her husband to achieve success and yet, there were also times when she was drawn into frustration and anger.
She had her pride and kept it even when her own family ran into business failure and she pretended to be still rich in front of her in-laws. It was Dan Fung, as her mother-in-law, who knocked sense into her and taught her the right virtues; where being rich is not all there is to being a good person and how pride can lead to a fall sometimes. Mong Han was also a very virtuous woman; who chose to stay with her husband even though her lover came back for her and she never left the Chengs even in their business downfall.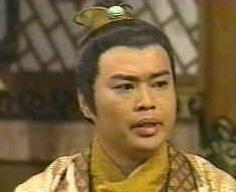 Second son, Chi Pok, was the meanest of all; and was encouraged by his mother. He had a shrewd business mind, but his mother wanted for him to be a scholar.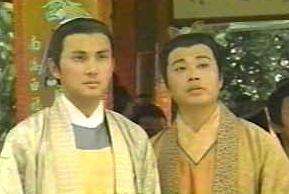 Finding no way to succeed in the Imperial examinations and not wanting to lose to his youngest brother in his education capabilities, he chose to cheat and was caught.
He was due for Imperial punishment had it not been for Dan Fung who begged the Emperor for mercy. He changed to be a slightly better man after that and helped out with the family business. However, with the temptation from wealth and power, he tried to take a huge risk which turned out to be a big mistake and part of a conspiracy set by the evil Cheung Suen Man Poon who used him as part of his revenge on Chi Hin. At the same time, he also started an affair with a maid, Tung Mui, who also wanted to marry him to gain wealth and power so that she can avenge her hatred for his wife, Siu Siu.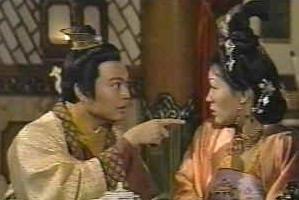 He misunderstood Siu Siu, whom he drove away by divorce and in the end, realized that she was the only one true to him and begged for her return. Chi Pok was over all, just a pitiful character who had been used in not one, but numerous situations to get what they want, when he thought he was the one being clever in using others.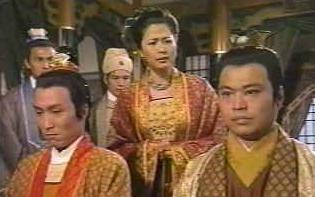 Third Son, Chi Yung, was the most comical of all as he was a vain creature; and was obsessed with his appearance and outlook at all times; together with his wife, Cheng Yim.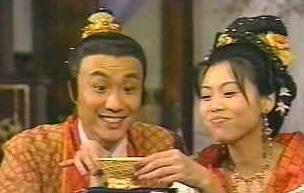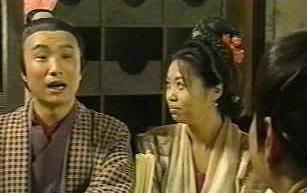 He was supposed to help out with the family business as well, and was constantly pushed by his wife to succeed in winning his mother's favor to allow him to lead the family business/branch. However, he was more interested in enjoying his life and investing his time and money in antiques, birds, much to his wife's annoyance. He was your typical rich kid who cared for nothing but fun and pride in his life.
Youngest Son, Chi Hin, was the most virtuous, not to mention civil of all. He was also the smartest in the family, and succeeded in the Imperial examinations, bringing joy and glory to the family. He fell in love with Mong Si, his eldest sister-in-law's younger sister, who was equally well-educated and cultured like himself, but alas for him, he was arranged to partake in the political marriage arranged by the Emperor himself to strengthen the ties with their neighboring country; Tibet. He was unable to disobey the orders of the Emperor and obeyed his mother to spare his whole family's life and married Tun Chu, against his own wishes.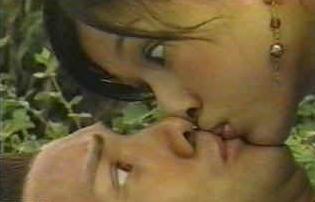 He disliked her immensely as she was a rough and uneducated woman; who only cared about perfecting martial skills and admired only the warriors. She was equally as disappointed in him as she expected her Chinese husband to be one who was of warrior/hero quality and she viewed him only as a weak and useless student.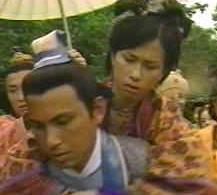 The duo were initially at loggerheads with each other, but due to their pure hearts and righteousness in preventing tragedies, they soon found true love in one another.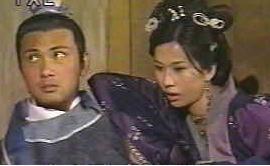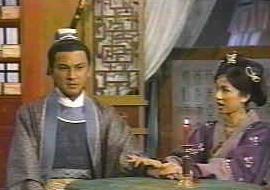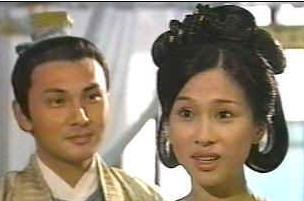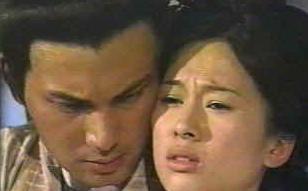 It was then that they realized that Chi Hin was not the biological son of Dan Fung; and was actually a Tibetan prince who was about to inherit the throne from the existing ruler of Tibet.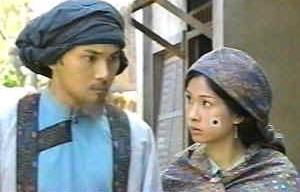 He refused the offer although he reunited with his royal father, based on the reason that he honored Dan Fung, who had raised him as her own child and had cared and educated him.
Weng Chi, the Fifth Young Miss in the family; and the only daughter, borne of Third Wife, Kam Hing, was also the most controlled person in the family.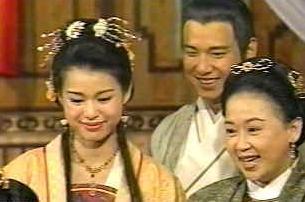 She was constantly living on a pre-arranged timetable daily; and was arranged to attend weaving, writing, and music classes by her own mother. She had to learn to behave like a proper lady and it was all due to her mother's ambition to have her entering the Imperial Concubine selection, to bring honor and glory to the family. She was unhappy despite all the attention and longed for freedom. She found a friend in Tun Chu, who secretly taught her martial arts skills and she also slowly fell in love with Tai Sang, a worker in the textile factory. It was an ill-fated love, as they soon found out but Weng Chi finally decided to break loose and went against all odds to elope with Tai Sang and eventually found happiness.
Whether it was love story or family values, or even society, this drama covered it all through the virtues and righteousness in each and every little plot.
My favorite characters:
Annie Man as Tun Chu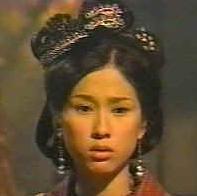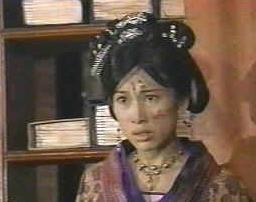 She never failed to bring life to the story in each of her appearance; and I feel that she was a very straight-forward and honest person who cared for nothing for righteousness. She was one of the main factors who brought most of the family and right things together.
Florence Kwok as Sit Siu Siu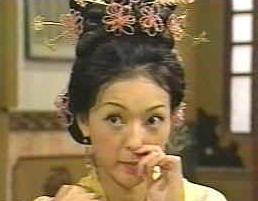 Although she was one calculative lady, I really liked her portrayal as this mean and greedy woman who was constantly on the run with the Third Mistress.
Cutie Miu as Cheng Yim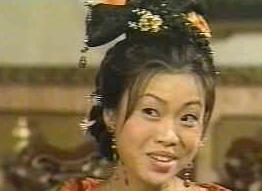 She was just humorous to add comedy to the drama; as she was constantly bickering and finding fault with Siu Siu and also Chi Pok. I loved all her expressions and characteristics as the mighty proud and vain Third Mistress.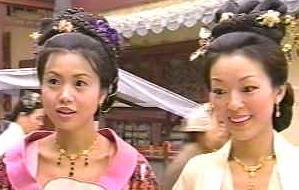 There are no particular characters whom I dislike; although I must mention that Myolie Wu as Weng Chi was rather weak and puppet-like, which was perhaps due to the pressure exerted onto her by her own mother.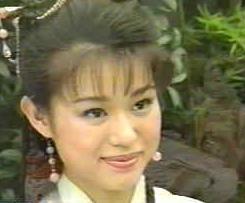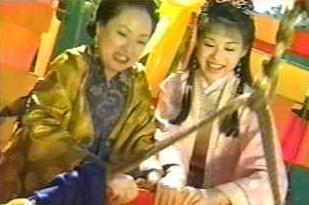 However, Ellesmere Choy as Tai Sang was worse than the lady, as being a gentleman, he had no courage/guts at any time to declare his love for one lady and he dared not even make a move and had to wait for the cultured and supposedly timid young miss to suggest eloping when they faced barriers. Sighs, that was really a bit of a disappointment!
I really recommend this drama; in fact, I have watched it more than 5-6 times myself and I will still continue to watch it whenever I am bored and just want a family drama! =)