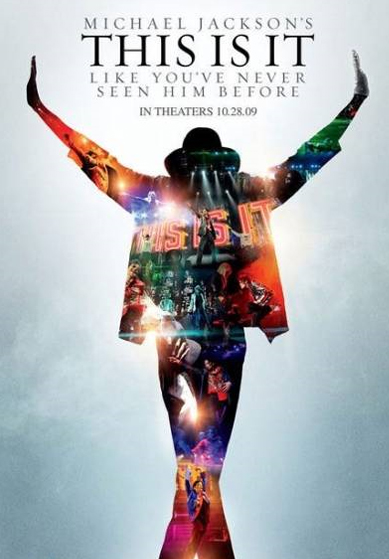 When I first heard of the movie and the radio commercials, I admit that I did not put much thought into it as I was just like, "It's probably just another impersonator of MJ that they put into the movie to relive the past memories of the King of Pop"
However, needless to say, I also thought that I should go to watch whatever that's left of the King of Pop's memory; impersonation or not and I must say I was not disappointed by the outcome after I bought that movie ticket.
It was a movie from MJ's productions and it started off with his dancers relating their emotions and their thoughts of MJ's death and the concert which will never happen now.
This Is It was the theme for his final concert; a concert which MJ planned to be the best of all his previous ones and to have that one and final comeback with a BANG before he finally retires from the entertainment world.
Unfortunately, I think MJ did not realize that it was also really IT for his life; a glamorous one indeed, if I may say.
The movie is a whole two hours of the snippets captured during his rehearsals for this last concert; taken from some of the crew who had saved the videos. We are taken on a journey through his life as he prepares for the concert and I am touched and impressed by the hard work and details he put into choreographing his whole stage appearance.
I could not help shedding a tear right at the beginning of the movie as the dancers all sobbed of their grief over the loss of the King of Pop.
Then, I was brought on an enchanting journey for the next two hours and it feels like the King himself is still alive when we relive all the memorable hits from him; and watched how he choreographed each song into beats and dance moves.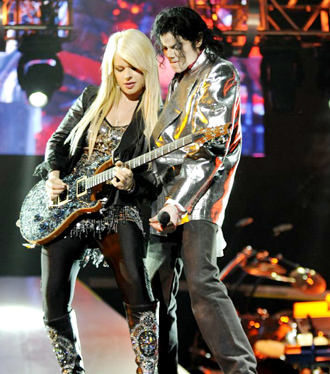 I found myself grooving and rocking to the beats of his ever so popular renditions of Beat It, I just can't stop loving you and impressed by the fantastic choreography of Thriller, They don't really care about us, Smooth Criminal, Earth Song.
MJ is a perfectionist but he is truly a music prodigy and I think, after watching this touching movie, all his fans would pine after his death more.
His enthusiasm and perfectionism is truly a symbol of his legendary existence.
I can tell you, you will not even realize that MJ is already past 50 years of age when you see him hopping along with his dancers during the rehearsals. He was just so energetic and bursting with excitement as he bopped with the music and showing them the right steps.
Perhaps, it was also his exhaustion which had led to his death.
He was just so keen to give his fans one great show that he had given his all; including his life.
He is truly, a legendary pop icon and MJ, you will definitely be missed.
I am sure all the fans are with me, especially after watching this movie that your efforts have not gone to waste; despite the fact that the concert will not happen as this movie had indeed shown us what you have laid ready to amaze all of us out here.
We acknowledge your great efforts and we pray that you will rest in peace, knowing that you have left good footprints behind you and creating history in the world of music.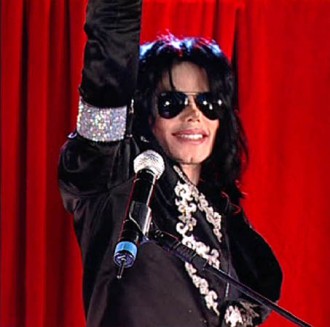 Rest in Peace, King of Pop and to the rest of you, if you watched this movie, remember to watch until the very end of the movie; and that means AFTER the credits as there is still a surprise at the end.