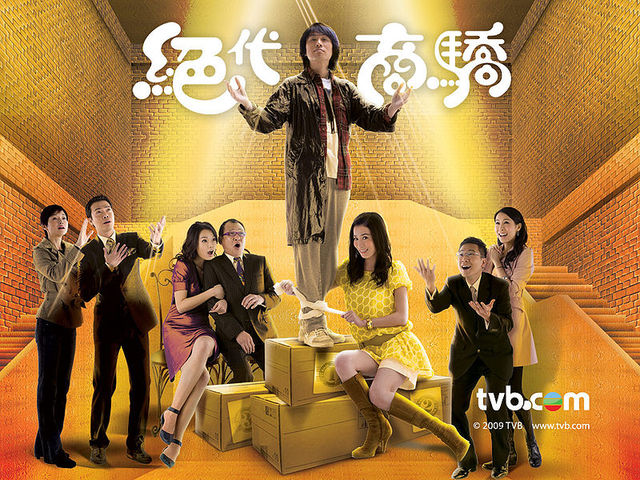 No. of episodes: 22
Cast:
Dayo Wong – Mak Tai Song
Charmaine Sheh – Miu Miu
Power Chan – Lam Mok Sum (Sam)
Mandy Cho – Wah Kiu
Theresa Lee – Sheh Mo Lin (Melissa)
Ha Peng – Betty Chow Siu Chiu
Cheung Kwok Keung – Ho Man Tin (Martin)
Michael Tse – Ngon Jo Lin (Johnny)
Queenie Chu – Ngon Sum Bo (Bowie)
Wu Fung – Ngon Sing Yin
Suet Nei – Ha Ching Ching
Characters' Relationship chart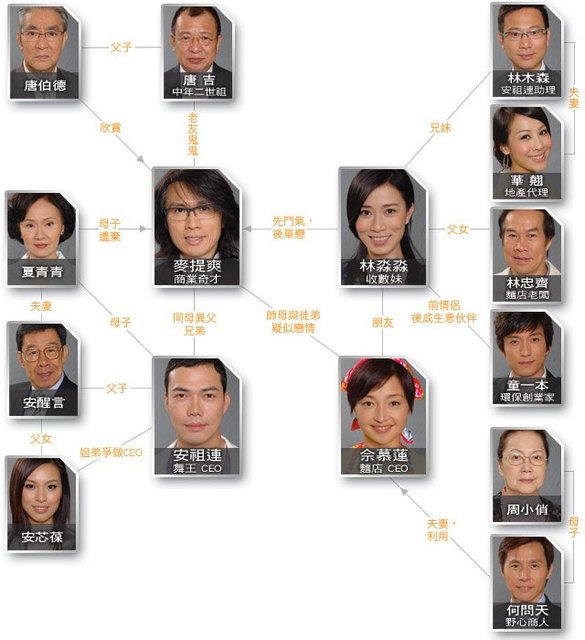 Synopsis:
Mak Tai Song (Dayo Wong) is a talented and inspiring young businessman with a prominent track record in the United States.
However, following the reported suicide of his business partner cum mentor indirectly caused by him, he ended his business and offered the balance of his property to his mentor's wife, Sheh Mo Lin (Theresa Lee) for her to support her son and mother-in-law.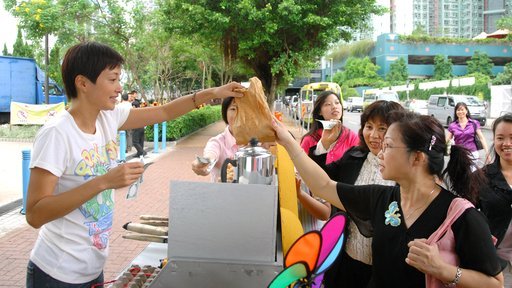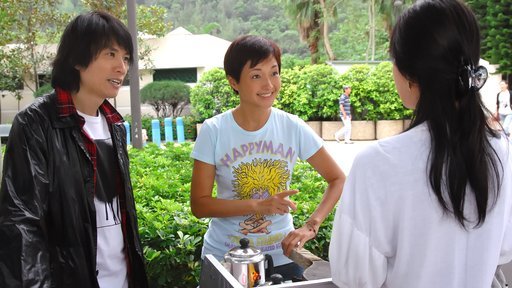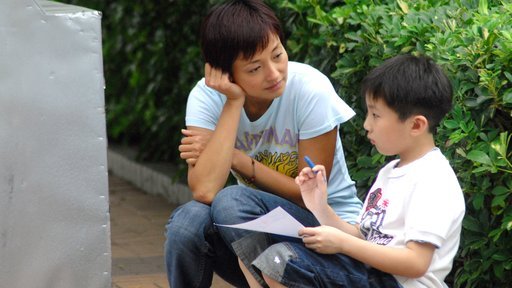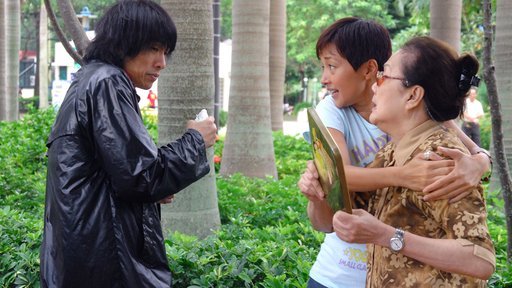 In the opening scene, we see Song on the flight bound for Hong Kong whereby he managed to get an upgrade to the business class through his wits. Upon landing, he bumped into Miu Miu (Charmaine Sheh), a debt collector by profession and due to a few misunderstandings; they both got on the wrong start as Miu Miu misunderstood him as the cruel and inconsiderate husband of Mo Lin.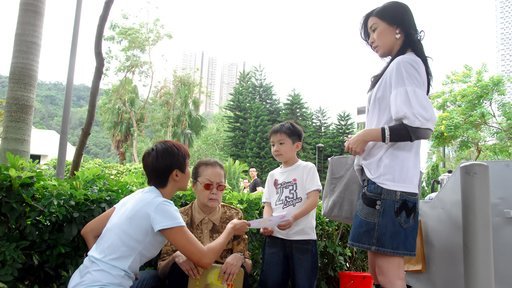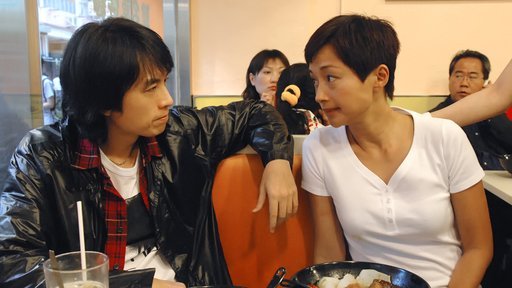 At the same time, Miu Miu despises his cheapskate ways in getting free and cheap stuffs from people around him.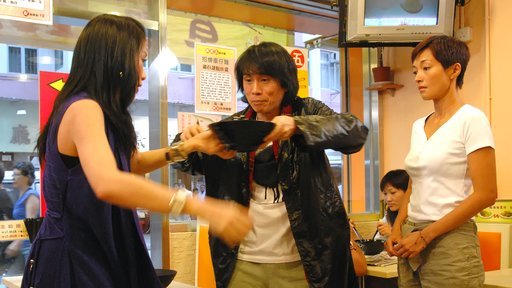 Song, on the other hand was sought after by Tong Kat (Benz Hui) who was the son of hotel billionaire played by Chow Chung. Uncle Tong intercepted to hire Song to train his useless and philandering son in business tactics to run his hotel business and Song finally agreed, with shelves of wines and a comfortable office for him.
Song and Miu Miu's conflict deepened when the Tongs tried to buy the row of shophouses, including that of Miu Miu's family noodles shop and they put up a fight, with Song constantly giving off hints to the unsuspecting Miu Miu and Mo Lin, knowing Song's capabilities, persuaded the whole family to believe in his tips and they managed to fend off the Tongs.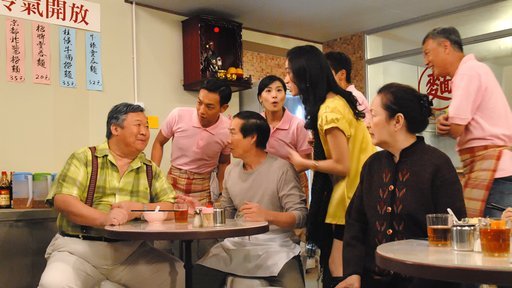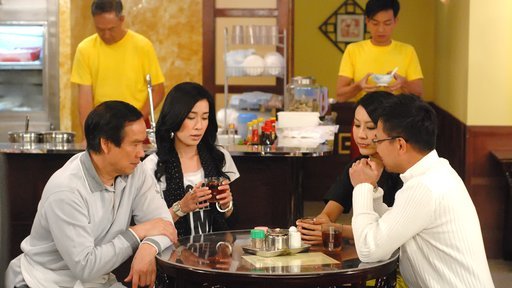 When Miu Miu starts to develop an admiration and affection for Song, Song bumped into Johnny Ngon (Michael Tse) who was another playful heir of a rice company and was the boss of Miu Miu's crafty brother, Sam (Power Chan). Song and Johnny became fast friends but when Song discovered that Johnny's mother was his own mother who left him and his father when he was young, he turned cold and started doing things to harm Johnny, much to the disappointment of Miu Miu.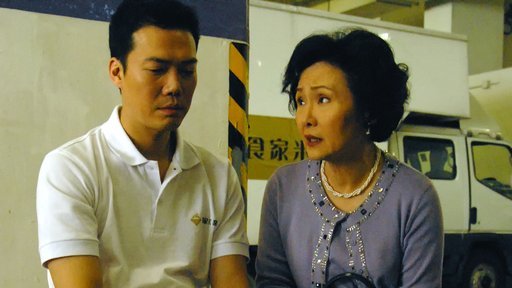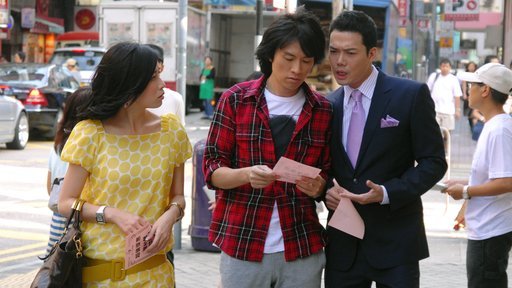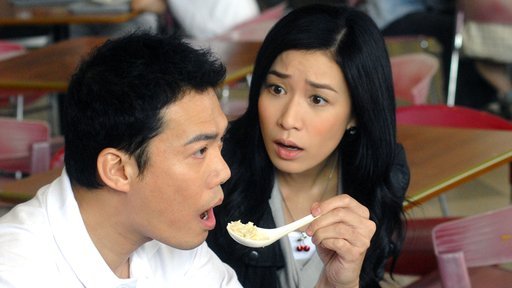 However, it turned out that Song was just merely encouraging the teamwork and cooperation among the twin siblings; Johnny and Bowie (Queenie Chu) following the instructions of their father.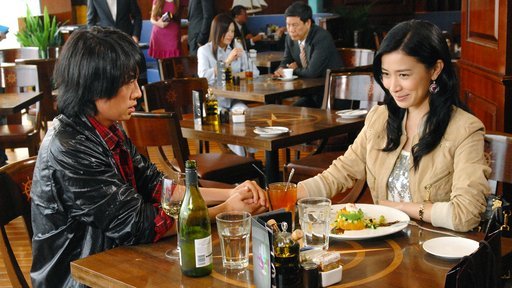 Song also realized that he had fallen in love with the sweet Miu Miu, who had fended off the advances of her ex-boyfriend (Joel Chan) whom she had gotten over after their cooperation on the recycling business.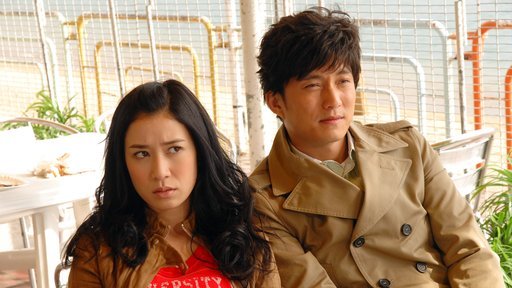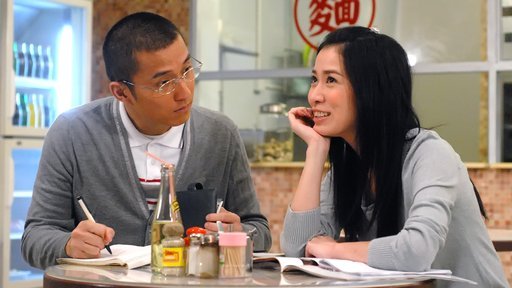 Their relationship soon blossomed into love, and although there were a lot of conflicts, it all ended with a happy ending which will make you laugh out loud at the end of it.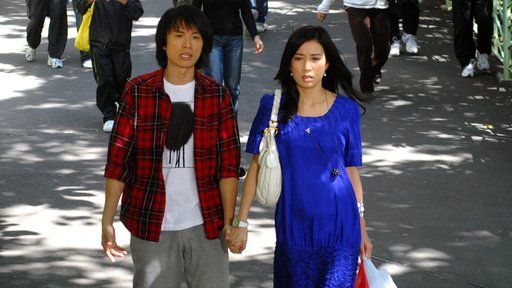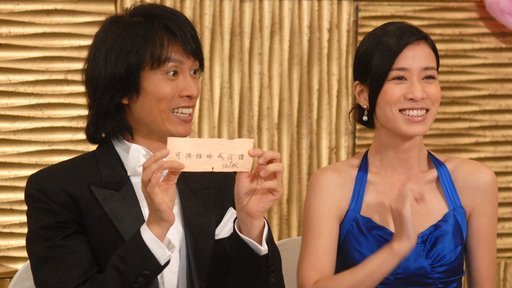 Review:
When I first heard of the phrase, "Exchanging things of equal value" from my colleague, I did not get it (totally) and I was recommended to watch this drama.
Initially I thought it was just a sloppy comedy drama ( I am not particularly fond of comedy dramas which do not seem to be realistic sometimes), but I can tell you, the pairing of Dayo Wong and Charmaine Sheh was fantastic and the 20 episodes were just simply hilarious!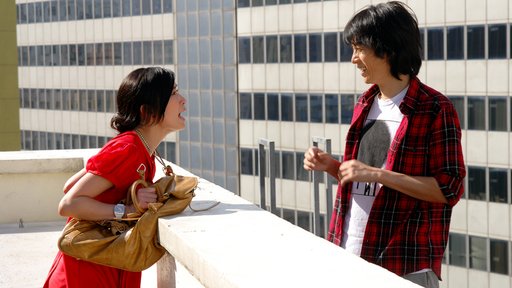 I enjoyed every episode of it, especially scenes with the two of them or even either one of them.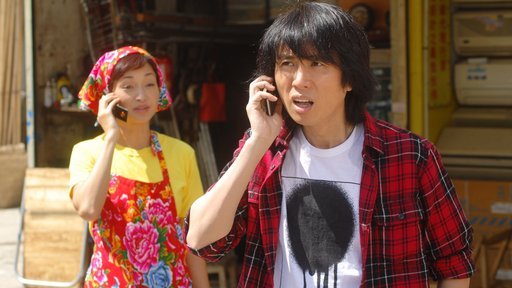 The whole cast was lively as well, and I welcome the return of Theresa Lee (one of my favorite actresses as well) and also Cheung Kwok Keung, who played the villain in this drama (again)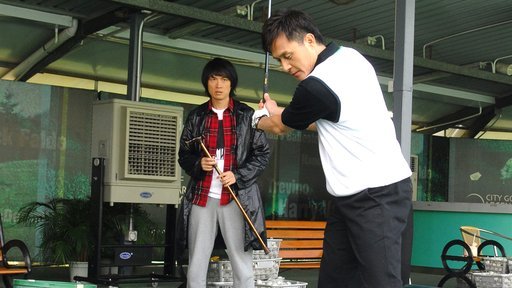 The dialogues and scenes in this drama were really creative and they are bound to make your sides burst from the laughter. Mandy Cho was also especially good in her role as the calculative and witty sister-in-law of Charmaine.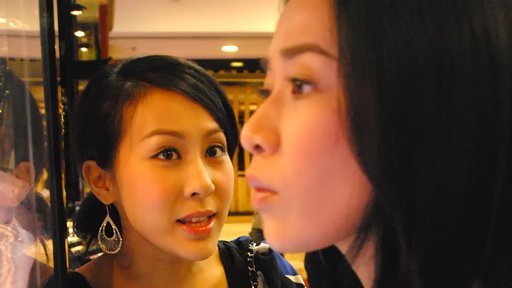 Another thing that I loved about the drama was their clothes; particularly those of Charmaine's and Mandy's. They were both avid shoppers in the drama, and were constantly seen in trendy and fashionable dresses, blouses and skirts, not to mention their shoes and boots which Charmaine was spotted in.
Charmaine was also a fanatic of designer handbags, and you could see her toting a different bag with every different attire; not to mention her earrings and accessories as well.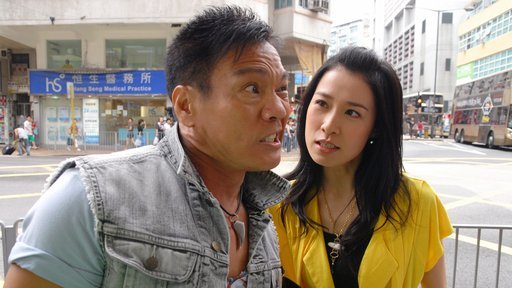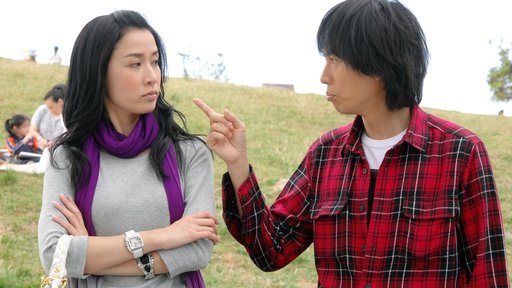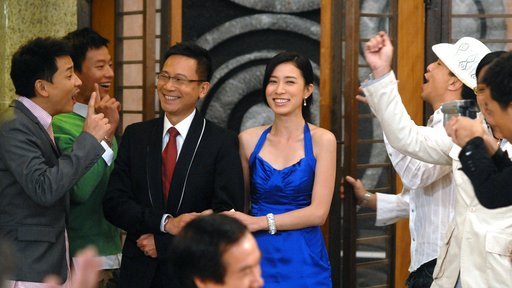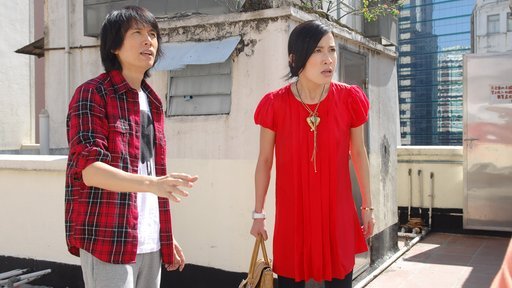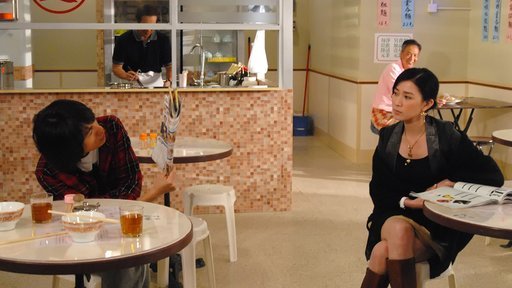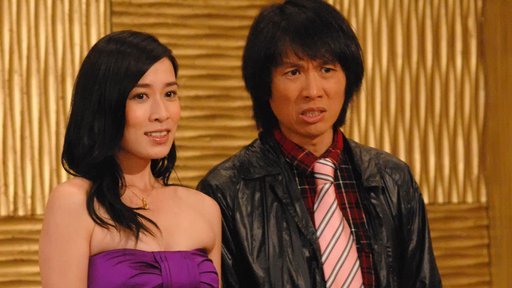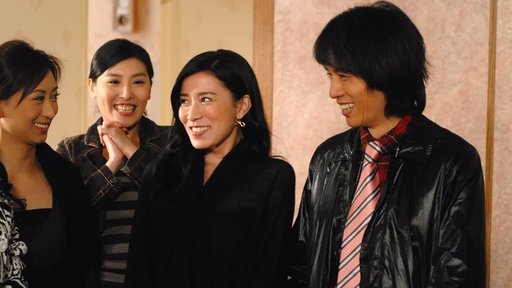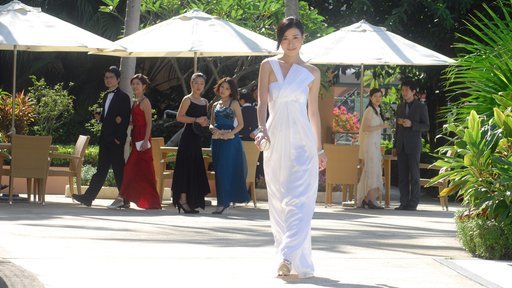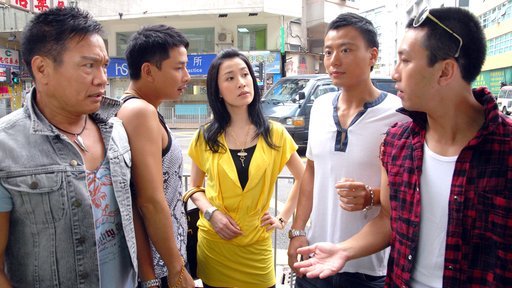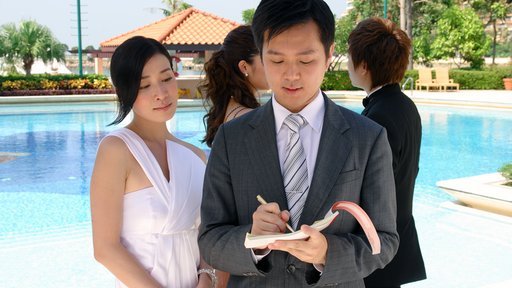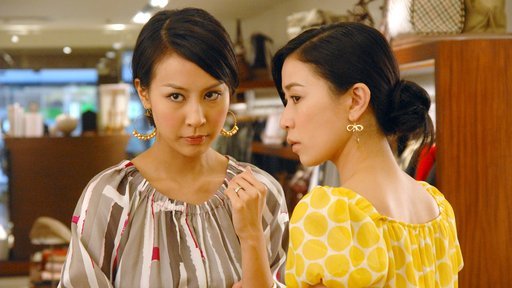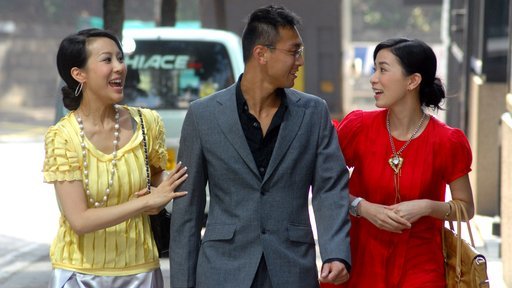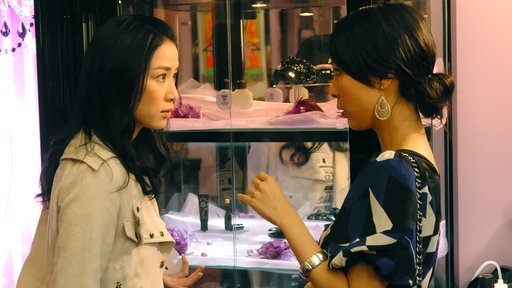 A few things learnt from this drama:
1. Exchange things of the equal value
- Never ever agree to a bargain which does not promise the same value (if not higher) in return for yourself. This is a key point in every negotiation.
2. Never trust a person completely
- Look at how Martin took advantage of Song's guilt to make him do illegal things and in the end, betrayed Song.
3. Manage your finances wisely
- Watch your budget when you spend/shop (especially true for ladies)
Favorite scenes
1. When Miu Miu was upset and was relating her story to Song, Song yelled, "Tissue tissue" from behind and when she handed him the tissue which she expected him to wipe her tears from, he took it and said, "Thank you, the ice cream was melting into my hand"
2. When Miu Miu first showed her name card to Song to show him her name, he looked at it hard and then said, "There is so many "sui"(water) in your name, you are called Lam Sam Sui ar?" and she replied, "Are you illiterate? My name is Lam Miu Miu!"
3. When Power and their worker came to pick up Song from his apartment to attend the appreciation dinner at the restaurant and insisted he put on the coat instead of his usual rain coat jacket
Song said, "No. 1, my coat is not a rain coat, it is a very expensive designer coat!"
Then when they asked him to pick up Miu Miu and wear formal, he chided, "Do you all belong to the descendants of Confucius? Why do you have such regulations for a simple appreciation dinner?"
(HILARIOUS!)
Favorite Actor/actress
1. Dayo Wong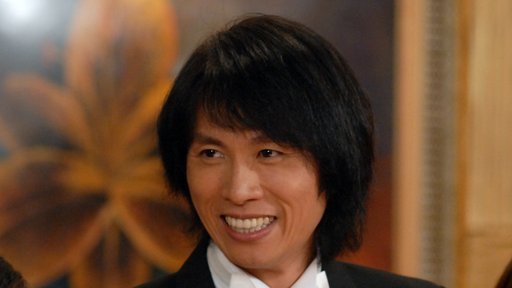 Naturally funny and poised in his role; his expressions are enough to tickle you to your bones! Need I say more?
2. Charmaine Sheh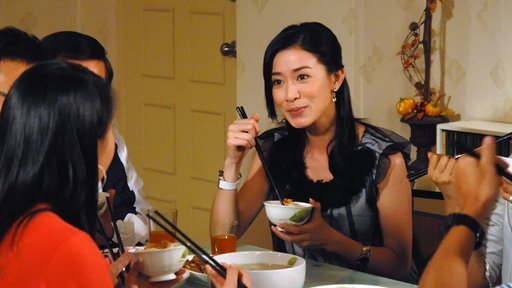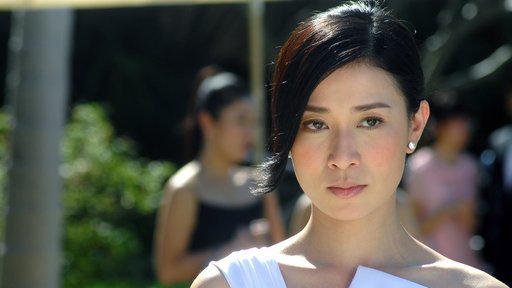 Excellent portrayal of the wild spender and someone who just cannot resist shopping for new clothes, bags, shoes, etc. I loved her character, albeit the danger of shopping too much but she was just so fashionable!
3. Mandy Cho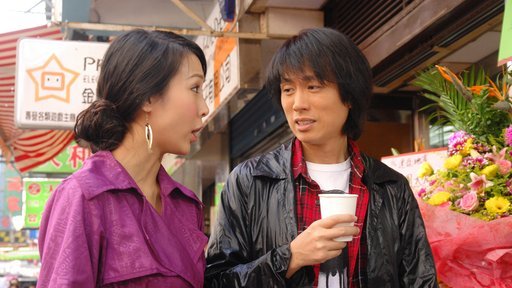 She improved a lot and I liked seeing her sweet face in this drama; paired with plenty of lovely and elegant attires, she just played her housing agent/broker role to perfection!
4. Michael Tse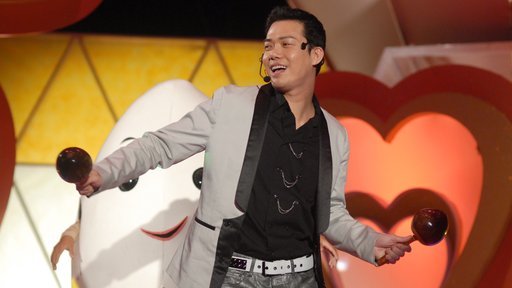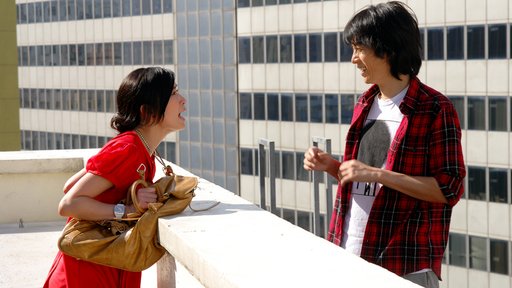 He is always another natural and versatile actor, and I must say he played his role as lame and dreamy young man of the rice company very well. He did not have much funny scenes here; besides the one where he sang on the stage; snagging another singer's meet the fans session. I guess he was also overshadowed by Dayo.
My verdict says, GO WATCH IT, it will have you laughing in no minute and will bring a spark into your life.
Highly recommended for those who are depressed or burnt out, I know it cured mine =)
I may even re-watch it again!