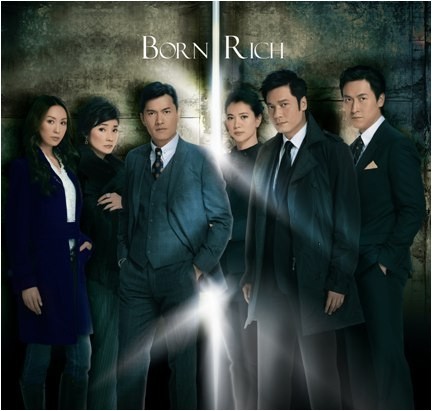 No. of episodes: 41
Main Cast:
Ray Lui – Marcus Cheuk Yat Yin
Gallen Lo – Cheok Yat Ming/ Sa Fu Loi
Kenix Kwok – Angie Tung Ling Zhi
Jamie Chik – Connie Ho Sau Nin
Anita Yuen – Rene Cheuk Yat Sam
Joe Ma – Topman Koh Tok Man
Nancy Sit – Musa Sheung
Kenneth Ma – Sa Po Loi/Sa Po Chai
Supporting Cast:
Benz Hui – Dai Wing Lok
Angelina Lo – Eva Bao
Sharon Chan – Yan
Vincent Wong - Sze To Fung
Lau Siu Ming – Tung Tin Juk
Synopsis: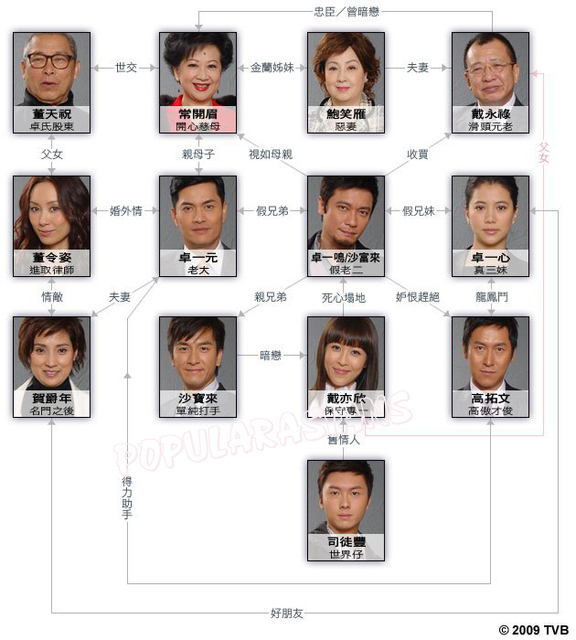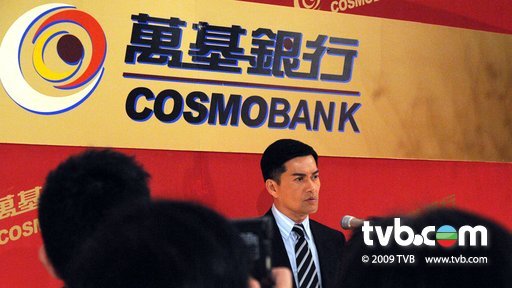 Marcus Cheuk (Ray Lui) is the CEO of the prominent Cosmo Bank in HK; running the operations of the bank with the help of his sister, Rene (Anita Yuen) and assistant/COO, Topman (Joe Ma).
Behind the daily scenes of the business, Marcus was still brooding over the sudden disappearance of his father a year ago and promised his mother (Nancy Sit) that he will continue to search for his father.
However, when his wife, Connie (Jamie Chik) advises him to let go of the past and give up on the search, he was in turn accused of being ungrateful and not fulfilling his filial duties as a son by his mother who was furious when she returned from her vacation. She blamed his irresponsibility on his wife, Connie whom she does not like from the start.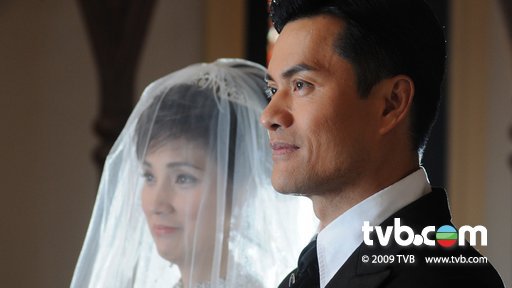 When Marcus and Rene decided to bury the past and stow away their father's belongings, they found an old photo of their father with another woman and a young boy. Rene was angered by the discovery and could not believe that their father had been cheating on them for the past years, she refused to join Marcus on his trip to Sabah, Malaysia to search for their long lost stepbrother; whom they believed was the objective of their father's trip before he went missing.
Marcus mistook Sa Fu Loi (Gallen Lo) as his stepbrother.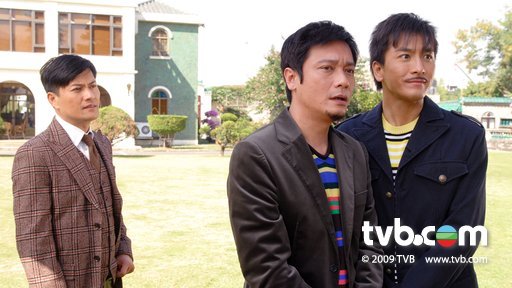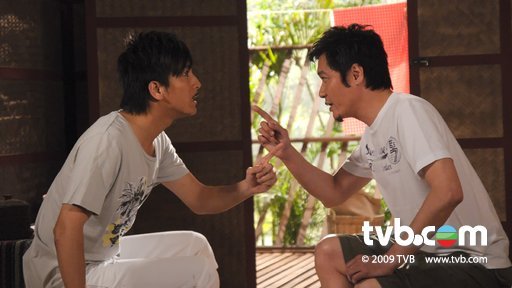 Unknown to him, Sa Fu Loi and his younger brother, Sa Po Loi (Kenneth Ma) were both conmen and upon realizing Marcus's real identity, Sa Fu Loi decided to play along and make Marcus believe that he is the long lost son of the Cheuks.
He played hard to get initially to make Marcus believe that he was angered by the irresponsible actions of their father.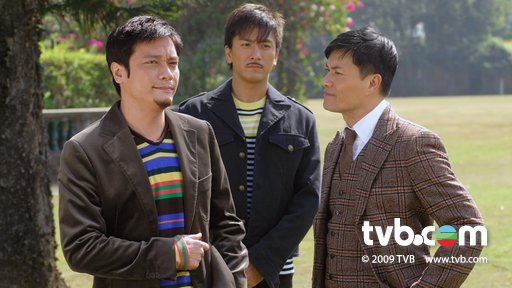 Marcus finally managed to bring him back to Hong Kong.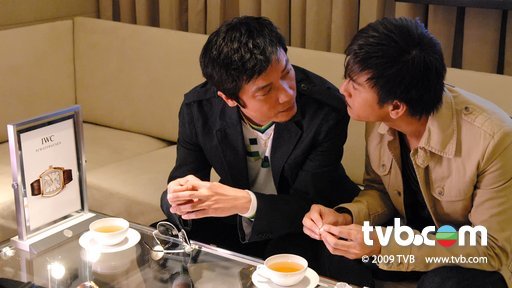 At the same time, Rene actually bumped into Sa Fu Loi on one of her earlier trips to Sabah and they had both fallen for each other. When Sa Fu Loi came to Hong Kong, he was happy to meet Rene again and planned to pursue her when he established his identity as Cheuk Yat Ming.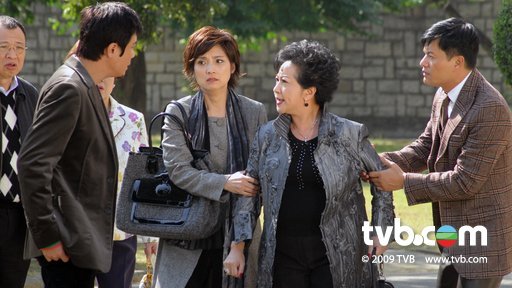 Despite the protests from Rene and his mother, Musa, Marcus insisted that they should reunite with Yat Ming and compensate for his years of abandonment. Rene ran into Sa Fu Loi on the night of New Year's eve and the two shared a passionate kiss on the street, under the jealous and watchful eyes of Topman, who had been in love with Rene for a long time.
The love struck Rene and Sa Fu Loi returned home happily, with Musa willing to accept him as her son finally after an incident and it was then that both realized that they will be biological siblings from then on.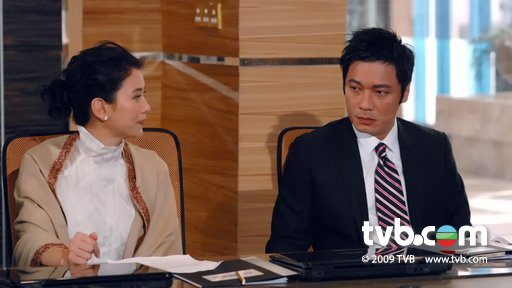 Of course, it was a fake relationship which is only known to Sa Fu Loi, now known as Yatming.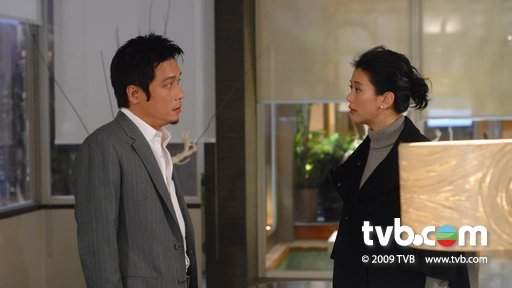 Rene was devastated and turned to Topman where they soon became a couple, to the dismay of Yatming.
He then turned his focus to career, where he started to make his way into Cosmo Bank and slowly gained the confidence of the board of directors to become the next CEO.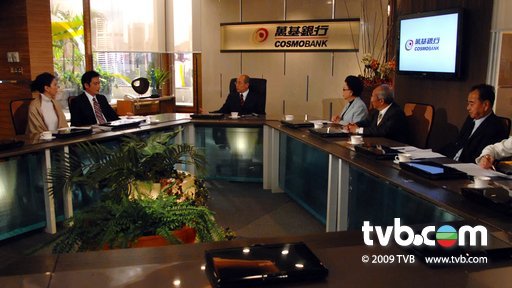 In his course to expel Marcus from the board, he resorted to evil ways to demean his reputation by breaking up his marriage with Connie.
Marcus fell into the trap despite his strong will in the beginning when he met his ex-girlfriend, Angie (Kenix Kwok) who returned from Canada after completing her law degree.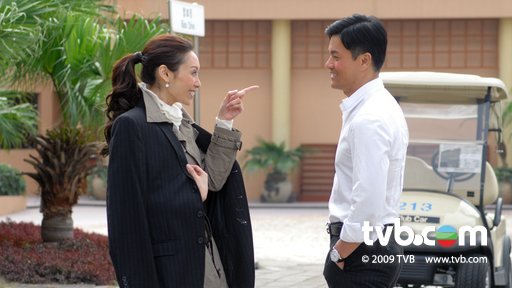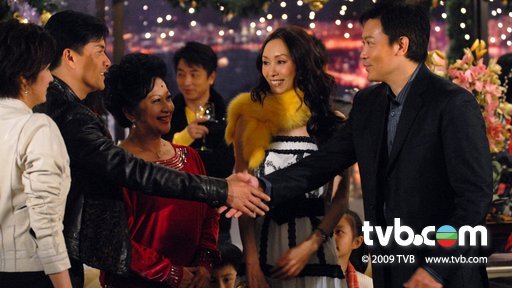 She was then in a relationship but then broke up with her boyfriend when she realized she still loved Marcus and upon finding out about how Marcus and Connie used her back then, she decided to strike back by seducing Marcus.
Connie was aware of Angie's actions and warned her that she will do what it takes to defend her own marriage. When Marcus was kidnapped, the two women set their differences aside to search and rescue Marcus. However, Marcus's release left a psychological effect on him which left him feeling insecure.
He blamed Connie for not being understanding enough and it was then he ran to Angie and the two started an affair.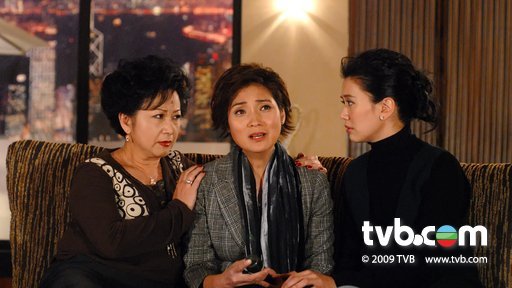 Yatming used this opportunity to ruin Marcus's image and reputation among the board of directors and they unanimously voted him out as the CEO. Topman was on guard against Yatming but unfortunately, he was misunderstood by Marcus and in the end, he left the company.
Yatming continued to gain the trust of the Cheuks and slowly gained power in the bank, with the support of Marcus and Musa. However, Marcus was starting to be suspicious of Yatming and conducted a secret investigation into his background.
Angie's father, Chuk Yeh (Lau Siu Ming) was the first to uncover his identity when he bumped into their long time/childhood physician who revealed that the real Yatming had a hearing disability in his left ear.
Chuk Yeh was then accidentally murdered by the anxious Yatming. When the truth was slowly uncovered, Yatming turned ferocious and more dangerous in nature, despite the constant persuasion by his own brother, Sa Po, whom he almost indirectly killed and he blamed his brother's death on Marcus's never-ending investigations.
He then raped Rene when she announced her engagement to Topman and caused the death of Angie.
It was then that the Cheuks united to uncover the true identity of this conman and bring him to justice. Sa Fu Loi, at his wits end, wanted to blow up the whole family, but when his own brother re-appeared to coax him, he released Marcus's family and they also escaped from the bomb which exploded the whole floor.
It seemed that Sa Fu Loi and Sa Po returned to Sabah and led their old lives; with Sa Po owning a bakery after marrying Yan (Sharon Chan) and Sa Fu living in simplicity after losing his memory during the explosion.
Review:
It was another bombastic drama, uncovering the scandals of the rich and powerful, with conman and schemes to weasel wealth from the affluent family.
The storyline seemed to be a mix from a few plots; with long lost stepbrother and power struggle and greed taking over in the end.
It was refreshing to see Gallen in the villain role after so many years of him playing the good and noble gentleman.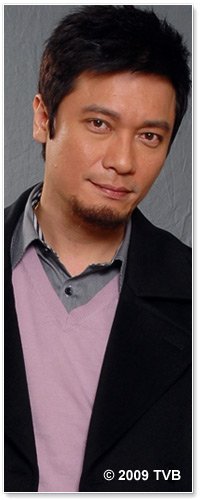 It was also unexpected that he turned so evil towards the end of the series, and it seemed that his character had lost all sense of conscience in him.
That was one part which was different from others, and perhaps it is also kudos to the actor's convincing portrayal which kept me on the edge, guessing his next move.
I did not expect him to become so evil as he was still portrayed as someone with passion and humanity when he helped people around him. Perhaps poverty and his having to bury his love for a woman whom he had to call sister drove him to the edge of insanity and leashing them on other aims helped to console or compensate for his loss.
Other refreshing factors or attractions to woo viewers include the return of Jamie Chik to the screen after so long, to play the calm and sophisticated Connie, the wife of Marcus.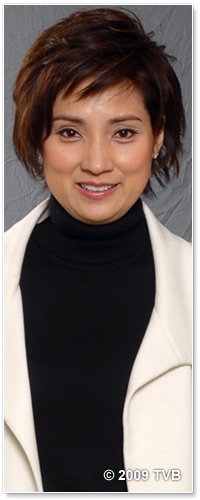 She is truly a picture of elegance and I really enjoyed her performance, from playing a calm and collected woman who stood behind her husband and behaving in public, to a woman who was just hurt and dismayed by her husband's betrayal and to the extent of finally letting her guard down and just begged to reunite with her husband.
There is a reason why veterans are always the audience's favorite.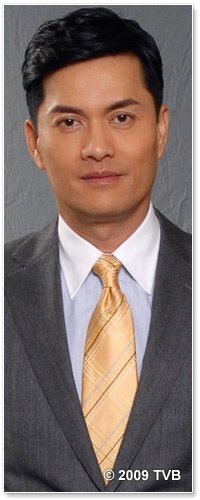 Ray Lui was also another veteran actor who appeared in this drama, but I find his performance rather on the average. He did not seem to know how to wear his expressions well enough to convince his audience. I felt that I could not feel his anguish when he suffered the after effects from the kidnapping incident and how much he loved Angie when he decided to divorce Connie. It seemed like he was wearing the same expression throughout the drama; which was quite long. Also, I could not help noticing how he constantly had this tired look on his face, perhaps too long of a filming schedule or it has been a long time since he has been acting?
Anita Yuen, was also a fresh return after so many years and initially I felt she was rather stiff in her acting but she relaxed and totally immersed in her role after that.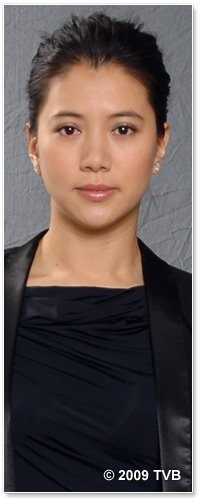 However, I have the same comment about Anita that she tends to be expressionless sometimes, and that can be hard especially when you are playing an indignant, adamant and yet cool character like Rene.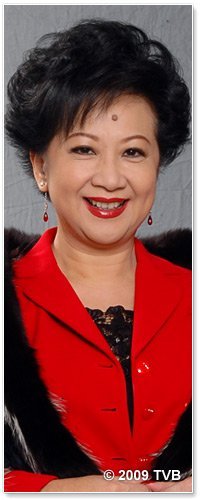 Nancy Sit, is one veteran whom I always feel over-acted in all her dramas or scenes and this drama is no exception. I was surprised to see how the lame humor of the Agogo sisters and how she was showing her tantrum like a child on the lawn when she found out about her son giving up on the search/investigation into her husband's disappearance. I felt that was much too absurd and it downgraded the quality of the drama.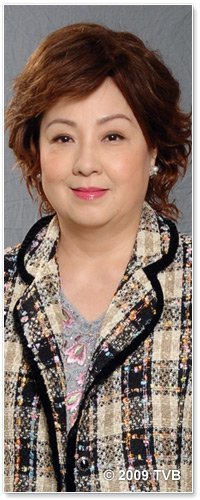 Angelina Lo, who played her fraternal sister in their singing band, was much subtle and natural in her character.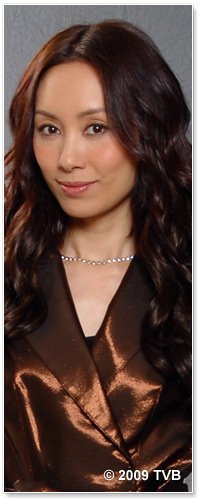 Kenix Kwok, as usual, was poised in her acting and of course, she played her character well enough to make me hate me for trying to ruin another's marriage and seducing someone's husband. At the same time, she was also pitiful since her own relationship was broken up by Connie, who was considered the third party back then. She was initially just selfish but as she slowly regained her conscience, she fell into the affair and yet she tried to mend the consequences with everyone. It was a pity she had to die.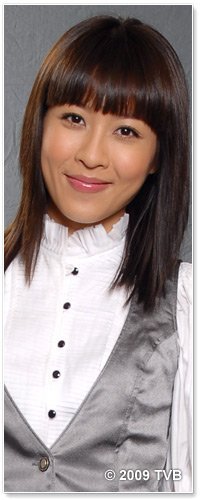 Sharon Chan also had a refreshing role; playing a naïve and innocent girl who just believed in love and the man she loves. It was also a change from her usual portrayal of an evil witch who is always jealous or taking advantage of people around her.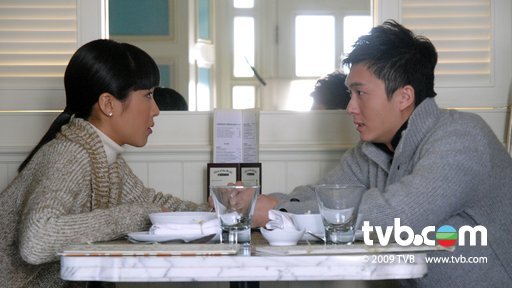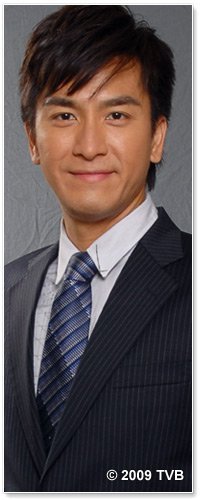 Kenneth Ma played a good but rather dumb guy, and I would say, like most of his performances, just moderate and he still tends to overact or exaggerate his expressions. This drama though, his character was quite likeable as he was the one who tried to get Gallen back to the good side.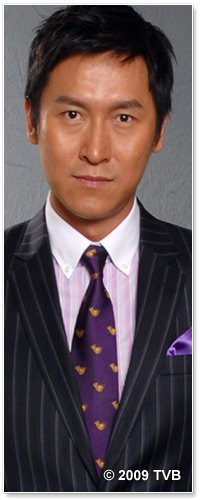 Joe Ma was your typical suave and charming prince always there for the damsel in distress. Somehow his character just reminded me a little of his previous character in the Drive of Life, only this one had more charm as he was always the one to support and protect his lady. He was quite funny in the beginning when he kept picking on Rene but as he slowly progressed, it was revealed that he only wanted to get her attention as he was interested in her. His playboy self slowly transformed to a responsible and protective man; one that every girl would want in her life time partner.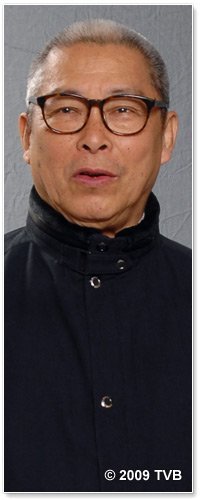 Lau Siu Ming, is another of my favorite veteran. I have always felt his acting was really good, in whichever role he played; especially those stubborn and unreasonable seniors. Facial expressions and emotions, good!
Overall, the drama was quite interesting but I felt there was just something sinister or dark about the drama despite all the humor which can at times make it dull and draggy.
Perhaps it was the color of the poster or the setting, but sometimes I just felt it could not sustain my interest long enough to enjoy the drama and I found myself wishing that it would end soon.
Maybe that is the reason it lost in the bid to compete against Beyond the Realm of Conscience which was released at the same time.
One thing to note: the song which was played when Kenix and Marcus are together was actually a church hymn; Rejoice. I was just surprised it turned into such a seductive song, and can be rather catchy on your mind too!~