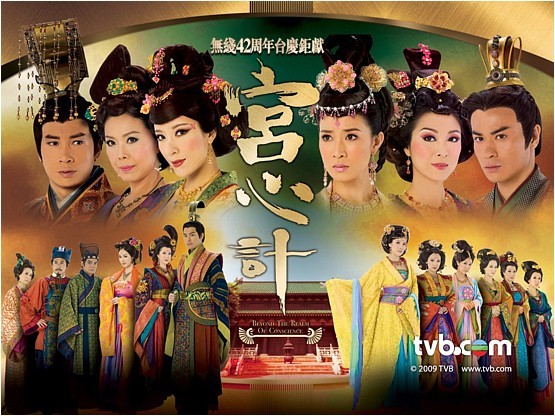 No. of Episodes: 33

Main Cast:
Charmaine Sheh – Lau Sam Ho/Concubine Tak
Tavia Yeung – Yiu Kam Ling/ Concubine Lai
Moses Chan – Lee Yi/ Emperor
Michelle Yim – Chung Suet Ha/ Head of Imperial Embroidery
Susanna Kwan – Yuen Chui Wan/ Head of Imperial Jewelry
Mary Hon – Empress Dowager Cheng
Susan Tse – Empress Dowager Kwok
Selena Li – Man Bo Yee/ Concubine Yin
Lee Kwok Lun – General Ma Yuen Zi
Kevin Cheng – Ko Hin Yeung
Cheung Kwok Keung – General Man Gim Fung
Yvonne Lam – Suen Ka Bik/ Wife to General Man

Supporting cast:
Yu Yang – Lau Chong Pai (Sam Ho's father)
Crystal Tin – Gong Choi Ling (Sam Ho's mother)
Eric Li – Lee Jau/Emperor Muk Tsang
Edwin Siu – Lee Chin/Emperor Mou Tsung
Tracy Ip – Noble Concubine Wong
Mandy Cho – Concubine Wai
Lily Li – Tsui Ma Ma (Empress Dowager Kwok's assistant)
Kwok Fung – Ko Yiu On (Hin Yeung's father)
Ching Hor Wai – Choi Jung Ping (Head of Imperial Household Bureau)
Kara Hui – Tam Yim Suen (Head of Food & Beverages)
Rosanne Lui – Wu So Yan (Head of Furnishings)
Yoyo Chen – Chin Fei Yin (Concubine Lai's maid)
Ram Chiang – Eunuch Bo Gat Cheung
Vin Choi – Eunuch Bo Siu Shun
Lau Dan – Prime Minister Lee Tuck Yue
Leo Tsang – Physician Si


Synopsis
This is the typical story of a friendship between two girls turned sour as a result of jealousy.

Lau Sam Ho (Charmaine Sheh) and Yiu Kam Ling (Tavia Yeung) were two young girls who grew up together; with Kam Ling being her childhood maid. Sam Ho was the only daughter of General Lau and his wife, Gong Choi Ling and was brought up with the values of doing good to others.
Her name was in fact, translated to mean three good deeds and her parents cultivated in her mind that she must say good things, do good things, and with a good heart.

When her father was a fugitive on the run, her mother brought her and Kam Ling along and they accidentally entered the palace. Gong Choi Ling was specially gifted in her jewelry-making skills and was well-liked among the bureau of the Imperial Household; especially among the two long time rivals, Chung Suet Ha ( Michelle Yim) and Yuen Chui Wan (Susanna Kwan) who were both Head of Imperial Embroidery and Head of Imperial Jewelry respectively.

However, Gong Choi Ling was punished severely due to an accident in her assignment to make a hairpin for the Empress Dowager which bled red wax during an outing. She died as a result of the severe injuries from the beatings, leaving Sam Ho and Kam Ling to fend for themselves.
They were both assigned to the Imperial Embroidery and Jewelry Department respectively although Sam Ho was wanted by both departments due to her talent, however, it was Madam Chung who had the last laugh.
Sam Ho and Kam Ling grew up and their friendship blossomed through the years, where they help each other through the hardships and difficulties faced during their stay in the palace.

Sam Ho had also befriended the young Prince Lee Yi, who was also a much feared legitimate heir to the throne and as such, the then Empress Dowager Kwok and the Emperor tried to expel him out of the palace.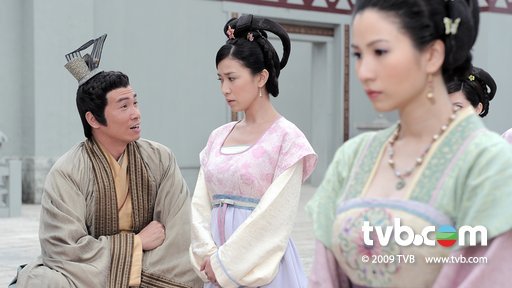 Due to this reason, Lee Yi and his mother faked his illness following his head concussion and were transported out of the palace.

Twenty years later, the country was ruled by Emperor Lee Chin and Empress Dowager Kwok who were both enjoying their prosperity and was unaware of the rising ambitions of General Ma Yuen Zi (Lee Kwok Lun).
General Ma, in his bid of winning the throne for himself, tried to arrange for Prince Lee Yi to be back in the palace to be the next heir to the throne and to provide a good reason for him to ascend the throne (since Prince Lee Yi was assumed to have a mind below average).
To achieve his ambition, General Ma killed the Emperor on one of their hunting expedition and soon, Prince Lee Yi was to ascend the throne.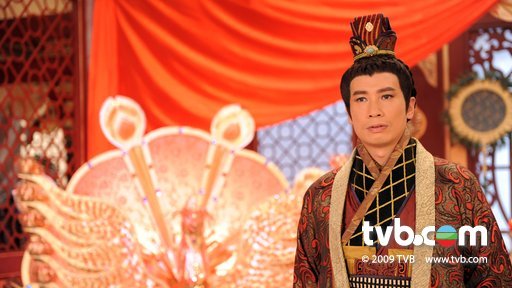 Empress Dowager Kwok was unwilling to pass the throne to the assumed dumb Prince Lee Yi, much to the opposition of the court ministers.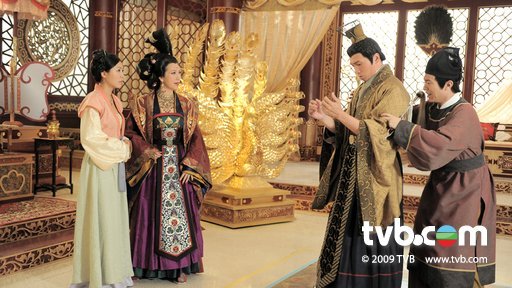 They were all surprised by the sudden revelation by the Prince himself, especially General Ma who felt betrayed and continued to create troubles and threats to the Emperor during his reign.

Emperor Lee Yi found his ally in the son of the Imperial Chess master, Ko Hin Yeung (Kevin Cheng) whom he appointed as his trusted Imperial Bodyguard.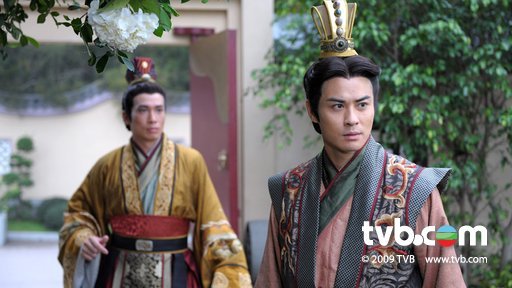 He soon found out that Hin Yeung was in love with his childhood crush, Sam Ho and due to their great support during his reign, he decided to back out of the love triangle.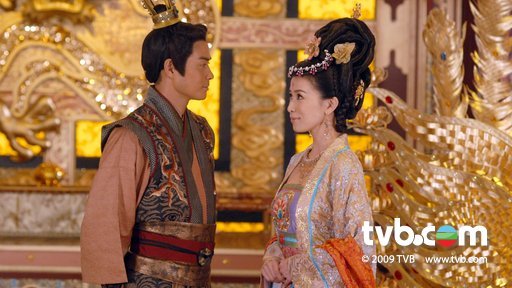 At the same time, Empress Dowager Kwok continued to threaten the now Empress Dowager Cheng and to create havoc in resolving most of the issues in the Imperial Household. Empress Dowager was then killed by General Ma and Empress Dowager Kwok became the sole empress dowager. She developed affection for Kam Ling who attended to her in her palace and she agreed to Kam Ling to be the Emperor's concubine.

General Ma protested to this arrangement as he wanted his foster daughter, Bo Yee (Selena Li) to be the concubine instead.
In the end, both women became Concubine Lai and Concubine Yin respectively, adding more drama to the palace as they fought for the Emperor's attention and affection.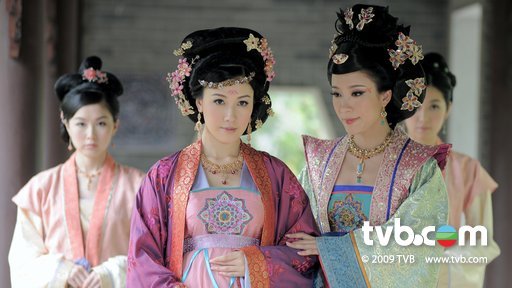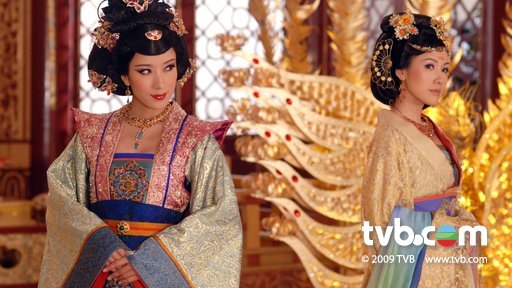 Concubine Yin was adamant and arrogant initially, but soon changed for the better following her beloved mother's death and won the love of both the Empress Dowager and also the Emperor.
Concubine Lai became jealous and believed that Concubine Yin and her mother were responsible for her unborn child's death, creating more chaos.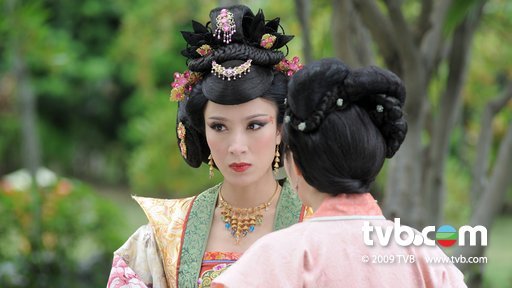 She was even more angered when her best childhood friend, Sam Ho was helping Concubine Yin most of the time and started to hate Sam Ho along as well.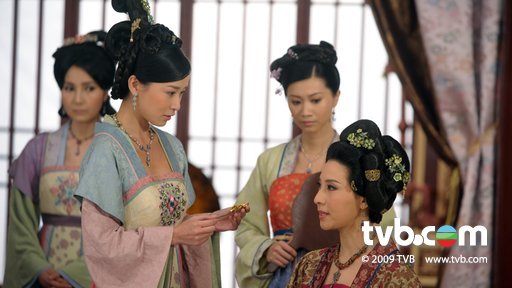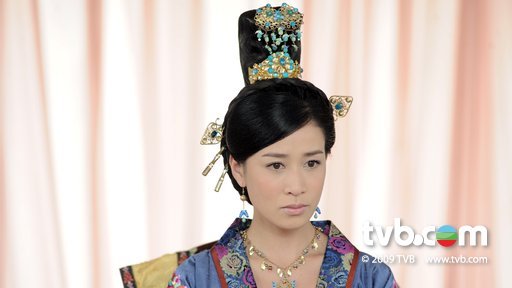 The feuds among the women in the palace were intertwined with each other, and one thing led to another and fueled by jealousy, the plot thickens.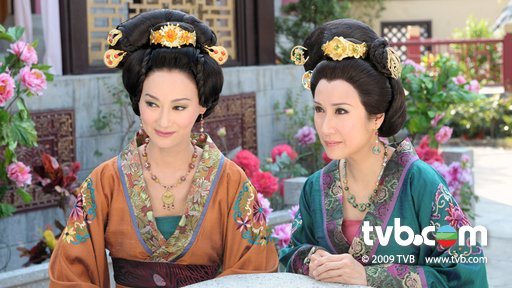 Besides the issues in the front court, there were also entanglements in the Imperial Household as politics rise between the Head of the Imperial Household Bureau and the other chiefs.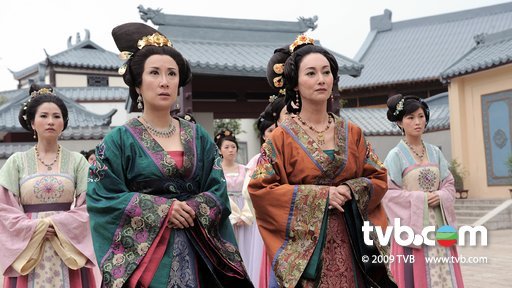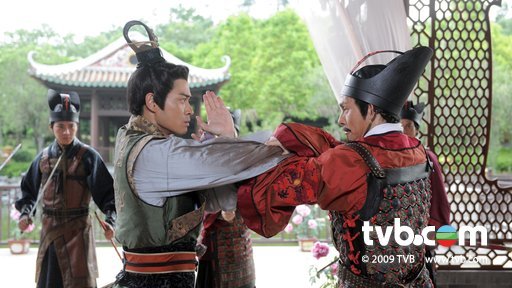 Emperor Lee Yi continued to fight in silence against General Ma with the help of Ko Hin Yeung.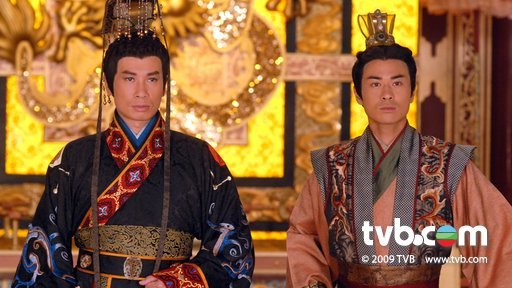 However, General Ma used ways to keep Hin Yeung out of the way and in an ensuing fight, Hin Yeung fell off the cliff and was unheard of again.

The Emperor was held captive but managed to escape. However, during his absence, Concubine Lai tried to get rid of Sam Ho who was now Concubine Tak (made concubine by the Emperor before he left to protect the baby in her womb who was Hin Yeung's child)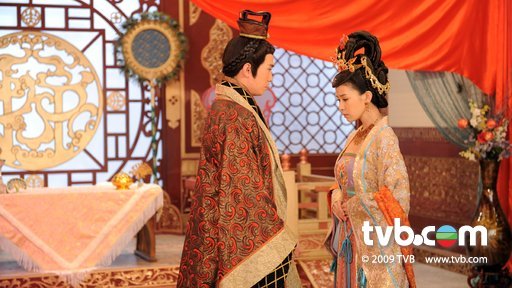 Concubine Lai tried to murder Sam Ho and her baby, which failed after she murdered the Empress Dowager as she heard of the news of the Emperor's victorious return to the palace.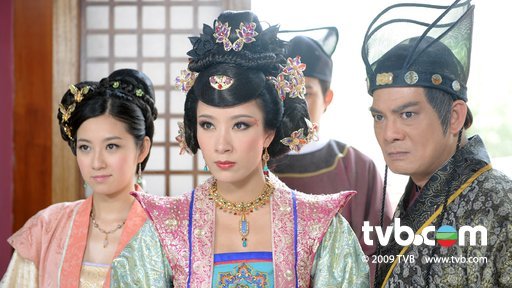 Desperate, she sought the help of General Ma and begged him to bring her out of the palace as she knows that the Emperor will punish her for all her wrong doings when he is back in the palace. The cunning General refused and was prepared to run away himself; turning against Concubine Lai. In a fit of anger, Concubine Lai killed him with a sword.

When the Emperor returns, he was furious to learn of Concubine Lai's doings and punished her severely. However, she was already on the verge of insanity and the Emperor banished her to the hidden/forgotten chamber.

Sam Ho, on the other hand was stricken with grief when she heard of Hin Yeung's unfortunate disappearance but she continued to bear hope that he is still alive. With the permission from the Emperor, she left the palace and it was revealed later that she gave birth to a daughter and bumped into Hin Yeung in the market. He seemed to have lost his memory but eventually remembered when Sam Ho followed him around and relate all the words/memories they have exchanged.

Review:
It was a happy ending to a certain extent for at least, the two favorite or most noble characters in the entire series. The whole series was a rather lavish affair; from the cast to the prop settings and the costumes and I must say this is one of the most colorful period dramas to date from TVB. Of course, it is to be expected since it is a story about palace and the royal family.

When I first heard of the drama, I was looking forward to it and expected it to be another grand production on the palace and evil feuds among the women behind the palace walls. War and Beauty kind of disappointed me last time, and I was hoping that this could be better.

I read reviews online and bits and pieces from early viewers sharing their thoughts and was intrigued that this is a make of the popular Korean series, Jewel in the Palace.

When I watched this drama, expectations have been set high and I would say, I was not disappointed by the performances of the cast; the veterans in particular. The story was rather typical and predictable, with your usual good-and-almost-perfect protagonist versus the initially-good-turned-evil antagonist.
It was really following some kind of formula; starting from two best friends (childhood friendship) who went through trials and tribulations together and then fuelled by jealousy over power and popularity, the friendship turned sour and then one starts to stabs the other in the back.

Of course, throw in a male character who could be one of the reason for the jealousy (love) and you have the whole drama.

However, the formula differs in this drama, as there were three such relationships although only one was the main focus.

1. Sam Ho and Kam Ling
2. Yuen Chui Wan and Chung Suet Ha
3. Empress Dowager Cheng and Empress Dowager Kok

This is definitely inevitable as this is after all, a movie on palace and typically revolves around women. I find it interesting that there were these additional plots to make the rivalries among the women more dramatic.

If you looked hard enough, you would realize that this was a hierarchical and generation thing.

The first generation; Empress Dowager Kok was not pleased with the Emperor marrying a chamber maid to be his concubine and matters became worse when they both bore a son. Even when her own son and grandson became the Emperor, she never, for a moment, lose her guard against the other woman and her son. Empress Cheng never wanted to fight for anything but constant abuse and humiliation upon her has led to her rise in retaliation and when her own son was finally the Emperor in an accidental twist, she stood her ground and started to show her dignity (perhaps, as a compensation for her own misery).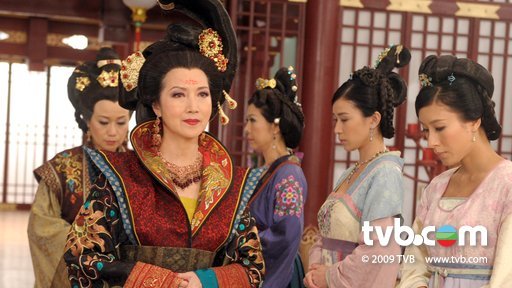 The Royal household has their own politics and they all report to the Empress Dowager.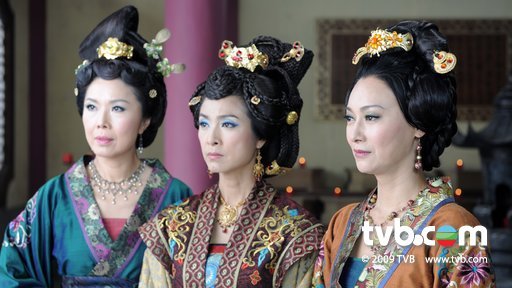 Yuen Chui Wan and Chung Suet Ha used to be best friends when they first joined the household departments but due to the evil doings of the Head of the Imperial Bureau, they misunderstood each other and the conflict was never resolved for more than 20 years. They start to pick at each other and looked for opportunities to outdo each other. Chui Wan even used her relationship with the Empress Dowager Cheng to anger Suet Ha.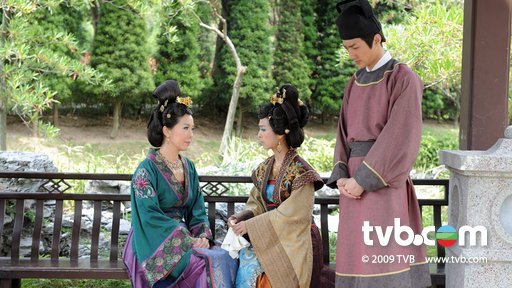 Reporting to the feuding sisters/leaders in the Imperial Household bureau, the innocent and kind little girls in the form of Sam Ho and Kam Ling also had a hard time choosing between the departments. Sam Ho was favored by both Chui Wan and Suet Ha and had no problem as they defended her most of the time. Kam Ling, on the other hand, was constantly looking out for Sam Ho since she was her maid anyway, suffered more misfortunes and that was the start of their rivalry.

The rivalries among the women in the drama were the main focus and somehow, that made me feel that the men were just there as mere accessory or to intense the plot.
1. Prince/Emperor Lee Yi
2. General Man Gim Fung

Both Empress Dowagers were wary of each other since Lee Yin was a young boy; and Empress Dowager Kwok tried to get him out of the way to avoid him from inheriting the royal throne someday.
The Emperor has liked Sam Ho even when he was just a young prince and when he became the Emperor, he still wanted to make her his concubine but gave up on his intention when he realized that she was in love with his best friend, Hin Yeung. He took Kam Ling as his concubine when he saw how kind she was to him and his mother. Jealousy rose between his two concubines; Concubine Lai (Kam Ling) and Concubine Yin (Bo Yee), the spoilt daughter of General Man. Then Concubine Lai also was jealous of how well the Emperor treated Concubine Tak (Sam Ho).

It seemed like the Emperor was just there to intense the rivalries among the women!

General Man was the lover of Yuen Chui Wan and due to an misunderstanding, they broke up with the general bearing hatred for Chui Wan and he married Bik. When they returned to the palace, Suen Ka Bik constantly found problems with Chui Wan upon finding out about their past history; fuelled by the intentions of Chung Suet Ha.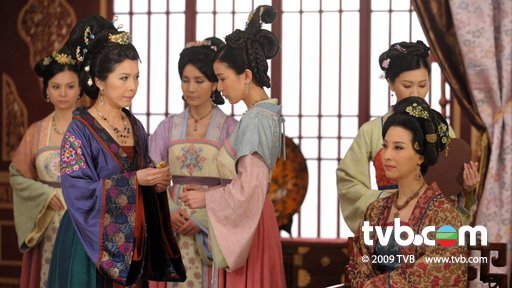 At the same time, he had to deal with his daughter who became the concubine of the Emperor and her rivalry with Concubine Lai.

Noble and brave out in the battlefield, the General was still helpless when it comes to dealing with the women in his life!

Formulas and base storyline aside, the performances of each actor and actress deserve a praise/clap as I could feel their realistic portrayal of their own characters.
Of course, as usual, there are always the favorites:

Favorite characters:
1. Yiu Kam Ling (Tavia Yeung)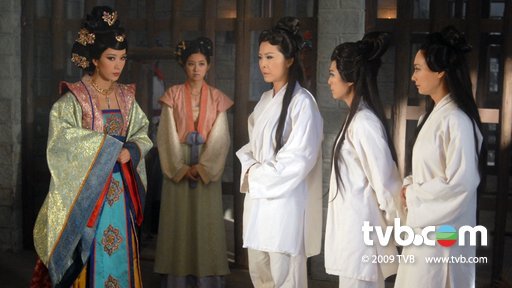 Surprised that I actually chose the main villain in the series? Well, I have always liked Tavia (a bit of biased points here) and I have seen her in all the good characters. It was a bit of a change to see her playing the evil woman here and I must say she did a pretty good job after all.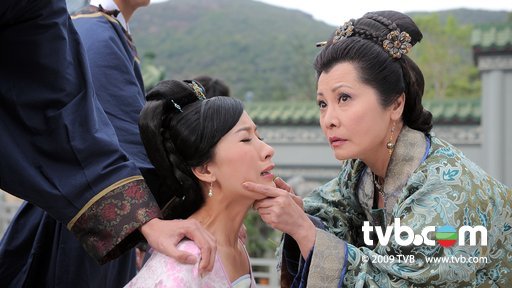 I find her character really pitiful and I could feel her sorrows and pain when she was being abused (which was most of the time, particularly during the beginning of the series). She was a child slave, sold as a maid to Sam Ho's family and her life was not treated with respect, although Sam Ho's mother claimed to treat her as her own daughter.
i. When escaping from the palace guards, Choi Ling brought Kam Ling even though she knew that they would face severe punishment when caught. She let her own daughter escape and used Kam Ling as her scapegoat. If she really loved the girl as her own daughter, she should have just went on her own.
ii. No matter how hard Kam Ling worked, she was constantly being overshadowed by Sam Ho and was often the last choice among the Household chiefs.
iii. She loved the Emperor, but it was also because the Emperor was unable to marry Sam Ho that he decided to settle for Kam Ling
iv. She was ridiculed and insulted by Concubine Yin because of her poor background.

It is not that I agree to everything bad she did; or that it was right but it is a very realistic character which you can empathize with.

2. Chung Suet Ha (Michelle Yim)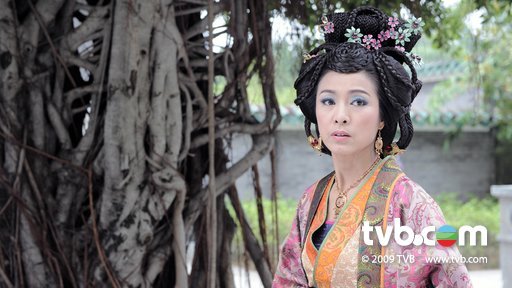 She was not exactly evil and you could still her drawing back once in a while or feeling remorseful whenever she did something she knew was wrong. It was for this reason that I chose her as my favorite character over Yuen Chui Wan. It was really realistic that a human being, in whatever we do, to constantly have doubts and conflict with our own conscience. Suet Ha was ambitious, but she was not evil. She had a good heart but she just forced herself to do things which she deemed was actually protecting herself from harm even though it may be wrong but she never aimed to hurt or harm anyone in the process.

3. Prince/Emperor Lee Yi (Moses Chan)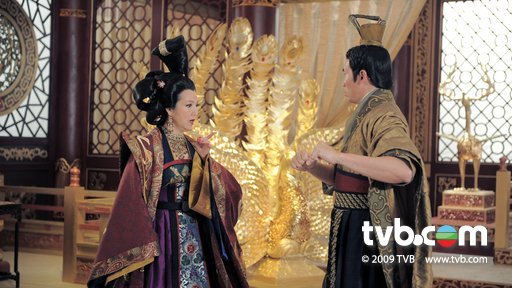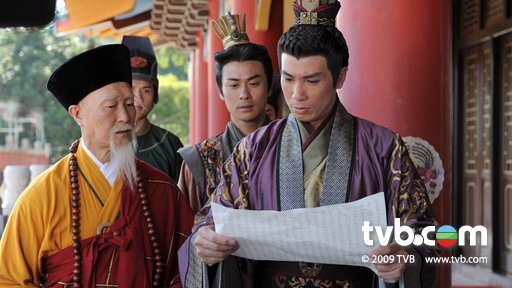 He was a filial son, a devoted lover and a loyal friend. He was witty and charming, although he never won the heart of his beloved. He aimed to protect his mother and even when he was supposed to act dumb, when his mother was being bullied, he wanted to forget about his act and just avenge his mother's misery. He loved Sam Ho and took care of her, and at the same time, had to hide his true feelings for her and to wish her the best. He was grateful for Hin Yeung's loyalty and treated him as a best friend, granting him good opportunities. He was in fact, a very kind-hearted and noble gentleman indeed. Of course, as a human being, he could not help being jealous of Sam Ho and Hin Yeung's relationship and also angered when his authority was being challenged. He underwent different hardships and he only had himself to run to; a really admirable character indeed.

4. General Man Gim Fung (Cheung Kwok Keung)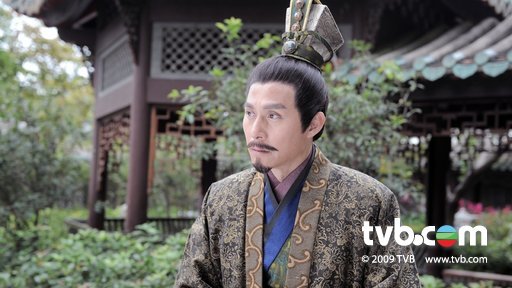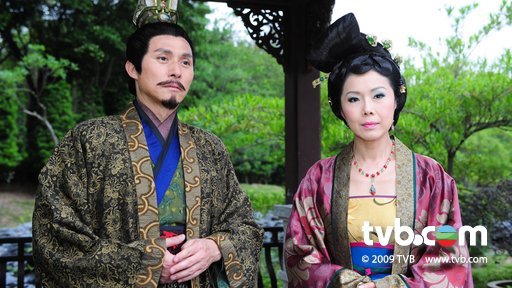 This is one noble and righteous character; and it is one of the rare times that I see this actor in such a role (he's always playing the villain). He was loyal to his master/mentor, General Ma and defended him whenever in need. However, when he found out that his mentor was evil, he decided to leave his loyalty behind to fight for justice. He was devoted to love and was hurt by his lover, Yuen Chui Wan's decision to break up with him years ago. Although he found out about the truth of her decision, he treated her better but still stood devoted to his legal wife. He never intended to cheat on her, and his treating Chui Wan better was just some form of compensation for misunderstanding all the years.

Drawbacks/Not-so-believable elements:
1. General Ma Yuen Zi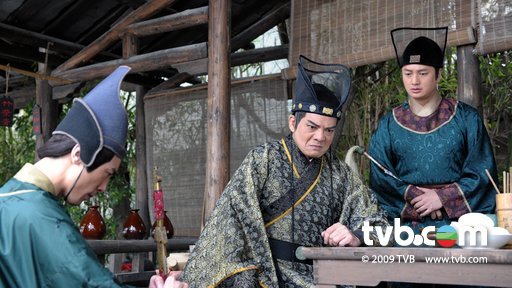 – I don't know about you, but I find his acting a little over exaggerated. It is okay to act fierce but not constantly on your loudest voice or biggest eyes! It gets annoying after a while, although I know the actor had to put in a lot of effort, but again, a little is okay, but when it continues for 30+ episodes, not enjoyable.

2. Lau Sam Ho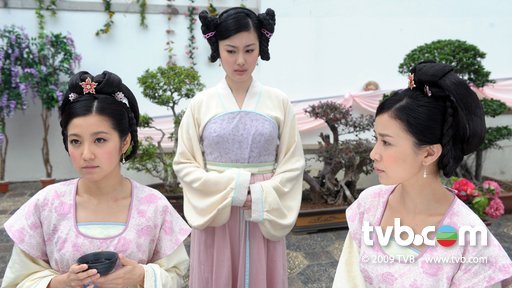 – This was one of the most talked about character and I read how most viewers commented on how unrealistic this character as she is just too perfect. I have to agree, as it is really hard to believe that someone could be so nice to everyone and is never angry. She is just too ideal to be surviving in a real world, lest in the ancient palace full of schemes.

Overall, do watch the drama for the acting and the settings, it was really magnificent and I was surprised that the whole drama was filmed on set and some parks in HK and it was not in the famous Imperial Palace.
It is definitely a spin off to their famous Korean predecessor; Jewel In the Palace; but this focuses more on the 'Schemes in the palace' hence the name 宮心計 =)

(Photos from TVB.com - official site)