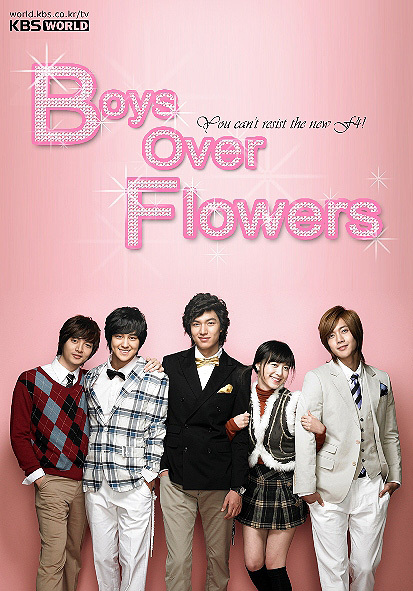 No. of episodes: 25
Main Cast:

Koo Hye Sun - Kim Jan Di
Lee Min Ho - Gu Jun Pyo
Kim Hyun Joong - Yoon Ji Hoo
Kim Bum - So Yi Jeong
Kim Joon - Song Woo Bin
Supporting Cast:
Other Ladies

Kim So Eun - Chu Ga Eul
Han Chae Young - Min Seo Hyun
Lee Min Jeong - Ha Chae Kyoung
Lee Si Young - Oh Min Ji
Park Soo Jin - Cha Eun Jae
Kim Min Ji - Jang Yu Mi
Jan Di's Family

Ahn Suk Hwan - Kim Il Bong
Im Ye Jin - Na Gong Joo
Park Ji Bin - Kim Jang San
Gu Family

Lee Hye Yeong - Kang Hee Soo/President Kang/Mrs. Gu
Kim Hyun Joo - Gu Jun Hee
Jung Ho Bin - Jung Sang Ruk/ Chief Secretary of President Kang
Yoon Family

Lee Jung Gil - Yoon Seok Young/Ex-president of Korea
So Family

Im Joo Hwan - So Il Hyun
School:

Gook Ji Yun - Choi Jin Hee/Ginger
Jang Ja Yun - Park Sun Ja/Sunny
Min Young Won - Lee Mi Sook/Miranda
Jung Ui Chul - Lee Min Ha (suicidal student)/Min Jae Ha (model Haje)
Synopsis/Storyline:
This is the third adaptation of the famous and best-selling Japanese manga; Hana Yori Dango by Yoko Kamio following the the Japanese version of Hana Yori Dango/Boys Over Flowers, and the Taiwanese version of Meteor Garden.
Following the suit of the success of the other two adaptations, the Korean version here in the form of Boys Over Flowers was just as popular and a huge hit in Asia and even in western countries.
Since it is an adaptation, the base of the story is similar whereby the leading character lies in the strong and determined yet plain-looking girl who struck back at the four most influential boys; who called themselves Flower 4/F4.

She gained the disapproval from other fearful students, but on the contrary, she won the heart of the leader of F4; who admired her for her courage and character.
In this version, the leading girl is Kim Jan Di(Koo Hye Sun) and her family runs a laundry shop.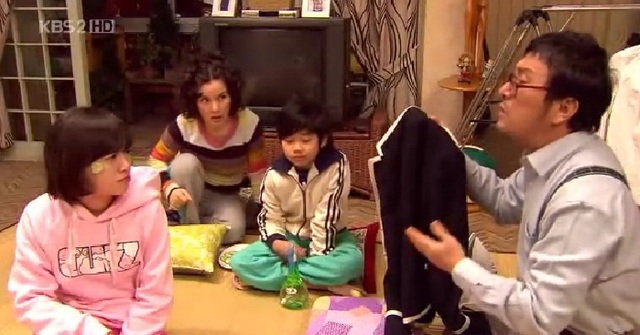 Jan Di has a younger brother; Jang San who is intelligent and witty.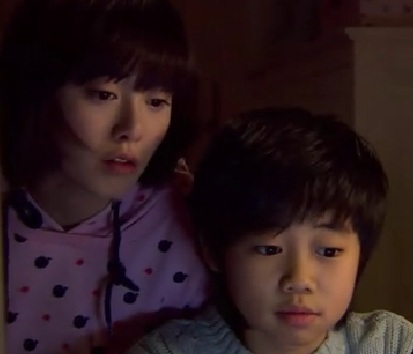 By chance, she entered the prominent and prestigious school meant for the rich and famous and was disgusted with the arrogant behaviour displayed by most of the students there.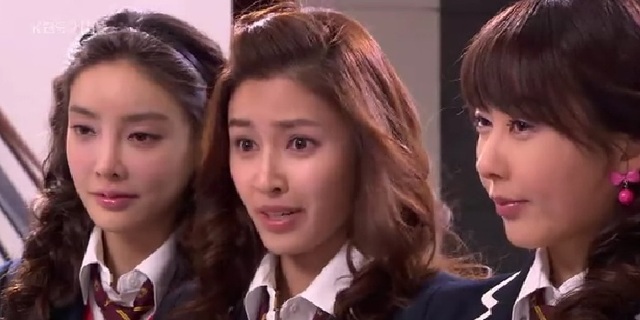 She was looked down by the rich brats in the school, which caused her to maintain a low profile to avoid trouble especially when she was informed that the F4 is a bunch of the four most influential boys in the school who will make one's life a living hell if they were offended.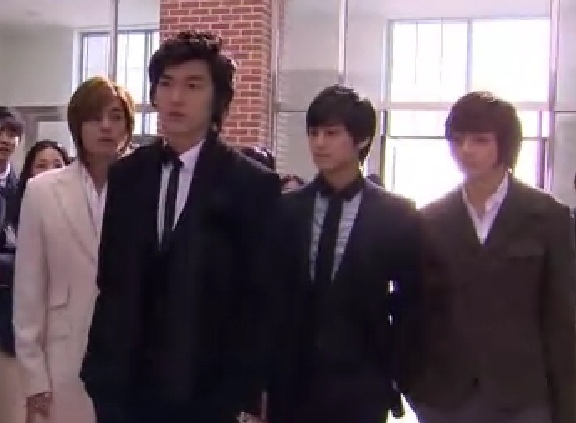 Unfortunately, Jan Di's character cannot be hidden for too long and she finally stood up to F4 when her one and only best friend in the school, Oh Min Ji (Lee Si Young) accidentally offended the F4 and she was victimized.
Jan Di struck back at the F4's bullies and terrorizing and gained the attention of Gu Jun Pyo (Lee Min Ho), the leader of the notorious F4. She was surprised to see that the boy she admired from his quiet and kind personality whom she found playing violin in the woods; Yoon Ji Hoo (Kim Hyun Joong) was also part of F4.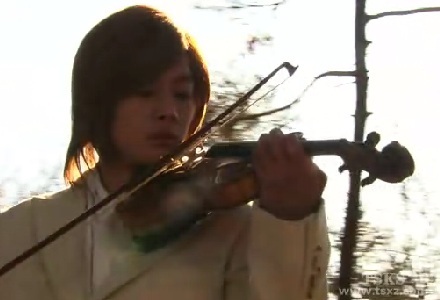 Gu Jun Pyo was fascinated by Jan Di's strong character, and tried to win her heart by offering her to be his girlfriend after kidnapping her and giving her a total makeover at his home. However, Jan Di was disgusted with his behavior and turned him down immediately.
Gu Jun Pyo soon began his mission to court Jan Di, as he was truly mesmerized by her chracter. Jan Di was uncomfortable with the attention and fear shown towards her by the students in the school and tried to distant herself from the gang.
Gu Jun Pyo continued to win her heart through many ways while Jan Di was actually interested in the quiet and kinder Yoon Ji Hoo.
Yoon Ji Hoo, on the other hand, harbours deep feelings for her childhood and first love, Min Seo Hyun (Han Chae Young) who was a famous international model.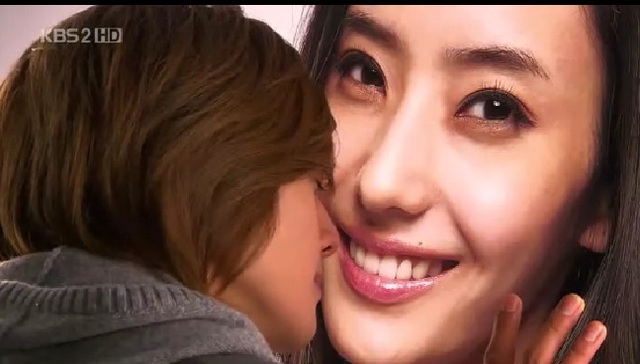 She returned from overseas and Jan Di was jealous of Ji Hoo's attention on her.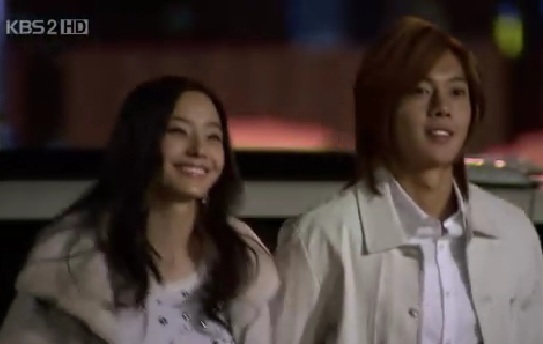 Seo Hyun was kind to Jan Di, and helped her when she was bullied by the three jealous girls in the school.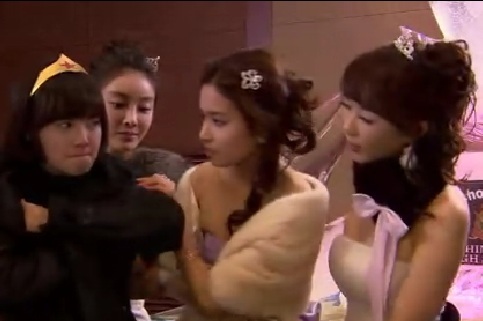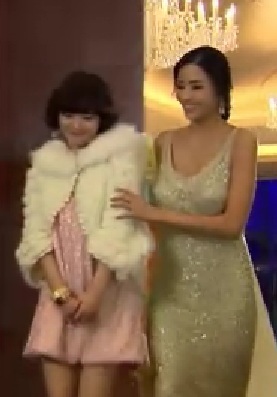 She invited Jan Di to her birthday party where she announced her decision to leave the modelling world and to further her studies in law.
Ji Hoo was devastated when Seo Hyun left, but with the encouragement of Jan Di, he followed suit and flew after Seo Hyun.
Gu Jun Pyo then spent time with Jan Di, and even tried to get her to go on a vacation with him and the other F3.
At this time, Yoon Ji Hoo reappeared, but he seemed to have transformed into a totally different person and seemed to be particularly flirty with the girls they brought along with them on the trip.
Jan Di and Ji Hoo met at night, where she tried to console Ji Hoo who was upset over Seo Hyun's decision, and when Gu Jun Pyo found out, he was furious and broke up with Jan Di.
Jan Di and Ji Hoo then was isolated by the rest of the school as they were blamed for betraying Gu Jun Pyo.
Jan Di then was brought home by Gu Jun Hee (Kim Hyun Joo); the elder sister of Gu Jun Pyo who came back to Korea to teach her brother a lesson. She made Jun Pyo and Ji Hoo face each other in a series of competitions to decide the winner and to determine the fates of both Jan Di and Ji Hoo whom Jun Pyo wanted to expel out of school and F4.
Jun Pyo, blinded by his jealousy for Jan Di and Ji Hoo, gave up and allowed Ji Hoo to win the competition. However, Ji Hoo already tested Jan Di's true feelings and he did everything to prove it to Jun Pyo.
The romance between Jun Pyo and Jan Di was not an easy one, as they faced various challenges from Jun Pyo's mother and Jun Pyo's enemies.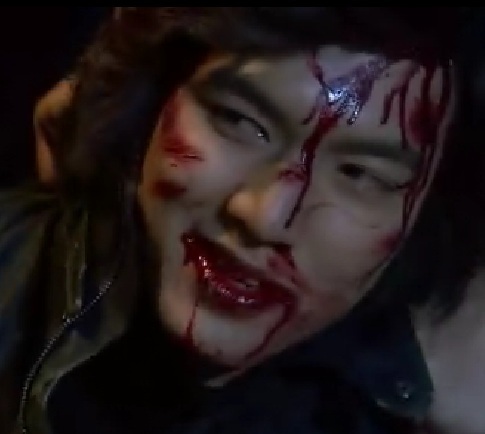 In one event, Jun Pyo was badly beaten up by a guy who wanted to avenge his brother's death caused by F4 in the beginning of the series and Jan Di was injured when she tried to shield Jun Pyo from the chair flung at him.
When their romance is on a more stable path, Jun Pyo's father fell ill; causing Jun Pyo to mature as a grown man and take over the family's business.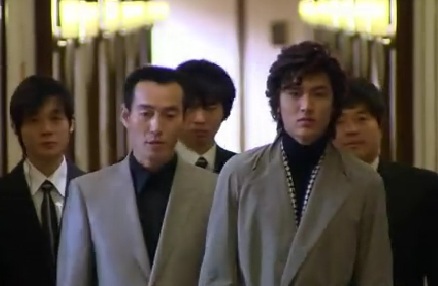 He went to Macau, and promised his mother that he will only concentrate on the business and nothing else, to ensure that his mother will not cause trouble to Jan Di in his absence.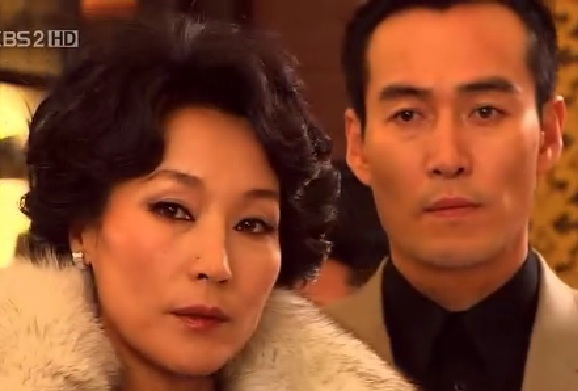 Jan Di missed him dearly, and after not receiving any response during the correspondence, she decided to fly to Macau to visit Jun Pyo.
Jun Pyo, however, refused to meet her and kept putting her off by using the excuse that he was busy with work.
When the remaining F3 arrived in Macau, they managed to sneak in to visit Jun Pyo and demanded an explanation on Jun Pyo's refusal to meet Jan Di.
They were furious with Jun Pyo's cold attitude and his obstinacy that he wanted nothing to do with Jan Di anymore and that he had changed.
Ji Hoo then arranged a meeting between Jan Di and she was heartbroken when Jun Pyo told her about his decision.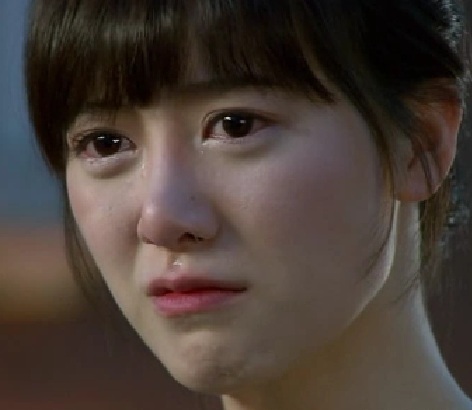 The other F4 members then spent time to console her; especially Ji Hoo who tried to cheer her up.
Jun Pyo was jealous when he found out through the private investigator he hired to track Jan Di's daily activities.
Jun Pyo, was in fact still in love with Jan Di, but he had to give up due to his responsibilities and he was deeply distressed as he missed Jan Di very much.
When Jun Pyo finally returned to Korea, he was angered when he found out that his mother arranged for a party and invited Jan Di and his friends. She tried to humiliate the poor Jan Di by inviting her to play the piano and then announced Jun Pyo's engagement to a lady; Ha Chae Kyoung (Lee Min Jeong) who was the daughter of a CEO of a company which Jun Pyo's mother is interested in.
Jun Pyo tried to run away with Jan Di, but he took Chae Kyoung's hand by mistake.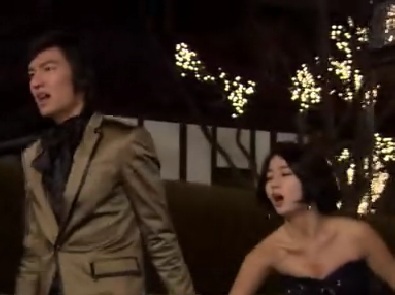 The duo started off on the wrong sides of each other; but Chae Kyoung fell in love with him and tried to court Jun Pyo.
Jan Di was upset but was consoled by Ji Hoo, and the duo reluctantly joined Jun Pyo and Chae Kyoung on a trip where Jan Di almost drowned and Chae Kyoung was upset to learn that Jun Pyo and Jan Di were in love with each other.
Jan Di, then decided to leave and visit her parents in the fishing village, and Jun Pyo and Ji Hoo both went after her.
Jun Pyo, was unfortunately hit by a car and ended up in a coma in the hospital.
When Jun Pyo finally wakes, he had lost his memory of Jan Di, despite remembering everyone else. He was also misled by another girl in the hospital who pretended to be his girlfriend.
After they were discharged from the hospital, the girl continued to mislead Jun Pyo and they planned to get married. At their engagement party, Jan Di tried one last time to help Jun Pyo remember her by letting herself fall into the pool and Jun Pyo, in a state of urgency, jumped in after her to save her, and it was then that he remembered Jan Di.
When Jan Di graduated, Jun Pyo made a promise to her that he will come back for her after three years when he had established his family business.
The final scene was a happy one; as Jan Di is now a nurse working at missionary camps and Jun Pyo is a successful businessman.
He came to her work site and proposed to her, and was then joined by the rest of the F4.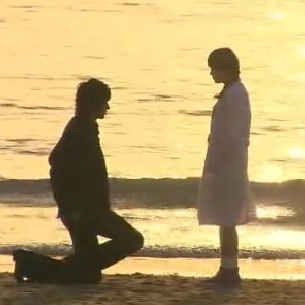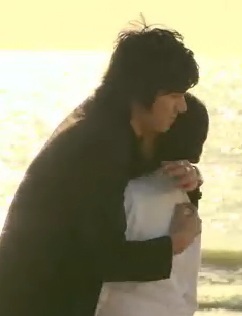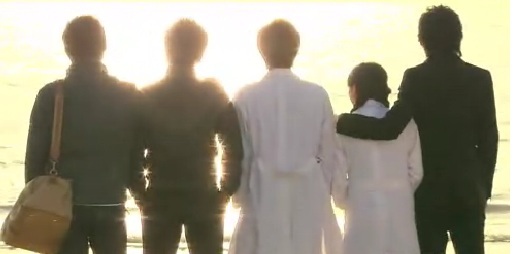 - Happy Ending!~ -
Character/Cast Analysis:
Koo Hye Sun as Kim Jan Di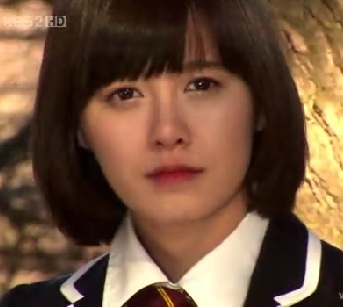 She is supposed to be the headstrong and tough type, and it was definitely against her character to bow down to power and wealth. Well, initially she did hide her courage to strike back against the influence of F4 for fear of getting herself victimized but she stood up when her own friend was bullied. Hmmm, was that really righteous or selfish?
She was infatuated with Yoon Ji Hoo because of his gentle personality, and she thought she was in love with him. She thought she hated Gu Jun Pyo but was slowly touched by his love for her (who wouldn't be anyway) and she did change for him and he for her too. She truly did love him and her love showed in her jealousy and distress when Jun Pyo hurt her again and again. The best scene which showed her feelings was when she rushed to shield Jun Pyo from another strike by his enemy. That was the classic scene in all Hana Yori Dango adaptations!
This character was supposed to be a plain-looking jane and not really pretty and all that, but of all the actresses in the different adaptations, I must say Koo Hye Sun is the prettiest and most adorable version of this obstinate and strong girl. I loved her expressions and could really feel for her when she cries and laughs. It was really a good job done by this young actress!
Lee Min Ho as Gu Jun Pyo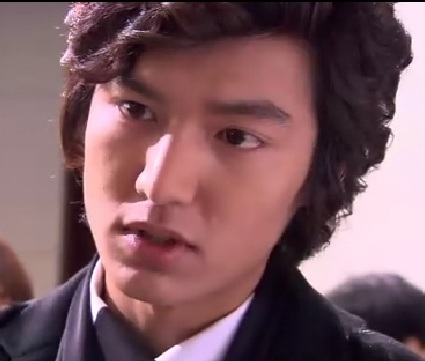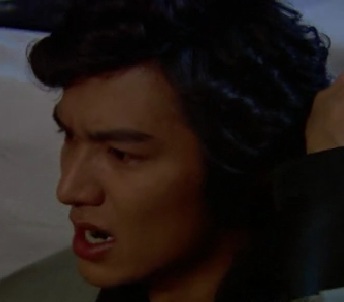 He is the leader of the notorious F4 and is the future heir to a multibillion corporation run by his family. It is no wonder his arrogance and complacency then. His upbringing and family background probably attributed to his chracter; and he always thought that money could solve everything. The transition in his character can be observed as the series progressed as he was becoming less of a bully but more of a compassionate person. He also mature as he was forced to carry the responsibility of the family's business on his shoulders when his father was ill and he had to learn to prioritize between his family and his love for Jan Di. It was really pitiful to see him in such a predicament and really unjust to a young adolescent like him though he could have at least told Jan Di about it rather than hurt her so badly. It is definitely not approved as a gentlemanly behaviour.
Lee Min Ho bears a haunting resemblance to Jerry Yan Cheng Xu; his Taiwan counterpart who played the same character! They looked so alike and even had the same expressions! I felt like I was just watching Jerry in a korean drama!
Looks aside, Lee Min Ho was quite hilarious and natural in his role as well; expressing his pain and joy to reality.
Kim Hyun Joong as Yoon Ji Hoo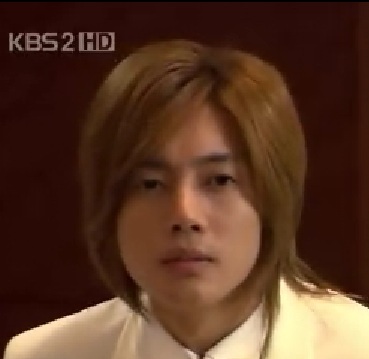 He is probably the most humane in the F4 and he is the more reserved and quiet one compared to the rest. The reason was slowly revealed in the series, as he had lost both his parents at a young age and his grandfather was indirectly the cause of it. He found it hard to cope with the loss, and I guess his overbearing grief caused him to retreat to his own self and break away from the rest of the world. He was led out of his coccoon by Jan Di's strength and he found himself enjoying her company. He was initially only fascinated by her courage to stand up to F4 but he realized that he truly did like her more than his first love, Min Seo Hyun whom I believed was more of an infatuation. By then, Jan Di was already in love with Gu Jun Pyo, and he was the nice guy who was always there for her to protect her and to comfort her.
I have always thought that this character was the most confusing one; as sometimes he makes me feel that he himself does not know what he wants compared to Gu Jun Pyo and the rest of the F4 gang.
Kim Hyun Joong is another actor who bore a striking resemblance to popular fellow Korean actor, Bae Yong Jun!
Somehow I didn't feel that he could portray the character perfectly as his appearance and outlook were not convincing as the reserved type; but rather, a more playboy type. Anyway, he was still not too bad as the guy who could stand up to his best friend for a girl he liked and loved.
Kim Bum as So Yi Jeong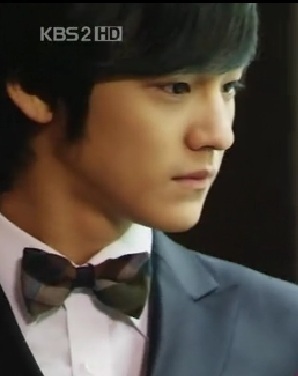 The playboy of F4; he was naturally suave and charming and had his ways with ladies. In this series, his casanova personality actually stemmed from his past romance and also his family background. He fell for Jan Di's best friend, Chu Ga Eul but he pushed her away, convincing her that he is never interested in her type. He was just fooling himself, really as he did really loved her.
He finally realized it anyway, towards the end and he was more fortunate than Ji Hoo that Ga Eul was still waiting for him.
Kim Bum definitely fit the bill to play the romeo of F4 as he had that cute boyish charm with him and he was just so cool in all his scenes that it is impossible not to like him!
Kim Joon as Song Woo Bin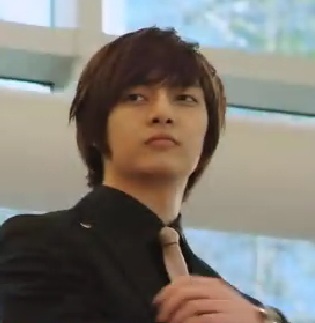 He is the most underrated member of the F4; but he is also another playboy like Yi Jeong. Somehow, in this drama his family was hinted to be associated to the mafia. I felt he was more of a righteous friend rather than a playboy as despite him being in the background most of the time, he does contribute to the strong union of the F4 and it was clearly shown in the scene in Macau when he appeared to save Jan Di from being bullied by the gangsters in the back lane.
Kim Joon is quite dopey to play this role, but I have to admit, that gave him a very cute outlook as the helpful and likeable Woo Bin. He could have had more focus, but well, this is following closely to the adaptation of the comic anyway, so too bad for Kim Joon to take a back seat in this drama.
I planned to just summarize the rest of the characters, but I have to commend the following performances and fellow actors:
Kim So Eun as Chu Ga Eul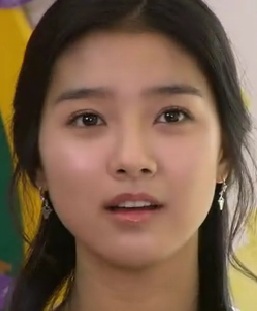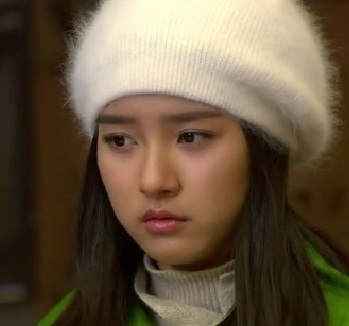 This girl is just unbelievably sweet; and I am not referring to the character but the actress herself! She is just so pretty and her innocent look is just so heart-melting and charming, even for girls!
I loved her so much, and wished there were more scenes of her! She was such a lovely choice compared to Rainie Yang to play this role!
Kim Hyun Joo as Gu Jun Hee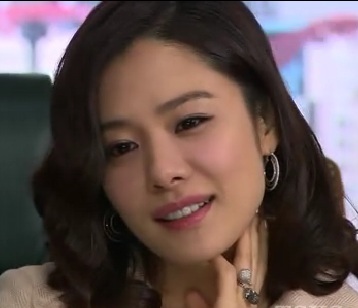 She is the strong sister of Gu Jun Pyo and had been disciplining him in their parents' absence. Despite her tough attitude towards her brother, she truly did care and loved him and was often arguing with their mother over Jun Pyo's freedom in choice. I have seen Kim Hyun Joo in amazing performances in her other dramas, and I must say she did not disappoint in this role although it was a different one compared to her other roles.
Lee Min Jeong as Ha Chae Kyoung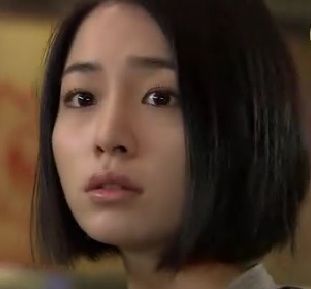 She is the only daughter of a CEO of a company which is of great benefit if in alliance with Jun Pyo's company. She is also a headstrong type, and was against marrying someone whom she does not know and objected to the arrangement. However, she fell for Gu Jun Pyo and started to woo him. She was definitely the type who would not sit and wait for things to happen, but too bad, she was not the partner Jun Pyo had in mind. Maybe, if Jun Pyo had not met Jan Di first, she would win his heart as well due to her character.
Lee Min Jeong was more of a sweet girl rather than a tough girl to play this character who was supposed to be spoilt and yet in desperate need of love and attention but nevertheless, she did play the sadness in her eyes very well when she felt rejected by Jun Pyo.
Han Chae Young as Min Seo Hyun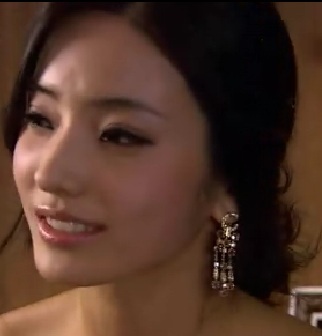 She was the first love of Yoon Ji Hoo, and like the F4, she was born and raised in a rich family where she had to live up to her family's expectations rather than for herself. She was beautiful and seemed perfect to everyone for a girl who had it all; career as a top international model, wealth, and love but she chose to abandon and go for her own path. Compared to all the other female characters, I must say she is the one with the most spunk to be able to say aloud what she truly wants and DO it.
This was a different role for Han Chae Young whom I have always remembered as the jealous sister in Autumn in My Heart but she was quite believable as the gentle and soft-spoken yet determined type here.
Lee Hye Yeong as Kang Hee Soo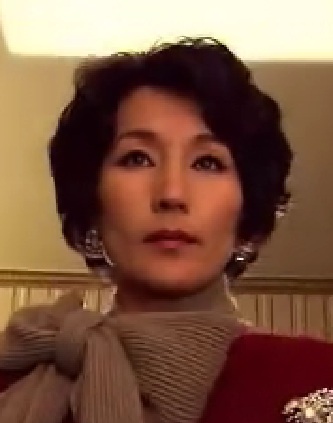 Compared to the Taiwan version, this version of Jun Pyo's mother was more like an evil stepmother who was just plain cold and heartless type. She did everything for the family and company's benefits, or so she thought, and yet, she lacked the most important characteristic of a mother; to be caring and compassionate towards her own children. She is successful as a world renowned businesswoman but as a mother, she failed miserably.
Lee Hye Yeong just had that charisma to play this character perfectly, even making her hated throughout the series though I felt that the character was made to be too cold-blooded and could have used some motherly factors as well, since they were her own children after all.
Favorite Scenes:
1. All Scenes of F4 together; hilarious as ever!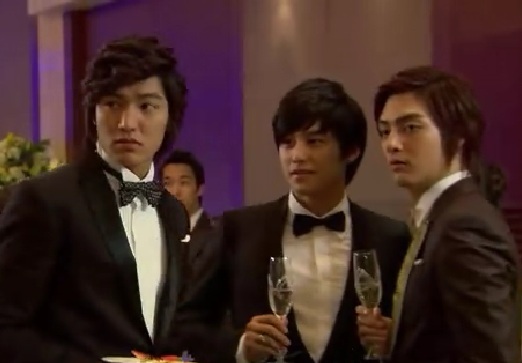 2. Scenes of Jan Di and Gu Jun Pyo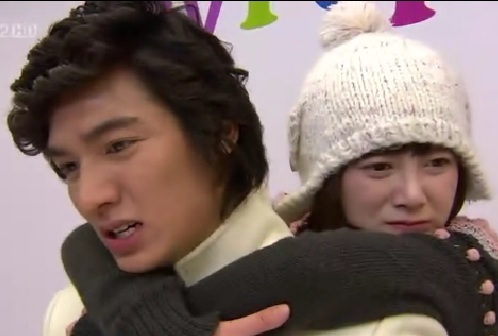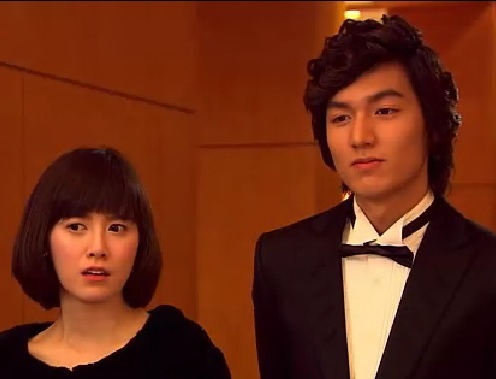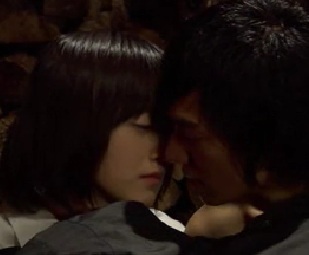 3. Scenes of Yi Jeong and Ga Eul
4. Scenes of Ga Eul and Jan Di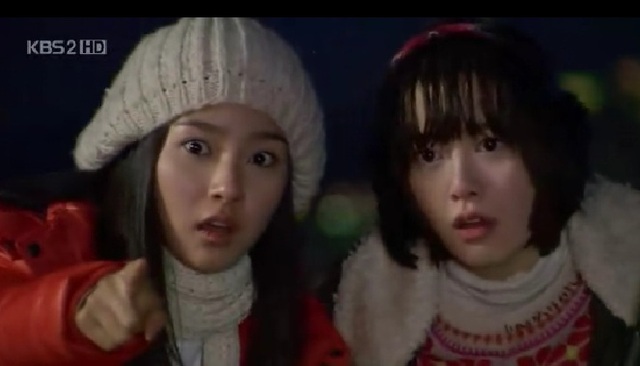 5. Ga Eul's facial expressions and any scene of her sweet face :)
6. Scenes of Chae Kyoung
7. When Ji Hoo just took Jun Pyo's cookies and ate it, in spite of Jun Pyo's excitement!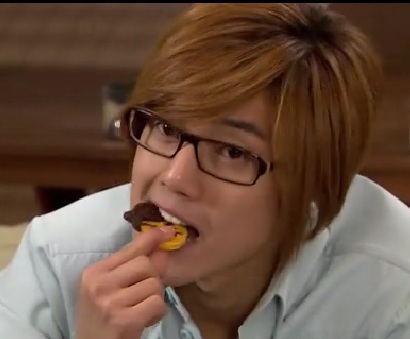 8. F4's support for Jan Di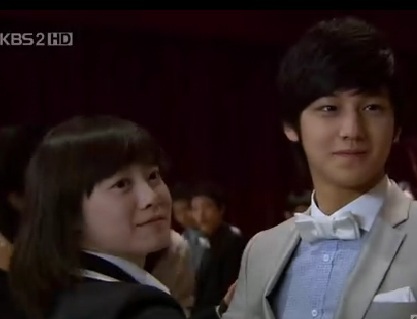 9. Jun Hee's appearance and how she raced with her brother and then just hit him right in the middle of the road!
Interesting Bits in this version
1. Jan Di had a younger brother; whereas Shan Cai in Meteor Garden is the only daughter.
2. F4 continued to university whereas Meteor Garden only focused on high school.
3. Gu Jun Pyo was even depicted to have taken over the family business, but there was no mention about his education at that time? Did he drop out of university or what?
4. So Yi Jeong and Chu Ga Eul's relationship was more developed; whereby Yi Jeong and Ga Eul got together in the end.
5. Yoon Ji Hoo's parents both died in this adaptation and his grandfather caused it? His grandfather was even the ex-president of Korea but he became a doctor. Somehow, it was just a little weird.
6. So Yi Jeong had a complicated family background and even had a first love.
7. There were more development into the stories of the lives of the F4; besides Song Woo Bin.
8. The games for the competition between Jun Pyo and Ji Hoo were more challenging and exciting here!
My Review:
This drama adaptation followed most of the major parts of the story; although their arrangement/sequence of the events in the story differed from the Taiwan's Meteor Garden.
I noticed that they combined Part 1 and Part 2; and just finished the story with Jun Pyo's recovery from amnesia and proposing to Jan Di.
I must say I prefer this version of the adaptation compared to the Taiwanese Meteor Garden as the scenes were more interesting and there was rarely dull moments. Furthermore, they kept the amnesia scenes short and focused on all the important and more anticipated scenes of Jun Pyo and Jan Di being together.
I loved the OST, and it is no wonder they were such a hit in so many different countries!
I'd love to watch this again and again, and I recommend this to anyone who had not watch it yet even though you may have watched Hana Yori Dango and Meteor Garden. Trust me, it IS worth the time!~
Interesting bits about this Korean version, the actors and actresses are all so good-looking and charming that it's impossible not to fall in love with the drama! :)
Since there are so many adaptations of the famous manga, I wonder whether the Westerners or even Hong Kong TVB will follow suit and create their own version of the adaptation? :)