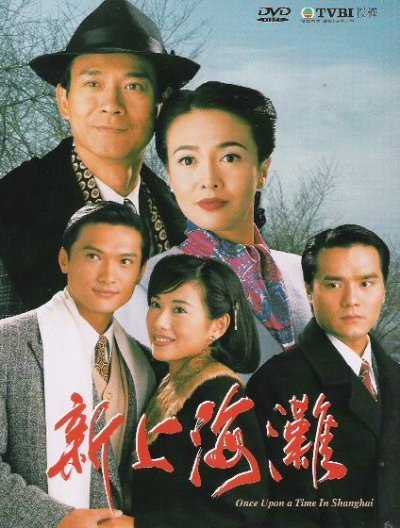 No. of episodes: 40

Cast:
Sunny Chan Kam Hung - Hui Man Keung
Gordon Lam Ka Dong - Ting Lik
Nadia Chan Chung Ling - Fung Cheng Cheng
Adam Cheng Siu Chow - Yu Chan Hoi
Poon Chi Mun - Fung Keng Yew
Patrick Tham Yew Mun - Chan Hon Nam
Shirley Cheung Yuk Shan - Wong Yuet Kei
Law Kar Ying - Henry
Lee Kar Seng - Lok Tin Yau
Carol Cheng - So Chat Hau/ Chat Koo Leong
Maggie Cheung Ho Yee - Khoo Ching Wah
Amanda Kwok Po Wai - Lui Hei
David Lui Fong - Cheung Kwai
Bowie Lam Po Yee - Tse Tong
Noel Leung Siu Bing - Kong Chi Kwan
Florence Kwok Siu Wai - Fong Yim Wun

Special Appearances/Cameo:
Eric Tsang Chi Wai - So Ng
Gallen Lo Kar Leung - Kok Sei Wai

Synopsis/Storyline:
Set against the turbulent backdrop of Shanghai in the 1920s period and boasting of an amazingly star-studded cast to once again bring the story of the famed drama The Bund to life.

This remake of the 1980's classic was successful in bringing the notoriously charming characters of our hero, Hui Man Keung, then played by Chow Yun Fatt to life and once again, set our hearts beating with the rapid development in the storyline as the drama progresses.

Sunny Chan plays Hui Man Keung in this remake; and he seemed to be the perfect choice as he bear a resemblance to the suave big brother and continued to mimic his signature style of Hui Man Keung to perfection.
Hui Man Keung was a virtuous and righteous student who started out in Shanghai, but eventually involving himself in the high profile triad society in the tumultous era.

He and his best friend, Ting Lik (originally played by Ray Lui Leong Wai, and in this remake, played by Gordon Lam) then ventured to establish their own careers amidst their struggle to survive in this turbulent period.

Then comes the high profile gambler in Shanghai, Yu Chan Hoi(Adam Cheng) who was probably one of the more virtuous man living in that period. He took over the largest and notable casino in Shanghai from his mentor who was murdered by another mafia leader, Fung Keng Yew (Poon Chi Mun) in an event of conspiracy to protect his own position.
Hoi swore revenge for his mentor, and resided in Shanghai, handling the casino and at the same time, protecting his mentor's only son, Lok Tin Yau (Lee Kar Seng) who was a good-for-nothing but overly ambitious young man who created trouble everywhere he went.

Yau set his eyes on a dancer in his own casino's theatre; Kong Chi Kuan (Noel Leung) and wanted to woo her, but Chi Kuan only had her eyes for Hui Man Keung who had rescued her from danger multiple times.
Chi Kuan was already married, however, when she was younger, her family married her off to another family to be a wife to a young boy whom she had to care for like her son.
Yau offered to bring her 'husband' fishing, but he actually intended to kill him, and he drowned the poor boy. The whole incident was witnessed by Ng (Eric Tsang), a compulsive gambler and he used it to his advantage to gain benefits from Yau whenever he gambled in his casino.
It came to a point when Yau was infuriated with Ng's constant demands, and he assassinated him on one night when he was supposed to hand over a large sum of money to Ng.
Ng's death angered his sister, So Chat Hau (Carol Cheng) and their workers at the pier (they run a logistics/shipping company) and Chat Hau vowed revenge.
Chat Hau found a gold pen beside her brother's body and concluded it was Yu Chan Hoi's doing. She confronted Hoi who promised her an answer within three days.

Yau blamed it on his follower; Kam, whom he paid to disappear from Shanghai for the time being. Chat Hau was unhappy when Hoi could not produce the murderer, but she was appeased that the truth was finally revealed.

However, Hoi soon found out that it was Yau's doings, but due to his promise to his mentor, Hoi let him go when Yau promised to repent.
Yau then found fault with Chat Hau and even burnt her company down, leaving Chat Hau and her workers in a rut.
Hoi then hired Chat Hau in the casino, much to Yau's chagrin, and he continuously created trouble to get Chat Hau out of job in the casino. Hoi prevented him from doing so by protecting Chat Hau.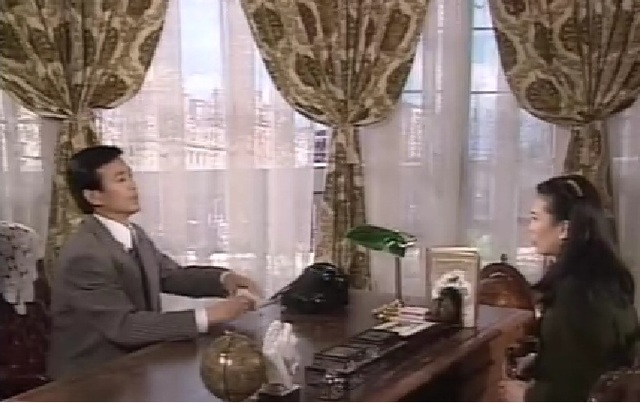 Chat Hau's fiance, Kok Sei Wai (Gallen Lo) then returned from overseas, and he was supposed to marry Chat Hau. However, Chat Hau soon realized that Wai was also a gambler and even caused her company to be burnt down. Realizing how heartless her man was in person, she severed all ties with him. During this time, her longtime friend, Tse Kong (Bowie Lam) who was secretly in love with her all the while, took care of her, but she rejected him.

Chat Hau slowly fell in love with Hoi, but Hoi was actually in love with his first love, Khoo Ching Wah (Maggie Cheung) who was now the companion of his rival, Fung Keng Yew.
Ching Wah bore a deep hatred for Hoi, who disappointed her many years ago when he failed to show up on the day they were supposed to elope. Ching Wah refused to forgive him. Unknown to her, it was not that Hoi did not want to elope, but he was actually kidnapped by her father and was almost beaten up to death. Her father objected to their relationship as Hoi was just a trishaw puller at that time.
Ching Wah turned Hoi down and continued to make him jealous by acting loving towards Fung Keng Yew.

Hoi then promised to give up everything he had and elope with Ching Wah again to start a new life. They promised to meet up at the train station, and Ching Wah turned up but Hoi, due to a last minute emergency to rescue Chat Hau was almost murdered by Yau, failed to appear at the station once again.
Ching Wah, was furious and decided to marry Fung Keng Yew and even hinted that Hoi was better off dead.

Fung Keng Yew took her idea, as he wanted Hoi to disappear from Shanghai and got rid of Hoi by planting a bomb inside his car. Henry (Law Kar Ying), Hoi's trusted assistant managed to trace one of the servants who was sent to beat Hoi years ago, and Ching Wah finally learnt of the truth. She regretted her actions and rushed to the scene, only to see for herself Hoi's car exploding into flames.

Hoi was then believed to be dead, and Hui Man Keung was furious when he found out that it was his best friend, Ting Lik who planted the bomb in Hoi's car.
Man received the same order from Fung who wanted to kill Hoi, but he told Fung that he could convince Hoi to leave Shanghai voluntarily. Fung appeared to agree with Man but he summoned Lik after Man left and ordered Lik to kill Hoi.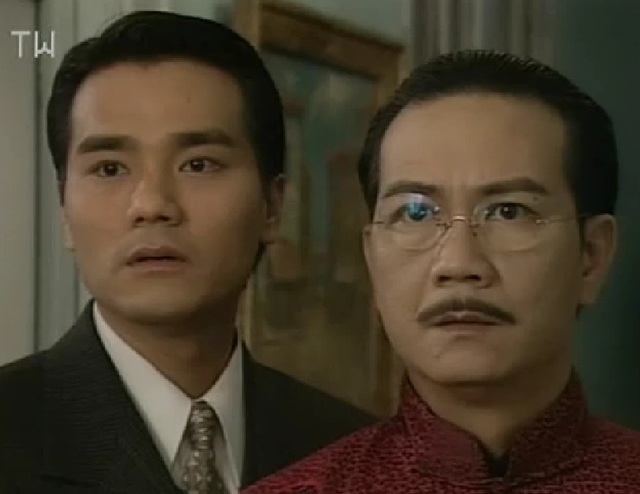 Man was upset with Lik and Fung's plans and at the same time, he was in a dilemma as he had fallen in love with Fung Cheng Cheng (Nadia Chan), Fung Keng Yew's only daughter.
Cheng Cheng was persistent and constantly tried to win his attention but Man was being cold and aloof towards her.

Cheng Cheng's best friend, Wong Yuet Kei (Shirley Cheung), on the other hand was jealous of Chan Hon Nam (Patrick Tham), their classmate who had been admiring Cheng Cheng since university days as she had fallen for him and she reminded Man to accept Cheng Cheng's love.
Man continued to hurt Cheng Cheng, but finally realized his love for her when a false alarm of a bomb in Fung's car caused him to worry for Cheng Cheng's safety and they finally ended up together.

Man then proposed to Cheng Cheng who agreed to marry him, and in the period leading to their wedding, Man was assigned to work out a business deal with Japanese on behalf of Fung.
Hoi, who did not die, came back to Shanghai to run the casino and learns of the Japanese conspiracy in Shanghai.
Hoi found out about the identity of the Japanese and warned Man that he could be betraying his own country if he were to proceed with the deal.
Man then changed his mind at the last minute, and foiled the business deal, creating havoc when the Japanese spy was killed and he had to run into refuge.

Man then escaped to Hong Kong, where he met up with Chi Kuan whom he sought refuge with. They fell in love, and Man married her.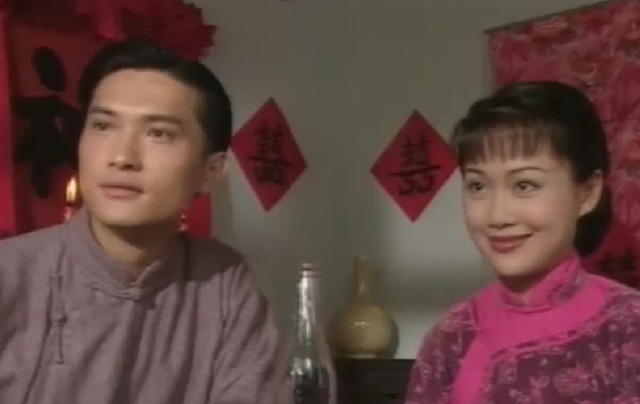 Man faked his death to prevent Fung Keng Yew from searching for him.
Lik pursued Cheng Cheng, who rejected him and Lik, frustrated, revealed to Cheng Cheng about Man's death, but Cheng Cheng did not believe him.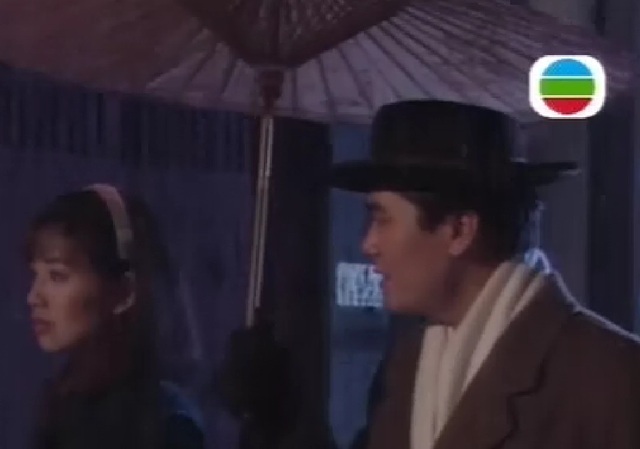 Cheng Cheng and Hon Nam then travelled to Hong Kong to search for Man and Cheng Cheng was devastated to learn of Man and Chi Kuan's marriage.
Cheng Cheng then returned to Hong Kong, and Lik continued to woo her.

When Fung learns of Man's existence and his fake death, he decided to make use of Yau's hatred for Man (Yau blamed Man for the death of his lover, who was the Japanese spy) to kill Man.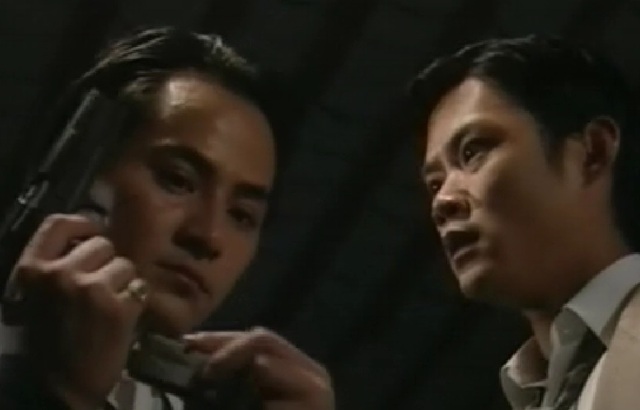 However, Yau killed the pregnant Chi Kuan along with her brother and grandfather while waiting for Man to return from work.
When Man arrived at the scene, he chased after one of the assassins who told him with his dying breath that it was Fung Keng Yew's doing.

Man swore revenge for his family, and returned to Hong Kong to join forces with Yu Chan Hoi.
Hoi was bitter towards Fung after the death of his beloved woman, Khoo Ching Wah, who was murdered by Fung after she tried to escape to rid Hoi of a murder charge (she was the murderer).
Man and Hoi then joined forces to fight against Fung Keng Yew and to plot his downfall in Shanghai.



Character Analysis:
Sunny Chan Kam Hung as Hui Man Keung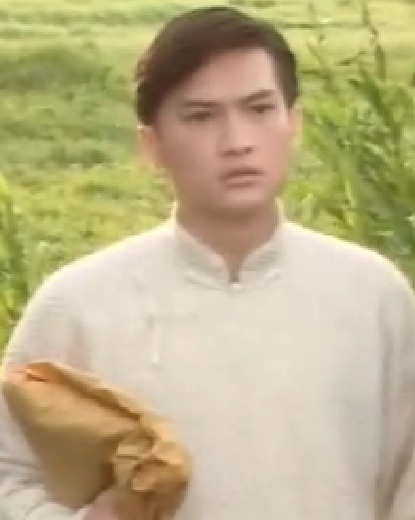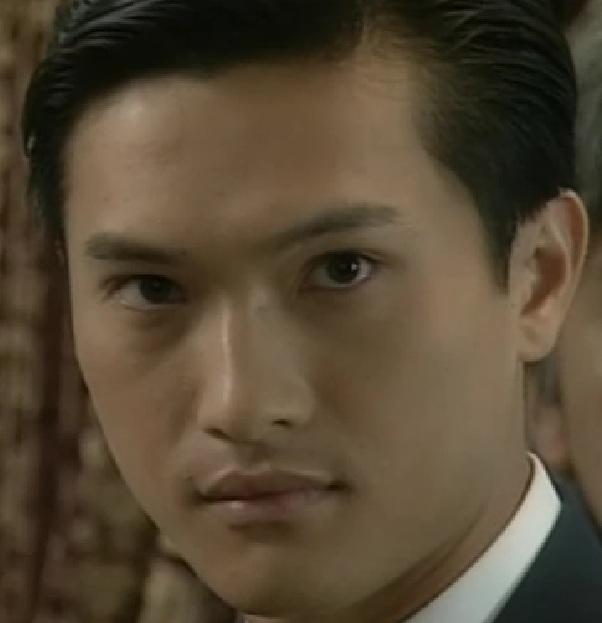 He is the main character and probably one of the protagonists in the story.
He started off as a poor but strong-willed student, and his capabilities led him to become one of the most notable figures in the Shanghai triad society.
I feel this character can confusing sometimes, as he could be righteous and being practical at one point, and then he could be so cold-blooded as to kill people for business and even acting cold towards the girl he loved.
I feel he himself is confused as well, as he is not sure what he wants sometimes.
He wanted to do things right, but yet he ended up working for the triad society and yet he battled with his conscience all the time. (I mean, is he okay?)
Then he fell in love with Cheng Cheng, and he pushed her away, blaming her status as Fung Keng Yew's daughter and as he despised Fung, he did not want to associate himself with him at all. Well, did he ever ask Cheng Cheng what she wanted?
He could be so cold-blooded towards a soft-hearted and sweet girl like her, it's despicable to me too!
When he finally accepted her, he vowed not to worry about anything else except the love of his life, and yet he broke her heart again when he betrayed her father and ran away. He did not even contact her; well, he tried but he chickened out at the last minute for fear of being found by Fung. What I could not get was, how could a righteous man like him who was supposed to be a true gentleman could say that he loved Cheng Cheng and yet could marry Chi Kuan during that short period when he was in refuge in Hong Kong? Like hello, is he clear whether he truly loved Chi Kuan or was he just indebted to her? Does he even understand love?
I find his character truly disappointing, and I don't think he deserved a great girl like Cheng Cheng at all. He even had the cheek to object to Cheng Cheng and Lik's wedding, c'mon, he hurt her again and again, and he had already backed on his own promise by marrying someone else, and he still wanted to keep her to himself?
Rather selfish, I must say, and all in all, a very confusing character.
Did he deserve to die? Well, nobody deserves to die, and it's funny how he was killed when he finally has made a decision to leave the triad world; a firm decision at last which was never realized.
Sunny Chan was rather stiff in his character, but he does resemble the big brother Chow Yun Fatt and he acted rather cool most of the time which was rather charming in the drama to play Hui Man Keung to reality.

Gordon Lam Ka Dong as Ting Lik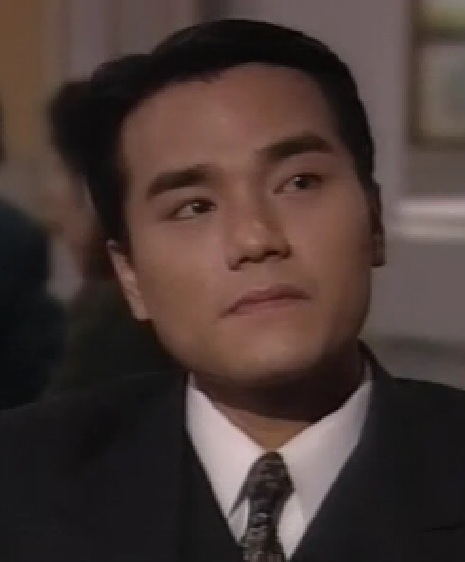 He is the best friend and partner in crime of Hui Man Keung, and is the second leading character in the story. However, compared to Hui Man Keung, I must say that Lik is a more believable and realistic character.
Lik could do things with more certainty and not worrying about this and that. When he kills, he kills cold-heartedly and not without hesitation. It is the same way with the way he works and loving others.
When he fell in love with the first girl who was the mistress of another triad boss, he truly protected her. Then he fell for Cheng Cheng, and he pursued her relentlessly when he learnt that Man had died in Hong Kong. Actually, I think he had already fallen for Cheng Cheng long ago, but he was afraid to make his move as Man was his best friend. With Man out of the way, Lik made his feelings clear and dared to profess his love to Cheng Cheng and did not even give up.
I liked his character which was rather manly as he did everything without regrets.
Despite his ruthless ways, he was a commendable character but I did despise the way he treated Cheng Cheng after he married her which was rather despicable too!
Gordon may not bear resemblance to Ray Lui in the character of Ting Lik, but Gordon truly was meant for this character, a guy who can be ruthless and yet can be loving and silly when he was in love with the girl he admired.

Adam Cheng as Yu Chan Hoi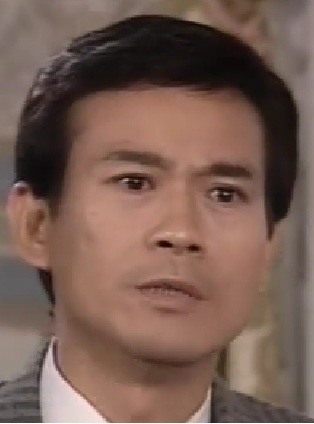 He is the God of Gambler in Shanghai, and he owed it to his mentor and saviour who taught him all the skills of victorious gambling. When his mentor died as a result of murder conspired by Fung Keng Yew, he vowed revenge upon Fung and stayed back in Shanghai to take care of his mentor's casino and his mentor's son, Lok Tin Yau. He handled the casino very well, establishing it as the leading casino in Shanghai, and posing a threat to Fung Keng Yew. He is a righteous man and he did a lot of things to help Yau, even though he knew that Yau was pretty much a scumbag. However, this character is also another confusing one as he could be really determined and righteous at work but when it comes to love, he failed miserably.
He loved his boss's daughter, Khoo Ching Wah, but he was misunderstood by her for years for failing to turn up at the train station to elope back then and yet he never succeeded in explaining the truth to her. He was rather weak when it came to dealing with Wah, maybe out of his own guilt towards her and he was hurt by her words and actions again and again that you felt pity for him but then you wonder again, isn't this guy supposed to be the most influential man in Shanghai?
Like Hui Man Keung, he was less determined when it comes to making important decisions compared to his accomplices and friends.
I find Adam rather inconsistent in his acting as Yu Chan Hoi, as he could appear rather stiff or wearing the same expression most of the time.

Law Kar Ying as Henry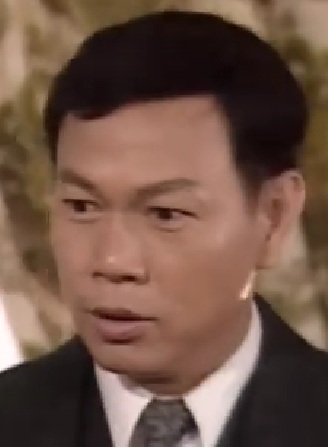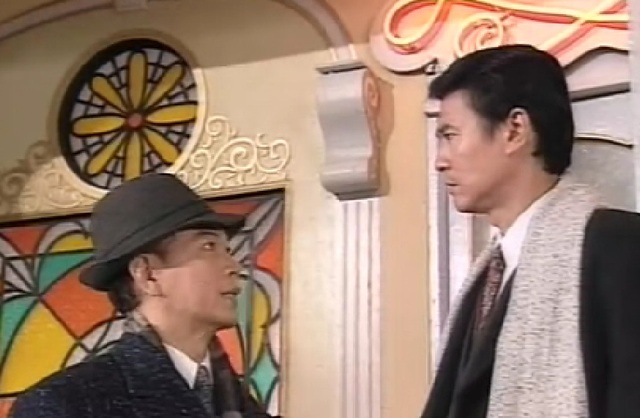 Without a doubt, this is the best friend and trusted assistant of Yu Chan Hoi mentioned above and the one who could make decisions firmly. Despite coming from a wealthy background and being a young master at home, Henry decided to follow Hoi as his follower and remained loyal to him at all times. He was a rather comical character who could be silly at times, but yet you respect him for his noble deeds when he did everything for Hoi.

Poon Chi Mun as Fung Keng Yew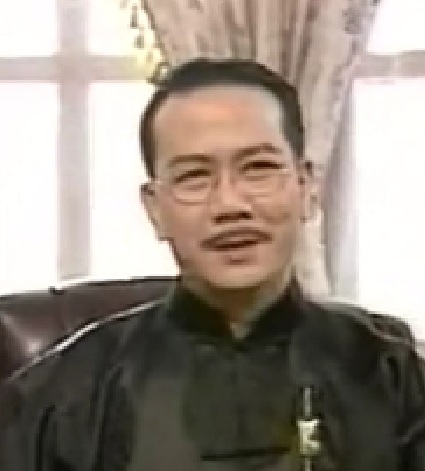 He is the rival of Yu Chan Hoi, striving to be the most influential (or the only) in Shanghai. He got rid of everyone who posed a threat to him in the city, and he was involved in all sorts of activities, even illegal ones without regards to his own conscience in order to stay on the top in the turbulent city. He was despicable throughout the drama, and never hesitate to take any action when needed. He killed and murdered people heartlessly, and the only one he truly cared about besides himself, was his only daughter, Fung Cheng Cheng.
This main antagonist may be hated by everyone but he was there for a reason; for creating all the drama and turmoil in the story.

Lee Kar Seng as Lok Tin Yau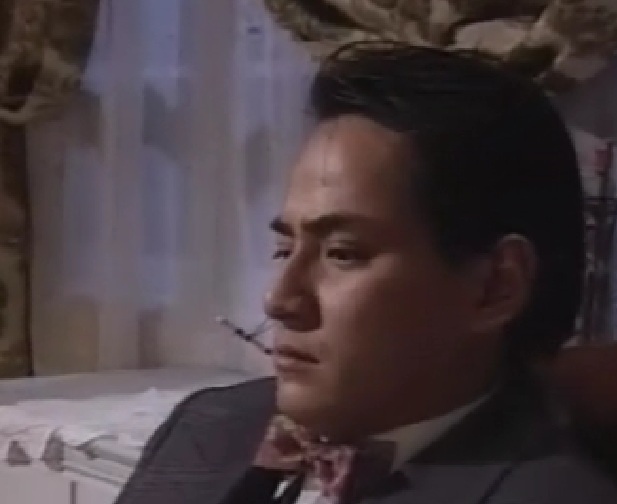 This is a character which is more despicable than Fung Keng Yew, in my opinion. Fung Keng Yew at least had a reason to be the villain, as he wanted to maintain or strengthen his position by getting rid of threats but this guy, he was protected and well taken care of and had nothing to worry about, but he created havoc here and there. He prided himself as being the only son and the sole owner of the largest casino in Shanghai and took things for granted. He is just a plain arrogant and good-for-nothing rat, and it is just annoying to see him appear each time.

Bowie Lam as Tse Kong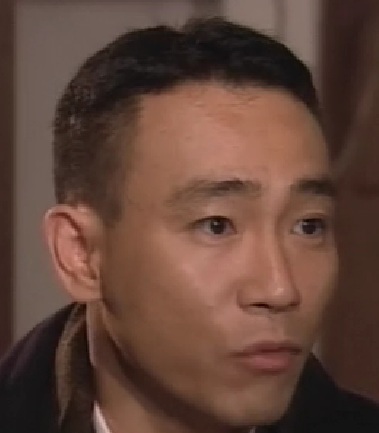 He is a very pitiful character, but I like him for his loyalty and determination. He was the loyal worker who helped Chat Hau and Ng with their family business, and he was secretly in love with Chat Hau for so many years and yet he had to see her move on from her fiance Kok Sei Wai to Yu Chan Hoi. He thought he had the chance to win her heart when Kok Sei Wai was erased from her heart after his despicable act, but he lost once again to Yu Chan Hoi. He then worked for the Japanese, to earn more money to be compatible with Chat Hau. It was really sad to see that he had to face continuous rejection from her despite his efforts.

The ladies:
Nadia Chan Chung Ling as Fung Cheng Cheng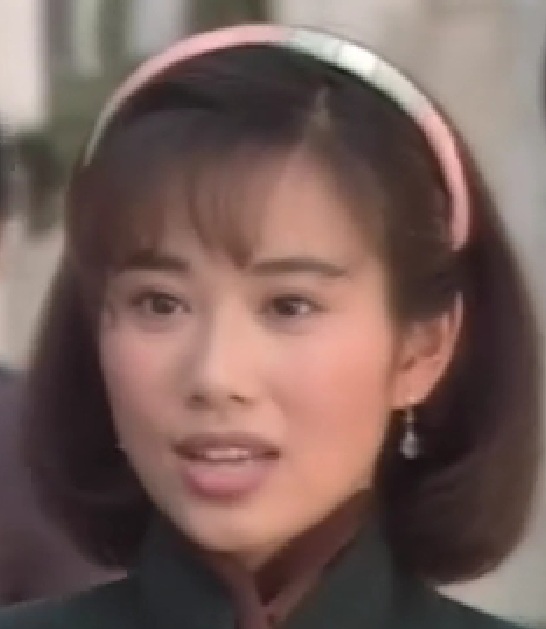 The most beautiful and sweetest girl in the drama, and may I say, the most pitiful character as well. She was loved and admired by most guys in the drama, but yet her heart only yearns for Hui Man Keung who hurts her and pushed her away all the time. She was in a love-hate relationship with him, and her predicament was all because ofher identity as Fung Keng Yew's only daughter.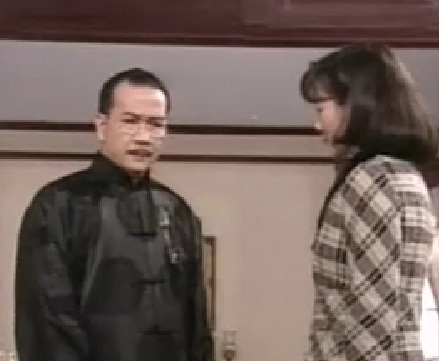 She never did ask for much from him, except his love and undivided attention and yet he could never grant her that. She finally gave up on him when she found out about his marriage to Chi Kuan during his refuge period and his cold behavior towards her when he returned to Shanghai.
She finally accepted Lik who had been persistently courting her, and even married him. However, she was treated with Lik's constant jealousy and suspicions towards her feelings for Man and their marriage did not work out. Cheng Cheng then decided to leave Shanghai after her father's death and to further her studies.
I find her really pitiful as she is just too naive and innocent, and everyone around her, is just lying to her, including her own father and her beloved man. How could one go through a life like that, even with all the riches in the world?
I loved her character, and her costumes and hairstyle, Nadia just looked so pretty and every bit like Fung Cheng Cheng should be, it was just a perfect fit of a character to play!

Carol Cheng as So Chat Hau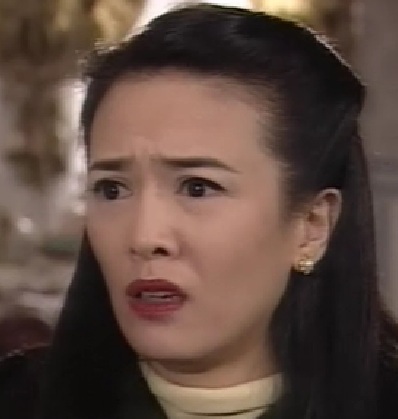 She is also a loyal lover, but she faced misfortunes in both life and love. She had a great family business, but was ruined by the person she had loved and waited for so long. The love of her life lied to her and betrayed her, and she was disappointed. When she finally found a new direction in life, she fell for another man, but only to be turned down and away by him. She did not ask for anything but constantly sacrificed for her man, and yet, she was disappointed.
I liked her, as she was another woman who was true and loyal to her own feelings.

Maggie Cheung as Khoo Ching Wah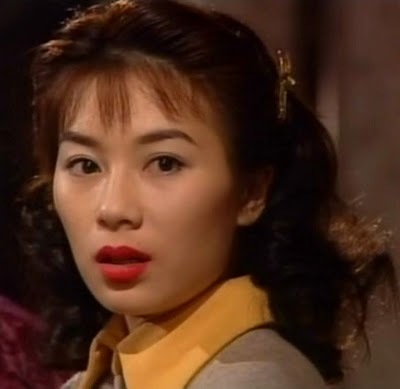 She is the companion of the Shanghai tycoon and triad, and yet her heart only yearns for the man whom she swore to hate for the rest of her life. She may appear to be a confusing character, but she is truly not. She does know what she wants, it is just that she chose not to, giving way to her pride. She did not want to face disappointments in her life, and made the decision to marry Fung, thinking that she would lead a carefree and happier life from then on but that turned out to be the biggest mistake in her life as Fung changed in his attitude towards her after their marriage and in the end, she was even murdered by him. A tragic end for a strong character like her.
I loved Maggie in this series, she looked absolutely stunning and beautiful as the desirable Khoo Ching Wah and it is no wonder why two most influential men (they are even tycoons) were fighting for her.

Noel Leung as Kong Chi Kuan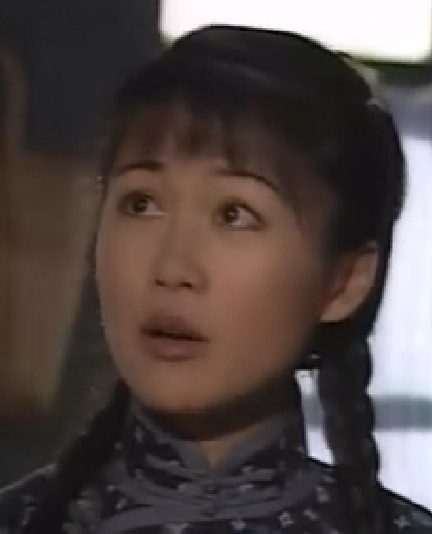 She is another pitiful character, and she had to lead a very tough life at a young age. She was sold off as a young wife to a boy young enough to be her younger brother and she was blamed for his death by her mother-in-law who constantly abused her. She fell for Hui Man Keung and was deeply hurt when he rejected her and told her that he only saw her as a younger sister and she left Shanghai to reunite with her own family. When Man met her again in Hong Kong, she did not hope for much as she knew that Man only loved Cheng Cheng but she was touched when Man married her and she was enjoying her blissful moments with him. She was even pregnant with his child but unfortunately she was killed by Yau, due to Fung's doings.
Noel was just perfect for this character and her facial expressions were just excellent to play such a innocent and pitiful character; it was almost like the character was created just for her.

Florence Kwok as Fong Yim Wun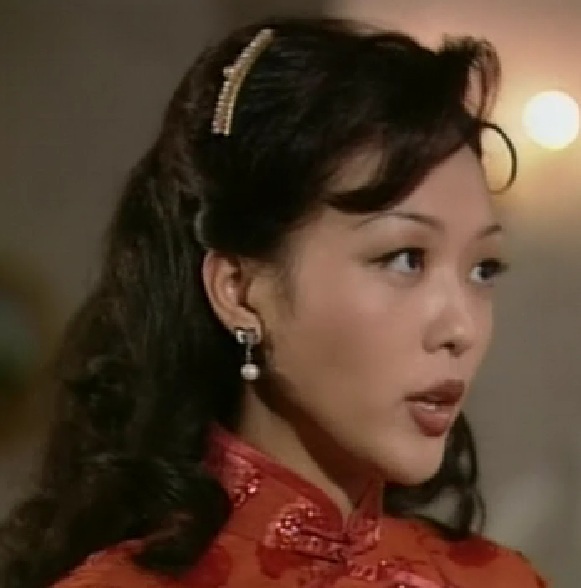 It's a pity that this is just a supporting character, and I will add her to another of the pitiful characters and also an unsung hero.
Everyone could see she loved Hui Man Keung and she did so much for him behind his back and constantly helped him whenever he was in trouble but he never did realize.
Florence was a great actress but she was rather underutilized in this drama not because she was not good, but well, you can't have everyone in the leading roles, right?

Somehow, all the female characters in the drama were more courageous and outstanding compared to the men who may seemed to be a little wimpy (some of them).

Chemistry/Relationships
Sunny and Gordon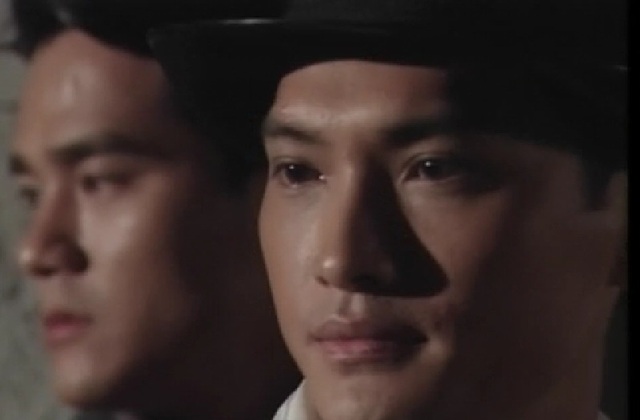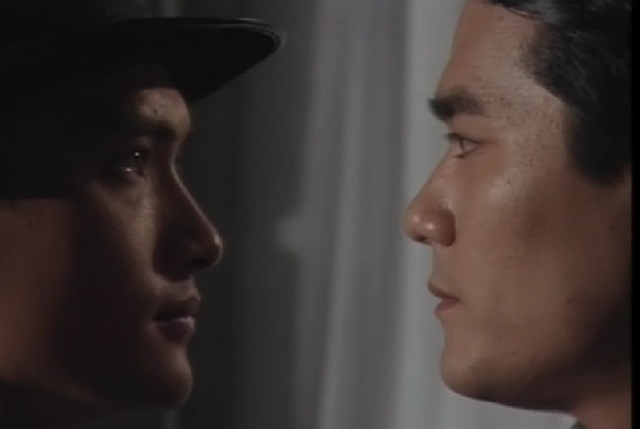 The main characters of the whole story; Hui Man Keung and Ting Lik were definitely the most iconic characters who created the whole plot.
They were the best of buddies, and yet in love, they could be considered as rivals as well as they both fell for the same woman. However, Lik was noble enough to onlu pursue Cheng Cheng when Man was speculated to be dead. The buddies could not join forces when Man decided to go against Fung Keng Yew while Lik could not agree with him, and that was the only (or the main highlight) point in the drama when the two main characters decided to go separate ways.
I liked the chemistry of both guys, and how they would stand for each other, and not betray either even in critical times.

Sunny and Nadia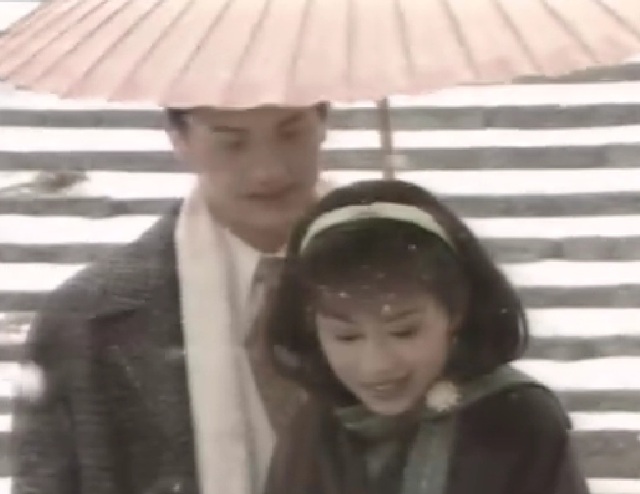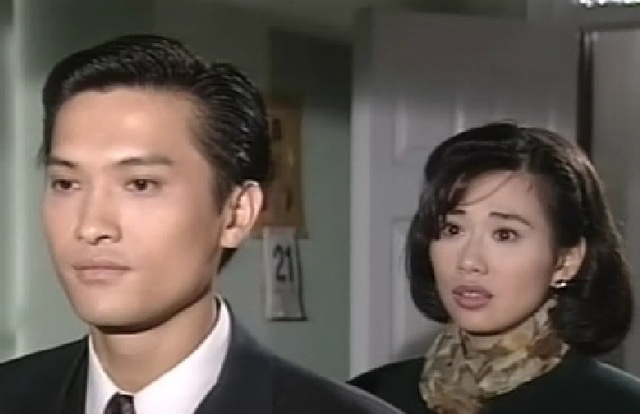 They were supposed to be the main couple, and yet I just felt frustrated each time when Hui Man Keung pushed her away. It was sweet when they get together, but somehow you could just sense that their romance was short-lived and probably never meant to be as Man was constantly doubtful over their relationship right from the start due to Cheng Cheng's identity and Cheng Cheng was constantly pushed to make a choice between her father and her lover. It was just rather tragic to see this two young people who were very much in love just kept falling apart because of others around them!

Gordon and Nadia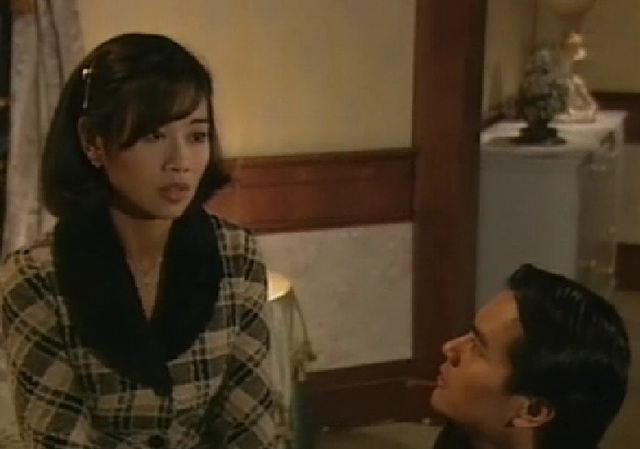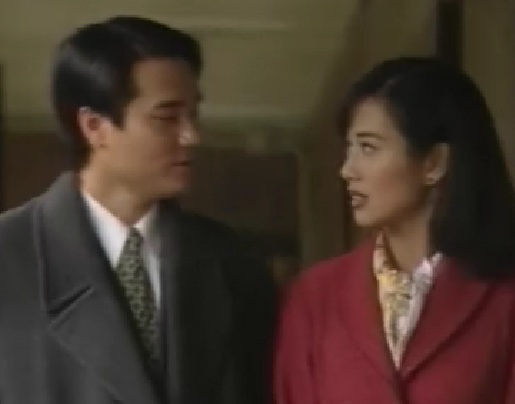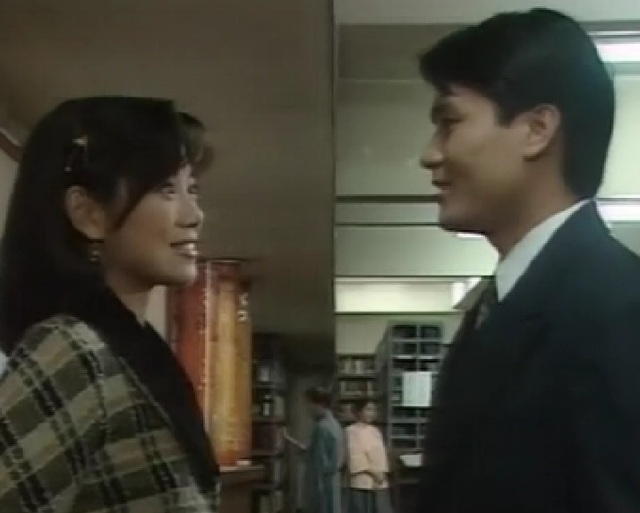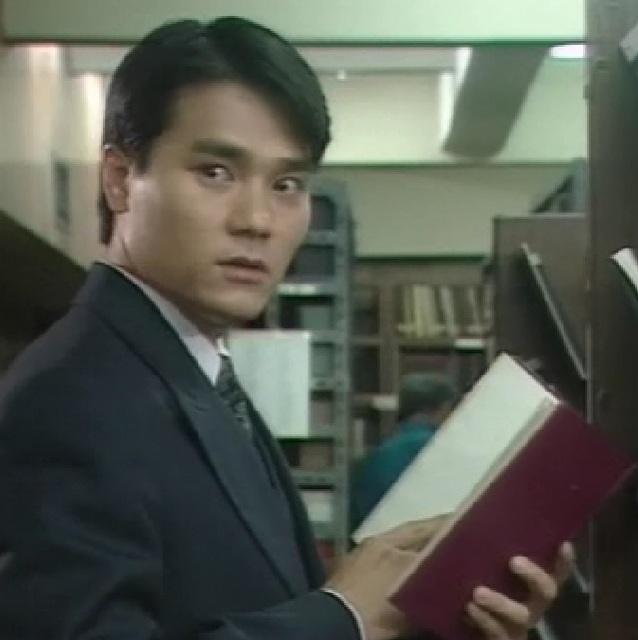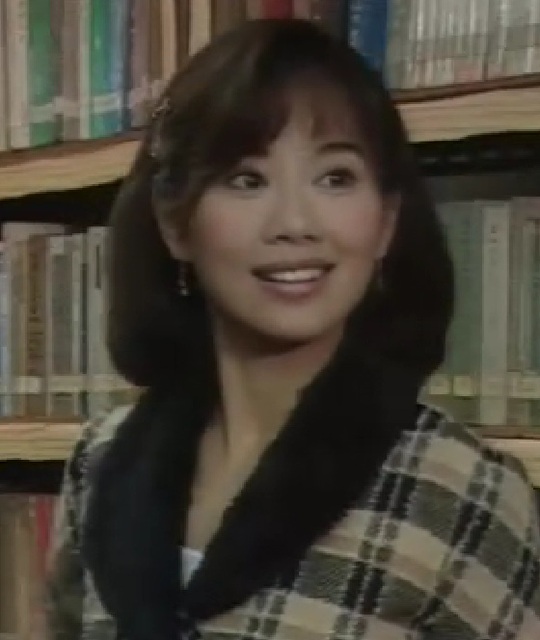 I kinda also yearned for this couple; as I have always liked Gordon and Nadia together, and it is rather rare to see them paired together! Their compatibility and chemistry is just amazing, and in this drama, you cannot help but root for Ting Lik as he was always the kind and charming guy who was there for Fung Cheng Cheng when she was unhappy or needed help. Cheng Cheng kept pushing him away (just like how Man pushed her away) but she eventually realized that he truly loved her and she accepted him.
He had already fallen for her right from the start; it was love at first sight for him but he was disappointed that she was interested in his best friend instead.
I loved it when they finally got together, and she married him, despite Man's objections.
However, I despised how Lik treated her after marriage, it was sad, I thought he loved her and yet he gave in to this own jealousy. It was his own fault that the marriage fell apart! Somehow, Cheng Cheng seemed to be taking after Khoo Ching Wah's path in her marriage to Lik but they were just, oh, so sweet together , before marriage, that is.

Sunny and Noel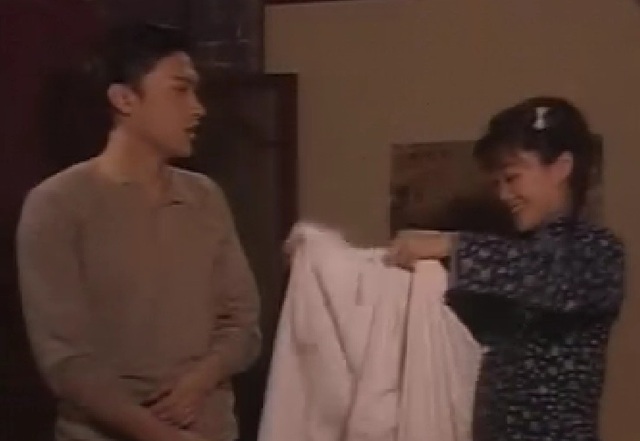 This was also an ill-fated couple, and somehow I just didn't feel that there was much sparks of romance between them as it was just too brief of a period.
Sure, it may seemed like Hui Man Keung fell for her when he married her but somehow I just feel that it was more out of gratitude than of love.
Anyway, Chi Kuan died shortly after also, and well, it just seemed to solve Man's problems of still yearning after Cheng Cheng (not to be mean though).

Patrick and Shirley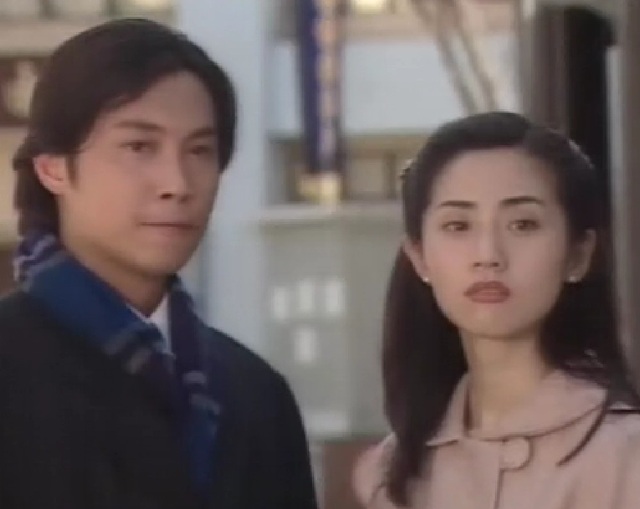 They are a cute couple; and you could just sense that they would end up together somehow when you see them bickering all the time.

Law Kar Ying and Amanda Kwan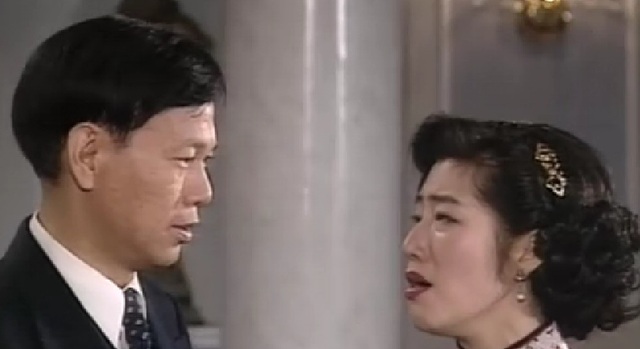 This is also another hilarious couple who added to lightening the mood of the drama.

Carol Cheng and Bowie Lam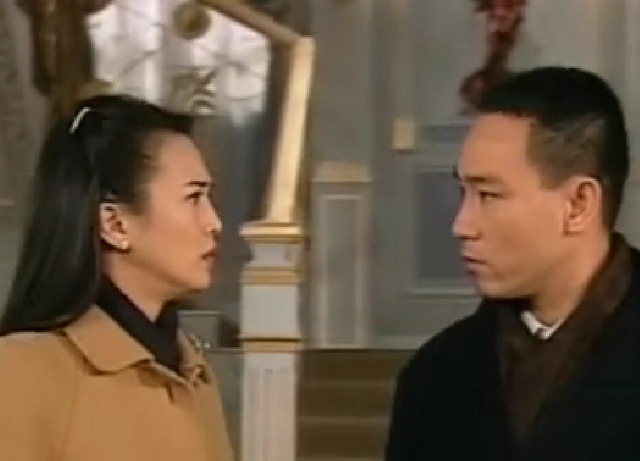 I rooted for Chat Hau to be with Tse Tong as well, but she never did. He was a loyal guy, from the start and it was just so heart-wrenching how he worked for the Japanese just to be compatible with his beloved woman and yet to be turned down by her.

Carol Cheng and Adam Cheng


While Tse Tong loved her, Chat Hau loved Yu Chan Hoi as well but her love was finally reciprocated after Khoo Ching Wah's death and yet at the same time, there just don't seem to be much chemistry between them somehow, in my opinion.

Best friends Shirley Cheung and Nadia Chan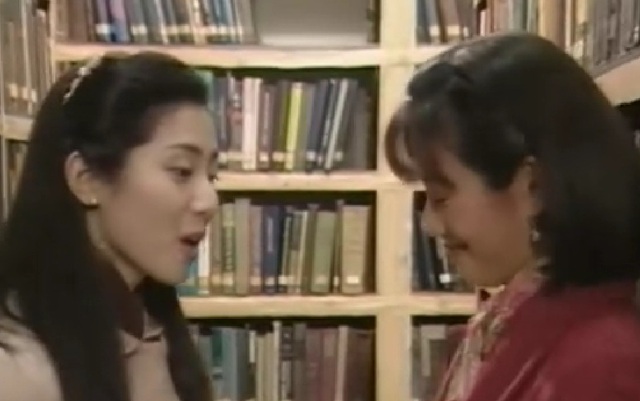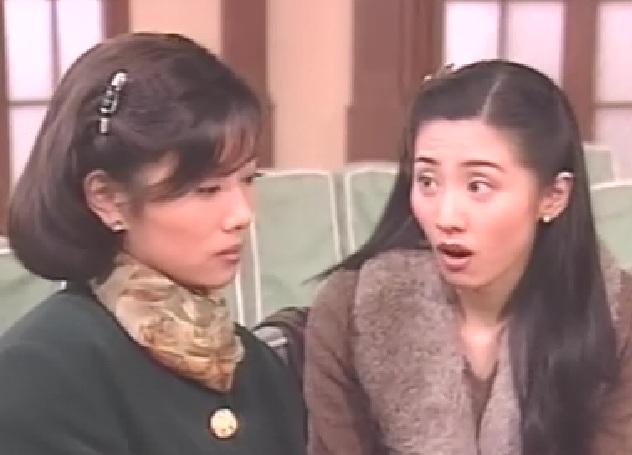 Wong Yuet Kei was a true friend, and I just loved how these two girls were comforting and helping each other in times of need. When Cheng Cheng was yearning for Hui Man Keung, Kei helped her and even reprimanded Man for treating her best friend that way. When Kei misunderstood Cheng Cheng and Hon Nam whom she had fallen for, Cheng Cheng also helped to fix them up.
I just loved to see girly friendships like these!~

Conclusion
This is one of my favourite dramas, and I would highly recommend it for the magnificent settings, not to mention the astounding cast comprising of the most established and talented bunch.
It was an enjoyable watch, albeit the violence and cold-blooded killings around but it was well-balanced with the love and relationships which was just pretty much, the basis for the chaotic Shanghai decade in the 1920s-30s period.