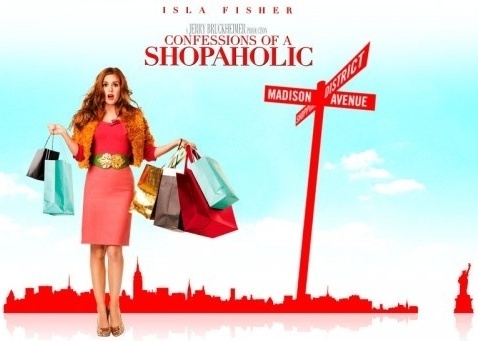 A movie for all women who loves to shop, and for all men who just hates women who shop!
Hilarious and engaging with the antics of the cute and pretty lead actress, Isla Fisher who plays Rebecca Bloomwood, there will be so many things to look forward to in the movie besides the sweet and doe-eyed lead actress.
Based on the equally hilarious novel by Sophie Kinsella (check out my other blog on the book), this story tells of a young and twenty-something girl who just couldn't stop shopping.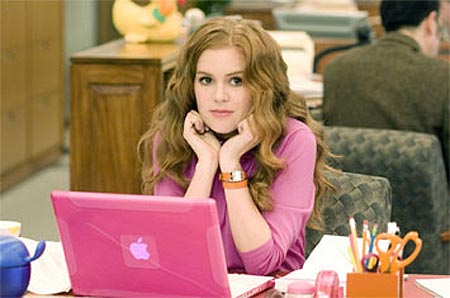 Her compulsive behavior led to the high amount of debts she has landed herself into, and she still could not find a way to control herself.
When she loses her job, by chance, a ridiculous letter she sent out after getting drunk one night, got her another job with Successful Saving; a magazine which is affiliated to Alette, the fashion magazine which she dreamed of working there.
She decided to accept the job offered by Luke Brandon who runs the magazine as a stepping stone to Alette despite her lack of knowledge of finance and saving (since she is such an obsessive shopaholic!)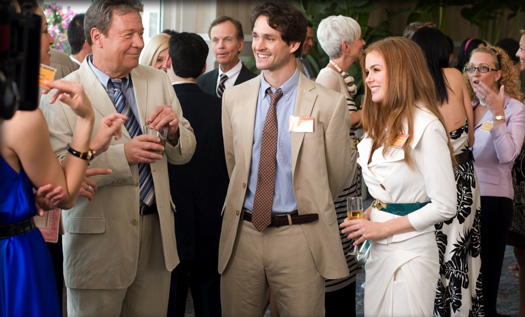 She starts to write in a way which relates her shopping adventures and her personal emotions when she shops to learning how to save.
Surprisingly, she was once again lucky when her article won the hearts of many and even critics start to call in with praises. She soon shot to fame and was known as the Girl with the Green Scarf.
At the same time, she was continuously pursued by her debtor whom she lied to Luke that he was an ex-boyfriend who is stalking her. Her best friend, Suze helped her to overcome her 'disorder' by forcing her to counselling sessions with other shopaholics whom she actually induced to fall back to their old habits; with her vivid tales, much to the chagrin of the counsellors.
The best part was even the counsellors started to turn to shopping after hearing her stories about shopping!
She starts falling for her boss, Luke Brandon, who also felt the same but both were too shy to admit to each other. She was elated when Luke asked her along on a business trip to Miami and there was a hint of romance when Luke asked her to ball that night. However, much to both of their disappointment, Alicia, a thin and hot woman asked Luke instead and Becky was crushed.
Soon, one downfall led to another, and Luke discovered the ugly truth about Rebecca's compulsive way and was upset that she lied to him about taking the job; which she revealed was not really her interest and that it was just meant to build the path for her to Alette. It was then that Rebecca truly felt so depressed that she had disappointed Luke, and at the same time, she had also hurt her best friend, she decided to turn over a new leaf and started selling all her stuffs in a garage sale.
She sold off everything, even her luck charm; the green scarf.
However, it ended happily when she found out that the persistent bidder who wanted the green scarf was sent by Luke and they were finally together!
I love Isla Fisher as Rebecca Bloomwood and I felt she is just so naturally sweet for this character.
Her golden blonde hair and all the clothes she was fitted for made her look stunningly gorgeous!
Hugh Dancy, was of course, oh, suave and the two just looked so good together!
Full Cast (credits to Wikipedia)
Isla Fisher as Rebecca Bloomwood
Hugh Dancy as Luke Brandon
Krysten Ritter as Suze Cleath-Stuart
John Goodman as Graham Bloomwood
Joan Cusack as Jane Bloomwood
John Lithgow as Edgar West
Kristin Scott Thomas as Alette Naylor
Leslie Bibb as Alicia Billington
Lynn Redgrave as a doyenne of a publishing empire
Julie Hagerty as Haley
Nick Cornish as Tarquin
Fred Armisen as Ryan Koenig
Wendie Malick as Miss Korch
I've read and loved the Shopaholics series, and this is truly a must-watch for all girls who loved to shop, love shoes, and just love romance and a good laugh!