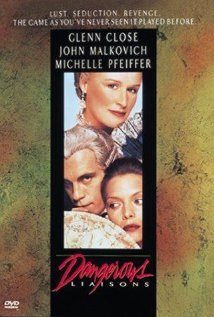 Year produced: 1988
Based on : Christopher Hampton's play (Les liaisons dangereuses);
French
novel
Les Liaisons dangereuses
by
Pierre Choderlos de Laclos
Director: Stephen Frears
Producers: Norman Heyman, Hank Moonjean
Writer: Christopher Hampton
Running Time: 119 minutes
Language: English
Country of Origin: United States
Cast:
Glenn Close as Marquise de Merteuil
John Malkovich as Vicomte de Valmont
Michelle Pfeiffer as Mademe de Tourvel
Uma Thurman as Cecile de Volanges
Keanu Reeves as Le Chevalier Raphael Danceny
Swoosie Kurtz as Madame de Volanges
Mildred Natwick as Madame de Rosemonde
Synopsis/Plot/Storyline: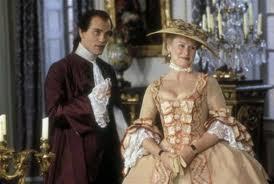 Set in the background setting of the 18th century, the story centers on the dangerous deception games between two particular individuals; the conniving and pretentious Marquise de Merteuil (Glenn Close) and the charming yet manipulative Vicomte de Valmont (John Malkovich) who team up with each other on certain occasions to work their way on the unsuspecting preys of opposite genders in the society.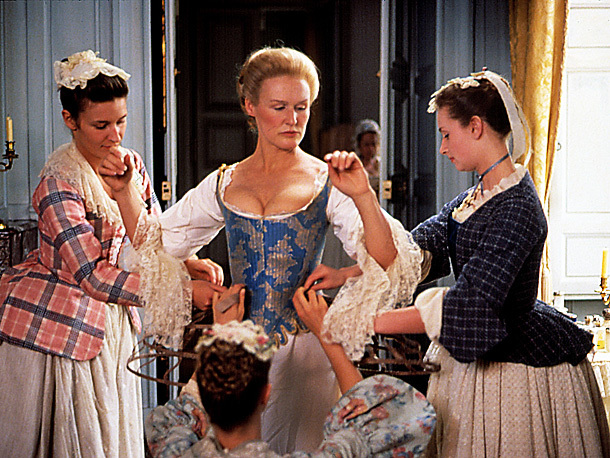 Marquise de Merteuil; though appearing to be a noble and respectable lady of that time, was struggling to maintain her image as a proper lady to conform to the the standards at that time while engaging in several sexual relationships with men. The Marquise is angered by the fact that women at that time were not allowed to speak nor have their own opinions and had to only obey the men; decided on her own path by dominating the male gender behind the society's back.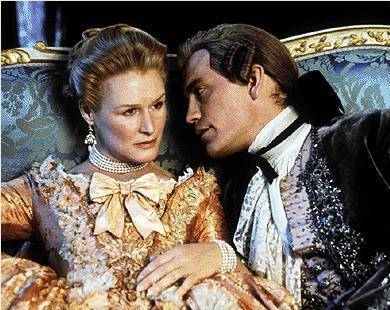 Her off and on ally; Vicomte de Valmont shares her similar interests and appears to be fascinated by her strong-willed nature though he was even more interested in making her his conquest, for the Vicomte is another arrogant figure who prides in his many successes in winning many women's hearts to his bedside.
The Marquise was planning her revenge on one of her recent lovers; by having his new fiancee, the young and naive Cecile de Volanges (Uma Thurman) seduced and ruined before their wedding to make him the laughing stock of the society. Merteuil was determined to have her plan carried out despite the fact that Cecile was the daughter of her own cousin; Madame de Volanges (Swoosie Kurtz) that she engaged the help of the suave Valmont to carry out the plan. Valmont refused initially; stating that Cecile was of no challenge to him and his latest interest lies in the virtuous and pious married woman; Madame de Tourvel (Michelle Pfeiffer); who was currently staying with his aunt while her husband was away on a long assignment. Tourvel apparently holds a reputation of having a high virtue of religion and chaste; and Valmont makes her his next target as he finds the chase more exciting and satisfying when Tourvel falls in his arms; as he tells Merteuil. Marquise then takes him on a dangerous game, by betting on his chances to bed the Madame de Tourvel and that he must obtain a written proof; a letter from Tourvel herself to prove his success and the prize would be Marquise herself to be his next conquest.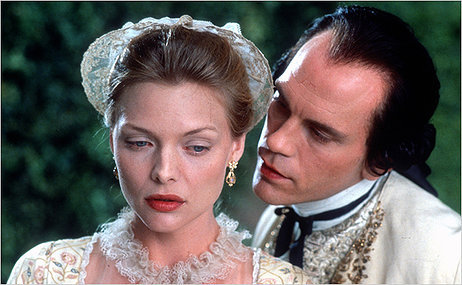 Valmont travels to stay with his aunt and at the same time, tries to befriend Madame de Tourvel who was quite obvious in avoiding his advances at all expenses; making Valmont curious to her reasons for doing so when he had not even made his move. He was surprised to hear Madame de Tourvel finally revealing that someone had wrote to her earlier to warn her of his nature and was annoyed to learn that it was Cecile de Volanges.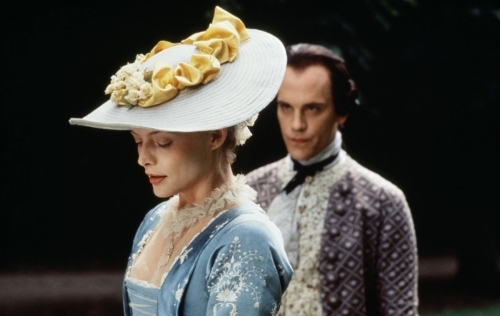 Angered by her apparent intervention in his plans, he decided to agree to Marquise de Merteuil's plans; much to the Marquise's delight although she had already discovered Cecile's secret exchange of love letters and her interest in her new music teacher; the handsome Le Chevalier Raphael Danceny (Keanu Reeves); whom her mother would not approve of due to his social and financial status.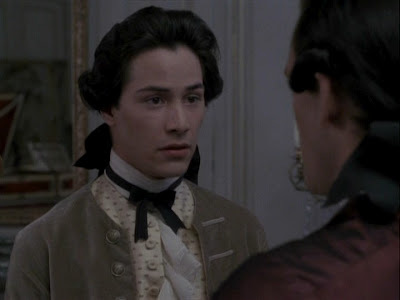 Before Cecile, the Marquise appears to encourage the development of Cecile and Danceny's relationship but she then requested to see her cousin; Cecile's mother and informed her of the love letters.
To allow Valmont to commence on his plans, the Marquise even suggested to Madame de Volanges to take Cecile away for a break and to stay with Valmont's aunt for a brief period to break up Cecile and Danceny.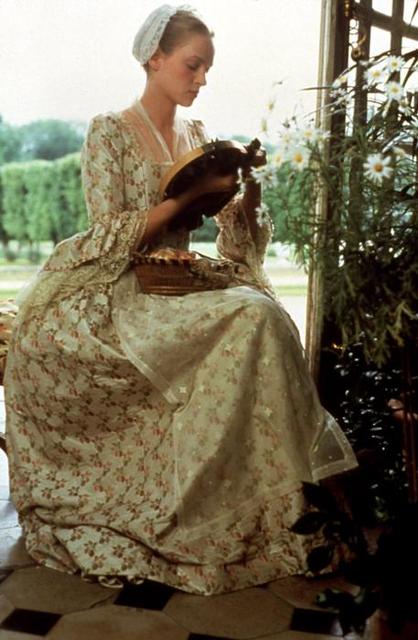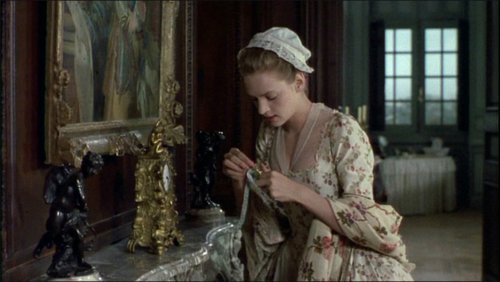 Cecile was initially cautious of Valmont's presence there but upon Valmont's approach to help deliver letters between her and Danceny, she agreed to give him the keys to her room to be duplicated to allow Valmont to carry out his task easily. However, she was surprised when Valmont turned up at her room that night and snuck up to her bed and raped her; threatening her that if she were to report the incident to her mother, she would not be believed for she had given him the keys to her room herself. The next day at breakfast, Cecile was disgusted with the gestures made by Valmont at the table that she left in a hurry. Madame de Volanges then called for the immediate presence of Marquise de Merteuil to speak to Cecile; whom she believed have a prominent influence over her daughter. As Cecile confides in the Marquise of the incident with Valmont, she talks about the guilt and her distraught to have betrayed Danceny's faith in her. However, the Marquise takes advantage of the situation and even encouraged Cecile to continue her liaison with Valmont or even with other men; to add to her experience in order to please Danceny in the future. Cecile was surprised but heeded her advice and sought Valmont in engaging in various encounters and was even pregnant with Valmont's child.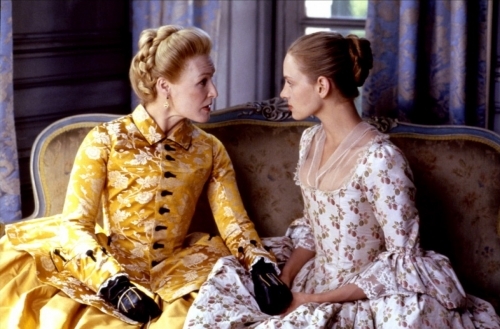 Though pleased, the Marquise still refused to give in to Valmont's advances and even reminded him of his initial plan to bed the Madame de Tourvel; who, by now, was struggling with her own feelings for Valmont. As she was about to give in to Valmont, he could not bring himself to touch her as she started to break into sobs to breach her own morals. She took to fleeing his aunt's place that very same night; on the advice of Madame de Rosemonde; Valmont's aunt. Anxious, Valmont sent his own page boy after her and traced her whereabouts at an abbey where he made his way there. As Tourvel refuses his advances again, Valmont pretends to be getting ready to commit suicide and Tourvel finally gives herself to him.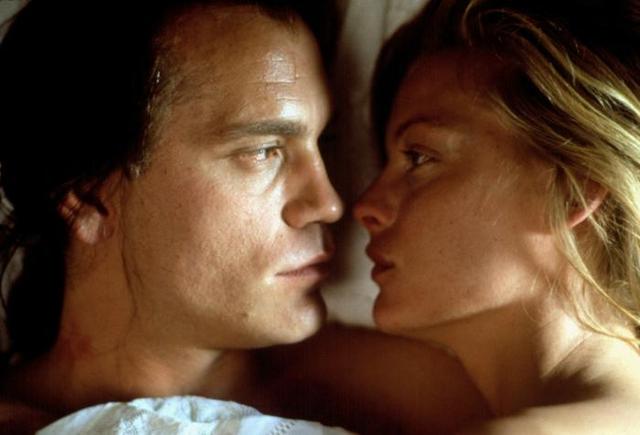 Although pleased, Valmont was somewhat plagued with a more complex feelings which he tried to brush off, but he had already fallen in love with the sweet and assuring Madame de Tourvel. Rushing back to inform Marquise de Merteuil of his success and to claim his prize, he was angered by the fact that Marquise still refused to relent and she even challenged him to break up with Tourvel before she would finally give herself to him as Marquise had already sensed Valmont's true feelings for Tourvel and was starting to feel threatened by his affections for her. Valmont broke up with Tourvel and that broke her heart, causing her to fall severely ill; much to Valmont's distress.
When Marquise still refused to abide by the rules of the game, Valmont then declared war. Marquise informed Danceny, whom she had taken as her companion but yet was threatened of his affections for Cecile, of Valmont's acts of seducing Cecile. This news led to Danceny challenging Valmont to a duel in which Valmont played half-heartedly while still battling with his own guilt and sadness for having hurt Tourvel and voluntarily allows Danceny to injure him with his sword. As he was dying, he asked Danceny for two things. The first in which Valmont hands him a sheaf of letters which are proofs of his correspondence with Marquise to expose her of her own deeds, and told Danceny that he could decide whether to expose her to the public after reading the letters. The second is to rush to Madame de Tourvel's side to inform her that Valmont truly loved her and that she was the only one woman he loved; after which Valmont died.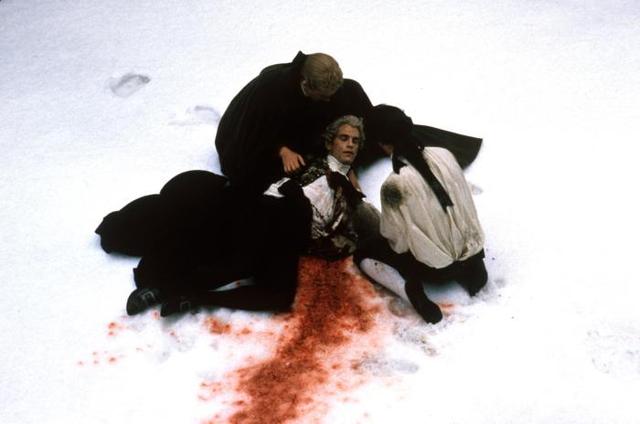 Danceny agreed and rushed to the Madame de Tourvel's bedside to pass the message and upon hearing the message, Tourvel herself died.
In the ending scene, the Marquise made her appearance at a play; where she appeared poised and composed as usual but was shocked when the audience booed at her presence, hinting that Danceny had taken to exposing her evil nature to everyone. Marquise was seen to be taking off her makeup and appears to be having a nervous breakdown at the end.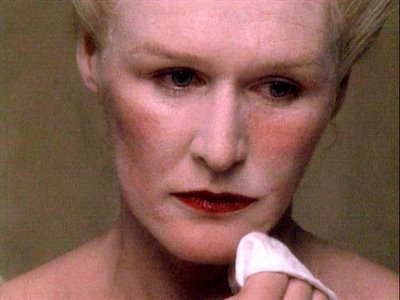 Christy's Review:
The original version; or the very first English version adaptation of the French novel which further inspired the modern Cruel Intentions. I was impressed with the rich and lavish settings of the 18th century in this adaptation, and though it was an old movie, the cast was an even more impressionable one which added to the beauty of the movie.
Glenn Close was a perfect choice to play the composed yet conniving Marquise de Merteuil; who was the mastermind behind most of the misadventures in the movie and John Malkovich was an equally competent partner to share in her alliance.
I enjoyed the pace of the movie; not to mention the costumes and poised acting of the cast in making this movie so enjoyable. Take note of a young and unknown Uma Thurman and Keanu Reeves making their appearances in the movie as well.
Verdict: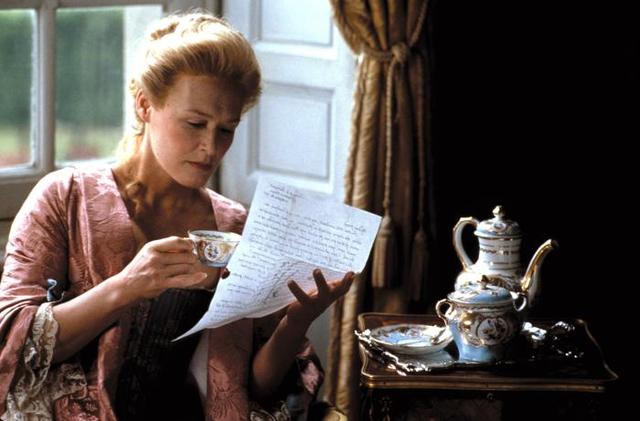 Absolutely must watch
; this was an even more exciting one, not to mention believable compared to the modern Cruel Intentions as the settings of the 18th century certainly was one which was formidable and befitting for the strict regulations of the behaviors of both genders.
Rating: 4/5