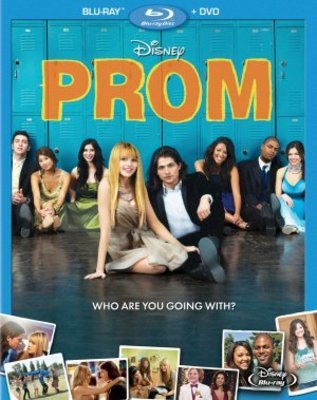 Year Produced: 2011
Director: Joe Nussbaum
Producers: Ted Griffin, Justin Springer
Writer: Katie Wech
Studio: Rickshaw Productions
Distributor: Walt Disney Pictures
Language: English
Country of Origin: United States
Running Time: 104 minutes
Cast:
Aimee Teegarden as Nova Prescott
Thomas McDonnell as Jesse Richter
Yin Chang as Mei
Janelle Ortiz as Ali
Jonathan Keltz as Brandon
Nicholas Braun as Lloyd
Raini Rodriguez as Tess
DeVaughn Nixon as Tyler
Kylie Bunbury as Jordan
Danielle Campbell as Simone
Nolan Sotillo as Lucas
Cameron Monaghan as Corey
Jared Kusnitz as Justin
Jere Burns as Principal Dunnan
Joe Adler as Rolo
Synopsis/Plot/Storyline: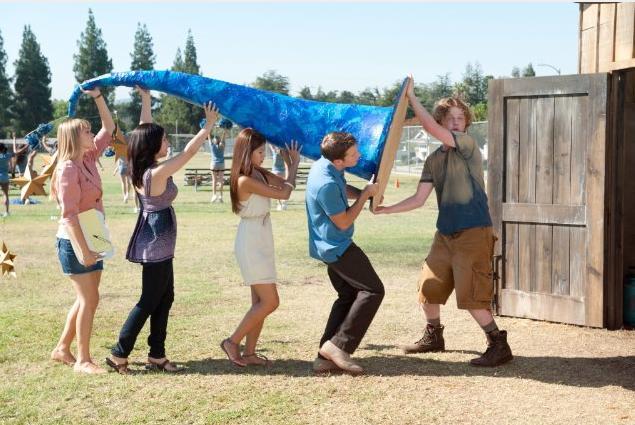 As the final year of high school approaches, the seniors are preparing for the one night they bid goodbye to their high school memories; Prom. Class President, Nova Prescott (Aimee Teegarden) was looking forward to prom night and perceives is as that 'one perfect moment which unites everyone', and worked hard in organizing the event along with her friends; Mei (Yin Chang), Ali (Janelle Ortiz), Rolo (Joe Adler) and Brandon (Jonathan Keltz). Nova was also hoping to be asked by Brandon; her longtime crush whom she had been classmates and shared many extracurricular activities, to be his date to the prom.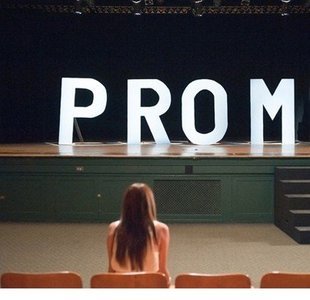 Most of the seniors were excited for the prom and as acts of asking their dates to the prom take place, there are also those who were having problems even finding a date. Lloyd (Nicholas Braun) was complaining to his stepsister, Tess (Raini Rodriguez) on how he was dreading to go to prom and Tess encouraged him to attend this last event so that people would remember his existence in the school and even urged him to find a date to the prom. Lloyd was having trouble, and started seeking out girls randomly to ask as his date to the prom. At the same time, Jordan (Kylie Bunbury) confronted her boyfriend, Tyler (DeVaughn Nixon) on an earring she found in his car and suspected him of cheating on her. However, Tyler assured her that it was all a misunderstanding and promised to ask her to the prom soon.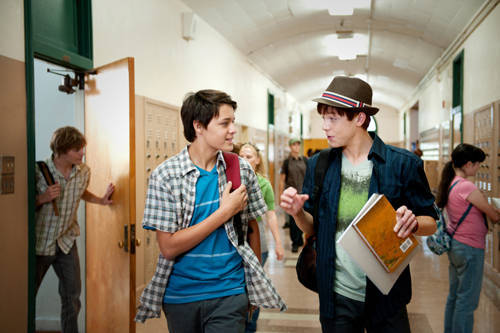 Sophomore Lucas (Nolan Sotillo) harbors a crush on Simone (Danielle Campbell), his lab partner and tries relentlessly to get her attention; with the help of his best friend, Corey (Cameron Monaghan) whom he slowly neglects over his attention to the girl.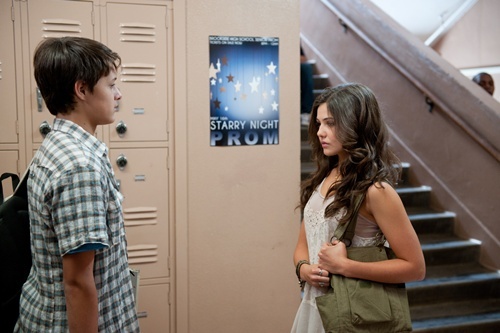 Meanwhile, Nova reminds Mei, of her decision to go to design school in New York and that she should inform her longtime boyfriend, Justin (Jared Kusnitz) who was still assuming that they would be attending the university in Michigan together. At the same time, Nova was happy to see that most of the decorations and preparations ready for the event and was even more excited when Brandon asked to talk to her privately. Thinking that Brandon was definitely going to ask her to the prom together, she was disappointed when Brandon only wanted to carpool with her to go to the prom together earlier before the event starts as they are part of the committee and even confided in her that he did not think much of the big fuss about asking dates to the prom and that they should practise practicality.
That night, Tyler brought Jordan to the shedhouse which stored all the prom decorations and surprised her with the candles he had placed there for a romantic atmosphere to ask her officially to be his date for the prom as they are in the running for the prom king and queen.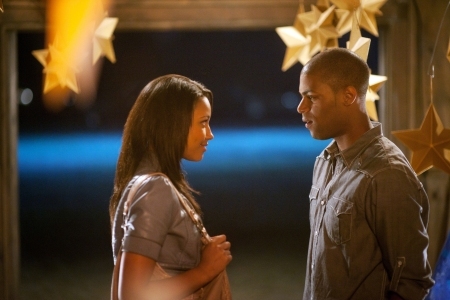 After they left the shedhouse, Tyler forgot to blow out one candle and that ended up in a major fire which burnt down the whole shed, along with all the prom decorations. Nova arrived in dismay the next morning to watch all her work go to waste.
Determined to still proceed with the event, Nova was even more dismayed when all her friends were unable to help her anymore due to their more important commitments to prepare for their lives after graduation.
Highlighting her plight to Principal Dunnan (Jere Burns), the latter came up with his solution when he assigned school rebel, Jesse Richter (Thomas McDonnell) to help her out as part of the condition for him to graduate since his attendance record was not satisfying.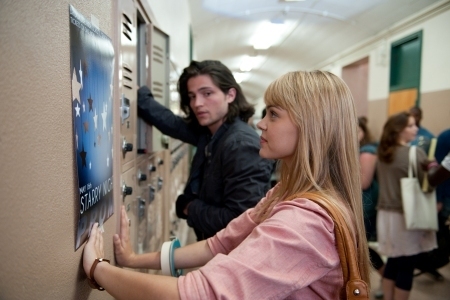 Nova was distraught to the idea; but had no choice except to work with Jesse's help who was just constantly at loggerheads with her. Nova learns from her father that Jesse's father was just like him; with an equally notorious reputation and that deepened her prejudice towards him.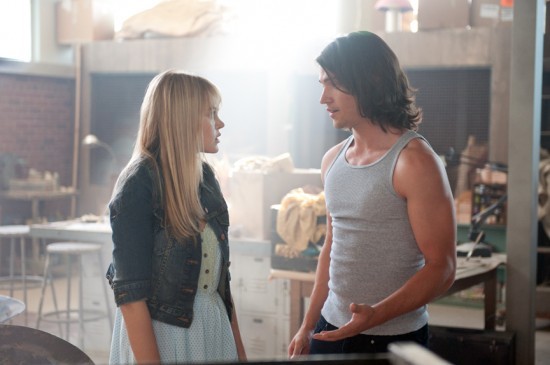 Though they were initially at odds against each other, they soon learnt more about each other along the way and even found themselves enjoying each other's company.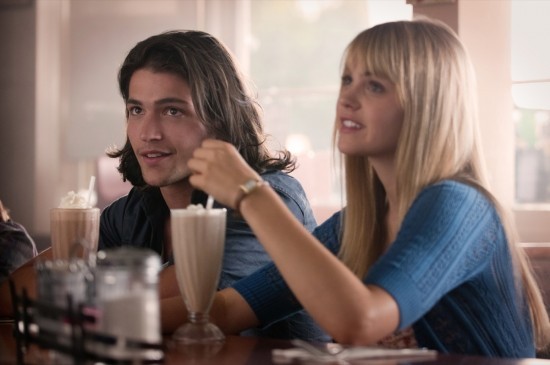 As Nova starts to fall for the bad boy Jesse, she was starting to hope that he would ask her to be his date to the prom following Brandon's pullout from going to the prom with her due to his prioritization of his own interview with Princeton. Her conversation with her girl friends, Mei and Ali were overheard by her father, who worried about her future should she get further involved with Jesse and he went to the mart where he worked to confront and warn him to stay away from his daughter.
Jesse's sudden cold behavior puzzled Nova and she was even more hurt when she confessed her feelings for Jesse only to be returned with a negative remark that he never thought of her the same way. As prom approaches, Jordan broke up with Tyler due to his philandering ways and constant lies and the latter then turned to Simone to be his date to the prom. Simone tried to hide the invite from Lucas, but Lucas turned up at her window the night of the prom and was heartbroken to see Tyler arriving to pick her up. Although he pleaded with her not to go to the prom, she proceeded to leave with Tyler; and Lucas went to find his best friend, Corey to go for a band gig together. Jordan went to the prom alone and was applauded by most of the girls in the school who thought she was being really brave and unconventional. Nova at the same time seemed to have lost her spirits for the prom; the event that she had been looking forward to that prompted her parents' concern for her and upon hearing her distress, her father confessed that he had talked to Jesse earlier which led to Nova being upset with him for ruining her perfect night.
At prom, Simone realized that Tyler was just using her to show off to Jordan and the rest of the school and regretted not heeding Lucas's advice. When Tyler and Jordan were both announced as prom king and queen, Jordan refused to dance with him leaving Tyler to approach Simone. However, Simone too, turned him down and left to find Lucas whom she embraced and kissed finally at the gig. Tyler was left to dance alone on the dance floor. Mei was concerned about Nova's state when she just ignored the fact that the fountain had stopped working and even told them to just leave it. However, the said fountain was suddenly functional again and Nova turned to find that Jesse had appeared in a tuxedo; a pair which belonged to his father and he had come back to find Nova after being encouraged by his mother.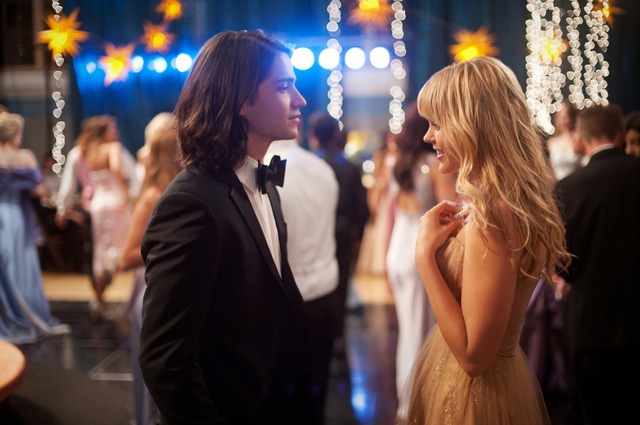 Nova smiled at him going back on his word, as he once said that the tuxedo was a symbol of conformity and he shrugged it off and danced with Nova and they ended up in an embrace and kiss on the dance floor.
Christy's Review:
A rather light-hearted teen flick which reminded me of the high school days and how it was like to be so young! Love the soundtrack and also the simple plot and the fun that the young teens were just having at the prime time of their lives.
The plot is definitely predictable so don't expect a lot when you are watching a teen flick like this.
I love the focus on friendship, puppy loves, decision making and also finding your own identities as highlighted in this movie; all in an hour plus.
My Verdict:
Not too bad, but this is simply a teen movie, nothing much and may be mushy and childish to some who have grown out of it.
Rating: 3.5/5