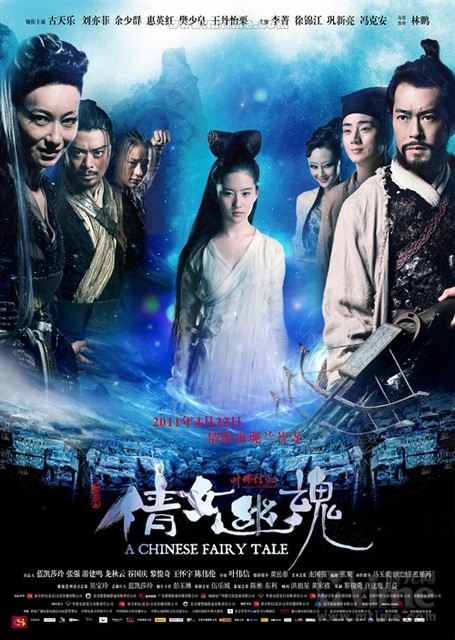 Year Produced: 2011
Director: Wilson Yip
Producer: Lai Jun Kei, Xu Jianhai
Writer: Pu Songling
Cast:
Louis Koo Tin Lok - Yin Chek Ha
Liu Yifei - Siu Sin/Nie Shaoqian
Yu Shaoqun - Ling Choi San
Kara Hui - Lou Lou
Synopsis/Plot/Storyline: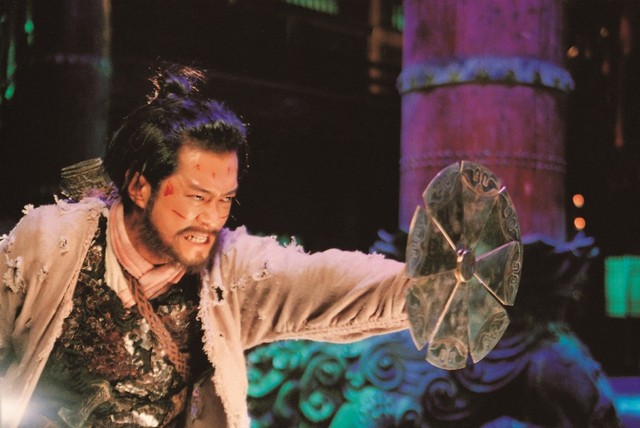 The movie started with Yin Chek Ha (Louis Koo) who was an aspiring demon hunter, and he vowed to kill all the demons which dwell at that time to protect mankind from their evil ways. Yin takes on demon after demon and his battles last for several years, and he fought from his younger days until modern day, when he is old but yet he is still hoping to kill all the demons.
Back to the time when he was younger, Yin hunted for demons on the Black Hill, which was reputed to be the home to many age old demons and spirits who were dwelled even longer than the existence of the hill itself. Though he believed that all demons are of evil nature, he fell in love with a beautiful fox spirit at that time but she had lost her memory and he had lost track of her.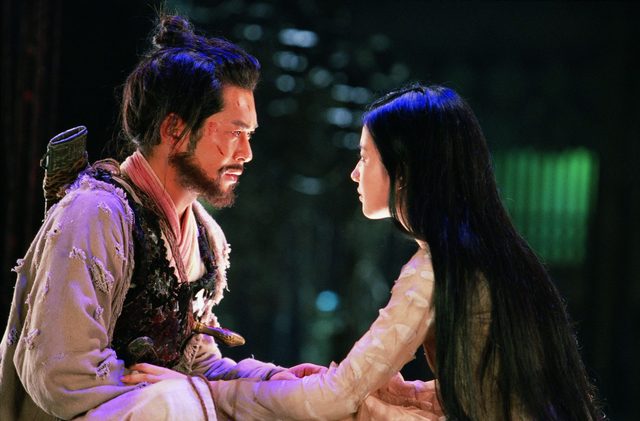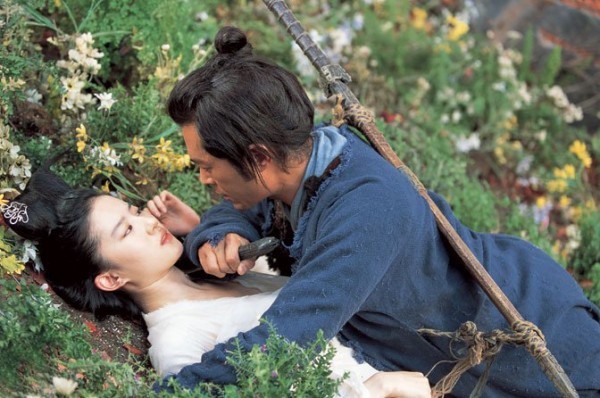 In the modern day, Ling Choi San (Yu Shaoqun) was a newly installed official who was assigned to a village which was suffering from the lack of water. The villagers wanted to hunt for a new spring source, but as it was located on the Black Hill, none of them dared to make the move and they preyed on the unsuspecting Official Ling whom they asked to track the source on Black Hill.
Eager to fit into his new role, Ling Choi San brought with him a small group of volunteers to the hill, unknowing about the history or the mystery surrounding the hill.
There, Ling and his group were led to a beautiful pavilion when they reached the hill where the rest of the group were seduced by a bunch of sexy girls who turned out to be fox spirits and had their lives sucked out by the spirits.
Ling was lucky to escape with the help of the beautiful and attractive, Siu Sin (Liu Yifei), who initially tried to seduce him, but realized that he was a noble gentleman when he did not take advantage of her and decided to help him leave the hill immediately.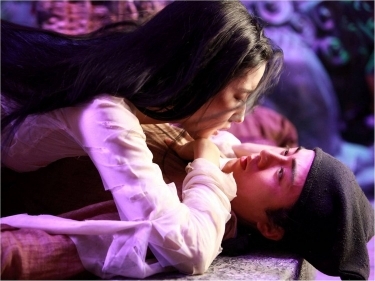 Siu Sin was also the favorite of Lou Lou (Kara Hui), who was the head of the fox spirit and was herself a Tree demon.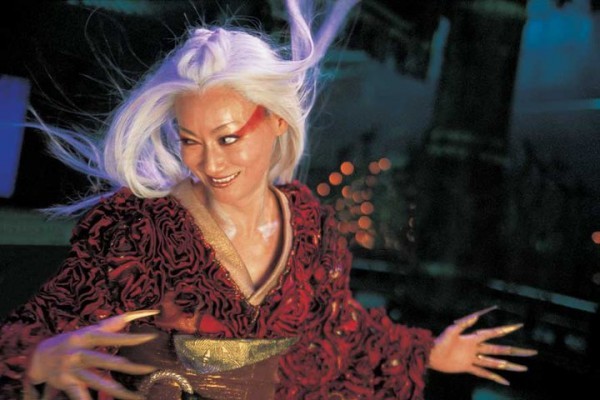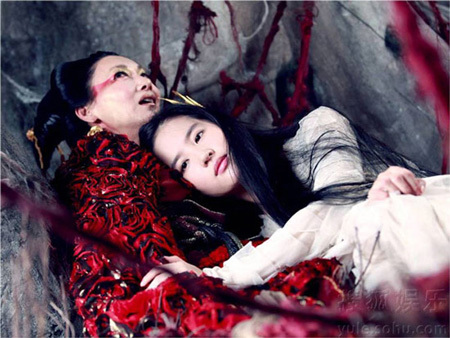 All the fox spirits bowed to her power and authority, and seduced men to bring her the human life. When Lou Lou sensed that there was still man on the hill, Siu Sin told Ling Choi San to run for his life. Yin Chek Ha arrived in time to kill most of the evil fox spirits although Lou Lou escaped, after a fiery battle with him. Yin was surprised to see Siu Sin, and it seemed that she reminded him of his long lost love.
The villagers were surprised to see Ling returning alone, and alive as they feared the worst for the group when they departed from the village. Ling missed Siu Sin very much and realized that he had fallen for her and vowed to see her again. He traveled to the hill, but halfway through, Siu Sin appeared and told him to leave the hill immediately.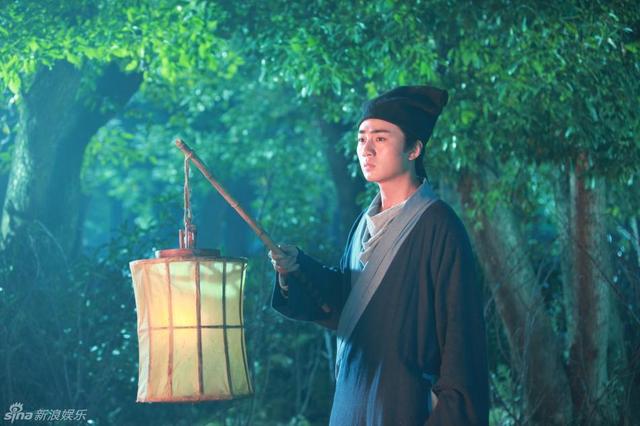 Ling also slowly realized that Siu Sin was not as normal as he thought, and he was shocked when he learnt that Siu Sin was indeed a fox spirit.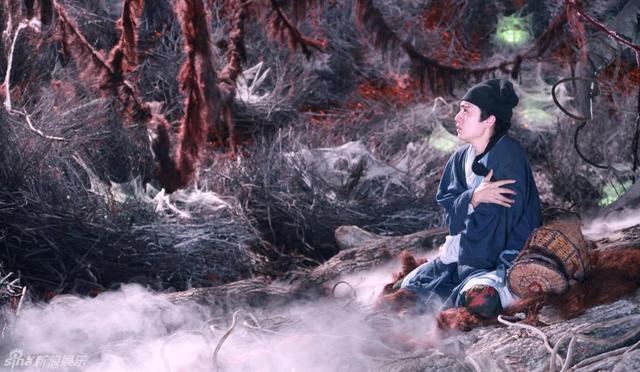 He then avoided her, and Yin Chi Ha found the nest of the demons and managed to defeat them.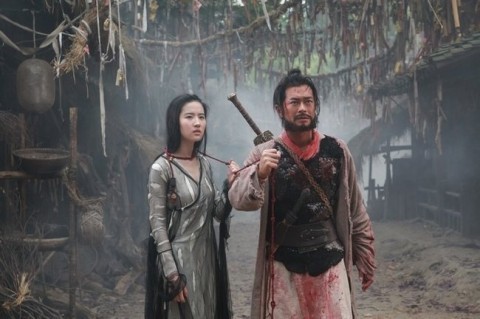 It was then that he found Siu Sin and he realized that she had lost her memory. When Siu Sin finally regained her memory, she realized that Yin Chek Ha was her long lost love as well.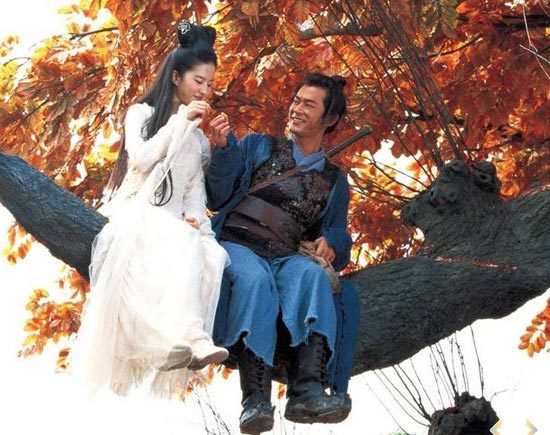 However, Siu Sin also loved Ling Choi San, and when Yin died in the battle after defeating Lou Lou, Siu Sin ended up with Ling.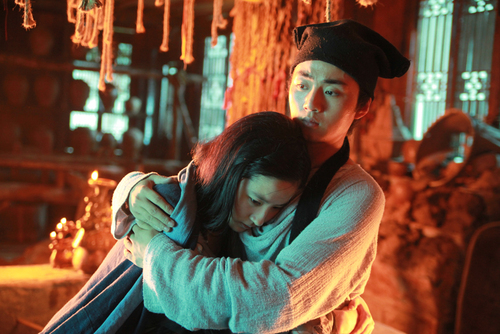 Christy's Review:
Although the movie was supposedly a remake, I do agree that this is not a total remake as there were more drama and the additional plot of Yin Chek Ha who was Siu Sin's long lost lover, which was not in the original story. I guess as the director said, it was not a real remake, but rather an extract focusing on the romance between scholar Ling Choi San and fox spirit Siu Sin.
Despite Louis Koo's long awaited appearance on the screen and the sweet and beautiful Liu Yifei having roles in the movie, the movie was not really as great as expected. There does not seem to be much chemistry between all the leading characters; which pretty much means almost everyone in the movie. It was a little disappointing in that aspect, and even the whole movie was a little 'lost' in the direction, in my opinion. It just did not have that spark of excitement in the whole story.
Likes about the movie: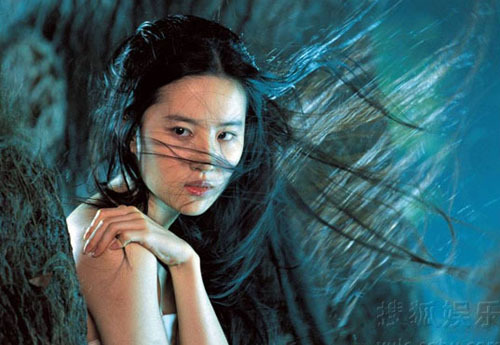 Liu Yifei, definitely, and I do agree with the general opinion that she is just simply stunning in period roles :)
Dislikes about the movie:
No chemistry between Liu Yifei and Yu Shaoqun; nor with Louis Koo.
My verdict
The original version starring Leslie Cheung and Joey Wong wins hands down; no question about that. This is merely a rather feeble spin off from the story from Pu Songling and I was quite disappointed, but it makes me want to rewatch the original version which is hauntingly and definitely more mesmerizing.
Rating: 2.5/5