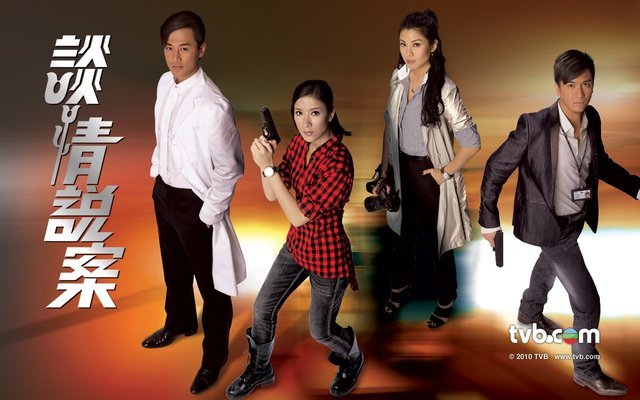 Year Produced: 2010
Producer: Lau Kar Ho
Opening/Ending Theme: 直到你不找我 by Raymond Lam
No. of episodes: 25
Language: Cantonese
Main Cast:
Raymond Lam Fung - Kingsley King Pok/Professor King
Tavia Yeung Yi - Chui Siu Lai/Sai Lei Mui
Kenneth Ma - Gordon Lo Tin Hang
Bernice Liu - Nicole Ling Man Ka
Supporting Cast:
Chui Family
Cheung Kwok Keung - Ancestor (Appearance in Episode 1 and in picture)
Law Lok Lam - Chui Sir/Chui Hon Fei (Dad)
Fung So Bor - Leung Sau Ngo (Mum)
Evergreen Mak - Chui Kwok On (Eldest Brother)
Ng Wai Shan - Tai Chui Sheung (Sister-in-Law)
Alex Lam - Chui Kwok Leung (2nd Brother)
Lawrence Ng Lok Wang - Chui Ka Hei (Nephew)
King Family
Ram Chiang - Ancestor
Lee Kwok Lun - Philip King Yin (Dad)
Mary Hon Ma Lei - Victoria Cheung Wai Chu (Mum)
Candy Chiu - Anastasia King Chi
Yu Tze Ming - Uncle George/King Chuk
Police Department
Astrid Chan - Madam Koo
Jack Wu - Chim Chi Ko
Others
Leanne Li - Bowie Choi Bo Yi
Stephen Huynh - Adrian
Synopsis/Plot/Storyline: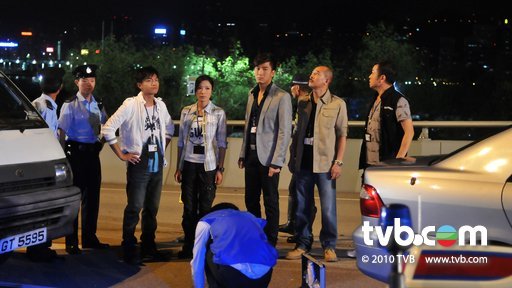 Taking crime solving dramas to a different notch, this is one which includes the study and application of physics and science in the cases.
Kingsley (Raymond Lam) is the youngest physics expert and his intelligence even garnered him as a genius in his own field. Recognized for his exceptional skills and capabilities, Kingsley was invited to be an associate professor in the local Hong Kong University.
His knowledge and skills also led him to be sought after by his best friend, Gordon (Kenneth Ma), who heads the crime investigation unit in the police department.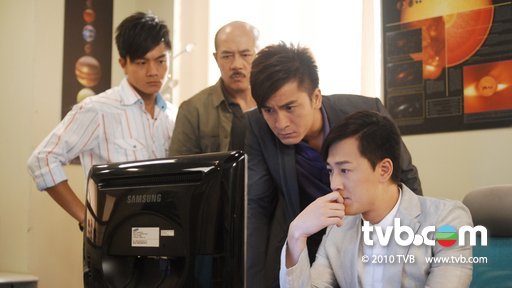 Under the wing of Gordon is a dedicated and promising policewoman, Sai Lei Mui/Chui Siu Lai (Tavia Yeung) who works hard at her job and gets along well with everyone around her due to her easy going skills. Her cheerful outlook in life made her liked by her co-workers and even Kingsley found himself attracted to her; something which he deciphered to be a work of science as he explains the stirring sense of affection in his heart for her.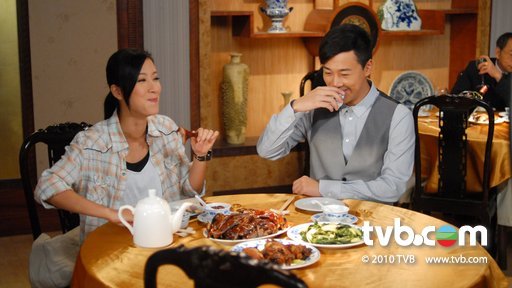 However, the romance between Lai and Kingsley was doomed from the start as they soon realized that their ancestors had crossed paths in the past and they were even sworn enemies following an incident. To add fuel to the fire, Kingsley's family; being a prominent one in the society were displeased with Lai's family background and also their social status as compared to themselves.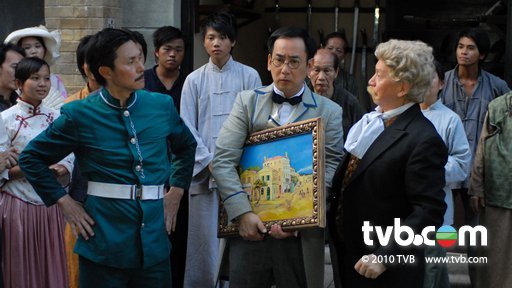 The history of their ancestors and a small feud over a painting were just contributing factors to ruining their relationship, and Kingsley well-educated Uncle George's distaste in Lai's education level and also culture just makes it worse.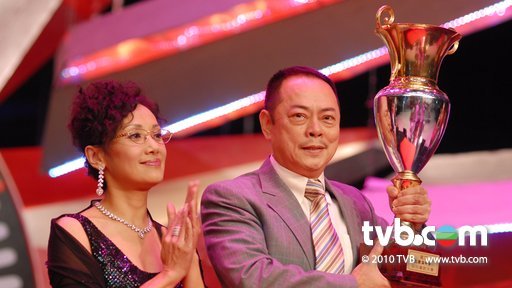 As Kingsley's parents pressured him on their perceived incompatibility with Lai, he decided to back out of the relationship and broke up with Lai in haste. Lai was devastated with the breakup as she had gone through hardships and was even willing to sacrifice her job to maintain the relationship with Kingsley. Angered and disappointed in Kingsley, Lai then returned to her job as an armed policewoman (she had earlier requested to transfer to the administration department which is more of an office job nature to please Kingsley's family.
Her family supported her, although her father was upset with her decision initially when she sacrificed so much for her love for Kingsley. After the break up, her loving family was behind her and though her father was happy that she was finally doing what she liked at work, he worried for her emotions and mental health as she buries herself in her work to get over the breakup with Kingsley.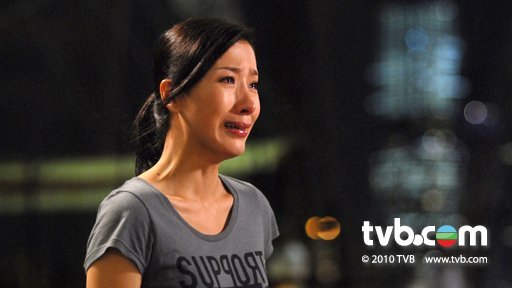 Gordon(Kenneth Ma), is the other lead character alongside Kingsley; being his best friend and the police inspector who was in charge of solving all the cases in the drama. At work, Gordon is a serious and committed person who runs the whole crime investigation team with discipline.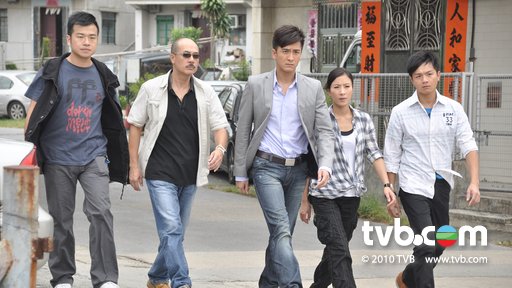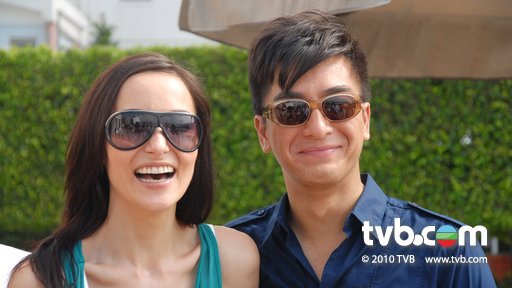 However, after work, Gordon is a frolicking playboy who constantly pursues girls for pleasure and sex and his casual partner whom he shares that basis of relationship is air stewardess Nicole (Bernice Liu).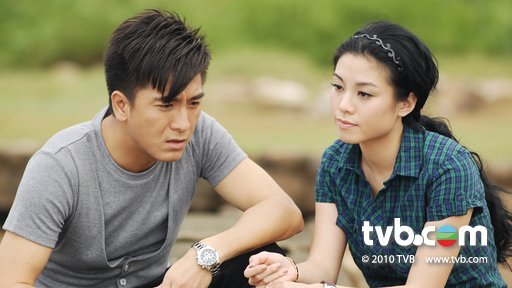 Gordon never put much thought into a serious relationship with Nicole until she announced that she has started seeing a pilot, Adrian (Stephen Huynh), after she returns from a trip. Realizing that he was jealous, Gordon looked forward to them breaking up and when he witnessed Adrian with other women, he told Nicole with the hope of them ending their relationship. However, Nicole was adamant to continue dating Adrian and even wants to marry him. Gordon went to all sorts of extent to prove his love and finally confronted his true feelings to win Nicole back to his side.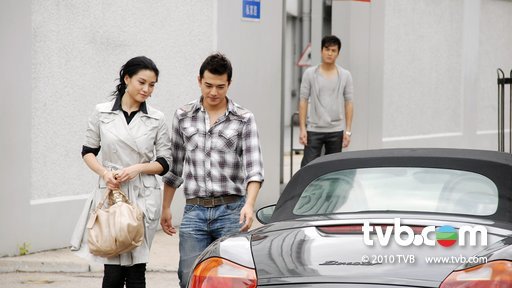 The two romantic plots probably dominated a part of the drama, which was filled with a set of interesting murder crimes with evidences and the use of science knowledge in deciphering the incidents which could possibly take place in the event of the occurrence of the crime.
Most of the cases combined the analytical skills of the police force and also the logical reasoning of science in affecting certain aspects of a case, and the lead characters just added the drama and social aspects to completing the series.
Happy ending prevails after all the cases; with Kingsley finally realizing his love for Lai and tries to win her back along with Gordon's efforts to keep Nicole by his side.
Characters Analysis/Review:
Raymond Lam as Kingsley King Pok/Professor King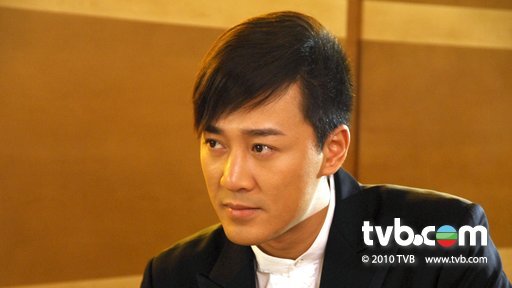 I consider myself not a devoted fan nor someone who is anti Raymond, but somehow, I just felt like he was just so wrong in this role. Seriously, to have Raymond playing a solid character with vast knowledge in science and be extremely confident in his skills is totally unbelievable. Kingsley may be a young genius, but Raymond just did not seem to fit the description and I can see that even Raymond had a hard time to comprehend that fact as he struggles to play the cool and poised expert in physics field; wearing that same bored and wooden expression for all 25 episodes. He is not a bad actor really, but this role is just not for him. I cannot even imagine him with a name Kingsley, it just seems so out of the world.
Anyway, despite the misfit of Raymond in this role, the character Kingsley himself just annoys me and I don't care whether he is a smart professor or a genius, he is definitely lousy in handling matters of the heart and everything about him just screams weak to me.
Tavia Yeung Yi as Chui Siu Lai/Sai Lei Mui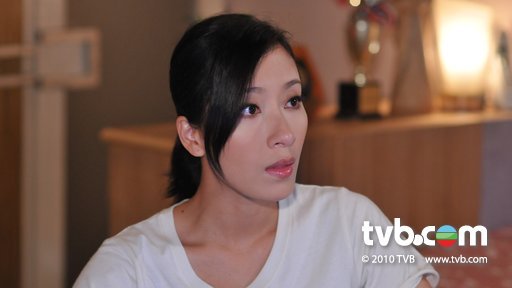 A great actress really, she just plays this role to near perfection. I love her character, and somehow Tavia always just seems to be at ease in all her roles; whether it was sweet next-door girl or a cool professional, and even in her breakthrough role as an evil villain in another series. She was a little tomboyish in here, but yet she shared that feminine side like a little cute puppy in love when the charming eligible bachelor professes his love for her. The best performance came when she had that emotional outburst in public when Kingsley breaks up with her; one could truly felt the pain and despair she had at that point, with her screaming and tears flowing down her cheeks. I was a little surprised and annoyed with the ending though; as she seemed to be able to forget the weakness in Kingsley and still accepted his proposal which I felt was just a hasty way to end the drama and to give their romance a conclusion.
Kenneth Ma as Gordon Lo Tin Hang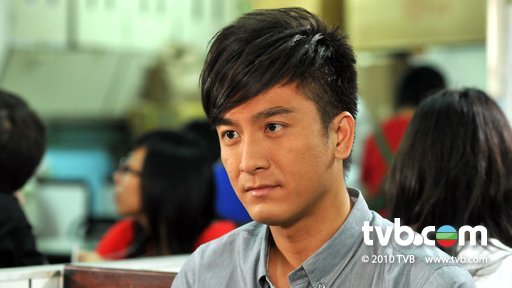 A very convincing performance by Kenneth Ma; and I just feel that this rather stiff actor in the beginning is improving so much in all his roles and it was evident in this drama. I find him funny and more believable in his outward charm which camouflaged his flaws deep inside; insecurity and lack of confidence sometimes. A down-to-earth guy who separates his personalities from his work and home, but that just depicts the realistic average being out there in the world.
Bernice Liu as Nicole Ling Man Ka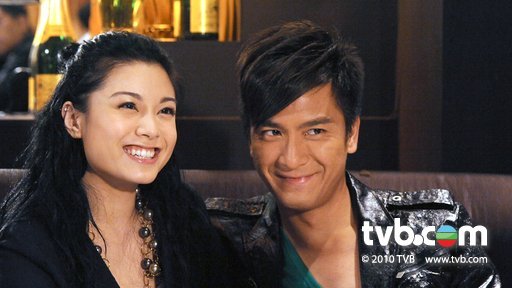 I find this character a little annoying to a certain extent as she tries to play a casual dater; and a woman who just seemed too cool for us to believe in. Nothing exceptional as this is just a role that suits Bernice who has that realistic English accent, although it's just frustrating to hear how the others in the drama just pronounced Nicole in a very weird way.
Christy's Review:
A very interesting profile to take the typical TVB crime/police dramas to a new level, and a fresh breath with the inclusion of science; particularly physics. However, I find this drama just disturbingly similar to the nature of an earlier Japanese drama; Galileo, to which Mysteries of Love was compared and also accused of plagiarizing.
Despite this being a new breed of drama, I was still disappointed that TVB had to stoop to copying ideas from their Japanese counterparts and I think this is not the first drama to do so. An earlier drama; Every Move You Make was also accused to copy the notion of popular American drama, Lie To Me.
I do hope that TVB reprise their own creativity; and take a step back to relish and relive the memories of their own Hall of Fame with all the great series in the past? There is definitely much more in TVB than needing story inspirations from others.
It is hard not to compare Mysteries of Love to Galileo; as the character of Kingsley just sticks out like a sore thumb to constantly remind of the exact same character in the Japanese series.
However, I find this drama still enjoyable, or maybe I just like the nature of both dramas which revolves around crime solving.
One thing; I do find it annoying that TVB constantly tries to force their actors to speak English to make viewers believe the part that the character returned from overseas. It sounds unnatural, and far from believing that part of the drama (and of the actor), I would strongly suggest to select actors who could truly speak native English and not some falsified accent which makes it even more unrealistic.
Likes about the series:
The cases and also the characters of Tavia and Kenneth; which somehow I felt was more suitable for each other compared to their alleged partners they were paired with.
Also, the supportive family of Tavia just adds the warmth of family love to the drama; and the enchanting and comical characters of her two elder brothers just add to the laughs and lightheartedness of the story.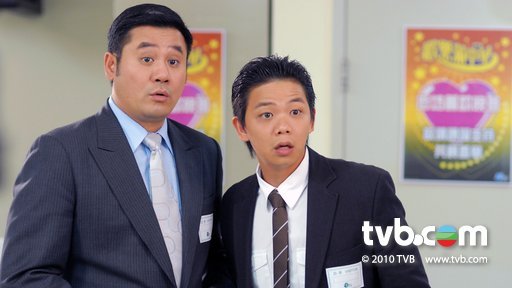 Dislikes about the series:
Plagiarism, and some weird accents used in the drama.
Verdict:
Overall, I find it funny and confusing that I still like the drama nevertheless (but I hope something is done about the plagiarism in the future) as it is still an entertaining watch.
Rating: 3.5/5
Disclaimer: Photos are images of TVB.com and are only for illustration purposes.