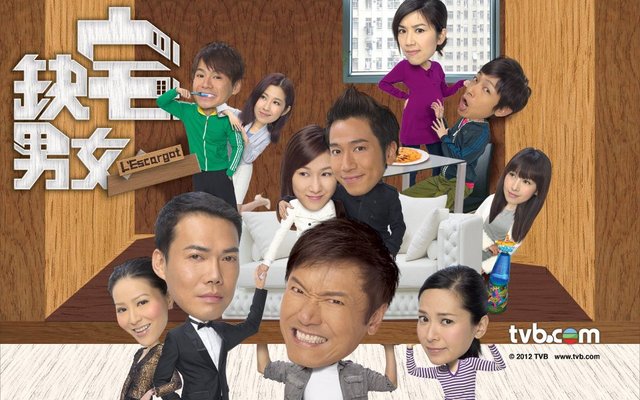 Year Produced/Released: 2012
Director: Kwok Wai Sing
Producer: Nelson Cheung (TVB)
Writer: Lau Choi Wan, Suen Ho Ho
Cast:
Michael Miu Kiu Wai - Kwan Ka On
Sonija Kwok Sin Lei - Sze Long Kiu
Angelina Lo - Cheung Mei Ling
Oscar Leung - Kwan Ka Hong
Mandy Wong - Lau Siu Lan
Linda Chung Ka Yan - Kwan Ka Lok
Him Law - Kwan Ka Weng
Ron Ng Cheuk Hei - Ting Koon Fung
Michael Tse Tin Wah - Ko Wang Chim (Jim)
Joyce Tang Lai Ming - Lee Man Wah
JJ Jia - Ko Chi Yiu (Joyce)
Jason Pai - Ting Hoi
Mannor Chan - Wong Lai Sim
Yoyo Chen - Buk King
Supporting Cast:
Joe Junior - Sze Yat Man
Pak Yin - Chung Pui Yiu
Vin Choi - Kenny
Leung Hoi Ching - Kwan Cho Kwai
Lam Chi Nok - Kwan Hau Lam
Geoffrey Wong - Yeung Chung Wai (Paul)
Synopsis/Plot/Storyline:
The story takes on a realistic portrayal of the dire need/demand to for one to own a home to call their own in the ever changing faces of the busy cosmopolitan city of Hong Kong.
Focusing on the story of the Kwan's family; or particularly on Kwan Ka On (Michael Miu), who was also the narrator at the start of the drama, he tells of his own life story.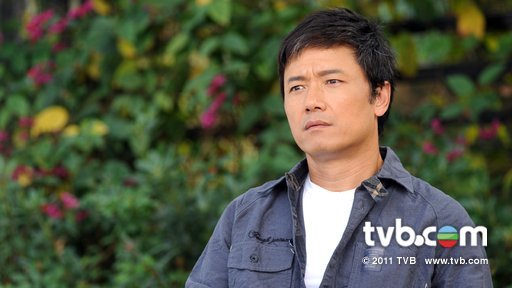 On runs a construction/renovation company where he works with his mentor, Ting Hoi (Jason Pai) and two workers. At the same time, he is also the husband of Sze Long Kiu (Sonija Kwok) whom he married a few years ago and bought a house together after queuing to bid for the lot on the night of their wedding.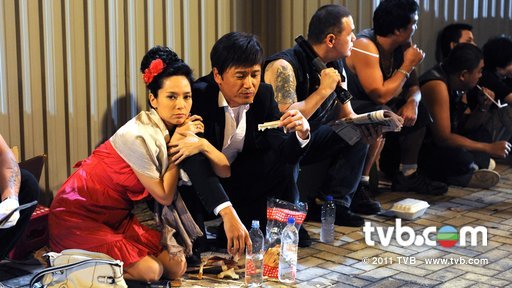 Unfortunately for the couple, the economic slump and the SARS outbreak in the following years plummeted the price of their apartment to almost nothing, leaving them devastated to see the major loss in their bank accounts and profits.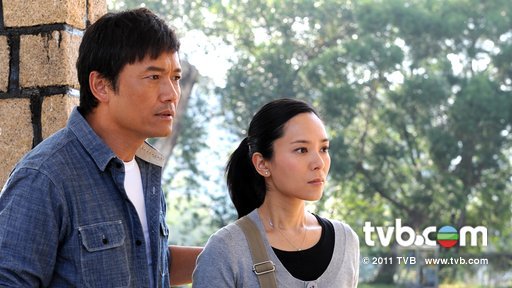 To add to their dilemma, On's second brother, Hong (Oscar Leung) impregnated his girlfriend at that time, Lau Siu Lan (Mandy Wong) and the two had no choice but to marry immediately. However, Lan refused to agree to the marriage unless Hong owns his own home. Hong fulfilled his promise to Lan, and bought her a house; though at the same time, he also threw in most of his savings for investment which went awry and he lost almost everything. Hong's predicament landed him in major debts with the loan sharks and at the brink of losing his own home.
On, being the eldest in the family and always the responsible one, could not bear to see his own brother suffering and with his own sister-in-law heavily pregnant, On took up the responsibility to repay his brother's debts and also to finance their home; adding a total of three homes on his shoulder with his own and his mother's house.
When Long Kiu also lost her job at the bank, On and Kiu were forced to sell off their own apartment, much to Kiu's disappointment and the couple, together with their daughter, Hau Lam, had to move back to stay with On's mother in a 700 square feet flat along with On's two younger brother and sister, Ka Lok (Linda Chung) and Ka Weng (Him Law).
On landed a job to renovate wealthy real estate agency's owner's house and befriends the seemingly righteous man, Ko Wang Chim (Michael Tse) and his family. However, On's impression of Chim diminishes when he learnt that he was the culprit behind the fire and resale issues of his brother, Hong's old flat. On was even more furious when Hong was injured by a car driven by two men who were causing havoc at Hong's flat and when Hong chased after them, he was hit by the car, causing his leg to be severely injured in the incident. On confronted Chim in his office and although Chim claimed not to have anything to do with the incident, he wrote On a HKD$500,000 cheque to help Hong with his medical fees; which On tore up in anger. Chim was impressed with On's character as he had finally met someone who prioritized dignity over money.
Hong refused to have his leg amputated which led On to seek help from a famous Chinese practitioner, whom, unknown to them, was secretly persuaded by Chim, after being tipped by an angry Ka Lok at the club. Lan, on the other hand, was upset with On over his rash action of tearing up the cheque which duly belonged to her and Hong.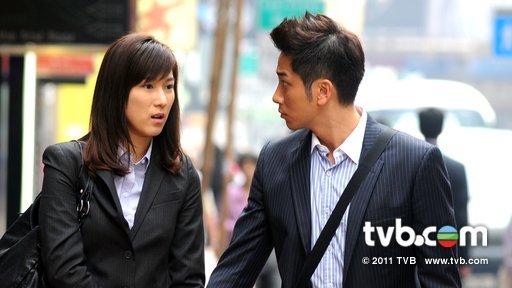 Ka Lok, works for a PR company and was in a relationship with her longtime boyfriend, Ting Koon Fung (Ron Ng). Fung was in an estranged relationship with his own father, Ting Hoi, who, coincidentally was On's mentor and worker. Fung blamed his father for his affair with a China woman and having another family outside, although his mother, On and Lok tried to advise him to maintain a better relationship with his own father.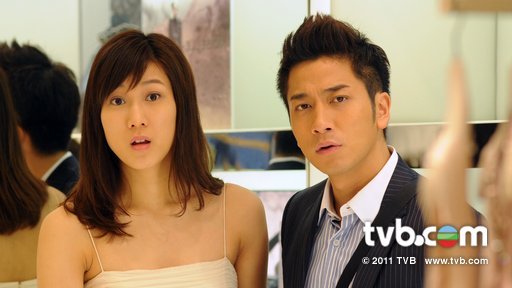 In an incident where her shoe broke, Lok and Fung runs into a designer's boutique where they were amazed to meet retired actress, Lee Man Wah (Joyce Tang), who bought dresses and shoes in a generous manner. After Fung left Lok to take the taxi home, Lok was caught up talking to Fung on the phone when she was almost ran over by Chim's car. Feeling guilty over Lok's broken new shoes, Chim hurriedly writes her a cheque for compensation and left. Lok felt that the amount on the cheque exceeded the actual price of her new shoes and kept the cheque in her purse all the while, hoping to bump into Chim again so that she could return him the cheque. When she went out with her boss on a business assignment, she ended up at a club's lounge where she was unable to pay for her drink since she was a non-member and it was then that she bumped into Chim again and asked him for help. She then returned the cheque to Chim, and Chim was impressed with her character.
On impressed Chim and Man Wah when he was able to communicate with Chim's socially awkward sister, Joyce (JJ Jia) and Wah tried to convince On to stay and complete their house's renovation when On announced he wanted to leave after Hong's incident. Joyce, intent on practising her skills to graduate, followed Fung and Lok on their lunch meetings and took photos of them secretly. Her move was discovered by Fung, and the two became friends.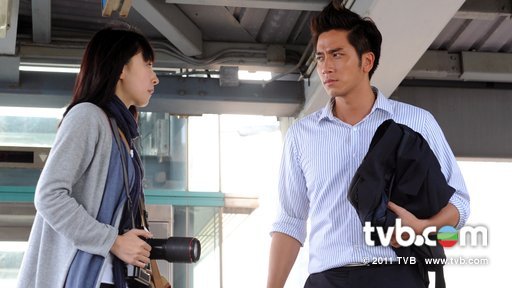 Things became tense at the Kwans when Hong's protest at his own flat failed following his injury, and Lan blamed Hong for their misfortunes; particularly at causing them to lose the KHD$500,000 cheque, leading On to feel guilty to the extent of allowing them to move back home and stay in the cramped up flat with everyone. Lan's selfishness and arrogant behavior irked everyone at home, but everyone just put up with her because of her pregnancy. Hong also suffered from depression following his injury and recovery, and also his failure in keeping his own home and job.
Lok, however, pitied On and Kiu and felt guilty for their sacrifices in selling their own home, which she knew was partly due to finance her studies.
She discussed with her boyfriend, Fung, on how to help them raise a downpayment for them to be able to purchase a new home; which she knew is Long Kiu's lifelong dream.
However, On's mother was not too pleased with their plan to move out, although she was convinced by her granddaughter, Lam Lam, that they eventually need their own home for their own family. When On and Kiu finally could buy their own home, the owner changed her mind and decided to raise her original price, much to On and Kiu's disappointment.
On, intent on earning more money, took up several more jobs and ended up fainting at work, to which they suspected him of having ulcer. Lok covered up for On and reminded him to take his medicine on time, but when things got worse and On coughed out blood, he had to be hospitalized and Kiu, to fulfill On's wish, hid the incident from their mother.
Siu Lan continued with her swaggering ways and tried to bad mouth On's absence as probably having an affair outside, and Kiu, in an outburst, revealed the truth, causing Hong to slap his own wife and Weng to call her a bitch.
Meanwhile, Lok and Chim's encounter continued for several times as Chim engaged her PR company for their real estate events, and even bought over her company eventually. What Lok did not know was that Chim was interested in her and wanted to be closer to her. Lok and Chim's friendship bordered on a dangerous line when Lok found out that Chim had been helping her family during their hard times, behind her back and was anxious when she found herself harboring feelings for him.
Then Fung, or Big Ding, as she calls him, was trying to help her to solve Hong's debts, and landed himself in a bigger debt when he invested in a wrong stock and lost his money.
Chim secretly helped Big Ding in solving his issues as well, and clearing his debts.
At the same time, Lok suppressed her own feelings for Chim, until one incident in which Chim was supposed to leave on a plane and the news reported that the plane crashed. Lok stayed overnight at the office to wait for news and found herself upset when she saw Chim's name on the list of deceased passengers. When Chim appeared at the office, he told Lok that she had finally fallen in love with him and that he was in love with her all along. Lok ended up sleeping with him, in that spur of a moment and also due to her feeling indebted to Chim for helping her family on numerous occasions.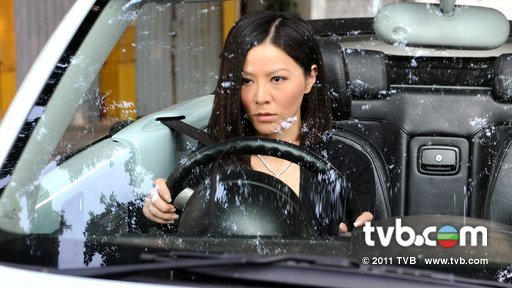 Feeling guilty over what she had done, Lok tells Fung that she wants to get married as soon as possible, much to Fung's delight.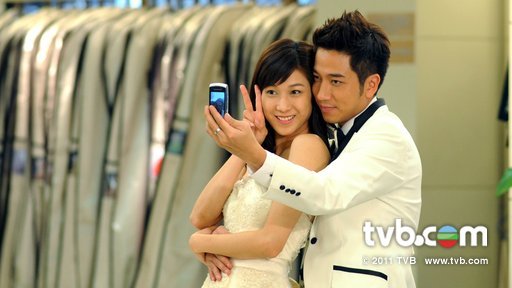 Chim was furious when he found out about Lok's marriage plans and confronted Lok on the streets near her house, shortly after Big Ding had dropped her off. Lok told Chim she wanted to forget about their one night stand, and was shocked to see Big Ding standing there, and that he had heard everything.
Hurt and angry, Big Ding told Lok that he wanted to end things between them and that there will no more wedding, much to Lok's despair.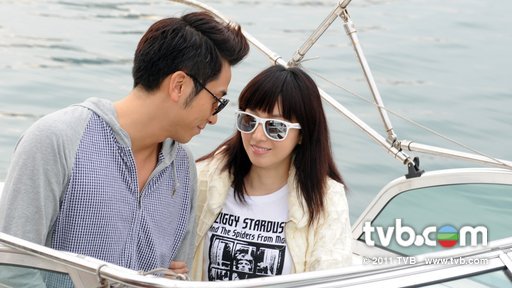 Big Ding then ran into Joyce, who helped him through his grief and even helped him to get a job in her brother, Chim's company which Big Ding accepted, as he plots his revenge against Chim for ruining his relationship. He fakes being in a relationship with Joyce, to anger Lok.
Lok, at the same time, refuses Chim's advances but eventually gave in when she was jealous of Big Ding who had gotten over their relationship so soon.
When On learnt of Lok sleeping with Chim, he lost his temper and slapped his own sister, only to be slapped by his mother who told him that he never took the time to understand the matter and his own sister's reasons. When On understood that Lok did it to return a favor to Chim, he forgave her.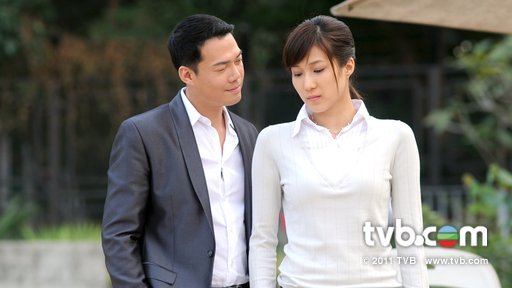 On and Kiu also faced a dilemma when Siu Lan gave birth to a son, and the space inside the flat was just too cramped with an additional baby, even though Lok had already moved out.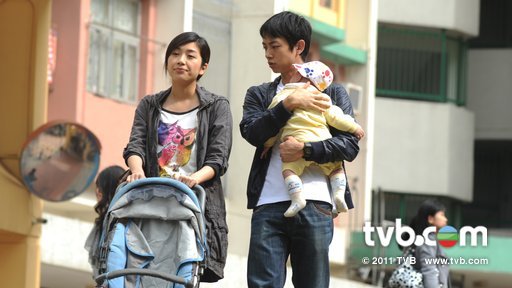 On and Kiu then found a small unit and moved out, giving way to Siu Lan and Hong, but Kiu was heartbroken at having to separate from her own daughter, Lam Lam, whom she had to send to her mother's home.
When Hong lost his job, On gave him a job at his construction firm despite him not knowing anything. Then even Siu Lan joined the company.
On and Kiu's relationship further hit rock's bottom when Kiu bumped into her ex-flame, Paul (Geoffrey Wong), who offered her a job at his bank and she accepted.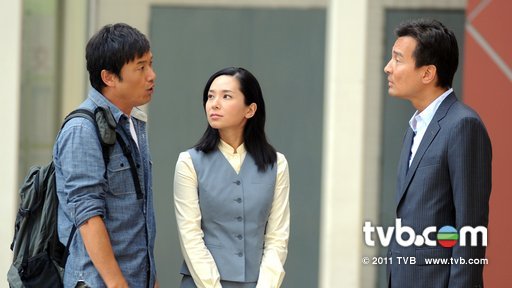 On's jealousy and constant accusations pushed Kiu to the edge where she was furious at being misunderstood.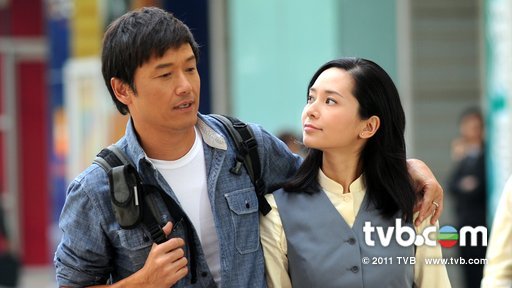 Just as they have reconciled, On's dignity at returning the profits he made from the house renovation to Chim following Ka Lok's incident and causing them not being able to fund another home led to Kiu slapping On. They reconciled again but Long Kiu finally lost it when On's jealousy took a turn for the worse and he even suspected her of having an affair with Paul.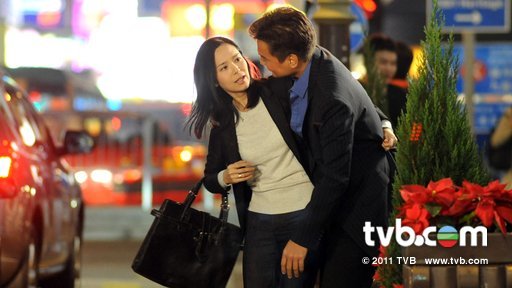 Long Kiu decided to call for separation and On, tried with much failure to win her back home again.
On also found out that he may have developed an eye condition which may cause him being blind.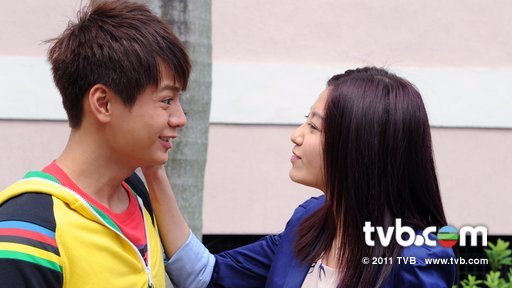 The youngest brother in the house, Weng, also had found his own love interest although Buk King (Yoyo Chen) initially caused him to lose his job as a delivery boy.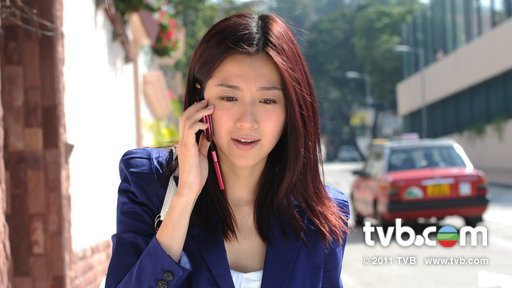 However, she introduced him to a job at her workplace and developed a romantic interest in him. They soon became married but they were constantly at loggerheads with each other and even drew lines with each other in their own house.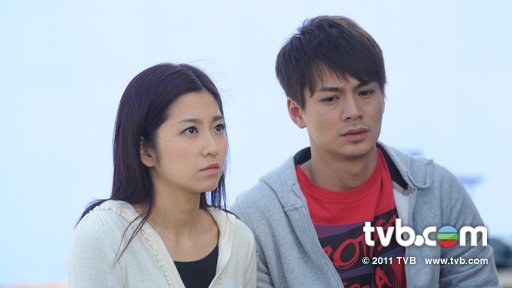 When their mother was found to have collapsed in the house, the family rushed her to the hospital only to find that she had died of stroke. Their mother's death caused them much grief, but soon Lan was trying to usurp the flat from On's hands. On finally decided to say No for once, and caused a rift with Hong and Lan, who were intent on getting the house for themselves.
However, Hong and Lan felt guilty when they were surprised by On's defiance, which was actually to be selfish for the importance of his own wife and daughter.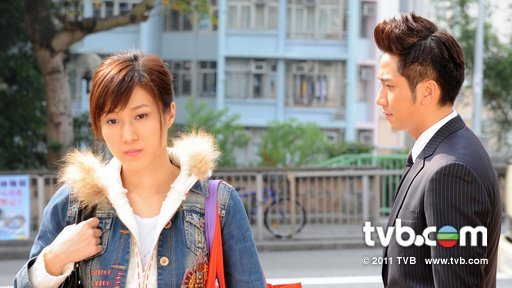 On was also furious when he found out that Lok was still maintaining a relationship with Chim, when he was confronted by Chim's wife, Wah who was upset over Chim's refusal at breaking the relationship. Lok then decided to break it off with Chim, and Chim, in a fit of anger, took it out on Big Ding whom he called a coward for allowing Lok to bear all the grief and misery.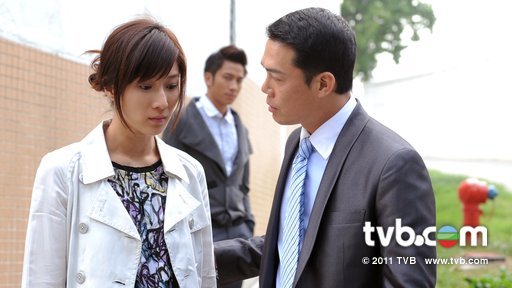 When Big Ding learns of the truth behind Lok sleeping with Chim, he was upset with himself for not trusting Lok and got involved in a car accident.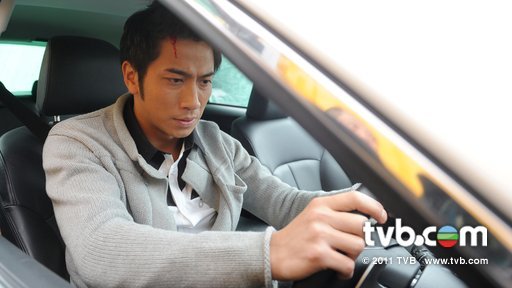 Lok saved Big Ding and sent him to the hospital, but she retreated from Big Ding's life as she felt that her actions will definitely cause a scar in their relationship and Big Ding is better off with Joyce who obviously truly loved him.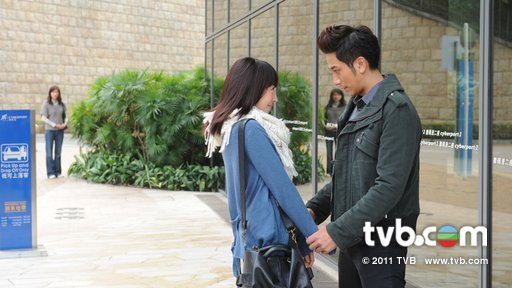 Lok left to further her studies in Australia.
As the drama wraps up the story, On finally got the flat for his own when Hong and Lan decided to move out when their landowner agreed to offer them a new price.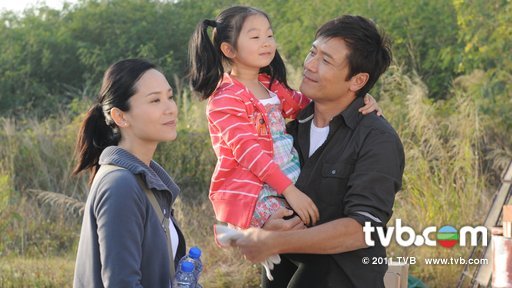 Also On had miraculously recovered from his eye condition when he was hit by some thugs in a misunderstanding. Kiu and On reconciled, and Lok flew back to surprise her brother On on his birthday.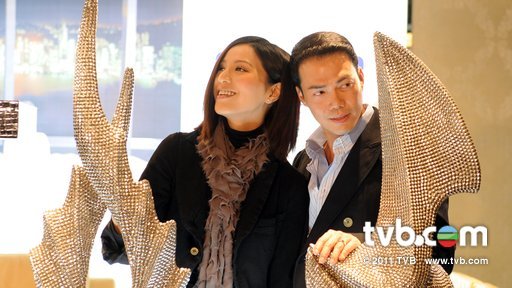 Chim also finally realized that his wife cared about him the most and they were back with each other while Joyce and Ron were also living with each other happily.
It was in all a happy ending.
Christy's Review:
I liked the realistic life depicted in this drama, about how the middle class people in Hong Kong struggles to make a living and to own a place to call their home.
The story progresses really well, exploring into each of the individual character's life and stories but I was disappointed towards the end of the drama which was kind of abrupt after pushing it to such climax.
Likes about the series:
The warmth of the family relationship and also the realistic portrayal of particularly Michael Miu and Sonija Kwok. After so many bouts of unconvincing roles as he returns to his acting career, this is finally a great role for Michael Miu to show his best performance as a pitiful and sacrificing eldest brother who puts everyone's interests before himself and his own family.
Sonija Kwok was also excellent as the wife who understood her husband's role although she was a single child and was loved in her own family, and it is at least realistic that even a patient and tolerant woman like her could finally lose her temper when her patience is put to the test.
I was surprised that I also liked the pairing of Linda Chung and Ron Ng in this series, and how the two had also improved so much in their acting from their previous roles. I find it interesting that I would be rooting for them, and even feeling sad at their breaking up with each other.
Dislikes about the series:
The ending seemed a little rushed and abrupt, as mentioned, as I felt that things did not seem so logical at the end. I mean, Lan was manipulative and selfish all the way through the drama, and it did not seem that logical that she could just give up so easily at the end to add a flat to her name. It was also illogical how Big Ding could become rich so easily and suddenly despite him working for so many years and not being able to do it, but then when he started working for Chim, he could suddenly become rich that he could afford a boat and a bungalow??
Totally weird...
The Verdict:
Definitely a good watch, and recommended for families. This drama will definitely make you appreciate what you have at the moment and how great it is to have a home :)
Rating: 4/5
*Images are property of TVB.com and are only for illustration purposes*