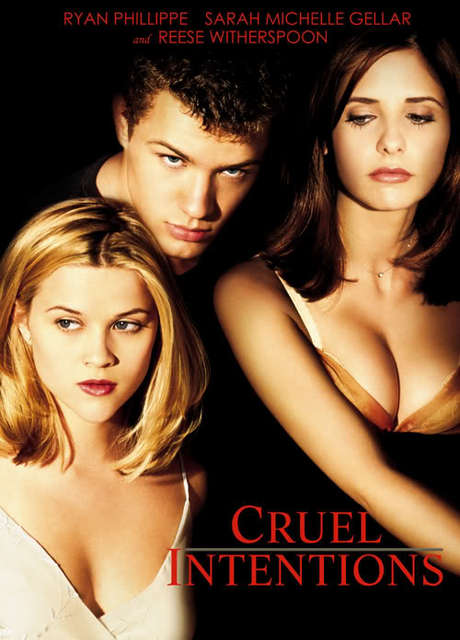 Year produced: 1999
Director: Roger Kumble
Producer: Neal H. Moritz
Adapted from: Les Liaisons dangereuses by Pierre Choderlos de Laclos (1782)
Writer: Roger Kumble
Distributor: Columbia Pictures
Cast:
Sarah Michelle Gellar - Kathryn Merteuil
Ryan Philippe - Sebastian Valmont
Reese Witherspoon - Annette Hargrove
Selma Blair - Cecile Caldwell
Joshua Jackson - Blaine Tuttle
Sean Patrick Thomas - Ronald Clifford
Supporting Cast:
Swoosie Kurtz - Dr. Regina Greenbaum
Tara Reid - Marci Greenbaum
Christine Baranski - Bunny Caldwell
Eric Mabius - Greg McConnell
Louise Fletcher - Helen Rosemond
Charlie O'Connell - Court Reynolds
Synopsis/Plot/Storyline:
Kathryn Metreuil (Sarah Michelle Gellar) is the stepsister of the suave and charming womanizer, Sebastian Valmont (Ryan Philippe). With their wealth, the two rule the upper east side with their manipulative and conniving plans in turning the socialites' world upside down.
At the start of the movie, Sebastian was engaged in his final therapy session with Dr. Regina Greenbaum (Swoosie Kurtz) where Sebastian decides he has already recovered from his constant sexual urges and is ready to start anew. After Sebastian leaves the office, Dr. Greenbaum receives a phone call from her distraught daughter, Marci (Tara Reid), who told her that her boyfriend had broken up with her and that he had posted her nude photo on the Internet.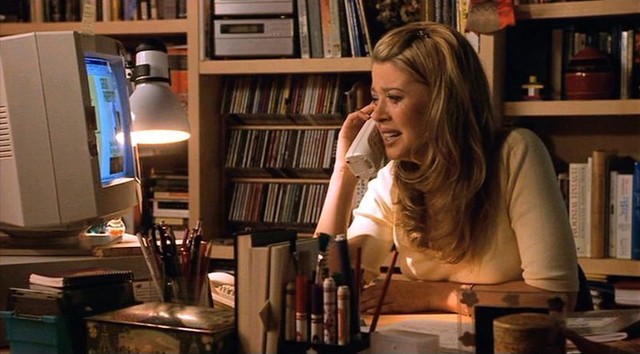 From Marci's description, Dr. Greenbaum realized that Sebastian was the culprit and she ran after him, shouting at him from the glass windows on the second level, but Sebastian coolly walked off, pretending he did not know Dr. Greenbaum at all.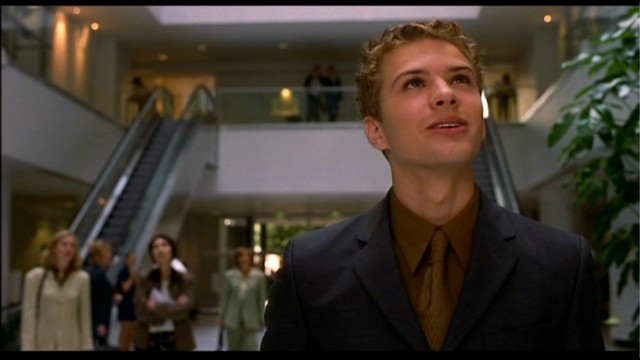 When Sebastian reaches home, he was greeted by his beautiful and sexy stepsister, Kathryn, who was receiving her guests; Mrs Caldwell (Christine Baranski) and her daughter, Cecile Caldwell (Selma Blair), who was starting new in Kathryn and Sebastian's school in the new term and Mrs Caldwell wanted Kathryn to help her daughter and in settling her in with the school crowd. Kathryn, promised to do so, as she was the student body president and also in with the most popular people in the school. Mrs Caldwell was not too impressed with Sebastian's behavior as he tried to flirt with Cecile and hurriedly left.
After the Caldwells have left their house, Kathryn turned into a bored expression and offered Sebastian a new 'project'; Cecile Caldwell to help her in her revenge against her ex-boyfriend, Court Reynolds. It appears that Court and Kathryn was engaged in a short-lived fling, in which Court dumped her for a more naive and innocent girl who was none other than Cecile Caldwell herself. Angered by this move, Kathryn wanted to take revenge towards Court, by teaching Cecile to sleep with as many men as possible to corrupt her reputation and making her the tramp of the upper east side. She tried to engage Sebastian to seduce Cecile, but he refused.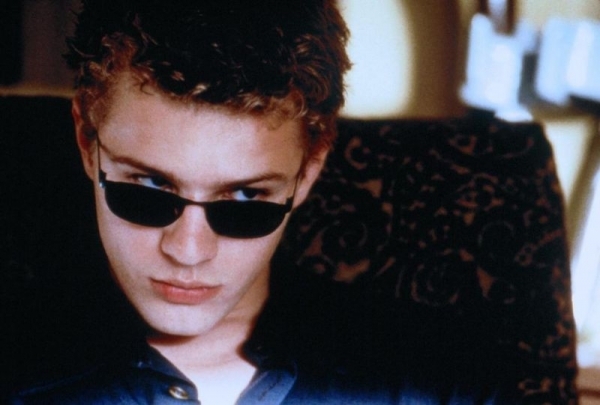 Instead, Sebastian shares on his interest in Annette Hargrove (Reese Witherspoon) who has recently published a manifesto on her views on virginity and sex and that she plans to wait until she is married. To top to that, Annette is the only daughter of the next headmaster of their prep school Manchester and Sebastian learns that she will be staying with his aunt, Helen Rosemond (Louise Fletcher) in the Hamptons on Long Island for the summer, which gives him the perfect opportunity to approach and seduce her.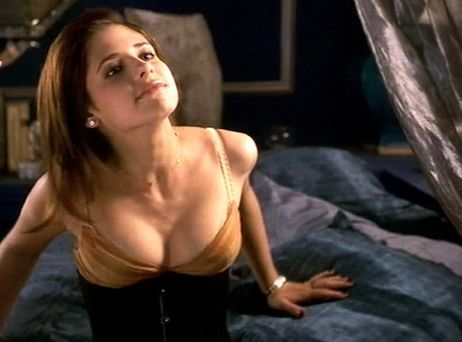 Kathryn snorts at Sebastian's plan and does not think that he will be able to succeed, and so they make a wager that if Kathryn wins, she will get Sebastian's new car while if Sebastian wins, he will get to sleep with Kathryn, as she is the only girl that he cannot get.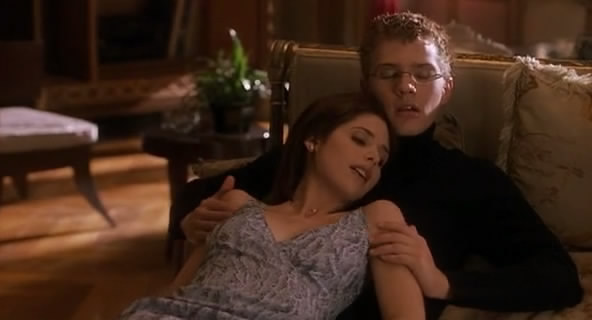 At the same time, Kathryn was thrilled when she found that there may be romantic sparks between Cecile and her music teacher, Ronald Clifford (Sean Patrick Thomas).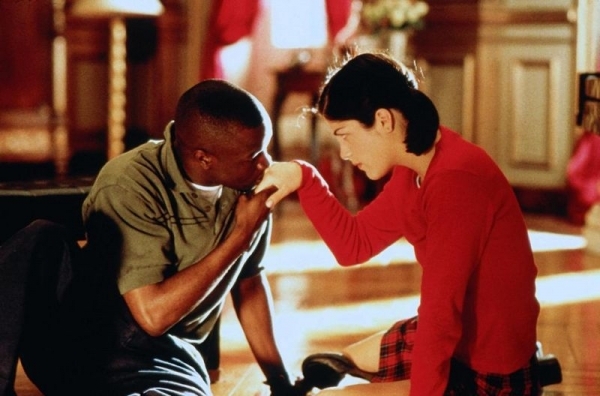 When Cecile confided in her feelings to Kathryn, she encouraged Cecile to be with Ronald, with the hope that she will lose her virginity to Ronald.
Sebastian, on the other hand, was having a hard time to win Annette's trust in Long Island, as Annette told him that she could see through his intentions and that she had no interest in him although they seemed to be getting along quite well. However, Annette rejects Sebastian advances and even told him that she knew about his past history with women.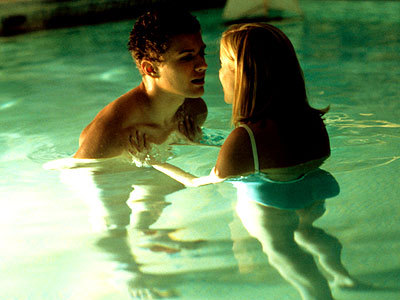 Angered by the rejection, Sebastian shared with his friend, Blaine Tuttle (Joshua Jackson) who believed that it Annette may have been influenced by her ex-boyfriend, Greg McDonnell (Eric Mabius) and coincidentally, Blaine found out that Greg was a homosexual. Using himself as a bait, Blaine seduced Greg to his room that night and have Sebastian barge into them. They confronted the terrified Greg who pleaded with them to keep his sexuality a secret, while Sebastian made him promise to reinvent Sebastian's image in front of Annette through their fabricated story, as Greg and Annette were not just ex-lovers but also best friends.
Greg was seen to be telling Annette about Sebastian, and even tried to find out who talked about Sebastian in front of Annette. It was then that Sebastian found out that Annette was alerted of his philandering ways from a letter she received from Mrs Caldwell who warned her of Sebastian.
The angered Sebastian then returns home and agrees to help Kathryn with her plan to destroy Cecile. Thrilled, Kathryn then turns to Mrs Caldwell with her good girl reputation and told her about Cecile and Ronald's romance, causing Mrs Caldwell to break them up.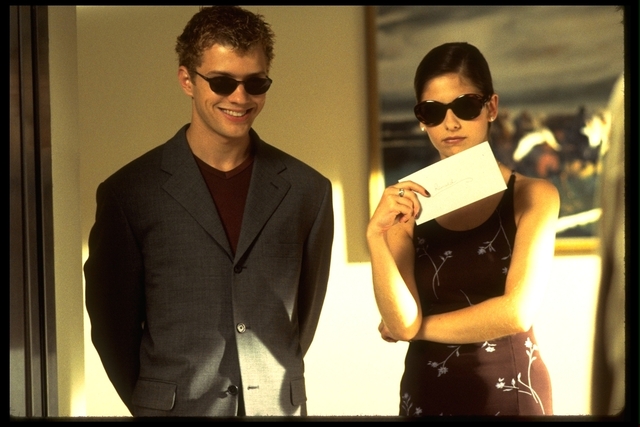 It was then that Kathryn and Sebastian turned up to help Ronald, and encouraged him to write a love letter to Cecile; which Sebastian will deliver to her. Sebastian then calls Cecile and taught her to run from her house and meet him at his house that night to get the letter from Ronald. Cecile did not sleep with Sebastian, who only performed oral sex on her but she confided in Kathryn the next day. Kathryn seized the opportunity and told her to learn from Sebastian on the art of sex, so that she could please Ronald in bed and even encouraged her to sleep with as many guys as possible. However, unbeknownst to Cecile, Kathryn was also using the same reason to bed Ronald.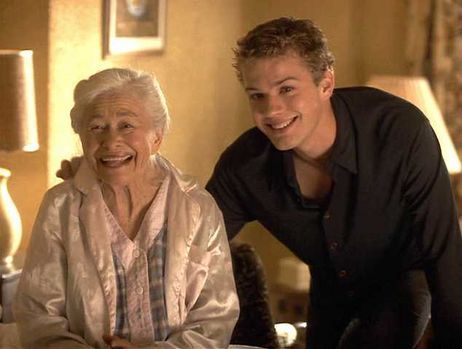 Sebastian continues to reinvent his bad boy image by joining Annette on volunteer work, and the two had a great time bonding; especially when Annette tried to loosen Sebastian up after telling him that he is being too uptight most of the time.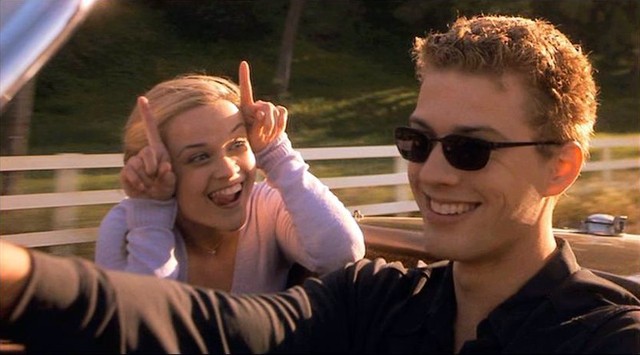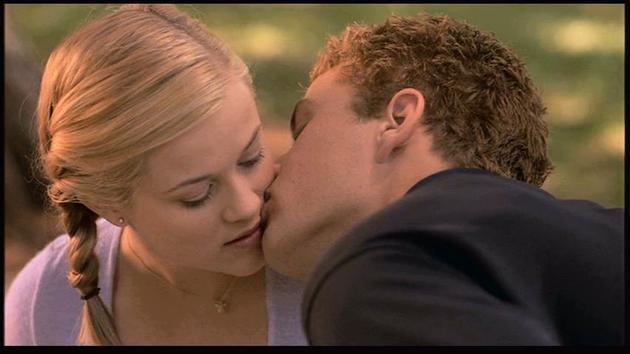 As they spend more time together, Sebastian soon falls for Annette and although Annette feels the same, she was still hesitant to show her affections, causing Sebastian to call her a hypocrite.
However, she soon gave in and was willing to offer herself to Sebastian, but he walks away from her, as he felt guilty for misleading her and did not want to hurt her further.
Heartbroken and ashamed, Annette left his aunt's house the next day but Sebastian, tipped by Greg, runs after her and found her where they slept with each other at her parents' hotel suite.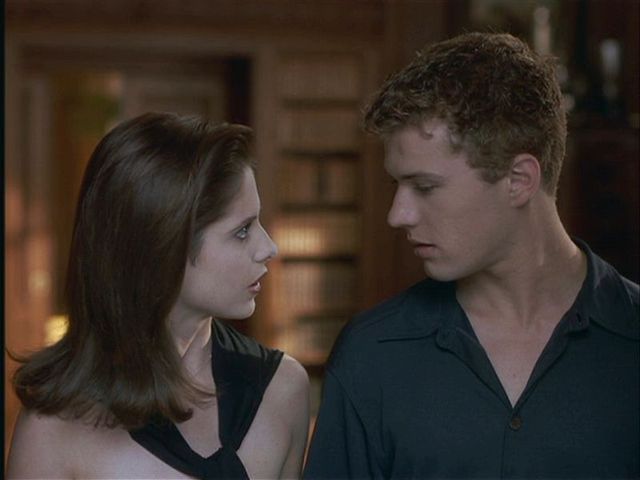 When Sebastian reaches home, he was seduced by Kathryn but he rejects her advances as he is now in love with Annette.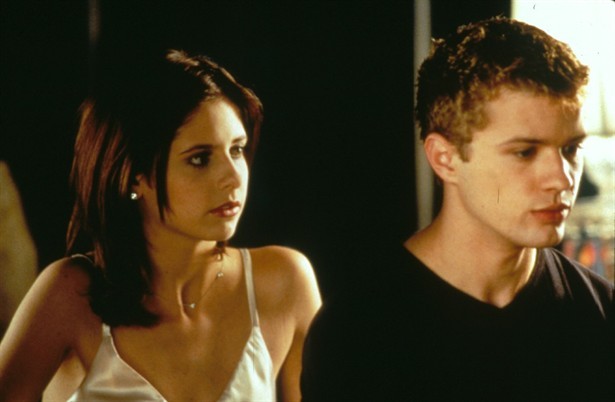 Raged and yet jealous, Kathryn then touts Sebastian as a soft guy and threatens to destroy Annette's reputation in school if he does not break up with her.
Sebastian then proceeds to meet up with Annette who greets him warmly but was greeted with a cold break up by him.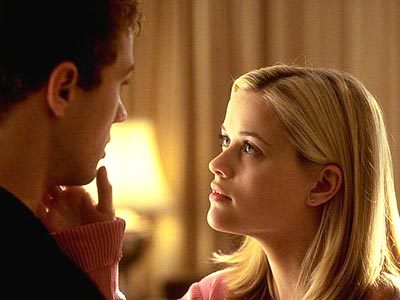 Sebastian then returns to Kathryn, and were planning to celebrate their victory in which Kathryn told him that her victory was not over the wager, but rather, over her being able to manipulate him so easily. She told him that Sebastian was obviously in love with Annette and yet he was willing to give her up just because she told him to. It was her triumph that she had made him give up on his first true love so easily, and she refused to sleep with him, claiming that she does not sleep with losers.
Sebastian then leaves, declaring war with Kathryn.
He tried desperately to contact Annette but to no avail, while Kathryn contacts Ronald, telling him that she was hit by Sebastian, angering Ronald. When Sebastian left the building after handing his journal to Annette, he was confronted by an angry Ronald who beat him up. Annette runs after Sebastian, and tried to break up the fight but was pushed by Ronald to the road where she falls. Sebastian pushed her away from an oncoming taxi, and was hit instead.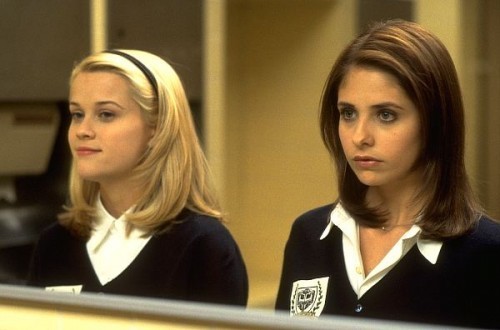 At Sebastian's funeral, Kathryn bumped into Annette at the restroom and the two made small talk with each other. When Kathryn gave her eulogy, she was surprised to see all the students leaving the funeral hall one by one and loses her concentration. She ran out and was shocked to see all the students poring over a book, and she received a copy from Cecile, and realized that it was Sebastian's journal which published about his conquests and also the truth about Kathryn.
Annette drives away, triumphant, with Sebastian's journal on the passenger side of the seat.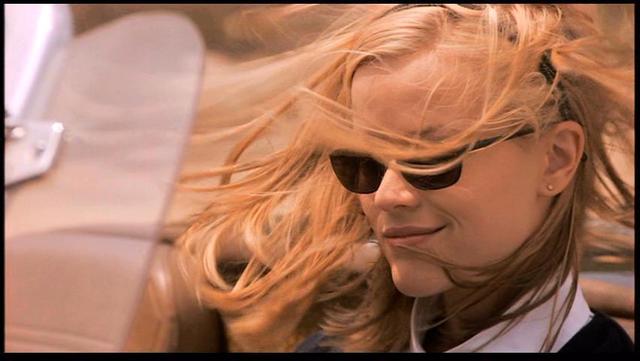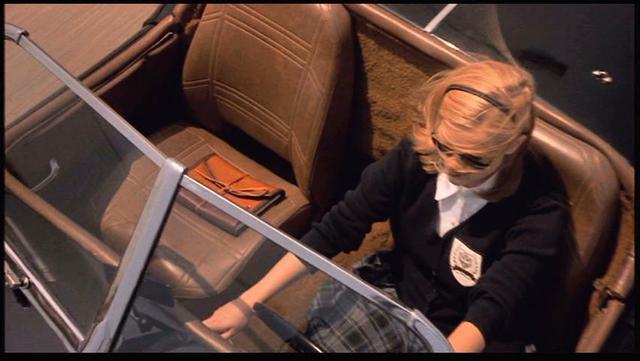 Christy's Review:
This was one of the dark yet sensuous thriller back in the 90s, and backed by the similar suspenseful theme in the novel and the strong cast, most of whom were in their teens and youth, it is no wonder that this movie had been nominated for several awards.
The strong cast greatly enhanced the popularity of the movie, and though there were just certain absurdities in the movie, it was overall not such a bad movie which reflects on the minds and manipulative characters of the young and wealthy teens. It is a projection of how one cannot be perceived by their appearances; and that there could be dangerous concepts running through their minds. A rather bold approach in the portrayal of the dangerous young minds, and twisting it into a dark plot like this.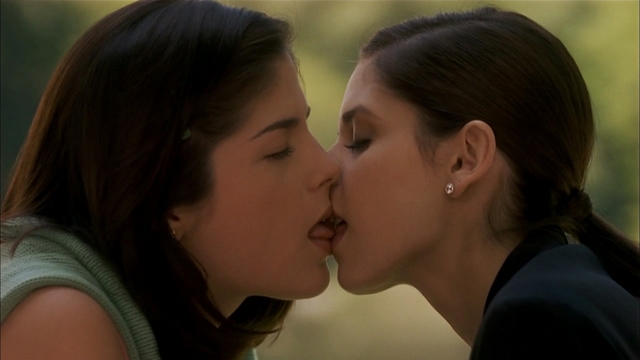 The movie also explores on various topics concerning the younger generation and also the society; such as free sex, homosexuality, inter racial romances, and searching for love/identities/sexuality which is seen through the character minds, games and intertwining stories. Examples of such bold themes include the kissing scene between Kathryn and Cecile; the romance between Cecile and her black music teacher, Ronald; the relationship between Blaine and Greg; the various relationships of Kathryn and Sebastian; and also Annette in understanding her feelings and affections for Sebastian and in deciding what to do.
It is all part of the growing up process portrayed in the movie, on the right and wrong and on whether there is a right and wrong in everything.
Character Analysis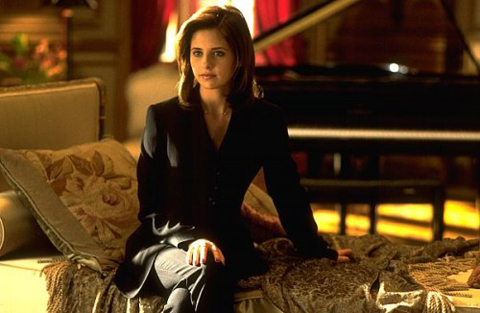 Sarah Michelle Gellar,
was excellent as the conniving seductress,
Kathryn
and she manages her facial expressions with that sweet yet manipulative twinkle in her eye.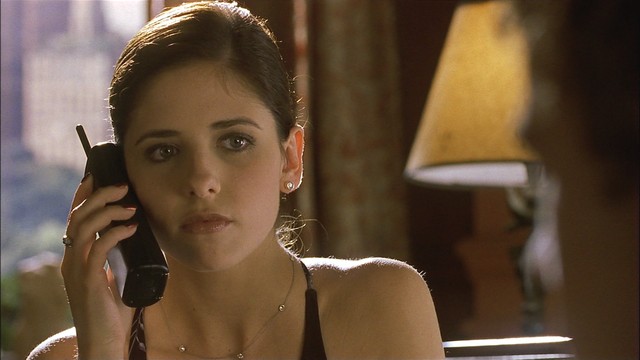 Her mother married Sebastian's father, presumably for money, as mentioned by Sebastian earlier in the movie, and it was probably due to their parents' messed up relationships which made them craving for attention and also in dealing with boredom.
She is pretty and popular, and it was probably due to the fact that she could get anything she wants that made her overly confident and also unable to accept failure in everything she does, even it means to resort to mean and negative ways to achieve it.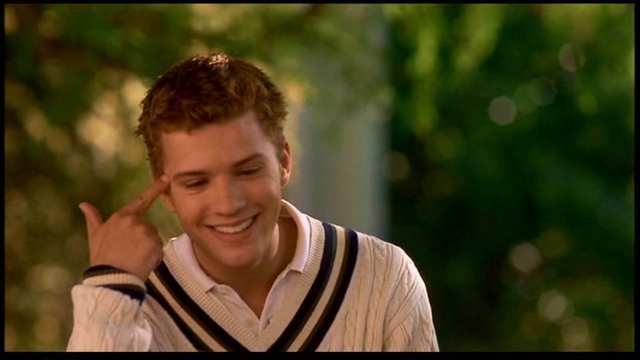 Ryan Philippe
was also very believable as the charming and philandering womanizer,
Sebastian Valmont
whose mission seemed to be only to bed all the debutantes and young socialites. He had his eyes on his stepsister as well, who seemed to be the only one he was unable to touch due to their family relationship. It may be odd, but Sebastian is actually just like Kathryn as they both thrive to maintain their reputation and also in their strong desire in achieving anything they wanted. However, Sebastian has a little more compassion in him and Kathryn is not totally wrong in him having a soft side, as Sebastian does know when to stop or when emotions tug at his heart.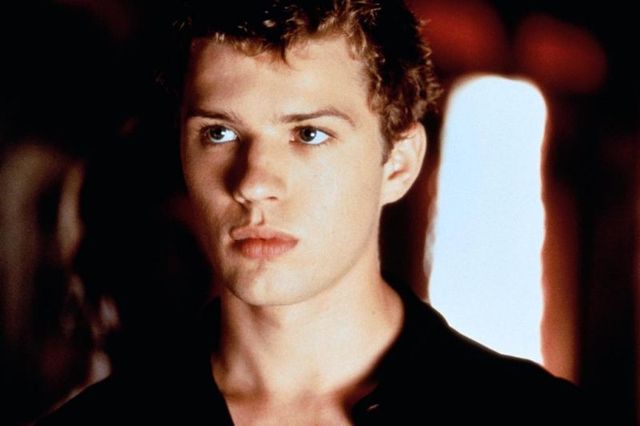 He loved Annette, although he was surprised himself, but yet he felt guilty and struggled with himself for there was a wager which led to the whole romance and perhaps it was because he did not want his love with Annette to start based on that, or he was just confused, that's why he left even though Annette was offering herself to him already. He had a sad ending, but he had it even with Kathryn in the end, as his simple act to share his history with Annette ended up exposing Kathryn of her pretense and hypocrisy.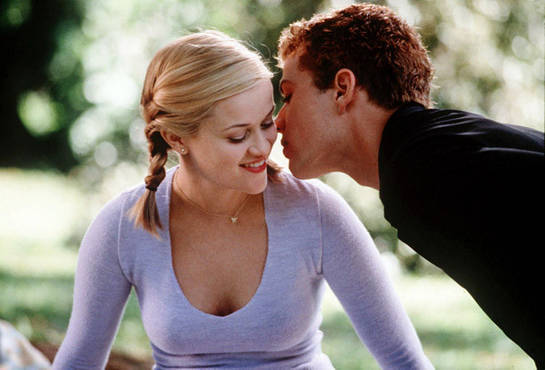 Reese Witherspoon
plays the sweet yet determined
Annette Hargrove
who believed in everything she was taught, until she met Sebastian. Being a properly brought up lady, she was always trying to do what she thinks is right and thus kept herself in control around Sebastian. However, when she was labelled a hypocrite by Sebastian, she realized he was right and decided to just be real for once. However, she was being rejected, and she became confused again but she could no longer conceal her feelings when he runs after her again. Then she was heartbroken when he broke up with her, claiming that she was only his conquest. She was really confused and also angry with how she was a pawn, but she tried to understand everything and soon saw the light when she received Sebastian's journal. She then took it and realizing the truth, and wanting to get back at Kathryn over Sebastian's death and to protect his reputation, she exposed Kathryn's cover by making copies of the journal. It was then that we see even a nice girl like Annette could have her cool blown when being tested; and that was a realistic portrayal.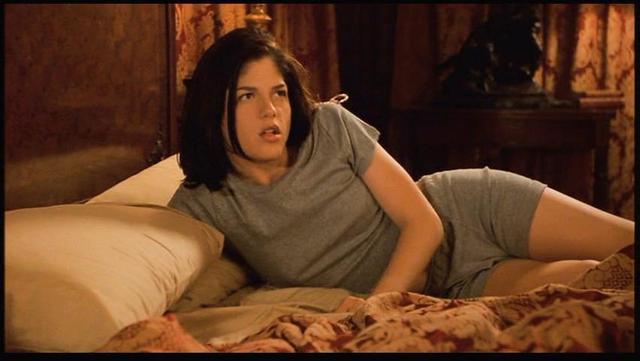 Selma Blair
is not so believable as the younger and naive
Cecile Caldwell
, though, as somehow, she just became a little annoying as the movie went on. Also, besides the fact that she was in fact, older than Sarah Michelle Gellar, it was quite apparent in their physical appearances as well. I have nothing against Selma Blair, and she is a great actress, but I think this role should be played by someone who is a little younger or looked more innocent.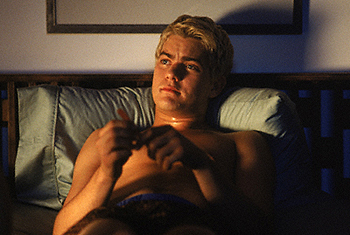 Joshua Jackson
had a minor role here; so there is nothing much to comment as he is playing a role which is usually like him; playful yet intelligent.
Likes about the movie:
The leading stars are all my favorites; with the likes of Sarah Michelle Gellar, Reese Witherspoon and Ryan Philippe.
Dislikes about the movie:
Wrong casting of Selma Blair as a younger and more innocent Cecile Caldwell.
Verdict:
Watch it, if you like thrilling teen movies or if you are a fan of Sarah Michelle Gellar, or Reese Witherspoon or even Ryan Philippe.
Rating: 3/5