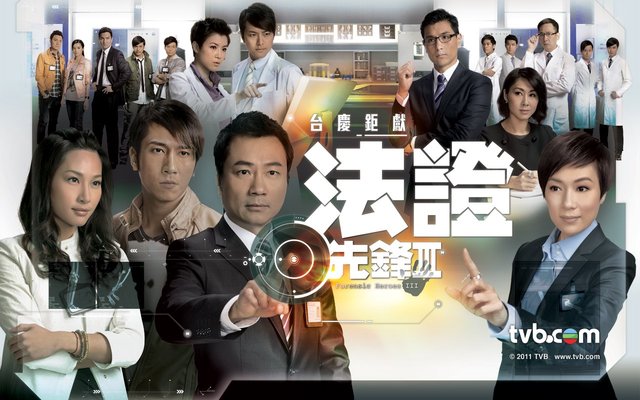 Year Produced: 2011
Creator/Executive Producer: Mui Siu Ching
Written by: Choi Ting Ting, Leung Man Wah
Opening Theme Song: Ron Ng and Wayne Lai
Witness (目擊)
No. of Episodes: 30
Main Cast:
Wayne Lai - Jack Po Kwok Tung/ Pro Sir
Maggie Cheung - Mandy Chung Hok Sum
Ron Ng - Sergeant Lee Chin Fung/Wind
Kate Tsui - SIP Ada Ling Sin Yee
Nancy Wu - Eva Chow Yik Fei
Edwin Siu - Ken Ho Cheng Man
Aimee Chan - Angel Chiang Cheuk Kuan
Supporting Cast:
Ruco Chan - Jim Fong Sai Yau
Yuen Wah - Po Shun Hing
Ram Chiang - Paul Yau
Mary Hon - Cheung Fung Ping
Geoffrey Wong - Inspector Jason Ko
Jess Sum - Calorie
Synopsis/Plot/Storyline: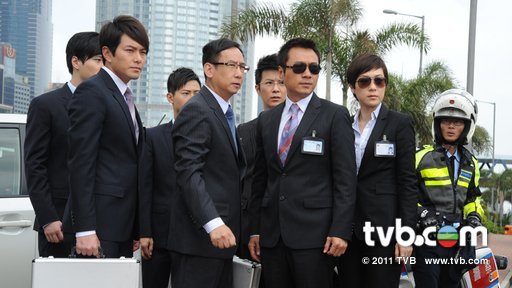 Taking on a new breath though under the same title, the third sequel in one of Hong Kong's favorite version of CSI boasts of a totally new cast although the focus of the plot centers on the involvement and technology of a team of forensic experts and pathologists in the police crime investigations; forming a combination to solve all the murder cases and bring the real murderers to justice.
Like the previous installations of Forensic Heroes, most of the main characters hail from the Forensics team and in this sequel, the main protagonist is in the form of a highly skilled and respected expert; Senior Forensic Chemist Pro Sir, or Po Kwok Tung, played by promising actor Wayne Lai. Along with his partner in crime, Mandy Chung (Maggie Cheung), who specializes in Pathology, both teams work with each other to assist the police in analyzing the evidence collected from the crime scenes.
The police team working closely with the forensic experts is from the crime investigation unit in West Kowloon; led by Jason Ko (Geoffrey Wong) under whose wing and working level is Senior Inspector Ada Ling (Kate Tsui), Sergeant Lee Chin Fung/Wind (Ron Ng) and their crime breaking team of dedicated policemen and women.
Besides the crime stories and murder cases; of which some even relate to the above protagonists, the series also focuses on the relationships of the main characters, bringing out that humanity side of the cool and much admired personalities of the highlighted heroes in the drama.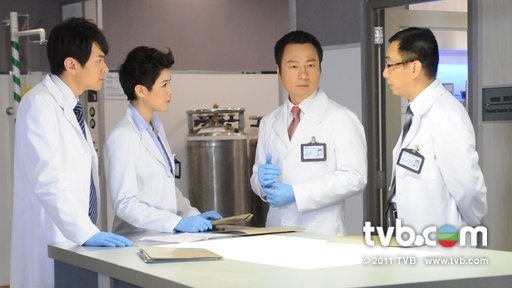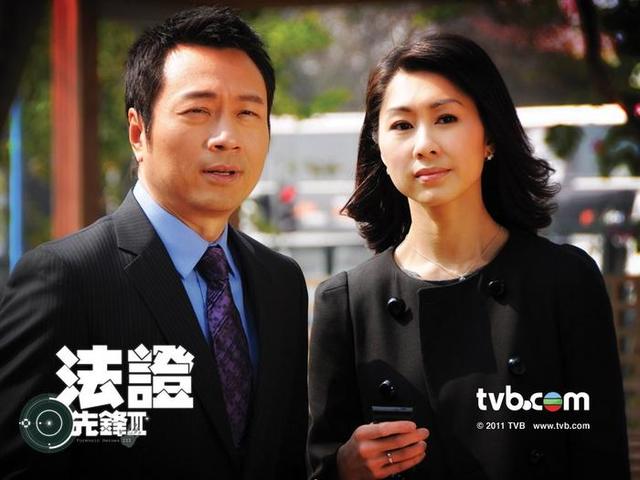 Despite his high profile and exceptional analytical skills in cracking the murder cases, Po, is struggling with the drama that is taking place in the sweet comforts of home. His seemingly perfect and happy family life is not so close to the physical reality, as his wife, Eva Chow (Nancy Wu) who is an ambitious barrister, seems to be treading the thin line between conscience and her own career, pitting her and Po's principles against each other at work.
Po tried to advise Eva to stay on the lines of ethics while performing her job, but ended up creating the rift between the husband and wife as Eva goes against Po's wishes in achieving her own ambitions. As Eva becomes obsessed in her pursuit for career success, she takes leave from the marriage and family to pursue her ambitions in The States; leaving Po to care for their only daughter, Man Man and his own father.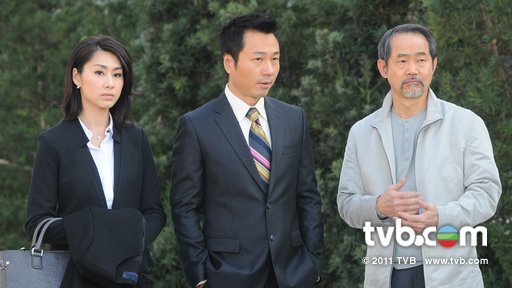 Po then found love in Mandy; whom he shares many similarities but they initially dismissed it as their mutual understanding which builds the foundation of their strong partnership in their jobs.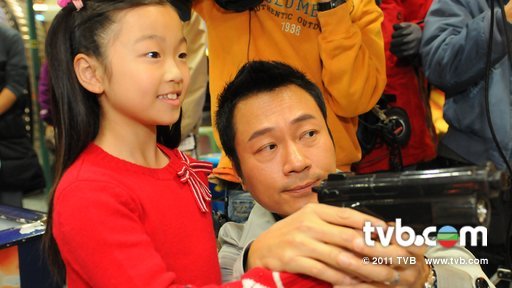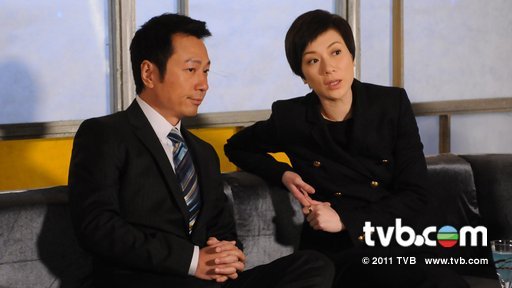 Mandy, after numerous attempts of being set up with eligible bachelors, finally started dating the stylishly charming Jim Fong (Ruco Chan), who was a clinical psychologist. However, despite their growing romance, their differences soon surfaced when Mandy and Jim worked together on a case which involved his long-lost younger brother who was found murdered in the woods. The two parted on amicable terms as Jim wished for Mandy to meet her own Mr Right, although hinting to her to look around her as he might already be present beside her all the while.
She finally realized her true feelings for Po when she encountered a life-threatening situation in a case and despite their reservations, they soon start their romantic relationship.
Predictably, Eva chose to return to Po at this time and tried to regain Po's trust in her and also her family as well but to no avail.
In one of the cases, Eva met her end and Po and Mandy, surviving the love test, worked together to nail the culprit to Eva's case.
Their co-workers; Ada Ling and Wind were another couple who found their love naturally despite their initial relationship which started off as close friendship and work partnership. When their superior, Jason Ko expresses his interest in Ada, she tagged Wind along to pretend as her boyfriend to keep Jason away and their little staged performance turned to reality as Wind realized he had romantic feelings for Ada. Their relationship was also not without their ups and downs as they had to endure trials such as Wind's family, and the rife between Ada and Wind's mothers.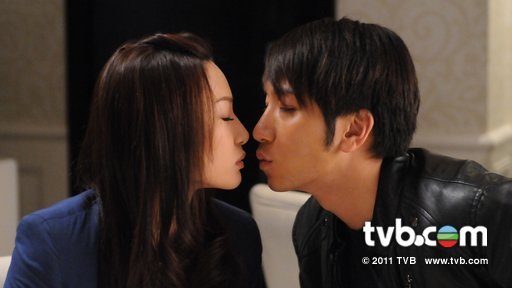 Prolific supporting characters in the forensic team like Angel(Aimee Chan) and Ken(Edwin Siu) were also thrown in the sub light as they portray bickering co-workers in the same team but eventually ended up as a pair of sweet lovers although their romance was a little short-lived.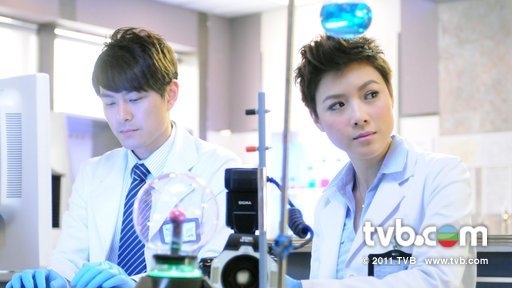 The overall profile and the relativity of the main characters in the story only added up to, if not balance the complexity of the crime cases projected in the drama.
Cases:
Case 1: Who Murdered the Bride? (Episodes 1-3)
Story: A bride was murdered on her wedding day; during the reception dinner in a shooting. Her newly wed husband becomes the prime suspect and it seems that all the evidences seem to be pointing to him being the main culprit.
Cast:
Chris Lai Lok Yi - Vic Mak Wing Fu
Lau Dan - Cho Wing Tim
Christine Kuo - Ann/Cho Lai Mei
Vin Choi - Vincent/ Choi Chun
Case 2: Mystery of the Girl with the Third Eye (Episodes 3-7)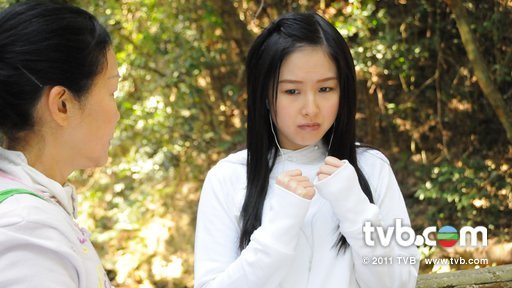 Story: A young teenage girl was famous for her clairvoyant abilities in predicting future events; and was nicknamed the Third Eye girl or the one with the Heavenly Eye as she was said to be able to see future happenings through the prominent scar on her forehead. When she accurately predicted the death of a businessman, she was invited for questioning. However, her bizarre behavior soon spurred suspicions and a deeper investigation into the case and her background soon brought surprising revelations.
Cast:
Cilla Kung - Wong Ka Man/Third Eye Girl
Joseph Lee - Luk Chan Kwong
Cheung Kwok Keung - Feng Shui Master Eddie Cheung Kam Tai Yam
Case 3: Murder of the Flat Owner (Episodes 7-9)
Story: A flat owner who had disappeared for more than twenty years was found murdered in his flat, and there were three potential suspects who were found to be particularly interested in the ownership of possessing the flat.
Cast:
Samuel Kwok - Fung Chor Kau
Henry Lee - Koo Wing Keung
Au Oi Ling - Chan Yuk Ming
Chan Tik Hak - Tsui Sai Tat
Case 4: Murder of the Teenage Drug Addict Girl (Episodes 9-12)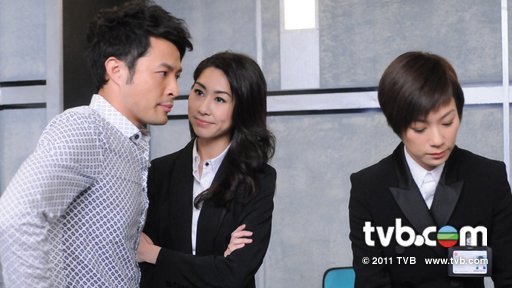 Story: A young teenager whom Mandy and Ada saved from the roadside when she was drugged was found murdered in a hotel room, of what appears to be a case of drug overdose. The last man seen with her was an affluent and high profile businessman under whose name the hotel room was registered. It was obvious that he was the main culprit, however, evidence and witnesses seemed to disagree and there is messy entanglement in the solving as Po's wife, Eva serves as the defense attorney for the businessman.
Cast:
Cheung Tat Lun - Wilson Yu
Angel Chiang - Apple
Simon Lo - Wong Shek On
Case 5: Murder of a Misunderstood Youth (Episodes 13-16)
Story: A honest and diligent young boy was found dead in the lab. His background and reputation was studied for the purpose of solving the case where they found that the boy was famous for being touted for his video being posted on the Internet. Leads on the case point to his best friends and classmates; whom he was working with on a programming business.
Case 6: Mystery of a Body found in the Woods (Episodes 17-20)
Story: A dead body was uncovered in the woods on an island, and after analysis, the remains were found to be that of Jay Fong, the younger brother of Jim Fong; Mandy's psychologist boyfriend who had disappeared for a long time. To solve the case, the investigations need to reverse in time to the events on that fateful day when Jay left home.
Cast:
Calvin Chan - Jay Fong Sai Wing
Natalie Tong - Michelle Cheung Mei Yan
Stephen Huynh - Alex Wu Kai Yan
Matthew Ko - Bowie Chang Chi Wah
Case 7: Murder of the Mysterious Second Wife and Son-in-Law (Episodes 21-25)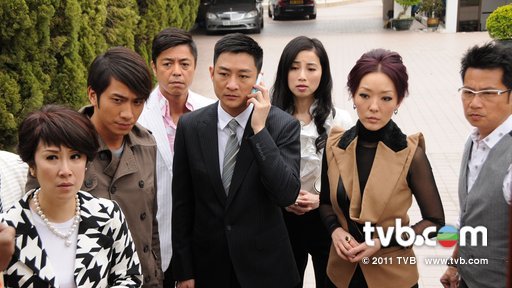 Story: This story is one of the high profiles one as it involves the family of protagonist Wind. Wind's grandfather was a billionaire who was desperately trying to bring the family together; but his three children seemed to be more interested in his wealth and the division of his properties than family unity. When he brought a woman whom he claimed as his new wife home, the appearance of this young woman stirred suspicions and doubts of her real motives and forced the siblings to unite to protect the family wealth. The woman was found to be murdered, followed by Wind's uncle, who was the remaining son-in-law in the family, and there were missing links in the correlation which requires in-depth investigation into the complex relationships of the family.
Cast:
Wu Fung - Howard
Rosanne Lui - Ella Chin Mau Ying
Florence Kwok - Elaine Chin Mau Sum
Cheng Chi Seng - Hilbert Chin Mau Lam
Helina Tam - Bonnie Yew Lai Ping
Steven Ho - Paul
Case 8: Murder in the Toy Company (Episodes 26-28)
Story: A case of a woman running a toy company found murdered and leads trailed to her work environment and home to find the murderer.
Case 9: Murder of Mandy's Parents (Episdoes 28-30)
Story: The case which was the finale of the series, and involves another character, Mandy whose parents brutal murder during her childhood resurfaced as she relives the trauma to find the murderer when cases of similar nature take place. This case brings many drama with the involvement of the forensic team and police department.
Characters Analysis:
Wayne Lai as Jack Po Kwok Tung/Pro Sir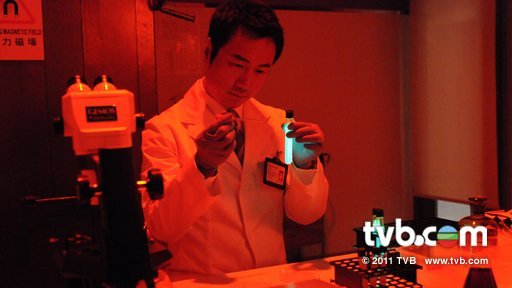 As a much respected Senior forensic chemist and one who is highly skilled in what he does, Po was envied by many as he paints the picture of perfection; a man with a happy family, a successful career and a great reputation. There is almost nothing wrong with him, and even Po himself was thankful for his great life. However, as he crosses line with his wife, Eva in various aspects of their work, Po observes his wife's working attitude and questions her ethics in her line of profession as she turns cold and vicious in achieving her ambition and no longer focus on the right and wrong. Disagreeing with his wife's perspectives, he tried many times to tell her that but met with disastrous results and Po was torn between distinguishing the line of justice and his love for his wife. When she takes leave as a step to advance her career, Po had to pick up his life from the pieces and works hard to establish the family harmony and at the same time, provides for his young daughter. Drowning himself in his work, Po soon found comfort in his friends who tried to cheer him up and he fostered a closer relationship with his work partner, Mandy. Po realized that she meant more to him than a friend when Mandy was facing a death threat in a case, and taking a second chance at love, Po began a relationship with her.
Po came across as a very calm man and one who is level-headed in his decisions; although his seemingly strong character did falter a little when he could not work things out with Eva. However, he gave an impression of a man who was just sure of what he wanted in life; and in fact, a little too calm which appeared unconvincing at times.
Taking centre stage as a lead character following years of hard work and proven performance, Wayne plays the prolific role of Senior Forensic Chemist Pro Sir. Honestly, I know Wayne is good in his acting but somehow, I find portrayal in this character a little unnatural for my belief. He may be good in his role in previous drama which shot him to stardom, but I find his expressions rather limited in this series; whether it was intentional or not. I can't say I am really impressed with someone who was once nominated for Best Male Actor in Leading Role.
I find Wayne's expressions a little forced and he just did not seem to be 'feeling' his character. In fact, making him into such a powerful and admired character did not seem to fit his profile, in my humble opinion.
I am not sure whether Wayne was unsuitable for this role, or Pro Sir was not right for Wayne, but I can say that they definitely do not agree with each other in this drama.
Maggie Cheung as Mandy Chung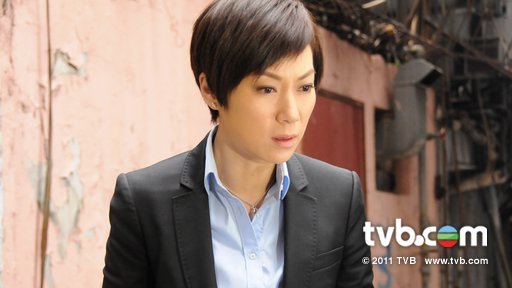 Mandy is a rather eluded character, if you ask me, as like Pro Sir, she is just stylish and admirable in what she does and as viewed by others. Beneath that facade, Mandy was actually troubled woman haunted by her past which stemmed from her witnessing the murder of her own parents. Her fears resurfaced towards the end of the drama in the final case as she was forced to confront her own past in solving the murder case. Mandy strikes me as a determined and strong-willed career woman, but yet is still soft and feminine when it comes to matters close to the heart as she struggles through blind dates and meeting her Mr. Right. Her chemistry with Jim Fong was evidently wrong right from the start, but she took some time to realize it. Despite her limited experience, she had trouble accepting Pro Sir for fear of disrupting her own career, which to me, was a little weird in that aspect.
Maggie Cheung has certainly aged gracefully, and it was evident in this drama. Her awkwardness in acting since she returned to the industry seemed to be slowly diminishing as she exudes that certain confidence from her past glory in playing the role of Mandy Chung. However, her chemistry with Wayne did not fare off that well, in my opinion, as lovers as I feel they were more believable as colleagues and partners at work.
Kate Tsui as Ada Ling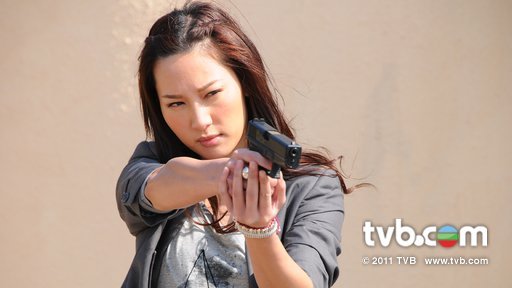 Ada is a feminine policewoman trying her hardest to act tough and failing miserably at it. It was probably realistic in that context as she plays that hide and seek game in her emotions and facial expressions. I am not a big fan of Kate Tsui, and I am not really convinced by her acting and expressions as well in this drama as I always felt that she always seems to be wearing that same old stony expressions in all the roles she played. Nothing remarkable or extraordinary from her performance in this drama as well.
Ron Ng as Wind Lee Chin Fung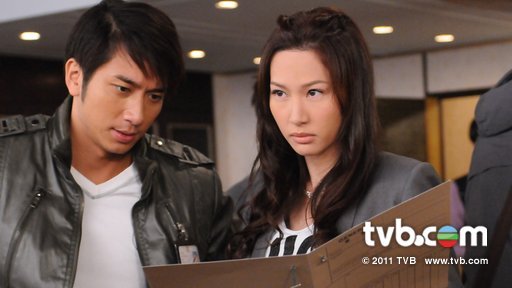 To have Ron play the calm and soft policeman who kept his balance between romance, work and his background is a little understated for this actor. Again, I find that Ron could play a lot of roles very well, but as Wind who seemed oppressed by his own capability most of the time due to his position just did not seem to fit his looks and physical appearance. Ron always appears as one who is strong and outspoken and definitely not the timid or overshadowed character he played here. A new type of role, but seems like Ron has been fitted into roles like these lately?
Aimee Chan as Angel Chiang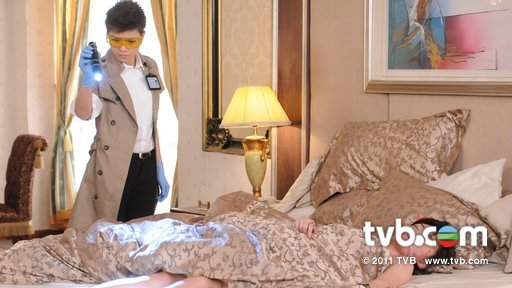 Playing a character which is like her usual self, there is nothing which required much effort and I don't have much to comment since Aimee is used to playing roles like these anyway.
Edwin Siu as Ken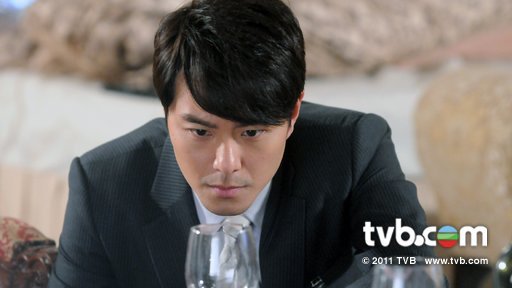 Making his rare appearance in drama, Edwin plays the confused yet brash forensic chemist Ken to a certain convincing level. He is good and focused on his work, yet at the same time, easily aggravated by the character of Aimee who carries that foreign accent with her all the time. Edwin was very believable as one who feigned indifference yet at the same time, unleashing his annoyance once in a while in the drama. He was quite good in playing a man who struggled with his true feelings when he fell for the girl, and also a rather great performance in playing a grieving man when the love of his life dies.
Nancy Wu as Eva Chow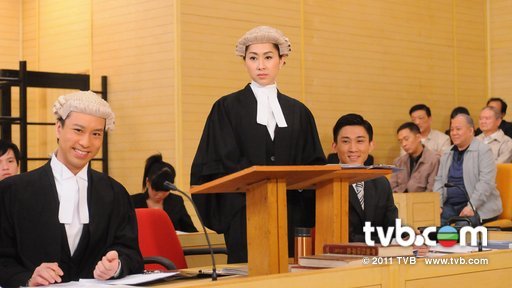 Eva Chow is one of the most realistic characters; one who thrived only on love yet wants to realize her ambitions at the same time. Wanting to climb the ladder to success, Eva battled for a short while with doing the right thing but she was just too keen on victory to place importance on her conscience. She refused to be restricted to her married life and went to achieve her ambition even when it meant leaving her family. However, she realized her wrong decision and decided to come back and fought to have her husband and family back but it was already too late. Nancy was just excellent as the ambitious woman, and her expressions and portrayal of the aspiring yet unscrupulous lawyer very well; that it may be one of the best roles/characters in this whole drama.
Ruco Chan as Jim Fong
One of the rare times we see Ruco playing the good guy, and though his appearance was limited in this drama, Ruco did his job well, in pulling off that image of a collected clinical psychologist, who despite his usual cool exterior, can also turn berserk when his own loved one is involved in a case. Not a bad performance by this inspiring and upcoming actor.
Christy's Review:
If you are looking at a sequel to the much acclaimed second sequel, well, Forensic Heroes 3 is definitely not it. It is like a whole new drama, taking on the same title and popularity but with a fully revamped cast. I find this drama a little exaggerated in its demeanour; as TVB tends to overdo in depicting the style and appearance of the drama that sometimes it just seemed too far-fetched.
The overall drama was not too bad, as I have always enjoyed the crime investigations and mystery solving aspect of the drama. The storyline and flow of the story maintained its attraction, but I think the characters created should be of more believable nature; or simply realistic. There is not so much of reality when you have such capable and flawless skills of forensic experts, whose sharpness and intelligence helps to break cases and nail the culprit so easily. It seemed to come across as a very naive and off the edge idea of the experts. The characters would blend in better if they were to possess characteristics and edgy sides to them like that of Ken, Eva and Jim.
Likes about the drama:
The cases and the investigation portion; I prefer the serious drama part.
Dislikes about the drama:
The over exaggeration in the almost perfection of the experts and characters in the series.
I think the worst may be the final scene when such a HUGE team appears and seemed to be posing at a scene crime. I hardly think any criminal investigator had time to walk in such an obviously rehearsed and coordinated manner when crime happens. If so, I think they need to seriously look into their priorities.
Verdict:
Watch, if you are a fan of TVB crime dramas; or if you have been a fan of Forensic Heroes. Apart from the new cast and the above flaws, the whole series was quite interesting though some of the cases can be quite predictable.
Rating: 3.5/5