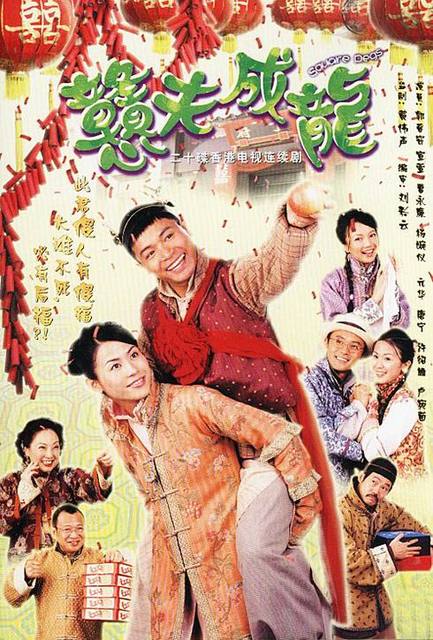 No. of episodes: 20
Cast:
Roger Kwok Chun On - Ting Seung Wong/Pao Kai Chung
Hsuan Jessica Hester - Ling Choi Fung
Leila Tong Ling - Ling Choi Tip
Raymond Cho Wing Lim - Pao Kai Chung
Supporting Cast:
Winnie Yeung - Yeung Pui Kwan
Angeline Lo - Mai Chu Lin
Benz Hui - Ting Yau Lik
Chun Wong - Ling Shun Cheung
Rebecca Chan - Lau Seung Seung
Yuen Wah - Pao Hing Fung
Lee Sing Cheung - Pao Dai Fu
Natalie Wong - Ka Ying Ying
John Tang - Kong Wing
Synopsis/Storyline:
Ah Wong is the main character in this drama; believed to be the long lost son of the Mai Chu Lien and Ting Yau Lik who runs a famous biscuit shop in the small town.
The couple lost their son when he was eight, which led to the wife going crazy during his disappearance. Actually their son had died when the husband took him to the city to seek for medical help, but the husband could not bring himself to tell her the truth thus lying to her that their son was lost on the way.
One night, after more than 10 years later, a grown man with a serious injury on his head appeared on their doorstep and Mai Chu Lien believed him to be her long lost son. Lik refused to admit him but after witnessing his wife's miraculous recovery upon meeting her son, he accepted Wong's presence as a gift to his family.
Ah Wong is a grown man but with a mind of an 8-year old following the major injury on his head. He could not remember anything that had happened that led him to the doorstep, thus began his life in the Ting household as the long lost son.
He crosses path with Ling Choi Fung, the eldest daughter of tea merchant, Ling Shun Cheung who often helped him whenever he was picked on by the other mischievous kids. Ah Wong liked her a lot and followed her around, calling her "his little wife".
Choi Fung's stepmother, Lau Seung Seung were always at loggerheads with her and she cared only for her own daughter, Choi Tip. When Mai Chu Lien runs into Seung Seung, she reminded her of a marriage promise made by Seung Seung 10 years ago at the gambling house. Seung Seung had promised to marry her daughter to Lien's son as Lien had helped her to settle her gambling debts at that time.
Seung Seung did not take her seriously as she thought that Lien was still insane as her son was still missing.
When Seung Seung found out that Lien had found her son and that Ah Wong was mentally challenged, Seung Seung panicked while Choi Tip begged her mother not to marry her off to Ah Wong as Choi Tip was in love with the rich merchant's son, Pao Kai Chung.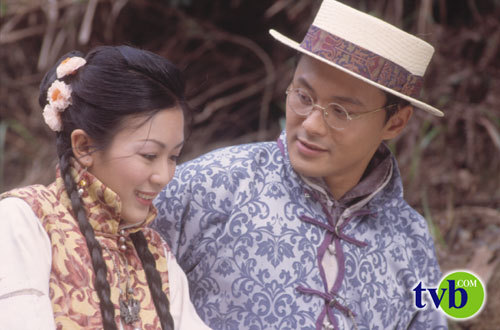 Unknown to her, Pao Kai Chung had set his eyes on Choi Fung instead.
Seung Seung, devised a plan to request Kai Chung to marry her daughter immediately, and Kai Chung mistook Seung Seung's request and sent his proposal to marry Choi Fung.
Choi Tip was devastated when she discovered that Kai Chung had intended to marry her sister, but Seung Seung then devised another plan to switch both Choi Fung and Choi Tip on the wedding day as Lien also wanted Choi Tip to marry Ah Wong on the same day as Kai Chung.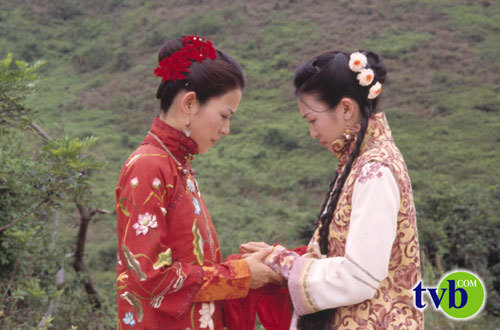 Choi Fung was misled to believe that her father was kidnapped by the bad guys and needing the ransom, she agreed to marry Kai Chung, with the intention to save her father. Halfway through, Choi Fung and Choi Tip exchanged places and Choi Fung ended up marrying Ah Wong instead!
Fung was upset when she found out that her groom was Ah Wong and tried to leave the Ting household but to no avail. Lien demanded the truth from Seung Seung and then made Fung stay back as Ah Wong liked her so much.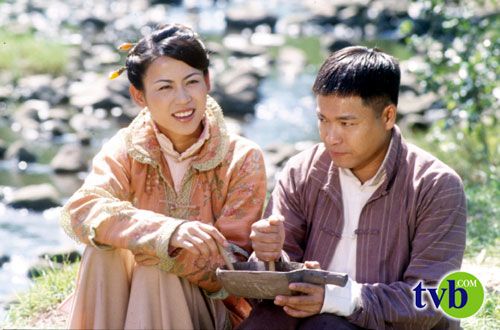 Fung then went against all her mother-in-law's wishes, causing much discomfort between both mother and daughter-in-law.
Kai Chung, on the other hand, was also disappointed to learn that his bride was Choi Tip and treated her coldly as he did not love her.
Choi Tip had listened to her mother and drugged him on the wedding night so that Kai Chung had no choice but to accept their marriage. Kai Chung tried to spend as little time as possible at home
to avoid meeting Choi Tip and was even annoyed when Choi Tip constantly brought food for his lunch at the company.
When Choi Fung advised Kai Chung, he decided to turn for the better and treated Choi Tip better.
Fung, at the same time, also treated Wong as a small kid whom she was entrusted with.
Then Ah Wong bumped into a young lady, Yeung Pui Kwan who recognized Ah Wong and had been searching for him since his disappearance.
She was bewildered at his change and his loss of memory and tried all means to get close to him, and Kwan ended up being his private tutor at his house.
She was jealous of the intimate moments shared between Fung and Wong, and tried to find out more about Ah Wong's past.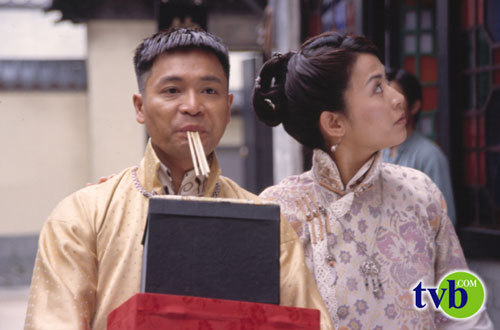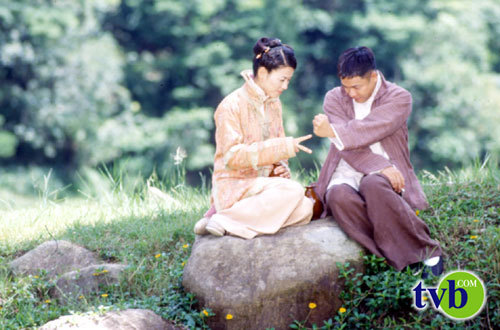 She accidentally trailed Lik to an isolated house and found that he had a mistress and Lik confessed to her that Ah Wong was indeed not his real son.
Due to the secret of Lik's mistress, Kwan and Lik became closer which led to Fung's suspicion that they were having an affair.
Ah Wong also started having nightmares and was afraid of Kwan who often tells him stories and forced him to recall his past.
It was then that Ah Wong was revealed that he could be the son of Pao Hing Fung, and that he was the real Pao Kai Chung instead of the existing one.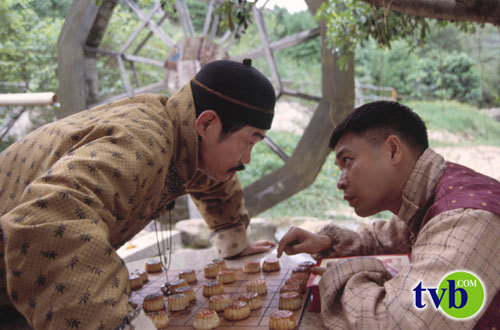 Fung was eager to help Kwan to uncover the dark sides of Ah Wong's disappearance as she wanted to restore her freedom and return Ah Wong to his rightful fiancee.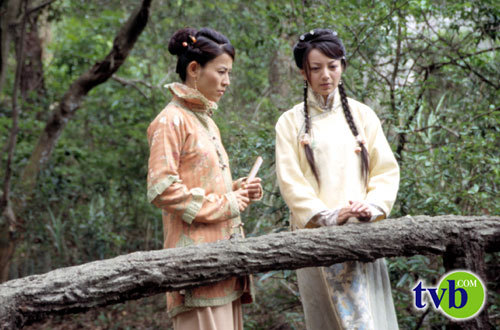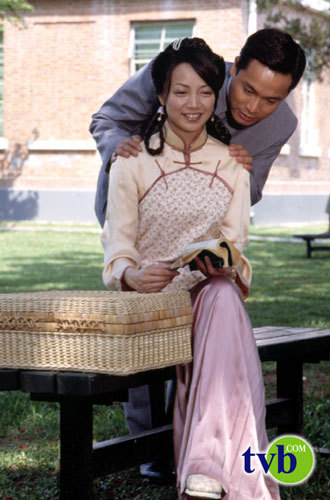 Together, Fung and Kwan worked on investigating into the drama that unfolded from Ah Wong's disappearance plot to reinstating him as the heir to the Pao family, bringing the downfall to the existing Pao Kai Chung and Fung's sister.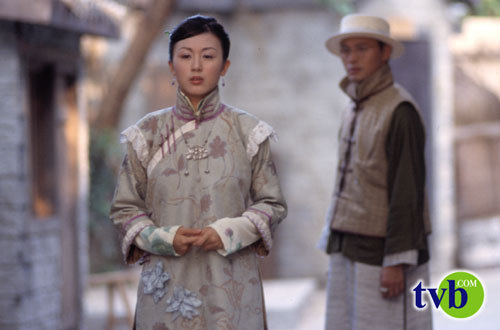 The whole plot was revealed to be the doings of his own uncle who had wanted to control the family fortune to the extent that he was willing to sacrifice his own nephew.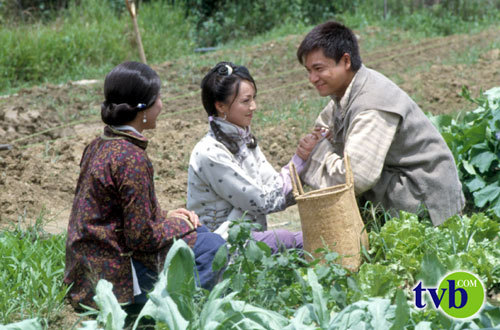 When the truth slowly unveils, Kwan was happy that the real Kai Chung finally remembers her and Fung starts to realize that she had fallen for Ah Wong.
However, when Ah Wong regained his memory and is restored as Pao Kai Chung, he ended up being friends with both Fung and Kwan, not choosing either of them.
Character Analysis:
Roger Kwok as Ting Seung Wong/Pao Kai Chung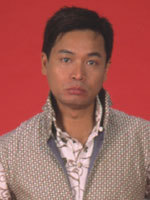 This was perhaps the best breakthrough role played by Roger, and Ah Wong was absolutely adorable and lovable in this series!
He was just so innocent and funny, and the best part is, Roger was just so natural in his role that made it so perfect.
Thumbs up for such an excellent and memorable performance!~ Roger would always be remembered for his wonderful portrayal of a naive and mentally challenged man who was just so well-liked!~
Hsuan Jessica Hester as Ling Choi Fung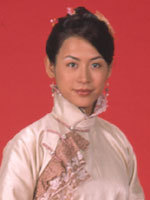 What can I say, this role is just what Jessica does best; the determined, stubborn and strong-willed lady who would never succumb to situations.
She never disappoint me as she did a good job here too, but was overshadowed by Roger's outstanding performance.
I still like Jessica for her defiant ways especially when dealing with her demanding and unreasonable mother-in-law.
Leila Tong as Ling Choi Tip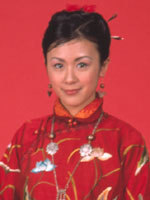 She is sweet alright, but her character was a little despicable in the beginning too; tricking her own sister who loved her so much into taking her place to marry a mentally challenged man. It is all because of love, but she was really a little selfish.
Leila was good as the doubtful and guilty sister who did not want to do something like that but yet had to turn to her selfish side. She also constantly put on a pitiful face with her husband which really worked well with her naturally doe-like eyes.
Raymond Cho as Pao Kai Chung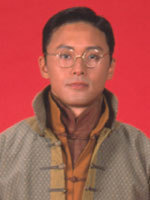 He is always the sidekick in most series, and I guess it is also due to the fact he could not really fully express himself with his facial expressions when it comes to the critical moments in a drama. At times I find Raymond rather stiff and blur when it comes to his scenes, not knowing how to react. He could still carry his roles well nevertheless, playing a really good and evil guy too.
Winnie Yeung as Yeung Pui Kwan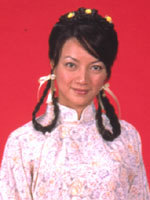 She played the crazy and over anxious fiancee of Ah Wong, and at times it gets rather annoying. I guess it suited her well, as she could really make herself look anxious and at times almost to insanity when she was frantically making Ah Wong remember his real identity.
The other veteran actors and actresses were just marvellous in their roles; as they added to the color and humor of the drama, making it all lively and enjoyable.
My opinion:
It is a very interesting and enjoyable drama and there is not a moment when you get bored especially when Ah Wong comes to the screen.
The length of the drama is just right too, and is not draggy in the storyline.
I would watch this over and over again; a really enjoyable drama for the whole family, if you are in for some laughs! =)
This is Roger Kwok at his best! =D