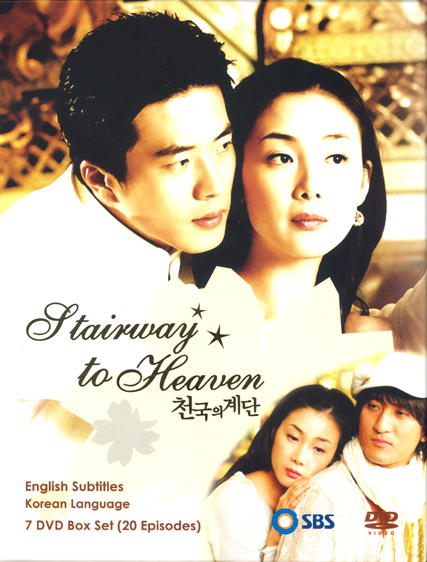 No.of episodes: 28
Languages: Korean, Mandarin with English/Malay/Chinese subtitles
Year produced: 2003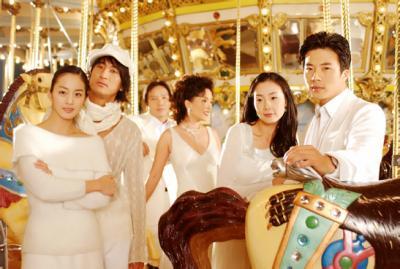 Cast:
Choi Ji Woo - Han Jung Suh/Kim Ji Soo
Kwon Sang Woo - Cha Song Joo
Kim Tae Hee - Han Yoo Ri
Shin Hyun Joon - Han Tae Hwa/Han Chul Soo
Supporting Cast:
Ha Jae Young - Professor Han Soo Ha (Jung Suh's biological father, Yoo Ri and Tae Hwa's stepfather)
Lee Hui Hyang - Tae Mira (Yoo Ri and Tae Hwa's biological mother, Jung Suh's stepmother)
Jung Han Yong - Han Pil Su
Lee Cham - Director Jang
Child Actors:
Baek Sung Hyun - Young Cha Song Joo
Park Shin Hye - Young Han Jung Suh
Lee Wan - Young Han Tae Hwa
Park Ji Mi - Young Han Yoo Ri
Synopsis/Story:

This is a heart-wrenching tale of how two destined lovers from childhood had to face trials and tribulations to be with each other and in the end, made a promise to meet each other in heaven.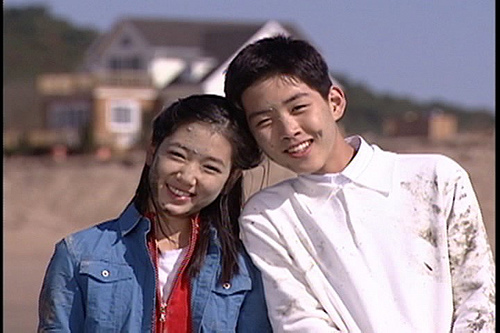 Han Jung Suh and Cha Song Joo were childhood friends, who grew up together and both shared the pain of losing one parent to illness. They knew they were destined for each other since they were young and yet, as fate would have it, their love was constantly put to the test.

Jung Suh was expecting a better life when her father decided to re-marry, and married a famous actress, Tae Mira who had two teenage children of her own to be brought into the marriage. Jung Suh was warm to her two newfound siblings, although they were skeptical of her; especially Yoo Ri who was especially jealous of her good fortune and life, and the attention showered by the good-looking and promising Song Joo.
Tae Mira treated Jung Suh well initially to win the trust of Jung Suh's father, but soon showed her true colours when Jung Suh did better than Yoo Ri in the school examinations.
Jung Suh's nightmare soon began when Tae Mira slapped her and abused her whenever her father is out of town. She kept it to herself, and even refused to confide in Song Joo who was concerned about her new life with the stepmother.
Jung Suh suffered in silence, for the sake of her father's newfound happiness in her stepmother, and anxiously anticipated the day that she would leave for her studies in the U.S together with her sweetheart, Song Joo.
When Tae Mira and Yoo Ri found out about their plan for the abroad studies, Tae Mira persuaded Jung Suh's father to postpone sending her abroad, much to the misery of Jung Suh.
On the day when Song Joo was scheduled to depart for his studies at the airport, Yoo Ri locked Jung Suh in the attic and mother and daughter lied that Jung Suh was nowhere to be found.
Tae Hwa helped to release Jung Suh from the attic who raced all the way to the airport, but Song Joo had already gone into the departure hall, much to the pleasure of Yoo Ri who hid there watching.
However, Jung Suh was surprised when Song Joo re-appeared as he could not bear to leave without saying goodbye and he presented her with a unique heart necklace which was paired with his own lock necklace. The necklaces were a pair and could be joined together. They each put on the necklaces for each other and bade each other a sad farewell.
Upon Song Joo's departure, the depressed Jung Suh then found solace in her mysterious stepbrother, Tae Hwa.
Tae Hwa is a spiteful young man, who missed his father dearly. He was incredibly talented in art, and with the encouragement of Jung Suh, he pursued his passion for the sake of winning Jung Suh's heart whom he had fallen in love with despite her being his sibling.
Yoo Ri threatened to expose their relationship to Song Joo who was studying abroad and regarded them with disgust. Yoo Ri and her mother intercepted most of the correspondence letters between Jung Suh and Song Joo, to end their relationship and to make Song Joo pay attention to Yoo Ri instead.
Tae Hwa pursued Jung Suh who shied away from him, but they spent most of their time together when their father was out of town.
Finally, the time came for Jung Suh to leave for her studies in the U.S, and Song Joo would be back in Korea to bring her along with him.
When Jung Suh received Song Joo's call to meet him at his family owned amusement park, Jung Suh raced to the place while Yoo Ri chased after her in the family's car, despite not having a driving licence.
When Jung Suh arrived outside of the amusement park, she waved at Song Joo who was watching for her from the balcony of the park. They both tried to rush to meet each other and Jung Suh was then hit by an oncoming car driven by Yoo Ri.
Yoo Ri was petrified with the massive accident she had caused and dragged the blood-covered Jung Suh into her car to cover her deed.
Worried, she drove Jung Suh to the hospital and ran around trying to get the doctors' attention when she overheard about victims without an identity. She changed her mind and placed Jung Suh's identity card with a burnt victim to mislead others that Jung Suh had died.
She then drove Jung Suh to her own biological father's home and begged him to take her in. Her father then called her brother, Tae Hwa, who came and decided to keep Jung Suh, who had lost her memory for himself.
He coined a new identity for Jung Suh; calling her Kim Ji Soo, and he changed his own name as well, now known as Han Chul Su and the duo lived together, along with his father.
Kim Ji Soo, is now a designer who runs a small boutique stall selling her own produced creations in Namdaemun Market, and led a happy life with Chul Su, whom she believed was her longtime boyfriend.
She supported his father's gambling debts as well; much to the chagrin of her close friend cum boutique partner.
Song Joo, on the other hand, still grieved over Jung Suh's death whom he refused to believe has been dead and constantly relived the scene of the night he met her. He arrived at the main road and only saw a bloodied picture of him and Jung Suh together at the beach when they were children.
Song Joo, is now set to be the next Chairman of the corporation and is betrothed to Yoo Ri, who had been helping him at work for the last five years.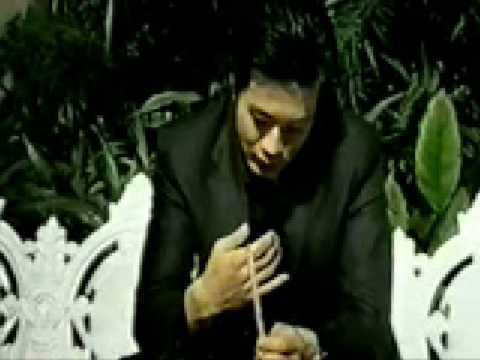 Song Joo is portrayed as a playboy, but deep down inside, he had never forgotten Jung Suh. When he caught glimpse of Jung Suh on the carousel in his own amusement park while he was wishing to see her for one last time, he could not believe his own eyes until he saw her descend from the ride and into Han Chul Su's arms.
Song Joo then embarked on a wild goose chase after Jung Suh who could not recognize him and told him that she is Kim Ji Soo.
Refusing to give up, Song Joo enlisted the help of private detectives to investigate into Kim Ji Soo's background, with the help of his mentor cum assistant, Director Jang.
He then schemed to buy Kim Ji Soo's boutique stall, forcing her to accept a contract with his company to collaborate on attractive fashion designs.
Ji Soo was initially put off by his pursuits but soon found herself attracted to his persistence and loyalty to his dead girlfriend, much to the anger of Chul Su.
Unbeknownst to her, Chul Su was afraid that the truth would soon be revealed if she was to become closer to Song Joo.
Yoo Ri was also feeling insecure and unhappy with the re-emergence of Jung Suh's presence in Song Joo's life and his constant attention to her old rival.
When Song Joo was finally giving up hope that Kim Ji Soo is Jung Suh, Yoo Ri almost ran her car into Ji Soo, causing her to regain her memory of her real identity.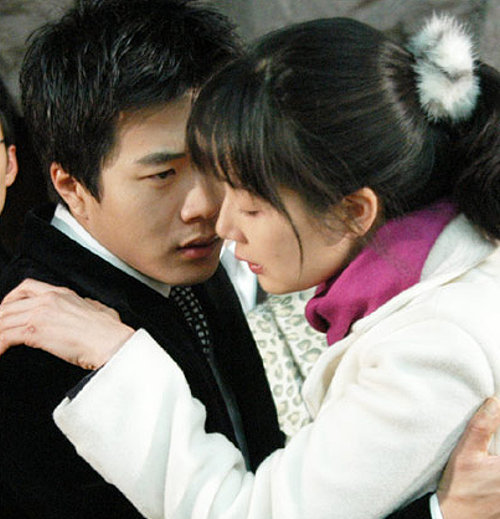 Jung Suh now ran after Song Joo frantically, trying to tell him about her findings but he no longer believed her as he thought that she wanted to be Jung Suh due to his deep affections for her.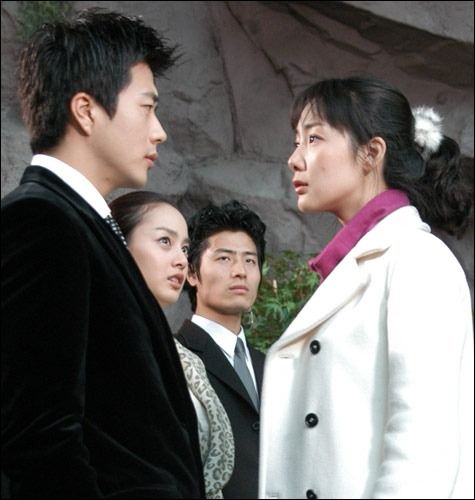 Jung Suh then decided to leave with Tae Hwa, but the guilt-ridden Tae Hwa decided to send her back to Song Joo's arms.
Tae Hwa drove the unsuspecting Jung Suh who was sleeping in the van after taking fever medicine to her mother's beach house and called Song Joo.
He then left when the duo met up.
Song Joo verified Jung Suh's identity by quoting his favorite phrase and Jung Suh gave him the reply only known to both of them.
They then joined their necklaces and hugged.
Song Joo brought Jung Suh back to her home, who was welcomed by her own father and the pretentious Tae Mira. Yoo Ri put up a fight but Tae Mira warned her against it.
Tae Mira and Yoo Ri then sought the sympathy of Song Joo's mother, who was the CEO of the company and she forbade Song Joo to marry Jung Suh.
Song Joo was to be engaged with Yoo Ri, but Song Joo had other plans. He planned to give the ring to Jung Suh instead but she declined as she had to save Tae Hwa from the police station where he was held for fraud and selling fake paintings. (It was the doing of his own mother, Tae Mira to stop Jung Suh from getting close to Song Joo)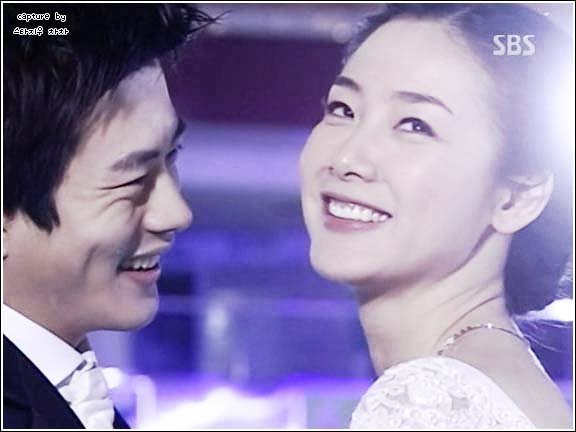 Song Joo and Jung Suh then agreed to be friends following his engagement to Yoo Ri, and he even sent her away, to avoid them meeting again.
However, Song Joo missed her dearly and in the end, Song Joo decided to give up everything to be with Jung Suh.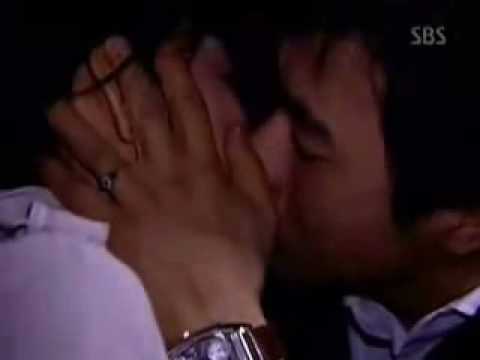 It was then that Jung Suh was diagnosed with eye disease which was then confirmed to be cancer. Jung Suh persuaded Song Joo to go back to his mother's aid when the company faced a major crisis, and Song Joo asked for his mother's blessing for their marriage.
His mother was defiant, and was starting to dislike Jung Suh for coming in the way of Song Joo and Yoo Ri.
Jung Suh kept her illness a secret from Song Joo, and broke up with him, retreating herself to the beach house while she slowly lose her sight.
Tae Hwa went after her and took care of her, and he also informed Song Joo.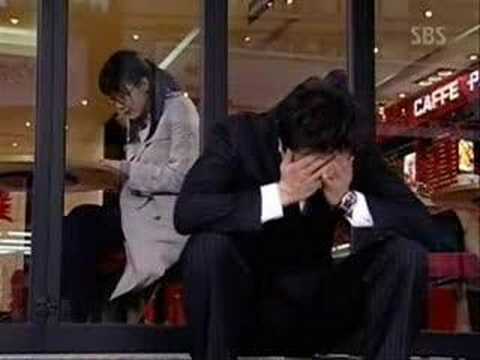 The two men persuaded Jung Suh to undergo the surgery to recover despite it having only 50% recovery rate.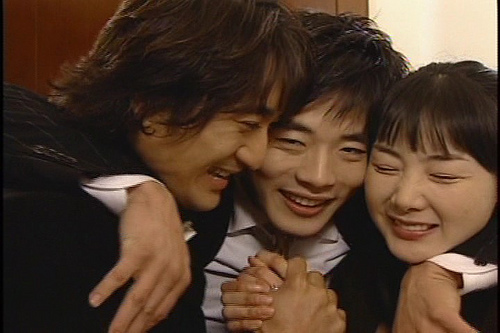 It was not fully successful as Jung Suh did not regain her sight, and when she was about to be discharged from the hospital, Tae Hwa tricked her into putting on a wedding gown and led her to her own wedding, planned by Song Joo.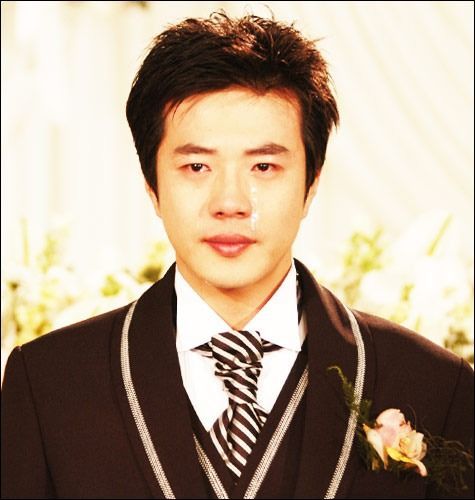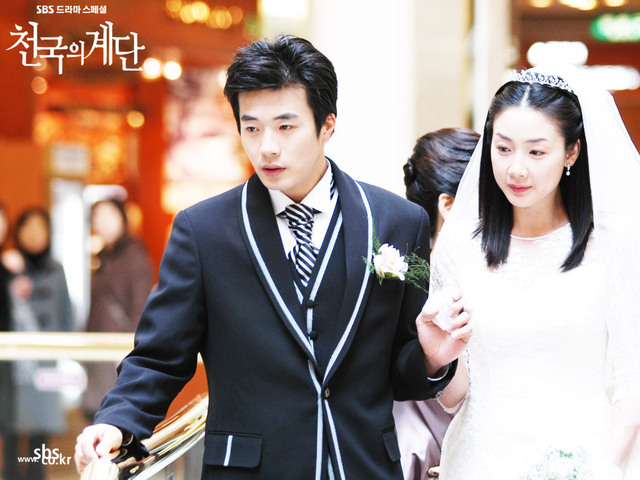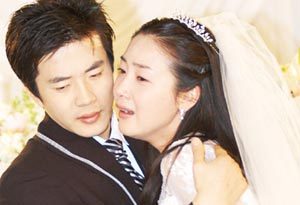 Tae Mira and Yoo Ri were hysterical at the wedding as the following day was supposed to be Song Joo and Yoo Ri's wedding. Tae Mira then threw her tantrum and Tae Hwa and his father appeared, exposing all of the mother and daughter's schemes to the whole world.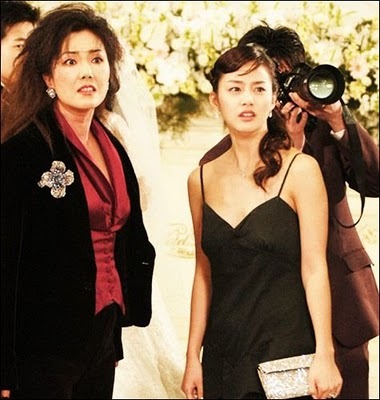 Song Joo's mother finally gave her blessings to the painstruck couple.
Tae Mira was sent to a mental institution while Yoo Ri was jailed for the accident.
Song Joo and Jung Suh started to lead their life as a newlywed couple. Jung Suh expressed her wish to see Song Joo for one more time to Tae Hwa and he started to plan his own demise by misleading everyone that he will be pursuing his art career in Paris.
He then created his own car accident and donated his cornea to Jung Suh.
Jung Suh then regained her sight after the cornea transplant but her cancer cells had spread and she need to undergo another operation.
However, Jung Suh refused to, and Song Joo, in his exasperation, told Jung Suh that Tae Hwa's death and sacrifice would be in vain if she didn't and Jung Suh was hysterical.
Jung Suh endured the cancer and spent the last of her days living happily with Song Joo.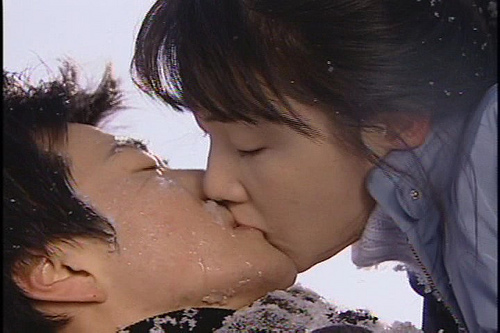 One day, she asked Song Joo to drive her to the beach house and Song Joo refused to, knowing that her time is up.
She persisted and Song Joo drove her there, where she finally laid to her rest in Song Joo's arms by the beach.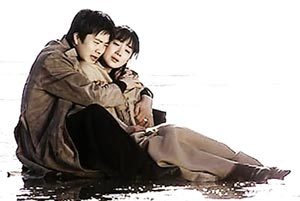 Two years later, Song Joo was seen playing at the white piano by the sea, asking Jung Suh whether she could hear him.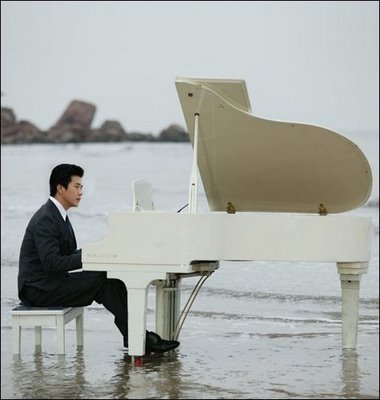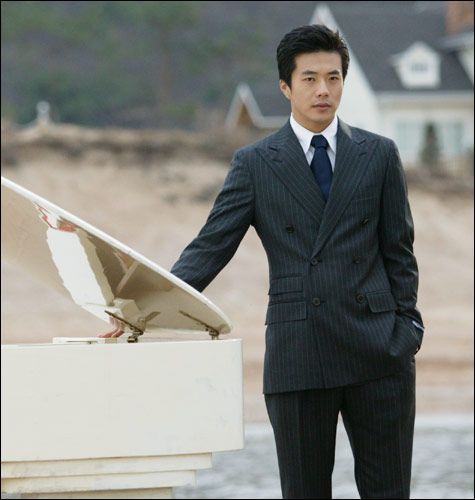 Character Analysis:
Choi Ji Woo as Han Jung Suh/Kim Ji Soo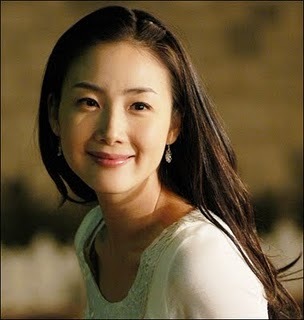 What can I say about one of the most popular K-drama actresses? Choi Ji Woo is definitely a drama queen!
She's good at all the crying scenes, and she just has this unbelievably sweet looks about her. She's not as pretty as most of the other actresses that I like, but somehow, there's just something about her that is really appealing and that you will find connecting with her whenever you watch her in dramas.
I liked how she finally transformed from the soft Jung Suh to the tough Jung Suh who finally knew how to stand for herself when she regained her memory. I guess she had picked it up from Kim Ji Soo who had lived on the streets all the while.
She did much better in this drama compared to Winter Sonata, although she seemed to relive some of her facial expressions from Winter and also Beautiful Days.
Kwon Sang Woo as Cha Song Joo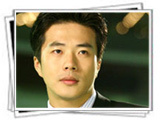 This is my first time seeing Kwon Sang Woo in a drama, and I must say I really liked him! He has a charm around him, and of course his boyish good looks earned him extra brownie points. He has extreme versatility as I found him switching from a pained lover to a playful and extremely mischievous friend. He portrayed all his expressions realistically, and most of the time, I find himself sympathizing with him. This is one strong character who does not allow anyone to push him around, as he stood for what he believed and would not let anyone tell him what to do, even if that is his own mother.
Kim Tae Hee as Han Yoo Ri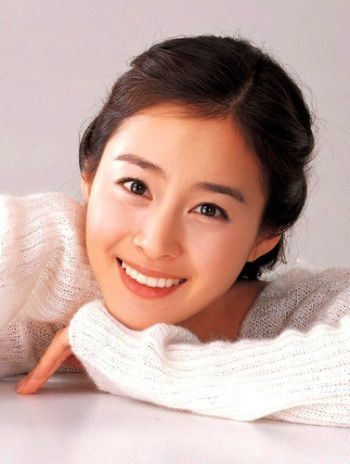 She is supposed to the second antagonist in the story; next to her evil mother Tae Mira but sometimes, I do find it hard to believe that such a pretty girl is capable of such evil deeds.
I guess Kim Tae Hee's image is not so suitable for this character, and her facial expressions were not convincing enough. Whenever she is supposed to feel jealous or evil, she would only know how to enlarge her eyes and that is supposed to make someone look evil??
Guess Kim Tae Hee is too demure to pull off a convincing act as an evil stepsister!
Shin Hyun Joon as Han Tae Hwa/Han Chul Su
He had this kind look and sometimes I find his character annoying but still, you feel that he is the main protector for Jung Suh. Without him, she would be in much more pain and misery. He had this ruffian look and the way he dresses was too much of a pauper than an artist. Overall, this is one pitiful character who just did not deserve what he had done for everyone so far although it was the route he chose for himself.
The child actors
Park Shin Hye as Young Jung Suh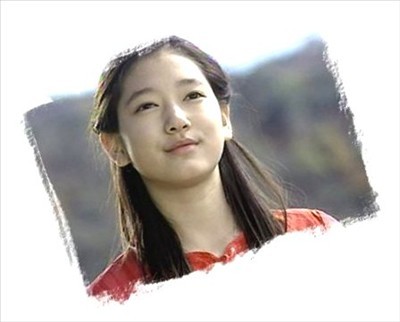 Adorably cute, she was just the right person to play such a demure character! She was so kind and her doe-like eyes just gave off that right expression and pain that she felt. Somehow she looked more like Kim Tae Hee compared to Choi Ji Woo, and it was weird that she grew up to be Choi Ji Woo! =P
Park Ji Mi as Young Yoo Ri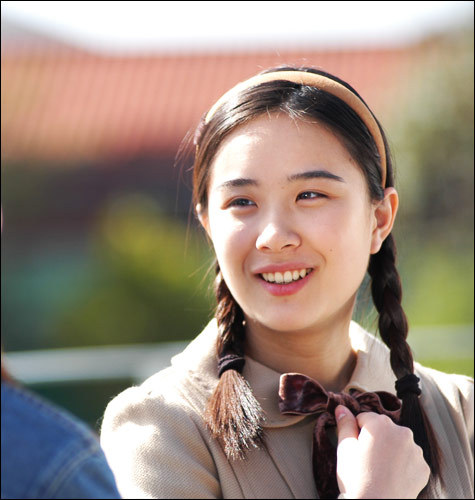 This is one evil girl; she had that conniving look in her eyes and you just feel hatred for her and furthermore, she played such a despicable role. Sometimes I felt sorry for her as well, as she came from an undesirable background herself and she was probably pushed to survive on her own and had developed such possessive skills, porbably to defend herself. Above all else, it's her own parents to be blamed for her upbringing when she was young.
Baek Sung Hyun as Young Song Joo
This is a very cheerful boy and he really looked like Kwon Sang Woo too! This is a good choice as both portrayed the character of Cha Song Joo to life! I liked this actor; he really had very charming expressions as a young price!
Lee Wan as Young Tae Hwa
This guy was quite annoying, to be frank, but I found his expressions really good too, that he could make me annoyed anyway, in the first place!
Did you know that he is Kim Tae Hee's brother in real life?
My opinion:
This is truly a tragic drama; it was full of tragedies and miseries right from the beginning. (Well, after all, what would have made the drama had it not been for all the tragedies, right?)
This was like a typical Cinderella story, whereby the biological daughter gets all the suffering, all thanks to the evil stepmother and stepsister.
It was really heart-wrenching to see how the two ill-fated lovers constantly were prevented from being with each other and when they finally do, they are still separated from death.
Be prepared to cry buckets over the scenes; especially if you are an emotional person as Jung Suh really had it tough for her since her childhood, that sometimes you just wished that her father never married the stepmother or that Jung Suh should just pluck some courage and told her father and Song Joo about the abuses.
I liked this drama a lot, as I found it to be really touching and it was truly an emotional ride; a typical romantic soap opera. I guessed I also liked Kwon Sang Woo in this drama, who was really just unbelievably loyal and charming; everything that a girl could wish for in her Prince Charming.
I have watched this a few times, and I will always bring it out of the shelves to re-watch it once in a while to relive that true gift of love =)
Don't watch it if you're a guy...haha, just kidding!
If you're not one for dramas and mushy romantic lines, this is not a drama for you.
If you are sentimental and romantic type, then yes, do watch it to see what love is truly all about. It is not all about sugar and spice, there's really lots of sacrifices and persistence as well, not to mention devotion and loyalty.
What can I say more, this is one of my favorite dramas =)