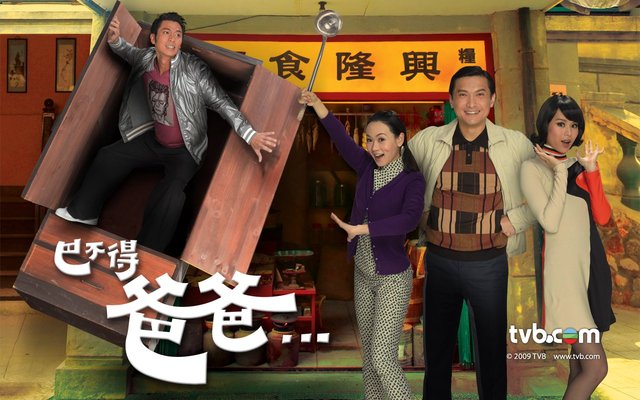 No. of episodes: 19
Cast:
Ron Ng Cheuk Hei - Chor Chi
Sunny Chan Kam Hung - Chor Fan
Shirley Yeung Sze Kei - Ching Lan Fun
Myolie Wu Hang Yee - So Fung Nei
John Chiang - Ko Shan Chuen
Gigi Wong - Tam Lan Ching
Louis Yuen - Ngau Ching Wing
Carlo Ng Ka Lok - Shing Sap Yee
Natalie Wong - Yue Fa
Irene Wong - Yue Yuk
Mandy Wong - So Fung Lin
Nancy Wu - Leung Pin Pin
Chun Wong - Leung Ting Dor
Lo Tsan Shun - Cheng Kwan Min
Li Ka Sing - Manager Kwan
Lee Fung - Tse Dai Bik/ Mrs Leung
Synopsis/Storyline:
Chor Chi is a capable young man at work, working for a tobacco company. Due to his excellent capabilities, he was constantly being promoted. However, his father, Chor Fan was unhappy with his line of work as he perceived selling tobacco as doing bad to others.
Chor Chi then moved out of his home due to the conflicts he had with his father to lead an independent and carefree life, free of his father's constant naggings.
However, when Chor Fan was diagnosed with Alzheimer's disease, Chi had no choice but to move home to take care of his ailing father.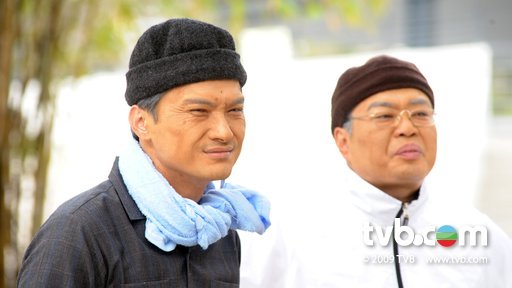 Chi and Fan constantly annoyed each other; especially Chi, who could not stand his father's old-fashioned and unreasonable ways, hence they are at loggerheads with each other.
Chi then meets a wealthy businessman, Cheng Kwan Min who made him a good offer to work for him. While Chi was leaving the coffee shop, it was raining very heavily and when he got into the elevator, it was struck by the lightning as witnessed by Fan who brought an umbrella to the building for Chi.
Chi was then transported back to the 1960's era; back to the era of his young father.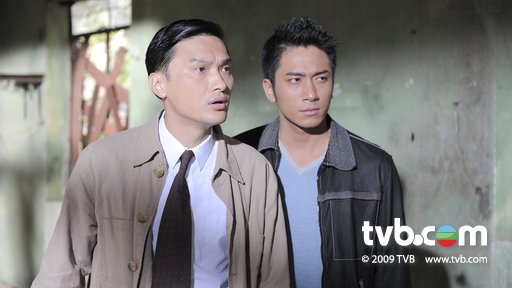 The Young Fan almost hit Chi but then they became fast friends, with Fan bringing him back to his rented house where he stayed with a few other tenants and with the landlady, Tam Lan Ching. Fan was unaware that Chi was his son who came from the future and treated him as buddies.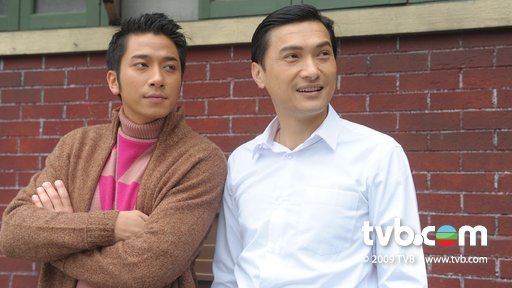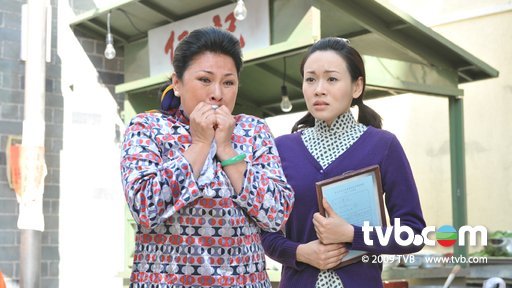 Chi kept trying to find the wardrobe in which he came out of when he appeared in the 1960's era, but to no avail. He even came to a lot of misunderstandings with the landlady's daughter, Ching Lan Fun, who mistook him as a pervert.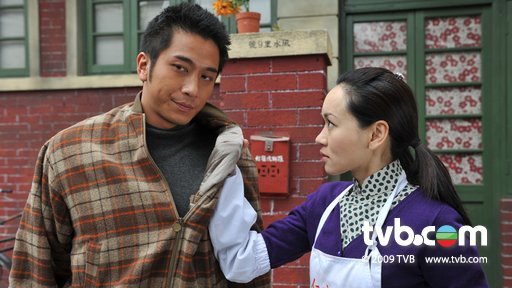 Fan then helped him to find a job in the local store; Dor Dor department store where he met the young Cheng Kwan Min, who was the relative of the boss of the Dor Dor department store.
Chi then tried to trail Cheng Kwan Min to try to get back to the 2008 year, but to no avail. He started putting up with having to stay in that era, and helped Fan in a lot of his daily life.
They crossed paths with So Fung Nei, who was a con woman who ended up working in the department store as well, and even introduced her innocent younger sister, Fung Lin to the same store as well to try to befriend rich men.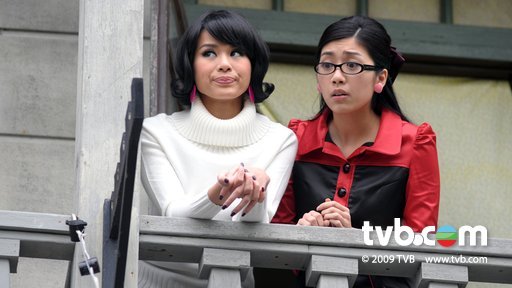 They also met Shing Sap Yee; also known as Sap Yee Siu who was constantly boasting of his excellent achievements of having graduated from three universities and constantly dressed to the riches. He was with his two wives; and when they lost all the money to their lavish spending, they also ended up renting a bunker bed from the landlady.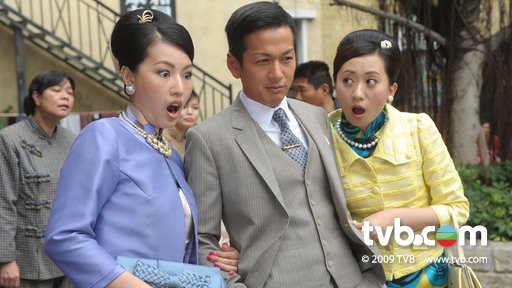 Another unwelcomed tenant was the demanding constable; Ngau Ching Wing who also rented a room with the landlady along with his intelligent and adorable daughter, Bo Bo.
Fan was trying to find a way to return to his era, and yet at the same time, he started to understand his father more and realized that his father was truly a good man. At the same time, he also started to want to know who was his mother.
He suspected the annoying Fun, whom he had started to grown rather fond of but was suppressing his own feelings for fear that she could be his real mother. Fun was also interested in him but was shy of the consequences.
Chi rescued Fun from a bomb incident and even celebrated his birthday with her in the hospital, telling her that she was the most important woman in his life (he actually meant that she was his mother). She was elated to learn that Chi truly thought of her that way.
The more Chi learns of his father's past, the more guilty he start to feel for treating his father that way.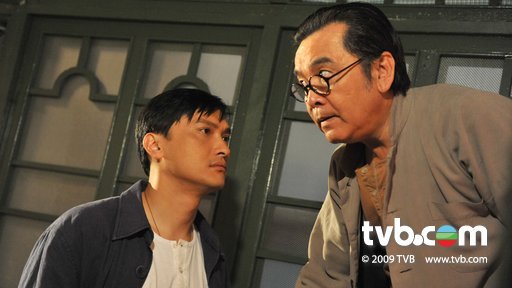 He learnt that his own father was an adopted son of the wanton mee stall owner; Ko Shan Chuen, who was constantly at loggerheads with the landlady due to their businesses.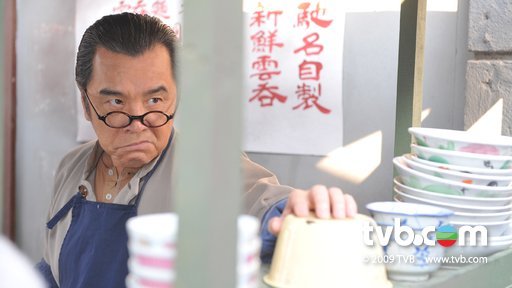 Ko ended up marrying the landlady after trials and tribulations, and became Fun's stepfather.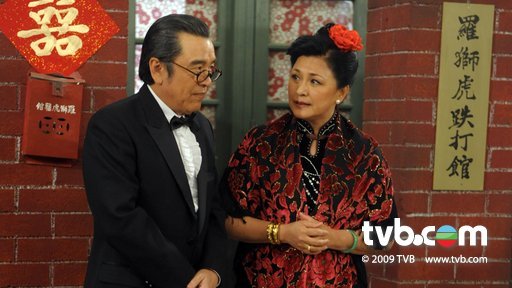 In a twist of incidents, Cheng Kwan Min got hold of a 2008 award and start to devise a plan to buy the landlady's building to build his own empire.
Chi tried to salvage the damage but he ended up going back to the year 2008, where he was greeted by Fun who told him that she was from the 1960's and had been waiting for him to come back. It seemed that it was all a plan to get him to return to 1960's to make him remember all that had happened in the 1960's and it was a plan hatched up by Fan and Fun. However, at the same time, Cheng Kwan Min was also trying to foil his plan of going back to the 1960's to intercept in his scheme to take over the building and changing history that he won't become rich anymore.
Who will succeed in the end?
Of course, this being such a light-hearted drama, it is not hard to guess that good will always triumph over evil and that it would be a happy ending! =)
Character Analysis:
Ron Ng as Chor Chi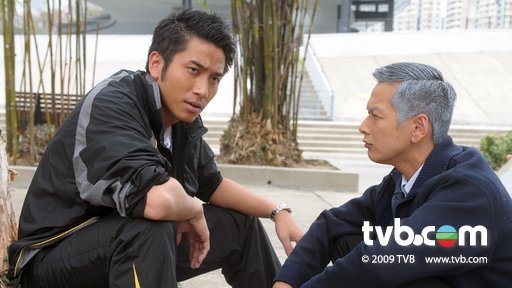 He is an ambitious young man who would stop at nothing to achieve success and wealth that he had sometimes overlook the most important thing in live; to treasure his loved ones. Returning to the 1960's did do him some good, when he start to witness life during then and how his father was like.
It was nice to see a stubborn young man like him learning the valuable lessons in life, and also learning to deal with his emotions.
Despite his tough exterior, you could also see him struggling with his regrets for not having the chance to have known his own biological mother.
It was harsh that he learnt that he was just an adopted son in the end.
Ron Ng was perfect for this character, as he played Chi with much arrogance and pride and yet was humbled when he had nothing at all in the 1960's.
Sunny Chan as Chor Fan
This is one man who was trying to be a good man all the time, and only believed in doing good for everyone and that good will always come back to you. Nobody is mean in his eyes, and he despised people with motives. For instance, So Fung Nei whom he fell in love with and was trying to change from the start.
He can be so righteous that sometimes it made him look really silly in the drama.
Somehow Sunny Chan is always casted as a downright silly righteous guy; which sometimes can be quite annoying too.
Shirley Yeung as Ching Lan Fun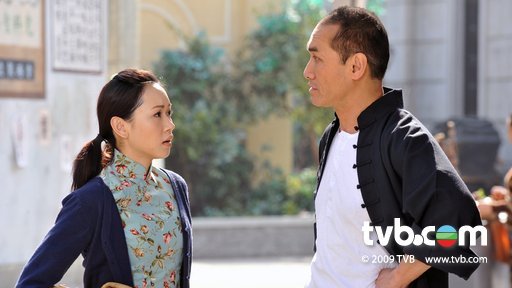 She is a pitiful girl who was switched with another girl; making her the real daughter of the Dor Dor department store. However, she was casted away by both mothers making her feel neglected and almost running away.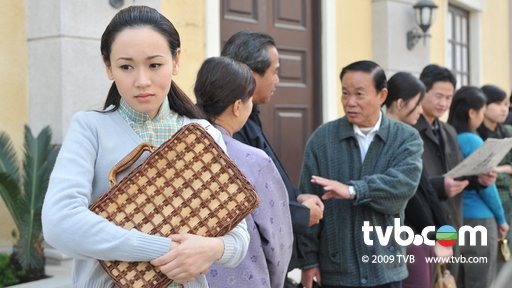 She fell for Chi, and was upset with him for not expressing himself. Actually she followed him all the way to the present and it was really nice to see them end up together.
Shirley Yeung is perfect as the demanding and yet sweet girl; I just love this actress so much! =)
Myolie Wu as So Fung Nei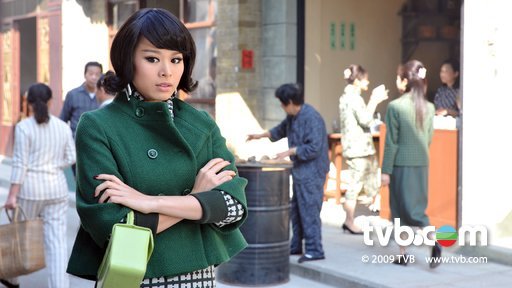 She is the materialistic and arrogant woman who only had eyes for wealth and she was intent to meet a rich man so that she could have it easy. She fell for Fan but would not admit it as he was not her type and it would do her no good. She constantly suppressed her feelings and eventually lived to be spinster to old age.
I must say WOW, for Myolie's fabulous acting skills, she really made So Fung Nei such a devious and at the same time, hilarious character. You couldn't help having a love and hate feeling for this character.
All the characters added so much color and life to the drama that it was really interesting to see each and everyone of them in their roles.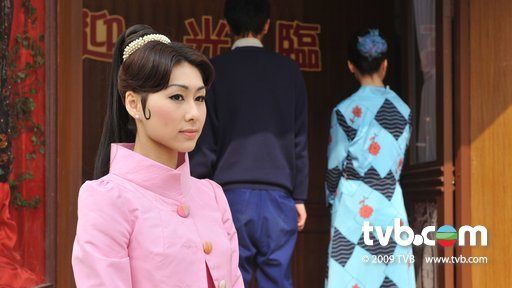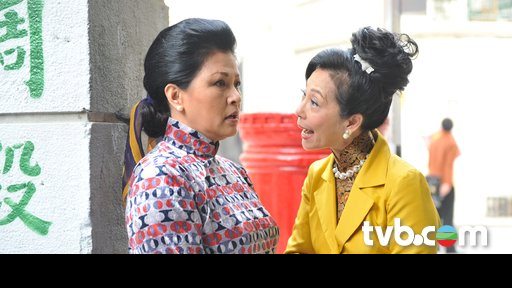 My opinion:
This is something like the 72 Tenants meet the Old Time Buddy style of drama, with lots of tears and laughter in the scenes.
I enjoyed watching it; and all the characters/cast, as I have mentioned just made the drama all the more lively! Definitely worth a watch!