It's the New Year, and therefore, this will be the first drama I have decided to post to welcome the New Year.
The title of the drama is significant as it brings New Beginnings to all of us in the New Year =)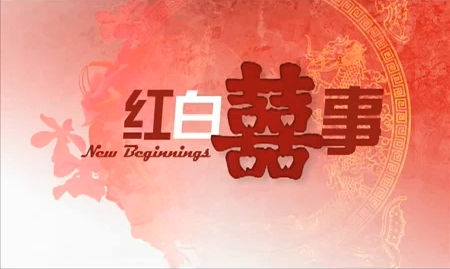 No. of episodes: 20
Cast
Jeanette Aw as Cai Shiya
Elvin Ng as Ye Jiajun
Tay Ping Hui as Li Zihao
Jesseca Liu as Tang Wenxi
Zhang Zhen Huan as Li Ziyang
Tracy Tan as Cai Shihui
Joshua Ang as Cai Shicai
Lin Mei Jiao as Yan Ruyi
Richard Low as Cai Fulin
Hong Hui Fang as Li Xiuyun
Synopsis: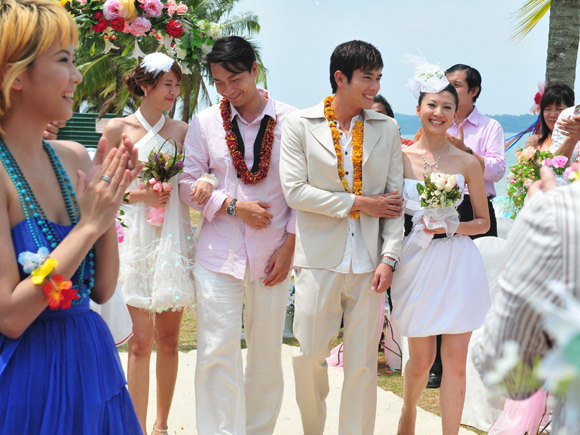 The drama is about the lives of the four main protagonists; Li Zihao, Cai Shiya, Tang Wenxi and Ye Jiajun and how their lives intertwine with each other.
The story has a unique twist of bringing both the wedding and funeral business together, and how each affected the other.
Both businesses were never related to each other, and the Chinese communities especially often shun funeral-related matters when it comes to dealing with auspicious events such as weddings. This drama portrays the dealings of the businesses and how the nature of the businesses were perceived by the general public; especially the most shunned funeral business.
This being a Singaporean drama, there were also family elements and romance intertwined to give it that perfect twist.
The Plot:
Li Zihao grew up assisting his matchmaker mother in handling weddings, and has thus developed his interest in arranging/planning weddings for others. He particularly took interest in the customary traditions aspect of wedding planning and helped his parents to care for their business, which deals with supplying items and pastries for the traditional Chinese weddings.
Having a matchmaker mother and also a Feng Shui expert for a father definitely helped to boom the business further.
He bumped into Tang Wenxi, a talented and prominent wedding dress designer who hailed from Taiwan and is based in a bridal boutique in Singapore. They both became fast friends after Zihao helped Wenxi out in an unexpected drama with one of Wenxi's customers and even set out to start their own wedding planning business along with Zihao's younger brother, Ziyang.
Wenxi and Ziyang started off on the wrong path with each other, and Wenxi constantly found fault with him. However, Wenxi slowly fell for Ziyang, while Zihao had fallen for her earlier.
Zihao also crossed path with Cai Shiya, the eldest daughter and the caretaker of the Cai Funeral Services. She had a rather pitiful background whereby she gave up her studies for her younger siblings to help her widower father to run the funeral business, and in the meantime, lost the love of her life who could not accept her profession. Shiya hired Ye Jiajun, a handsome and decent young man who sought the job. Unbeknownst to Shiya and the her family, Ye Jiajun was there to seek revenge for his father whose death was believed to be caused by Shiya's father.
Jiajun slowly fell in love with Shiya, despite his spiteful mother's protests and he had to pay the price for that when his mother found out about their forbidden love.
Will the four characters and their love relationship end out well in the end?
(Since this is a Singaporean drama, and it had such a promising title, you can be assured that the ending is a yes =)
Whole Story:
Since young, Li Zihao had often followed his matchmaker mother to weddings and he enjoyed the happiness and smiles on the faces of the couples that he developed a strong interest in taking after his mother's footsteps.
He grew up to help his parents in their wedding buiness; supplying essential betrothal items needed for the traditional and customary Chinese weddings. The family also runs a pastries shop, selling the traditional baked pastries for the different Chinese clan weddings.
When Zihao's own cousin ran into a crisis(his girlfriend got pregnant), Zihao and his mother stepped in to help to arrange the rushed wedding and Zihao found himself getting involved in the wedding planning. He met Tang Wenxi, a talented bridal dress designer based in the bridal boutique whose owner, Raymond approached the duo to start up a wedding planning business with him.
Wenxi and Zihao went into the business with high hopes only to be disappointed when they found out that they were conned of their savings and were left with a huge pile of debt by the former owner. They then ended the business and slowly picked up on their own strengths.
During Zihao's cousin's wedding, Zihao had to deal with Cai Shiya whose customer had set up a funeral wake at the same void deck that Zihao had earlier booked for his cousin's wedding.
Although Shiya could not help anything with the arrangements (due to the family's adamance), Shiya and Zihao became friends after that, even though Shiya warned Zihao that due to the nature of their businesses, they should not meet anymore.
Shiya had a difficult past as she had given up her studies for the sake of her younger siblings to help her widowed father in the family business (funeral services) and to send her younger sister, Shi Hui to university.
Shi Hui grew up to be a materialistic and arrogant young woman who was ashamed of her own father and mentally challenged younger brother and even begged Shiya to prevent them from attending her own convocation. Her father was devastated when he found out about Shi Hui's intentions but still forgave her, blaming himself for the unhappiness caused due to his profession to his daughter.
Shi Hui started her first job at a bank but soon lost interest, and got involved in a modelling career where she met Li Ziyang, a passionate and professional photographer who also happened to be the younger brother of Li Zihao.
She dumped her university boyfriend, whom she found boring and started a relationship with Ziyang.
At the same time, Tang Wenxi who was initially annoyed with Ziyang also slowly fell for his boyish charms and Shi Hui intentionally left evidences of her sleeping with Ziyang to drive Wenxi away. Wenxi was upset when she found out about Shi Hui and Ziyang but was even more surprised with Zihao's confession that he had liked her all along. Wenxi slowly accepted Zihao for his kindness and steadfast love.
Shi Hui, on the other hand, was more obsessed with fame and wealth, and started courting a rich diamond merchant, much to Ziyang's anger. She then dumped Ziyang and went on a holiday with the rich businessman, only to return pregnant with his child. She then coerced the businessman to marry her, despite protests from her own family. When she suffered a miscarriage, she was devastated when the rich guy dumped her and she started to realize that her family had never forsaken her.
Shiya, hired a young man who came answering for the job vacancy ad for the funeral services, Ye Jiajun. She was initially puzzled as to why a bright and decent graduate who was a former engineer with a promising future would choose the profession but she soon found herself impressed with his dedication and hard work in the field.
She promoted him despite the protest of the older workers in the the company, but at the same time, found that they faced problems with their funeral services. An accidental fire during a funeral set off a bad reputation for them in the press after that.
Unbeknownst to her and her father, it was Jiajun who started the fire and also caused her to sack an old employee.
Jiajun was there for revenge, as instructed by his spiteful mother who blamed Shiya's father, Cai Fulin for her husband's death.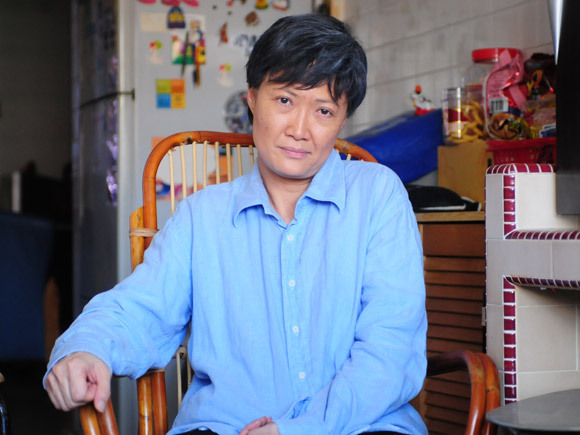 Jiajun soon found himself falling in love with Shiya and could not bring himself to harm her family, much to the anger of his mother and she decided to take matters into her own hands.
In the fire incident in which Jiajun's mother wanted to kill Shiya and herself, she was touched when Shiya went all out to rescue her and before her death, she finally forgave Cai Fulin and granted Jiajun her blessing to be with Shiya.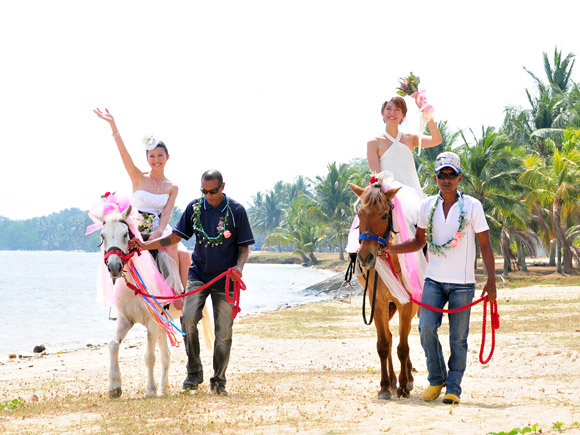 It was all in all a happy ending in the end as the four characters got married in a joint wedding on the beach, organized by themselves, bringing the title to life, in bridging both the auspicious wedding planners and the shunned funeral planners in one single wedding!~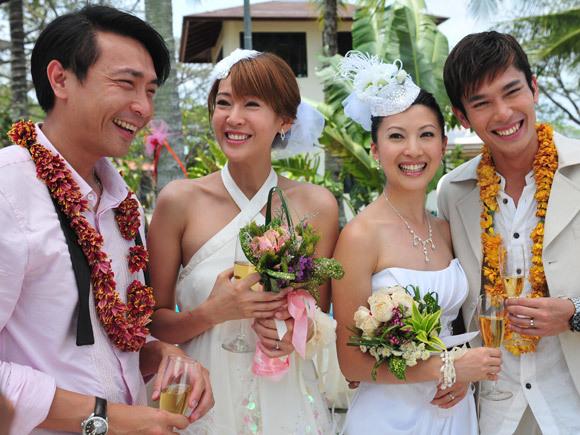 Character Analysis:
Tay Ping Hui as Li Zihao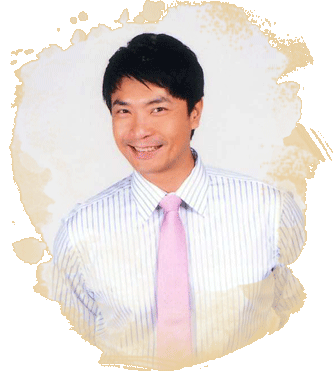 This is a very kind-hearted and gentle man for his character. He was always one to help others and never once worried about himself.
I liked how calm he was in handling most of the crises in the weddings; this is really one good wedding planner to have for most brides, don't you think?
He was just so shy when he had to deal with his own love life, that it was really frustrating how he could keep quiet about his feelings for Tang Wenxi. He was just so giving that he even could give her up to his own brother.
However, a good and kind character like him was definitely rewarded for his kindness when he also found his true love to return to him with open arms.
Jeanette Aw as Cai Shiya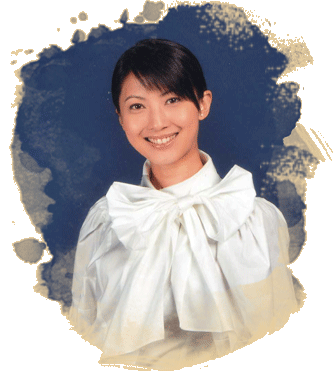 She is always my favorite actress and it was really fresh to see her in a cold-like character like this time in the drama.
Despite her hard and cold exterior, actually you could see that Shiya was just a woman like any other inside.
Jeanette played Shiya really well, and I loved her facial expressions when she was trying to suppress most of her emotions in front of others. I guess that was what you get when you are the eldest in the family and the superior in the family business. She was always controlling herself, and never letting go. When she fell in love, she thought she had someone finally to lean on and you could feel her frustration (not anger) when she realized that Jiajun was not sincere with her.
It was also good to see that she was finally happy, and not uptight for once during her own wedding! =)
Jesseca Liu as Tang Wenxi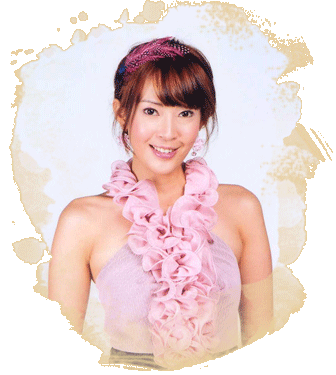 I liked her smile, and her warm character. I was surprised when I was told that she was a Malaysian actress in reality!
Wenxi is a rather weak character at times, although she tried to portray her strong exterior. I felt that she lacked confidence in carrying her own strengths and in expressing her love. When she fell for Ziyang, she was often hiding from him and was finally upset when she realized that she had lost Ziyang to the bolder Shi Hui. She was lucky to have Zihao constantly watching her back.
I think she actually liked Zihao from the start; it's just that she did not realize it or refuse to see him as partner material which made her prefer the suave and playful Ziyang instead.
Elvin Ng as Ye Jiajun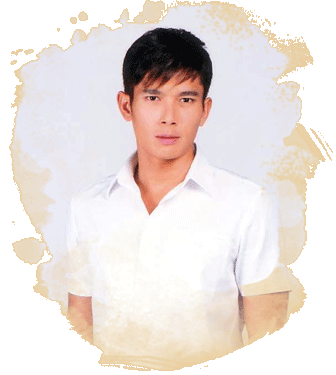 Despite his good boyish looks and charming eyes, I find Elvin a little stumped in his expressions sometimes. He was rather stiff in his acting and also facial expressions. It made it hard for us audience to tell or feel his emotions; whether he was in love or if he was sad.
The character was supposed to be like that, maybe?
Supporting cast:
Zhang Zhenhuan as Li Ziyang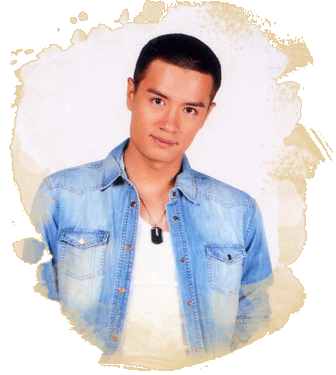 A very playful but yet suave character who had every lady swooning over him (honestly, what's so attractive about him anyway?) I thought he would fall for Wenxi, but he chose the rebellious and seductive Shi Hui instead and the interesting part is, I'd never expect the playboy to fall so hard for someone in the same game like him.
I liked to see how Zhang portrayed the heartbroken playboy but yet he displayed a strong exterior to show he was unfazed by it all.
Tracy Tan as Cai Shi Hui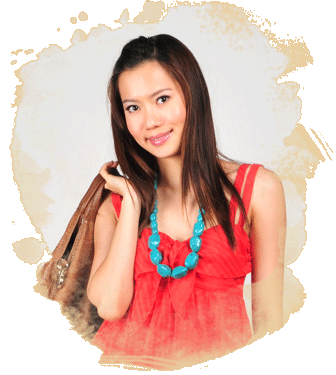 She was probably the almost-antagonist in the drama, and she was kinda above it all. She was embarassed of her own roots and was never pleased with anything she had, despite almost having everything she could have.
It was good that she finally learnt her lesson and understood the true meaning of gratitude.
Joshua Ang as Cai Shicai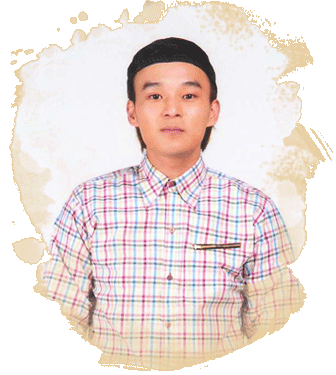 Despite his shortcomings and mental challenge, Shicai is actually one of the most liked characters. He had such a pure and kind heart, and he was always there for his own siblings, protecting his two sisters with his acquired skills in martial arts whenever they are in danger. Joshua made this character really believeable, not to mention highly likeable!
Richard Low as Cai Fulin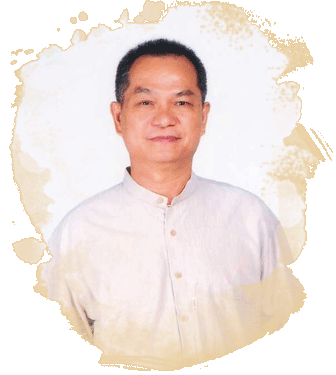 A devoted father who dedicated his life to caring for his children after his wife's death, he is your typical father's day model. He was haunted by his past, and he constantly blamed himself for causing a good friend's death. He is a businessman driven by compassion and emotion, and he is often helping others more than making profit. It is hard to find a businessman like him these days.
I loved how this character is always so forgiving as a father, and compassionate as a funeral provider and a caring employer. One of the best characters in the drama!~
Lin Meijiao as Yan Ruyi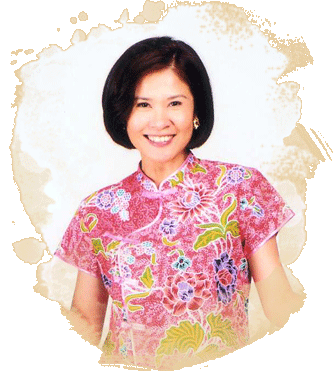 After watching her play the evil and scheming first wife in the Little Nyonya, it was really a change watching her portray this bright and cheerful matchmaker who brought joy to all the weddings she helped to arrange. It was funny how she could bring so many couples together but yet frustrated when her two sons remained single.
I liked this character a lot too, as she was constantly smiling and never frowned despite the problems faced. Veteran actress Lin Meijiao really played this typical aunt of a matchmaker to perfection, and I enjoyed the scene whereby her expression changed from happiness to disapproval when they bumped into a funeral in the first episode! That was a classic =)
Hong Hui Fang as Li Xiuyun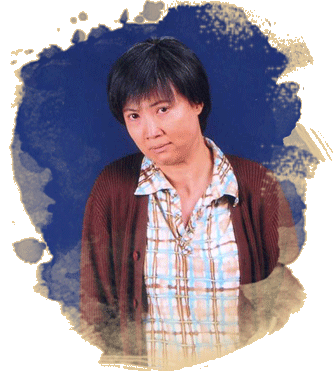 Perhaps the most annoying character of all in the entire drama, this woman cannot see light and is just obstinate in blaming others for her husband's death. She was so blinded by her hunger for revenge that she failed to prioritize in bringing her only son up in the right way. It was a surprise that Jiajun still managed to be a man of conscience despite having this mother with such a distorted view. She was just spiteful and there was no sense of happiness in this character. It was good when she finally realized that she had been wrong all the while and finally grant her son happiness (and may I say, freedom from her own spite) at her death bed.
Review:
This is definitely a recommended and must-watch drama, especially if you are planning a wedding (like me!)
I love the sharing of the details in the all the customs and traditions of Chinese weddings.
Even if you are not following the traditions, there is no harm to find out more and treat it as extra knowledge.
I love the light-hearted drama and how all the characters are just so natural and alike to us in real life. Furthermore, the drama also addressed typical social issues and brought the moral part into it, making it truly valuable to the society.
The weddings featured each had a unique story, not to mention the touching sentiment of it.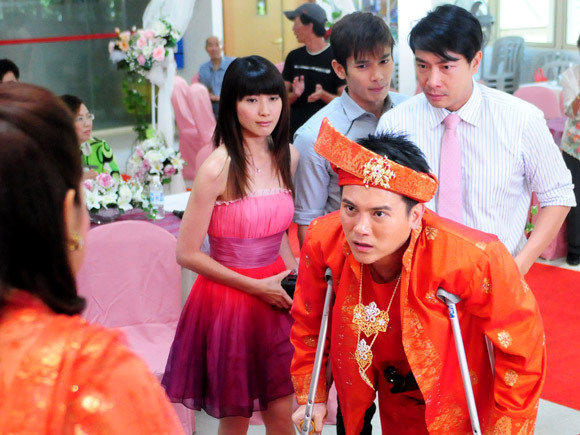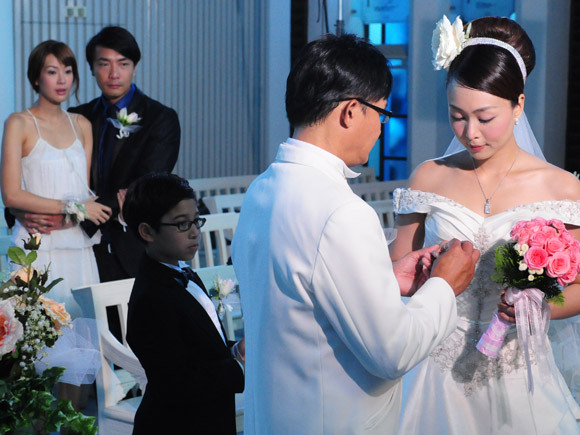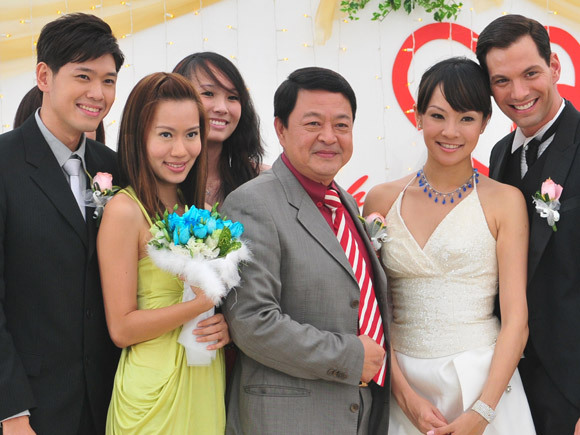 The same goes for the funerals, and how filial piety means in the modern society. It is really educational and enlightening to see how we have been blinded by all the perceptions today.
I say, go watch it! =)