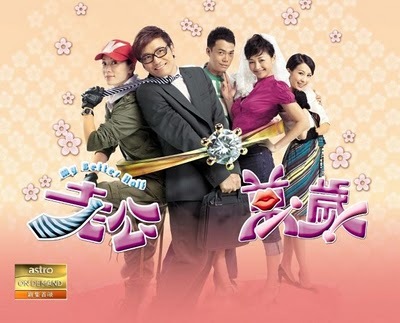 No. of episodes: 20

Cast:
Michael Miu Kiu Wai - Ching Sum
Maggie Cheung Ho Yee - Ko Lai Sum
Michael Tse Tin Wah - Ching Yee
Teresa Lee Yi Hung - Miu Ling Chi
Mandy Cho Man Lei - Yuki Yau Ka Lei

Supporting Cast:
Ching's Family:
Chu Wai Tak - Ching Yi Cheung
Suet Nei - Lam Bat Hang

Ko's Family
Lee Fung - Kam Ngan Fa

Friends
Mimi Lo - Poon Lei Sin
Derek Kwok - Kong San Sou
Oscar Leung - Hung Cheut Sek
Grace Wong - Sou Sin Hung
Wu Fung - Lou Cheung Chuen

Special appearance: Jamie Chik as Nurse

Synopsis/Storyline
Michael Miu plays Ching Sum, who married Ko Lai Sum (Maggie Cheung), a wife who controls and watches his every move.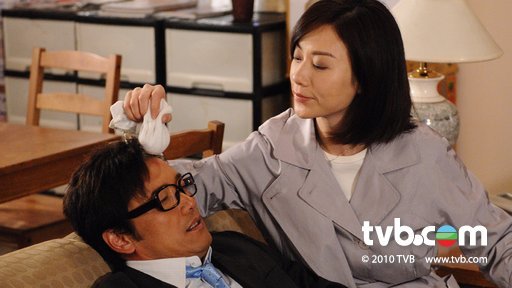 Lai Sum is always suspicious of Sum, on whether he is fooling around outside and checks on him at all times, giving him a hard time when she finds anything amiss with her husband.
Sum, on the other hand, did not defy his wife, despite being ridiculed by his colleagues and friends, especially his own younger brother, Ching Yee (Michael Tse) who was a self-professed casanova, and he never believed in impossibilities in love.

Yee crosses path with Miu Ling Chi (Teresa Lee) whom he was at loggerheads with and yet they ended up being colleagues.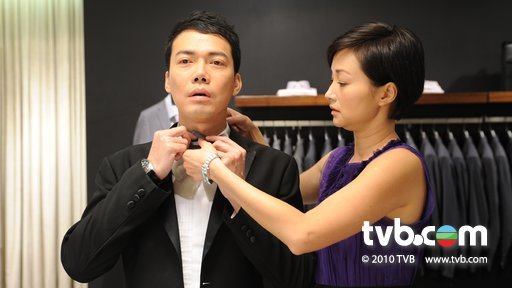 The duo then fell in love with each other, and their sparks were about to blossom into romance when Yee bumps into Yuki (Mandy Cho) who was his first lover from high school.

Yuki was now married to an older Japanese man, who was paralyzed and she was taking care of him. Yee still has feelings for her; as she was his first love and he helped to support her studying abroad. Yuki told Yee about the Japanese's kindness to her when she was in Japan and how she ended up marrying him out of gratitude as well. Yuki then sought Yee's help to stir her husband's jealousy; and to cure his paralysis.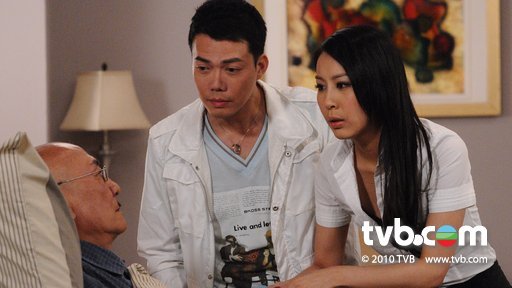 When her husband recovered, Yuki once again left Yee to return with her husband.

Yee and Ling Chi grew a little distant but Yee was still unsure of his feelings for her and Yuki.
Sum also begged Yee to reveal the truth to Lai Sum; who was suspicious of her husband from the first day of their marriage due to one single incident; Lai Sum found a lipstick stained handkerchief in Sum's pocket while taking out his coat and she was upset that her husband had cheated on her right from the beginning.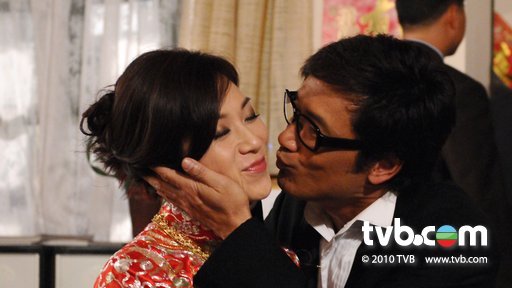 It turned out that the whole issue started from Yee, who had an affair with Yuki at that time when she first returned from Japan and Yee enlisted Yuki's help to convince his sister-in-law and Lai Sum is finally appeased and the couple was finally reconnciled with Lai Sum having a peace of mind from then on.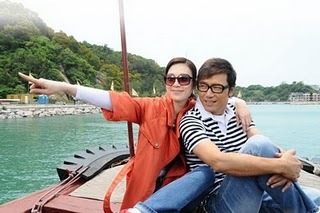 Yuki then returned to Hong Kong and sought Yee, as her husband had passed away, much to the displeasure of Ling Chi who was hopeful that her romance with Yee would finally blossom. Yee was in a dilemma between Yuki and Ling Chi but Yuki seemed to be victorious with his affections.
However, Yee soon realized that he was truly in love with Ling Chi and they ended up together.

Yee was about to marry Ling Chi, and it seemed to be a happy ending until Lai Sum found out that she could not bear a child due to health problems.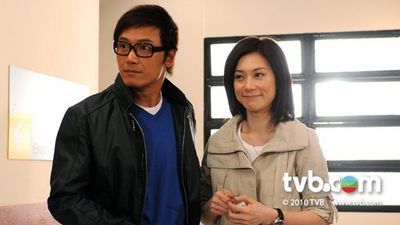 They went for a medical check-up and wanted to go for the in-vitro fertilization to bear a child but to no avail. They finally found the suitable donor from Ling Chi, and ironically, Yee faced the same problem with child-bearing due to his frivolous ways in the past.

It seemed like a crazy situation, with their partners each unable to bear a child and yet the solution could be found in their siblings' spouses!
However, it was soon to be done, with Ling Chi willing to bear Sum and Lai Sum's child although their parents were skeptical about the results as well.
Ling Chi finally gave birth to a healthy baby boy, and they were in for a shock when a crazy lunatic took their baby and almost threw him off the roof!

It was all a happy ending, with Yee and Ling Chi finally marrying in the church and the whole cast even performed a rendition of the theme song which coincidentally, was the song from Chow Yun Fatt's old movie, 'Diary of a Big Man'.



Cast/Character Analysis:
Michael Miu as Ching Sum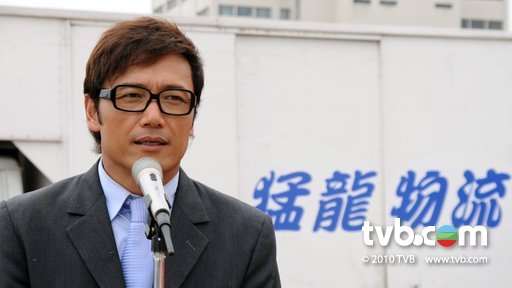 Honestly, I find this character a little wimpy as he could not even have the courage to tell his wife or to own up to something. Alright, so he had to protect his own brother's benefit, but at the expense of ruining your own marriage? That seemed a little too far-fetched.
It is obvious that Michael Miu had been away from acting for a while, as there were some scenes where he did not seem that natural and could be a little awkward sometimes. The scene where he posed as the famous "Hao Kor" from EU, that was also too insane and unnecessary.

Maggie Cheung as Ko Lai Sum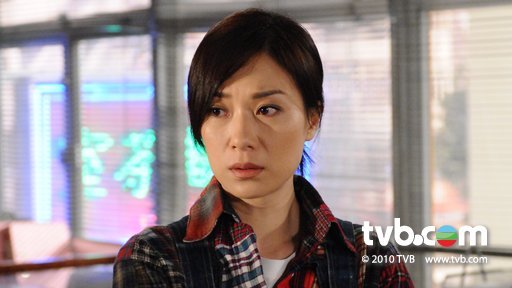 Despite her taking such a long break from acting, Maggie is still her best at playing this unbearing wife character. She wore her facial expressions really well; displaying mild and tough in a balance although some of her roles could be crazy.

Michael Tse as Ching Yee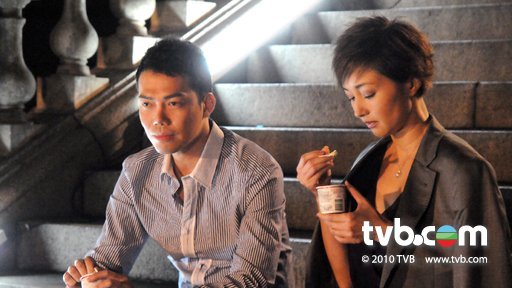 The casanova, and a comic as well who provided light moments to the drama. Despite being a playboy, he was pretty loyal to his first love and I guess it was also due to him hurting from Yuki's sudden departure that he sought comfort in hiding himself behind his philandering mask.
Michael Tse played this character really well; trying to be cool on the exterior but yet being a lovestruck puppy on the inside.

Teresa Lee as Miu Ling Chi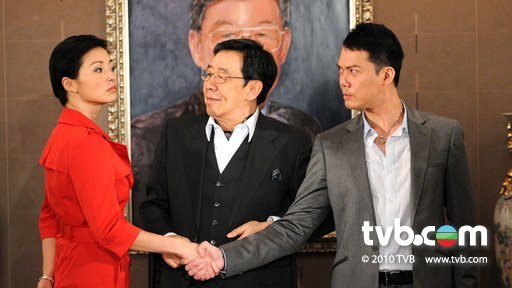 This character is the typical lady trying to find fault with the playboy and yet end up falling in love with him. Then she struggled to maintain her cool but she is no longer the tough lady anymore. Teresa had also been away from acting for some time, and I find her acting a little exaggerated in this part, compared to her previous acting. I believe that all the crazy scenes were not needed to express this character's personality.

Mandy Cho as Yuki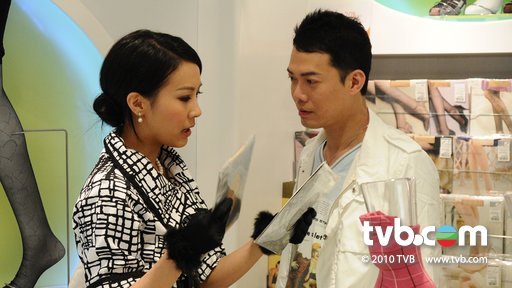 She is the damsel in distress, the one who needed protection, love and attention from her men and yes, she is the one who managed to attract her guy with her sweet and innocent looks as well. Mandy Cho fitted this role with her doe-eyes and innocent personality, making her believable as the guy that most guys would have a soft spot for.

Supporting characters:
Derek Kwok and Mimi Lo were hilarious as a couple, and best friends to the main characters. They definitely added more comedy merits to the drama!~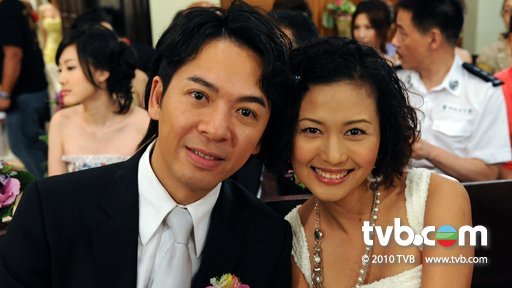 Conclusion/Verdict:
This is a light-hearted drama, albeit a lot of predictable scenes.
It is certainly a comeback drama for Maggie Cheung, who finally returned to the television scene after such a long time and she did not disappoint the viewers as her acting remained consistent. Besides Maggie, we also see Teresa Lee's return to TVB series and this is the second collaboration of Michael Miu and Michael Tse since their triad series, EU.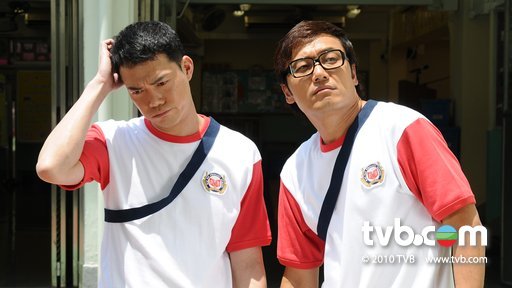 Initially I thought this was a drama based on the story of Chow Yun Fatt's movie, 'Diary of a Big Man' revolving around two wives as the theme song was exactly the replica of the song from the movie but yet, it was a totally different story, except that the man of the show shared a common similarity; whereby they were afraid of their wives.
Watch it if you are in for some laughs and comedy revolving around marriage and in-laws!~
Note: Photos are all copyright of TVB.com and are only for illustration purposes.