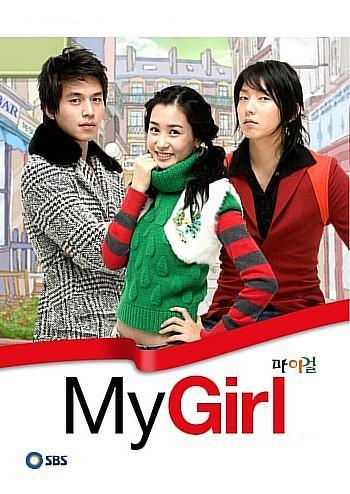 No. of episodes: 16
Languages: Korean/Mandarin with English/Chinese/Malay subtitles
Cast:
Lee Da Hae - Joo Yoo Rin
Lee Dong Wook - Seol Gong Chan
Lee Jun Ki - Seo Jung Woo
Park Shi Yeon - Kim Sae Hyun
Supporting Cast: (credits to Wikipedia)
Jo Kye Hyung - Ahn Jin Kyu
Hwang Bo Ra - Ahn Jin Shim
Lee Eon Jeong - Yoon Jin Kyung
Byun Hee Bong - Seol Woong (Gong Chan's grandfather)
Kim Yong Rim - Jang Hyung Ja (Jung Woo's mother)
Ahn Suk Hwan - Jang Il Do
Choi Ran - Bae In Sun
Jung Han Hun - Joo Tae Hyung (Yoo Rin's father)
Han Chae Young - Choi Ha Na (the real granddaughter, cameo)
Jae Hee - Lee Mong Ryong (Ha Na's husband, cameo)
Oh Ji Young - Seo Hyun's assistant / traveling companion
Synopsis/Storyline:
Joo Yoo Rin is the typical street girl who had been living her life wandering and running away with her compulsive gambler father.; traveling from one country to another since she was a child and thus picking up different languages which helped in her work as a tour guide.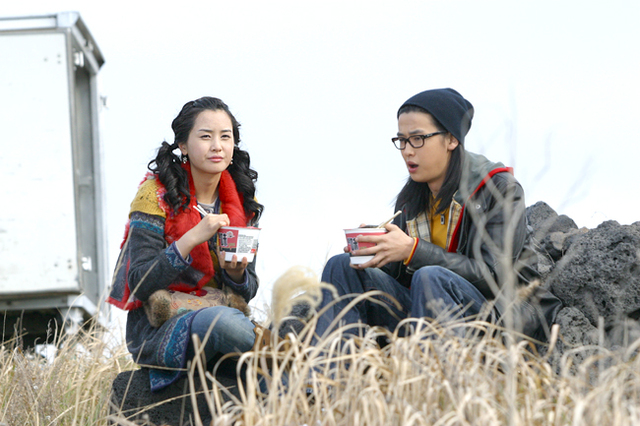 She always helped her father to settle his gambling debts.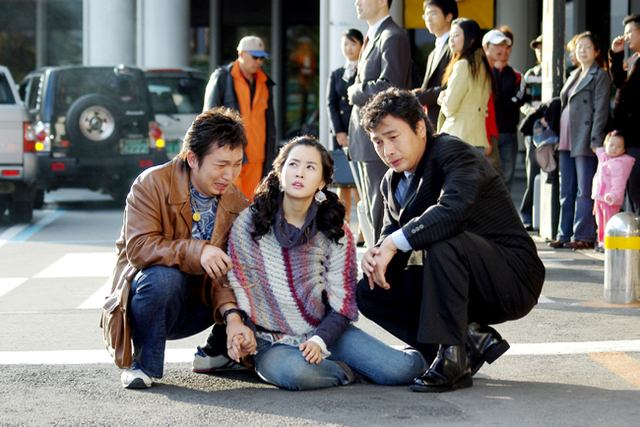 On one of her tours, her tour group was late to the airport and she had to figure out a way to stall the plane from taking off; thus she hatched up a plan to pretend to bid the last farewell to her heartless fiance who is taking off, gaining the sympathies of the airport staff.
She pretended to search for her so-called fiance on the aircraft and annoyed Seol Gong Chan who was on the flight to Japan and he deliberately got her off the plane.
Seol Gong Chan is the sole heir to the Top Avenue Hotel corporation in Seoul and was on a search for his missing cousin sister, as instructed by his ill grandfather who was the Chairman of the hotel. He was racing against time to fulfill his grandfather's wishes as he was on his death bed. His grandfather, Seol Woong regretted turning away his own daughter thus causing her death in Japan, and now his only wish is to locate his only granddaughter to make the retribution to her.
As Gong Chan was running out of time and ways to locate his cousin sister, he met Yoo Rin once again. Her linguistic skills made him enlist her as his translator when he had to entertain guests from China to close a business deal.
Yoo Rin then started secretly putting up at the Seol's villa which Gong Chan used to entertain his guests upon hearing that no one stays in the villa except to clean up once a month as she was running away from her father's debt collectors. When Yoo Rin was found stealing and selling the tangerines from the family orchard, Gong Chan turned her away.
However, Gong Chan soon had an idea out of desperation after seeing Yoo Rin's magnificent lying skills and asked for her help to pretend to be his cousin sister to help his grandfather recover from his illness despite him disliking her lying and cheating antics.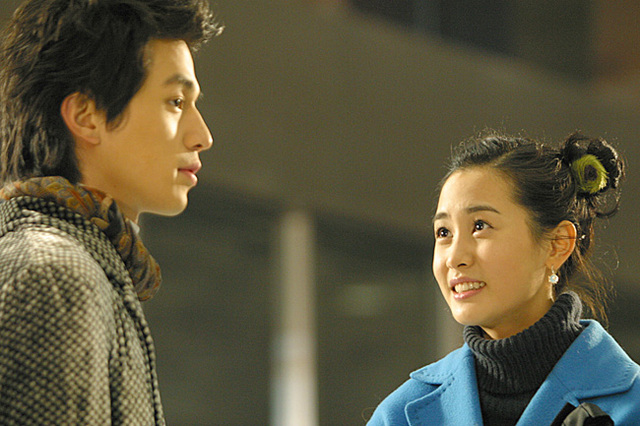 Yoo Rin was initially reluctant as despite her being able to lie to survive, she did not want to con a dying man as it was against her principles to do so.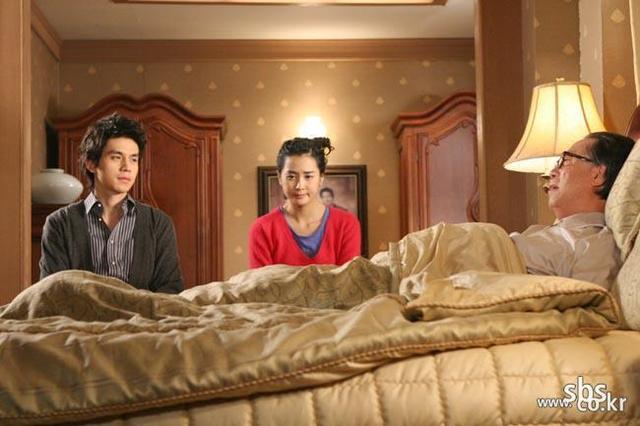 However, she was also pushed to desperation due to her father's mounting debts and also Gong Chan's kindness for not reporting her to the police following her incident at the villa,she reluctantly agreed.
Thus began Yoo Rin's entrance into the Seol family as the long lost granddaughter of Seol Woong.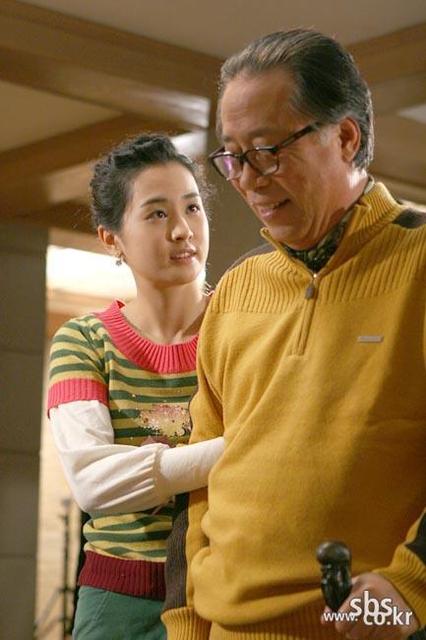 Yoo Rin's presence was warmly welcomed by the whole family; including his widowed aunt, Bae In Sun, and the family's butler, Jang.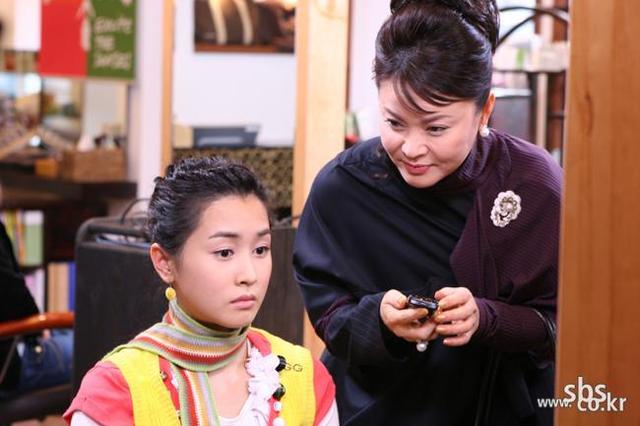 What initially started off as an act to comfort an old man soon turned to be Yoo Rin's comfort zone as she started to feel the warmth of a true family, after all the attention and love showered upon her by the family.
She also found herself slowly drawn towards Seol Gong Chan, who was finding romance back in the arms of his ex-girlfriend, prominent tennis player, Kim Sae Hyun.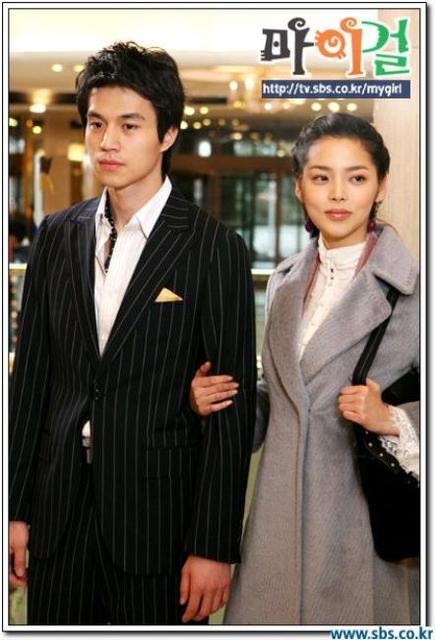 Gong Chan's childhood buddy cum best friend, Seol Jeong Woo, who was a playboy found himself attracted to Yoo Rin and tried to win her heart although he knew that Yoo Rin is deeply in love with Gong Chan, who was unaware of her love.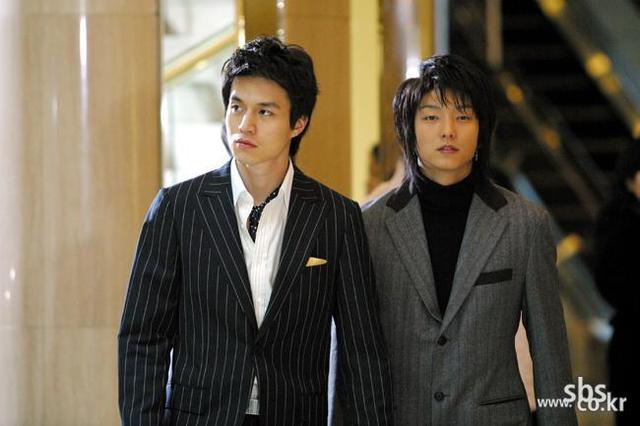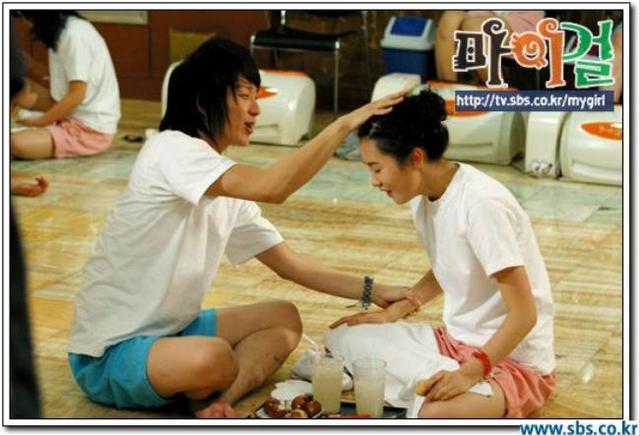 However, the more time that the duo pretended to be fake cousins, even Gong Chan started to love her more than just a cousin, much to Sae Hyun's jealousy.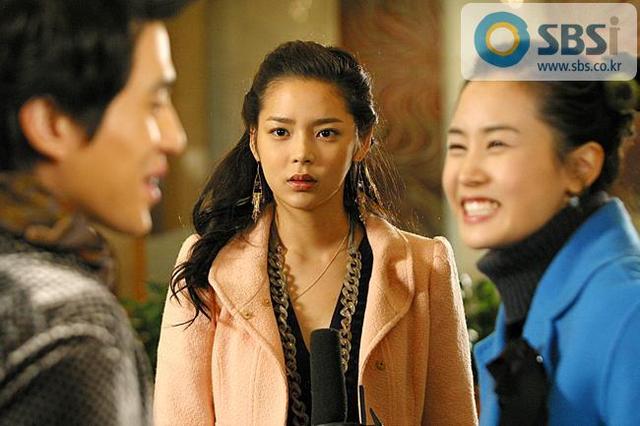 Sae Hyun wanted to make a public announcement about her relationship with Gong Chan to avoid rumours with other celebrities, but was opposed by Gong Chan and his family to protect Yoo Rin's identity and she was frustrated. Also, she started suspecting Gong Chan's feelings for Yoo Rin and was exasperated that she may be losing to his cousin sister.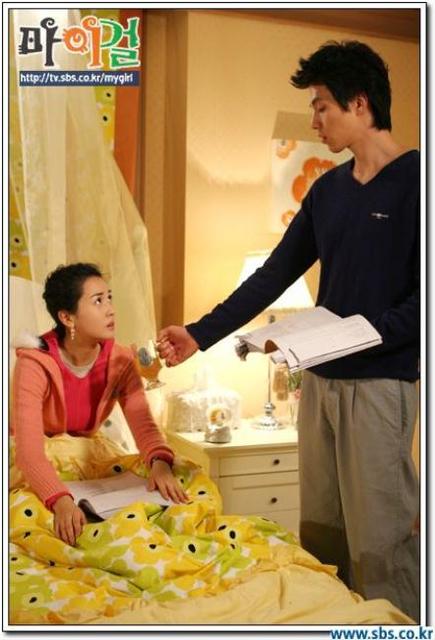 Sae Hyun then found out that Yoo Rin was a fake, and tried to expose her, but was stopped by Gong Chan and Jeong Woo who did not want to lose Yoo Rin.
Yoo Rin was continuously hurt by Gong Chan and Sae Hyun's intimate relationship, with Jeong Woo acting as her protector at all times.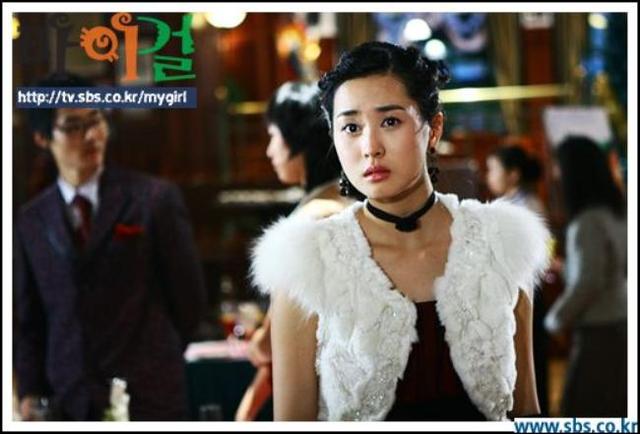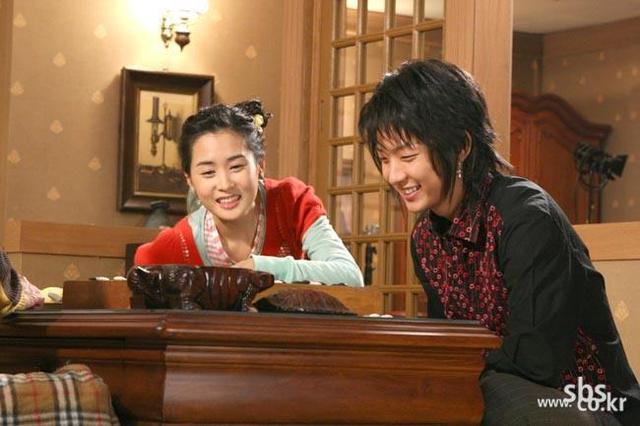 Gong Chan was starting to be jealous of the duo and tried to speed up the search for his real cousin but to no avail.
He then found out that his real cousin may have been dead, devastating both him and Yoo Rin who realized that she would have to live up to her lies forever and may never have the chance to be with Gong Chan ever.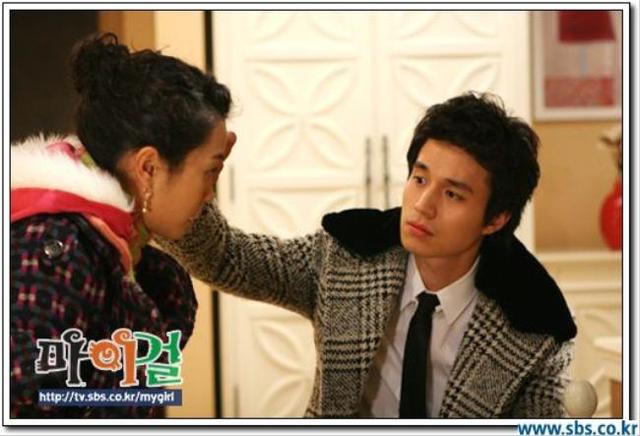 When grandfather Seol Woong decided to introduce Yoo Rin publicly during the company's anniversary, Gong Chan announced that he will be transferring to Jeju Island to work. However, when it snowed at the airport and delayed his flight, he was reminded of Yoo Rin who told him that it was her birthday everytime it snowed and he decided to go against all odds and be with Yoo Rin.
The two attempted to elope but at the airport, they changed their mind and went home. Their grandfather was furious with Gong Chan taking Yoo Rin away before the ceremony but Yoo Rin explained that she was going to meet her adopted father.
Sae Hyun then came across Yoo Rin's biological father who was in Top Avenue Hotel with information of the long lost granddaughter. It was a coincidence that the real granddaughter was saved by Yoo Rin's father and he was asking for money for the information he had found. Sae Hyun was spiteful following her break up with Gong Chan and with him for choosing Yoo Rin over herself, and proceeded to intercept the bit of information from Yoo Rin's father, not knowing that the man was Yoo Rin's father.
She hid the information from Gong Chan, leading them to believe that the real granddaughter was dead so that Gong Chan could never be with Yoo Rin.
However, in a fit of a rage, after witnessing Gong Chan and Yoo Rin's intimate relationship, she decided to expose their deeds.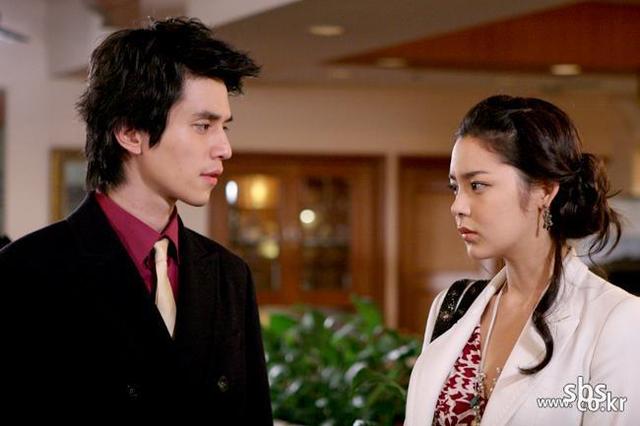 At the same time, Gong Chan had already discovered that his real cousin may still be alive and planned to send Yoo Rin to Jeju Island and will join her after telling his grandfather the truth and present him with the real granddaughter.
Sae Hyun foiled his plans by telling the grandfather earlier, and Yoo Rin was then expelled from the house during Gong Chan's absence, with the grandfather telling her to leave Korea and not to appear in front of the family ever again.
Yoo Rin then put on an act and conned Gong Chan into believing that she will be leaving for Jeju Island when in fact she proceeded to Incheon International Airport soon after and left for good. When Gong Chan was informed by his personal secretary Yoon, he chased after her but she was already gone.
Gong Chan and Jeong Woo searched for her for two years, but to no avail and the duo was not interested in all the matches their mother/aunt helped to arrange for them to get married.
By chance, Jeong Woo spotted Yoo Rin while sending Gong Chan off to the airport. Gong Chan was supposed to fly to Japan to track Yoo Rin's tour company but he then found Yoo Rin's name card with one of the flight passengers and flew back to Seoul and registered himself for a Seoul Tour.
Yoo Rin refused to have anything to do with him anymore due to her promise to the grandfather to repent for her sins, but Gong Chan was persistent.
Jeong Woo was devastated to find that he was once again late to meet Yoo Rin and that Gong Chan had gotten to her first.
Gong Chan was also surprised to find that his grandfather had located the real granddaughter and the reason he was not telling Gong Chan was to avoid him to go after Yoo Rin during the two years.
When Yoo Rin's father approached Sae Hyun again, Sae Hyun went to test Yoo Rin and told her to return Gong Chan to her and explain the whole story to the Seol family.
Yoo Rin agreed and told Sae Hyun to arrange for the meeting. She then hatched up a whole story telling how she and her father had plotted the whole thing by hiding the real granddaughter so that she could take the place of the granddaughter and left.
Gong Chan and everyone refused to believe her, and he was devastated when Yoo Rin said she no longer had feelings for him.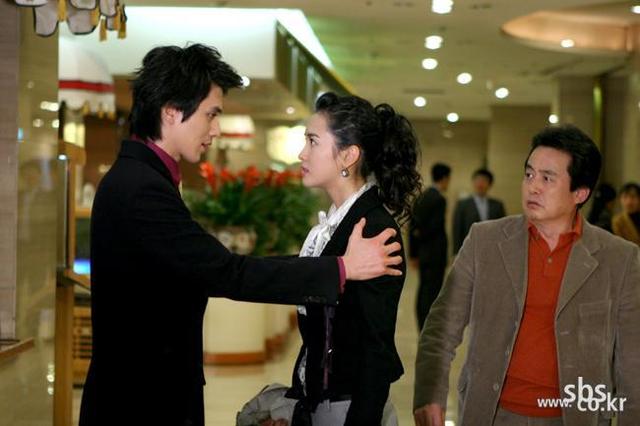 Sae Hyun was touched by Yoo Rin's actions and pleaded with the grandfather to forgive her, as Yoo Rin was only lying. Even Jeong Woo, Aunt Bae and Uncle Jang spoke to the grandfather about forgiving Yoo Rin and the grandfather finally came to his senses.
He summoned Yoo Rin and told Yoo Rin to go after Gong Chan who was supposed to take off to Japan and not come back again.
Yoo Rin found Gong Chan at the Building 63, where he went to reminisce about their love before he left and the lovers reunited again.
At the end of the drama, the real granddaughter was revealed to be Choi Ha Na (from Delightful Girl Chun Hyang) and she was married to Lee Myong Rong (also from the same drama) for a cameo appearance! =)
Character Analysis:
Lee Da Hae as Joo Yoo Rin

This is a delightful character and such an adorable one too! Although she was supposed to be deceitful, but you just find yourself loving her more and more as the drama progresses. Her antics are just hilarious and her sweet face made it all look more believable. She is the happy-go-lucky type until she met and fell in love with Seol Gong Chan and that was where you start to see different emotions displayed on her face.
It's my first time watching Lee Da Hae in a drama and I totally was a fan after that. She just have that sweet and adorable face to play the character to life!
Lee Dong Wook as Seol Gong Chan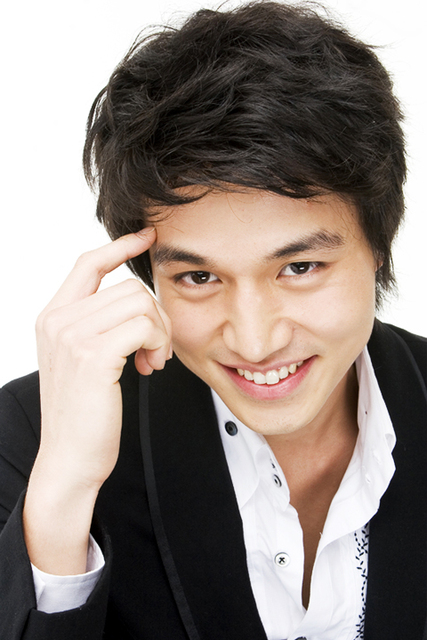 This is the suave and charming guy who was expected to behave wherever he went as he was destined to be the next heir to the multimillion corporation of the Top Avenue Hotel. He often behaved according to the books but he finally found true happiness and let loose when he met Yoo Rin. It was probably due to that fact that he found himself falling for her as she was just the most genuine and realistic person he had ever met although he never did like liars. Her antics attracted him and he found that he could just be himself when he was with her, compared to Sae Hyun whom he had to adhere to protocols.
Lee Dong Wook had very likeable boyish charms and he was just the ladies type of man. It was funny seeing him transform from a prep and proper gentleman to finally being a thick-skinned type when he tried to get Yoo Rin to stay.
Lee Jun Ki as Seo Jung Woo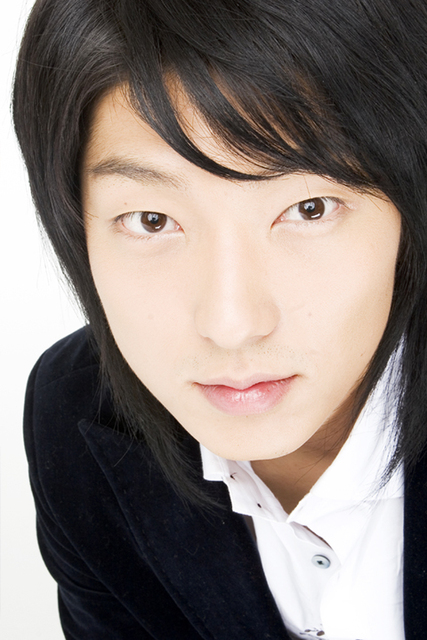 He is the typical playboy turned devoted lover when he found his match to be challenging. Jung Woo is always covering Yoo Rin from her miseries and he eventually fell so hard for her that he could not get himself out of it anymore. It was really touching to see him pine after her so much. Guess that's what you get sometimes in retribution to fool around and toy with others' feelings?
Lee Jun Ki was perfect with his playful looks to play that devoted puppy in love and his expressions were just priceless, enough to make anyone melt in empathy for him.
Park Shi Yeon as Kim Sae Hyun

She was the supposed antagonist of the show, and she was really an arrogant person. She was so full of herself that she believed she could have everything in the world. Perhaps it was also due to the fact that she was such an achiever in successes that she could not admit defeat or failures in her life/relationships. She was quite spiteful and sometimes you just could not help but detest her for all her doings, for someone who is such a hypocrite; acting all good and noble in public but yet so selfish and devious from inside. Maybe that would be a realistic character as well in this materialistic world.
Park Shi Yeon did not have much expressions on her face except spite and trying to look cool and angry at the same time.
Other characters:
Ahn Jin Kyu and Ahn Jin Sim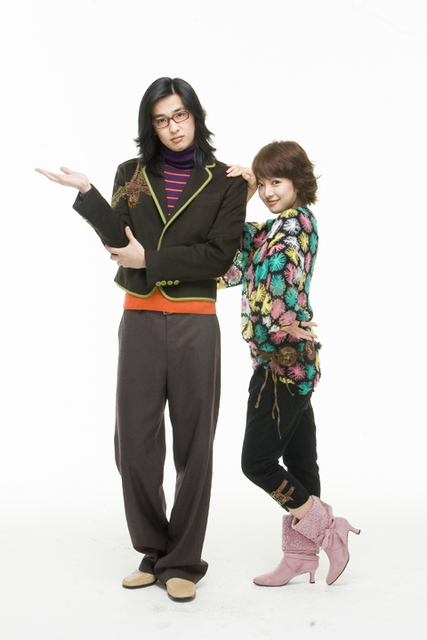 These two are Yoo Rin's childhood friends and are just hilarious as siblings. Despite their crazy exterior, they are both devoted friends who would go all the way out to help their friend in need.
Jin Kyu was really funny in his pursuits of Secretary Yoon, and I especially love the scene whereby he sewed the splattered tangerine just because it was one that was given to him by Secretary Yoon.
Aunt Bae and Uncle Jang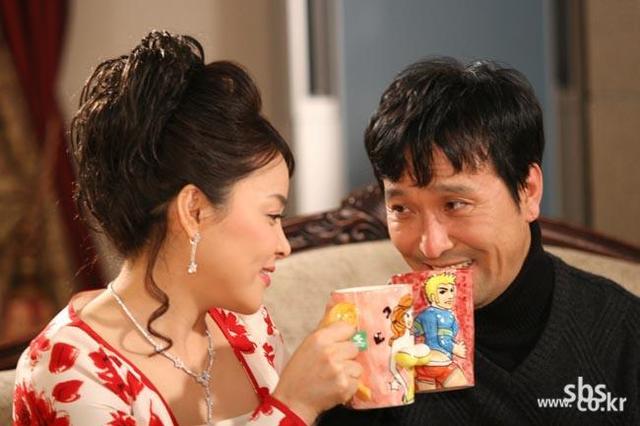 This is a pair of drama king and queen; as both are artistic and extremely passionate people. They are both kind at heart and loved Yoo Rin so much that they even named their newborn daughter Yae Rin to remember her.
I loved Aunt Bae especially when she was with Jung Woo's mother, always making sarcastic remarks in retort to the woman.
Favorite Scenes
There were too many that I could not pick anymore; from hilarious to romantic scenes!
But definitely, the top of the list is every scene with Gong Chan and Yoo Rin! They are just so lovely together.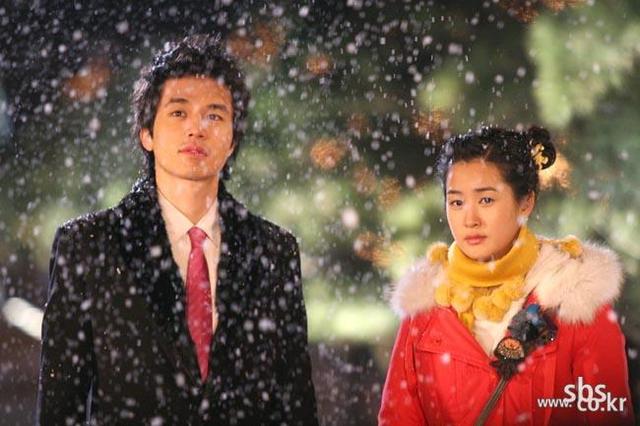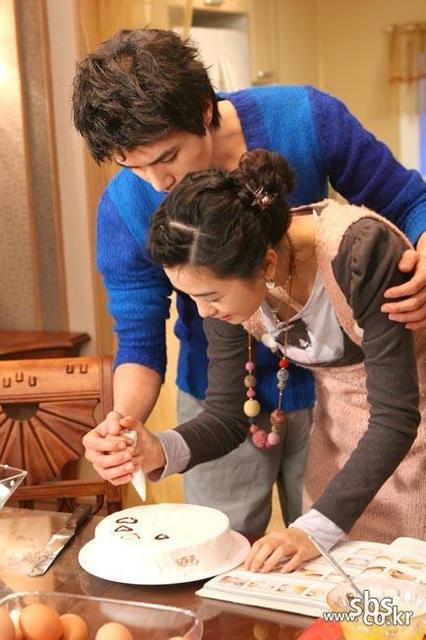 I also loved scenes with Jung Woo and Yoo Rin, he was always there for her whenever she needed someone!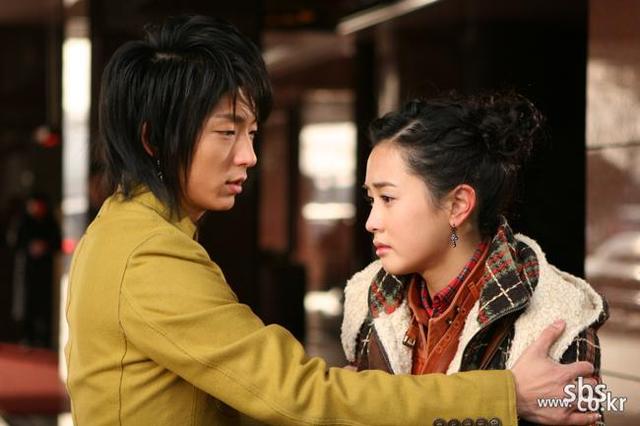 I also like scenes of the buddies; Gong Chan and Jung Woo together. Despite being buddies, they were also rivals in love as they compete for that one woman they both love yet at the same time, they only wanted to protect her.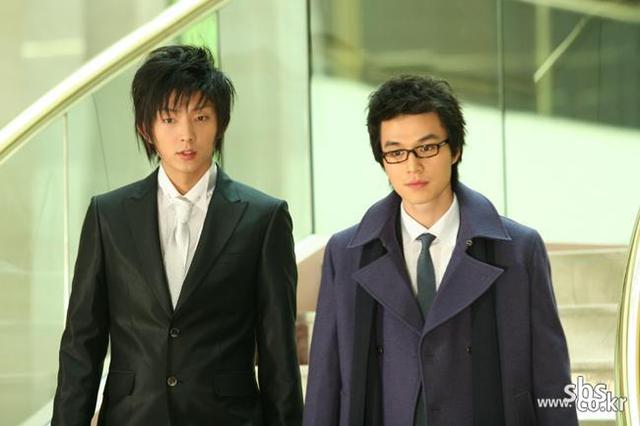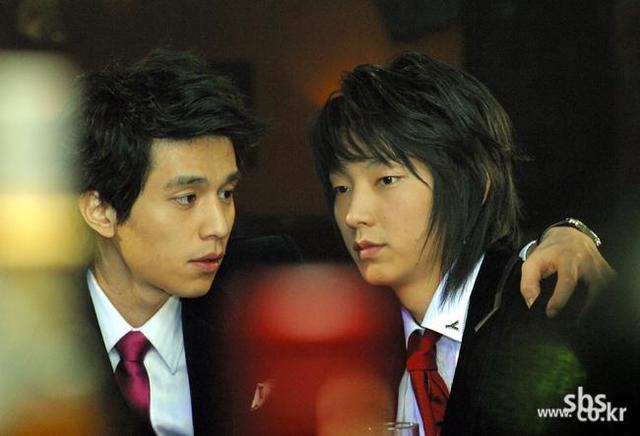 Favorite Quotes:
1. Yoo Rin: Good Luck will be bestowed upon you!
2. Yoo Rin: Every time it snows, it is my birthday
3. Seol Gong Chan: When did I become such a thick-skinned person like Joo Yoo Rin?

My opinion:
If you ask me, I am definitely biased, because this is My FAVOURiTE drama of all times and I just could not get enough of it!
I would watch it over and over again!
If you are not into soap Korean operas, this may be the choice for you as it is truly a light-hearted drama promising lots of laughs and light moments =)
**All images are properties of SBlS.co.kr (official website of My Girl) and are only for illustration purposes and do not belong to this website **