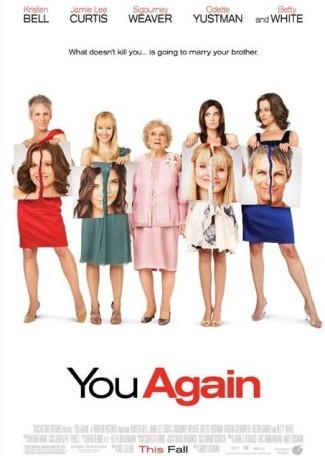 Year Produced: 2010
Director: Andy Fickman
Writer: Moe Jelline
Distributor: Touchstone Pictures
Cast:
Kristen Bell - Marni Olivia Olsen
Odette Yustman - Joanna Clark (J-J)
Jamie Lee Curtis - Gail Byer Olsen
Betty White - Grandma Bunny
James Wolk - Will Olsen
Victor Garber - Mark Olsen
Billy Unger - Ben Olsen
Sigourney Weaver - Ramona Clark (Mona)
Sean Wing - Charlie
Kyle Bornheimer - Tim
Special Appearance:
Dwayne Johnson - Air Marshal
Synopsis/Plot/Storyline: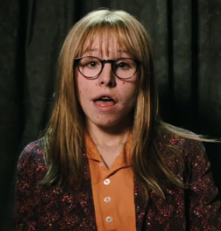 Marni Olivia Olsen (Kristen Bell) was an ostracized teenager in high school and was constantly terrorized by the popular kids, led by a group of cheerleaders and their lead, J-J or Joanna Clark (Odette Yustman). She was constantly ridiculed of because of her initials; which spelt M-O-O and led a miserable life throughout high school. In one incident, she was dressed up as the school's mascot, Gator, for the school's basketball tournament in which her handsome and popular elder brother, Will, was playing in. As she was pushed over by J-J and the cheerleaders, she fell over and caused Will to miss his shoot. As a result of that incident, she was booed by the entire school and her brother was upset with her.
However, he forgave her quickly when she confided in him that she was being called a loser but refused his help when he said he would teach whoever called her that a lesson.
Marni soon grew out of her high school ways, and is now a highly publicized PR executive working for a big company in LA and was sharing her story with a bunch of new and eager PR personnels. She was promoted to a job in New York, and no longer looked like the acne-ridden, brace-wearing and bespectacled teenager as she was in school, but rather, an attractive young woman.
When Marni was informed of her brother, Will's (James Wolk) upcoming wedding, she boarded the flight home and was talking to her mother on the plane when she realized that her soon-to-be sister-in-law was actually her high school arch nemesis, J-J; the one who made her high school life a living hell.
She jumped in shock, forgetting that she was on a plane, and got into an argument with the air-stewardess until an Air Marshal (Dwayne Johnson in a cameo) calmed her.
She arrived home and was delighted to see her brother, who was excited to introduce her to his fiance. Marni dreaded the moment until she met Joanna in the kitchen, who turned and embraced her excitedly while telling her how she had been looking forward to meet and to get to know Will's little sister. It seemed that Joanna had forgotten about her, much to Marni's frustration. Marni tried to provoke Joanna's memory throughout dinner and also on various trips they took together with her brother.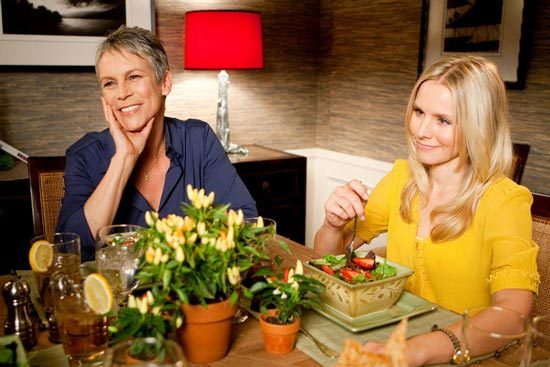 Marni was upset to see how Joanna was getting along with her family, as even their home grown dog was more comfortable with Joanna and growled at Marni.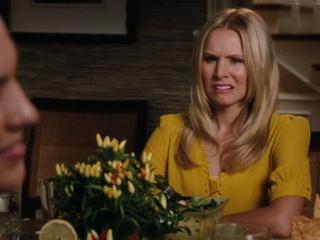 As Marni's mum, Gail (Jamie Lee Curtis) tried to assure Marni to accept Joanna into the family, she herself faced her own set of problems when she was introduced to Joanna's only relative, her wealthy aunt, Ramona (Sigourney Weaver), who was Gail's best-friend turned enemy in high school.
To her dismay, Ramona is now a successful woman, owning several exclusive hotels and even flies on her own private plane.
Although Gail assured herself and her family that she had put the past behind her, she tried, on several occasions, to prove that she could outdo Ramona; in a few hilarious scenes such as the rehearsal dance routine.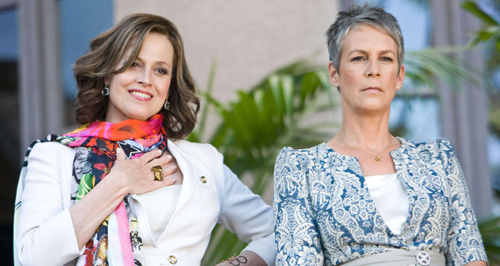 While Gail and Ramona continued their silent resentment for each other, Marni refused to let the past be hidden as she tried to inform her brother of who Joanna really is. In a car ride with Joanna and Will, Marni was convinced that Joanna really remembered who she was when she started singing the infamous song she used to terrorize her with back in high school.
Determined to uncover Joanna's real character, Marni confronted her and it was obvious that Joanne did remember her but still treated her with much disrespect as she just apologized casually when Marni demanded for an apology. It was then that the two started to declare a silent war with each other as they tried to outdo each other in their dance routine, together with Gail and Ramona.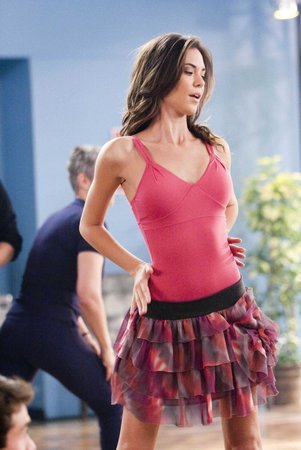 Marni was surprised that Will's best man was her high school crush, jock Charlie (Sean Wing) but being nervous around him, she ended up humiliating herself in front of him, on several occasions.
Marni was even more upset when her Grandma Bunny (Betty White) seemed to fawn over Joanna instead of her.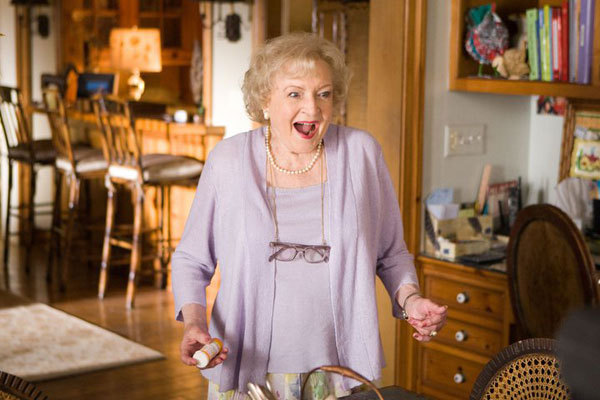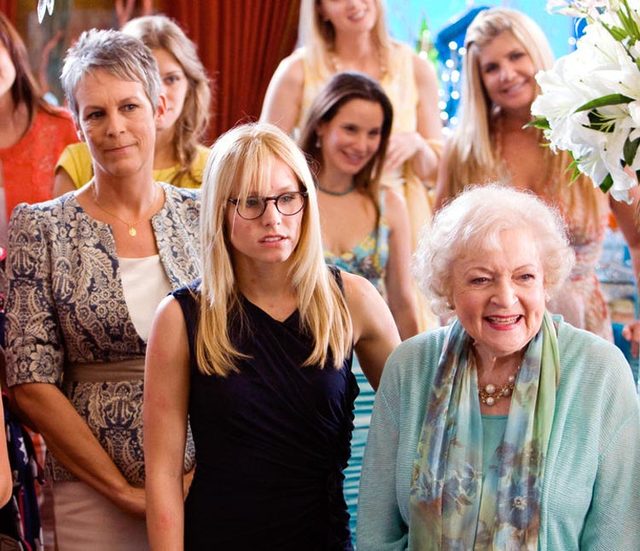 However, she was delighted when they bumped into Tim, a man whom Joanna was not too pleased to meet on the streets.
Marni then sought the help of her younger brother, Ben (Billy Unger) to obtain the contents of the Time Capsule from her high school.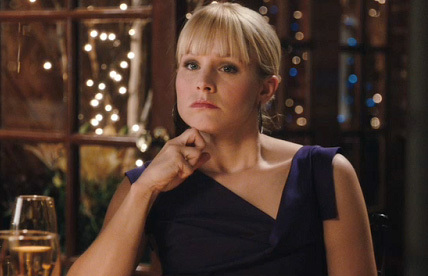 At the rehearsal dinner, Marni even invited Tim as her partner, much to Joanna's displeasure. When Tim went on stage to give his speech, he revealed that he and Joanna used to be engaged and that he left. Will was upset that he never did know about the incident, and that Joanna was hiding it from him.
To make matters worse, a video was played which revealed Joanna as a teenager in high school and how she was a big bully, to everyone's surprise.
The video made Will furious and he left, telling Joanna that he no longer knew who she was anymore.
While Marni was being fawned over by her family as they knew she was the victim, they were surprised when a man approached Marni to return her the video and they were shocked to discover that Marni was behind the whole incident.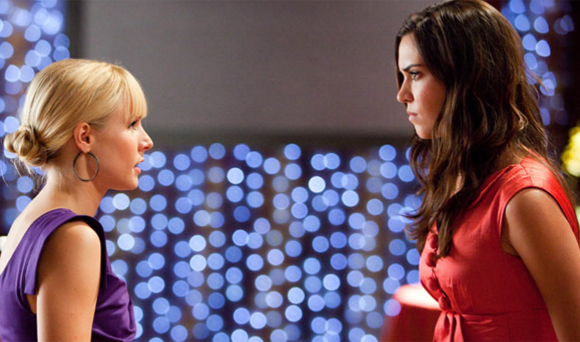 When Marni tried to approach Joanna to talk about the whole thing and how she only wanted an apology, the two ended up in a heated argument and a cat fight, which was witnessed with disgust and disappointment by Will.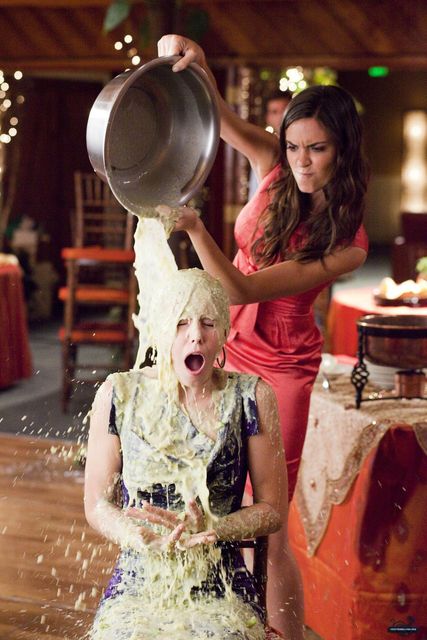 Marni and Joanna were not the only ones having a drama that night as Gail and Ramona appeared in similar outfits and then Ramona accused Gail of always trying to upstage her and they both ended up in a fight in which they both fell into the pool.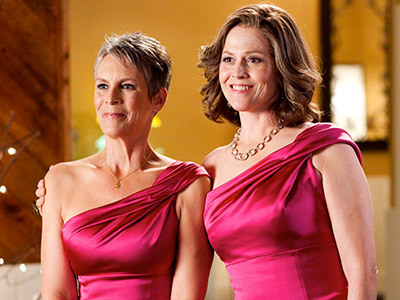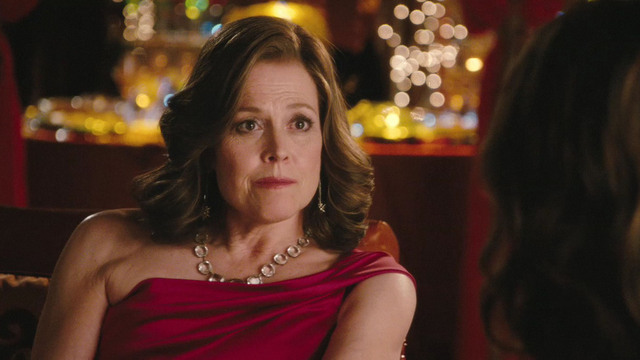 Ramona then revealed that she hated Gail, even when they were friends as she always outdid her and made her miserable in high school. She even blamed Gail for taking away the guy she had her eyes on to senior prom. However, Ramona also sarcastically thanked Gail for motivating her to her current success. Gail then apologized and that she had no idea that she was causing so much harm to Ramona, but tells her that she had always been proud of Ramona as a friend. Gail also mentioned that her family was her accomplishment, and Ramona told her that she was jealous of Gail's loving family when she herself had gone through several failed marriages. The two friends then reconciled their differences.
Marni found Joanna in the kitchen that night; binging on junk food and wallowing in her misery. She approached her and was surprised when Joanna admitted that she felt awful for being a bully to Marni back in high school and that she was always insecure as to whether her parents were proud of her. She then admitted how much she loved Will and that she had probably ruined everything. Marni forgave her after Joanna gave her the much awaited sincere apology, and she promised to help them get back together.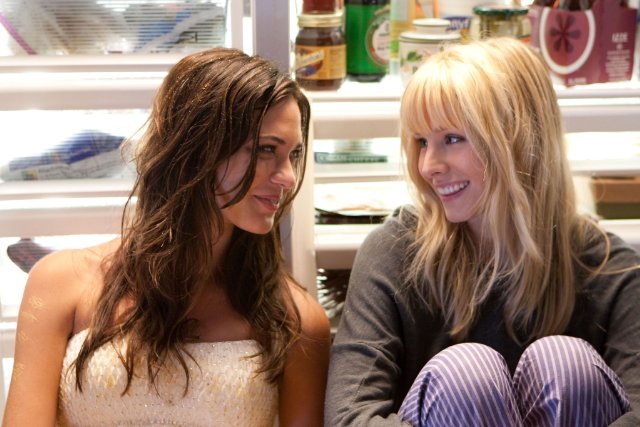 Marni pretended to be injured to get Will's attention and apologized to him, explaining the reason of her actions was so that she could protect him and Joanna really loved him.
As the two lovers reconcile in their tree house, Marni was talking to Ben on the lawn and was surprised when Ben told her that he had loosened the bolts on the tree house so that he could hide it from Will (Will wanted to take it to his new place after the wedding). Shortly after,the tree house collapsed, and Joanna and Will was injured and admitted to the hospital.
Joanna and Will's stay at the hospital delayed the wedding, but Marni then surprised Joanna with a wedding staged inside the hospital although both the bride and groom were bandaged and on crutches. Joanna thanked Marni, as it was the perfect wedding.
Her wedding planner seemed to be starting a romance with Tim, while Marni and Charlie were also depicted to be finally starting a romantic relationship.
As the party danced to the Hall & Oates performing, which was a wedding gift from Marni to the newlyweds, the movie ended.
During the credits, as a final twist to the ending, Joanna was shown to be introducing her own grandmother, Helen (Cloris Leachman) to Grandma Bunny. It appeared that Grandma Bunny and Helen were also high school rivals as Helen was seen to have stolen her boyfriend back then.
Grandma Bunny then stole the dancing partner from Helen and it seemed that another feud is about to unravel as the credits roll.
Christy's review:
Kristen Bell at her best here! Awesome performance, and the star-studded cast full of great veterans made the whole movie enjoyable.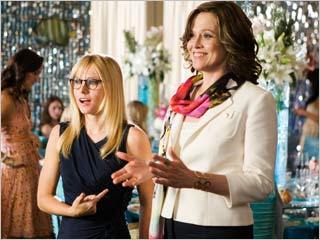 Sure, the addition of several similar plots of all the leading ladies' old feuds, but it was still hilarious all the same.
Predictable story, and ending, but a light-hearted comedy to be enjoyed with the family and friends :)
Likes about the Movie:
Kristen Bell, Jamie Lee Curtis, Sigourney Weaver, and Betty White, or should I say the female cast in the leading roles? Awesome performances by all of them, and they have clearly overshadowed the men in this movie!
Great scenes of Marni and Joanna, whenever they stand up to each other; and the pursuing cat fights between them were just hilarious.
By the way, somehow Odette Yustman just looks like Megan Fox to me, in this movie :p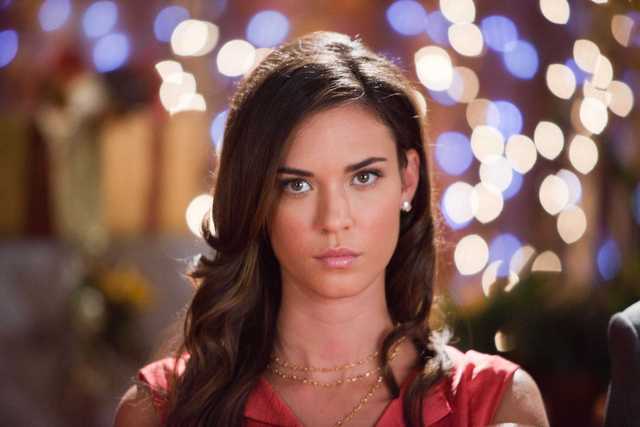 Dislikes about the movie:
Not much, except for the annoying wedding planner who seemed to making too much of an appearance most of the time and why does she have to speak in so many different languages when she addresses the crowd? Just plain weird to me, a little OTT over here...
The Verdict:
Watch the movie, and enjoy a good laugh!
Rating: 3/5