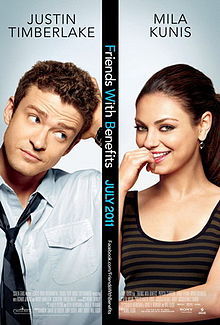 Year produced: 2011
Director: Will Gluck
Genre: Romantic Comedy
Cast:
Justin Timberlake - Dylan Harper
Mila Kunis - Jamie
Bryan Greenberg - Parker
Jenna Elfman - Annie
Richard Jenkins - Mr Harper
Patricia Clarkson - Lorna
Woody Harrelson - Tommy
Synopsis/Plot/Storyline:
This is a movie exploring on the line between romance, relationship and sex between two people who met and wanted a no-strings attached kind of relationship.
Jamie (Mila Kunis) works for a job agency in New York, as an executive recruiter and she was trying to recruit Dylan (Justin Timberlake), who was an art director in a company in Los Angeles, to accept a job interview and offer from GQ Magazine in New York.
Jamie created quite an impression at the airport where she was waiting to welcome Dylan and ended up on a baggage carousel, and he appeared to be amused by her although he was not too keen on the idea of leaving LA to work in New York.
He went to the interview nevertheless, and Jamie told him that he had been offered the position at GQ and that he should accept the offer. Dylan was hesitant to move from LA to work and stay in New York, and Jamie, desperate to seal this deal, decided to spend an evening to show him around the Big Apple to show him what the city has to offer.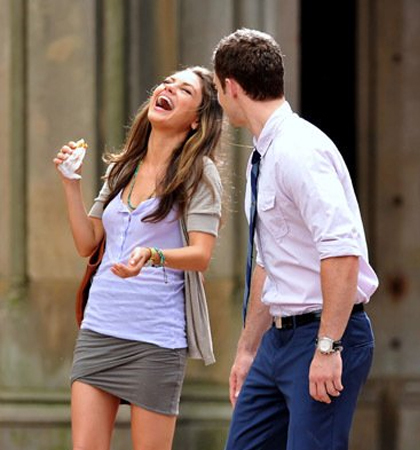 Dylan enjoyed himself and Jamie's company, and after the evening, he agreed to take on the job and signed the contract with Jamie, who could finally earn her commission. The duo formed a friendship, with Jamie showing him the ropes around New York and Dylan trying to adapt himself in the city.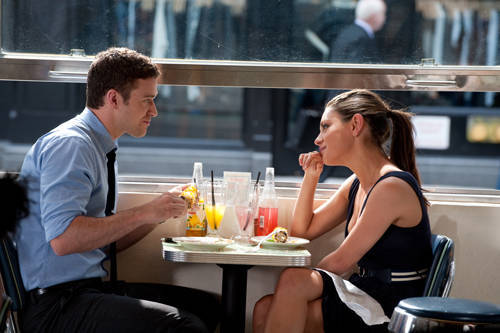 They spent a lot of time together and were embarking on what seemed like a platonic relationship until one night, they were watching a romantic movie together and they turned to discuss about sex and love.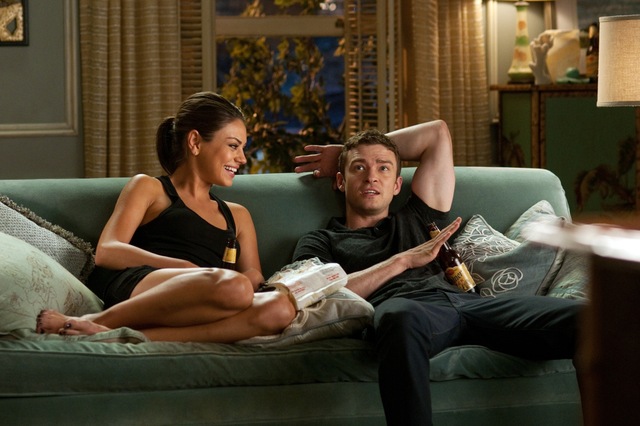 They both shared on their views on relationships and were surprised to realize that they both viewed sex in the same way; that there should be never so much emotional attachments when it comes to sex.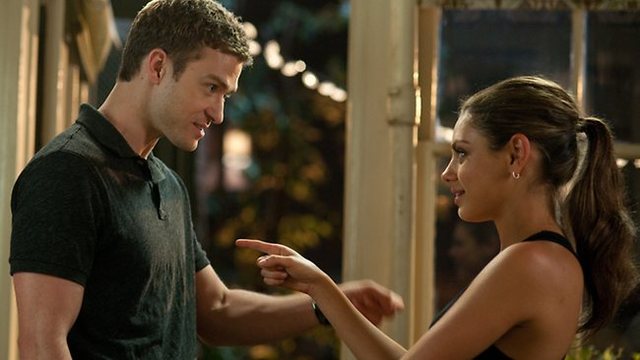 They decided to start a relationship based on sex, whereby they don't need to have any emotion or feelings attached to the relationship and their whole connection should be purely physical.
The duo then attempted to do so for the first time and the relationship continued based on their carnal desires.
After several trysts, Jamie decided to back out of the relationship as she realized that it was not what she really wanted and that she desired a real relationship. She met Parker (Bryan Greenberg) and she thought he could be the one and after a few dates, they ended up sleeping with each other and Jamie was devastated when Parker bailed after that, telling Jamie that he was not interested in any form of relationship. She told him off while nursing her own feelings of hurt and disappointment.
She sought comfort in Dylan, who told her that Parker was not good for her and in an attempt to cheer her up, invites her for a 4th of July weekend at his hometown with his family.
Jamie was initially reluctant, but she went after much persuasion and she met Dylan's sister and father, who was suffering from Alzheimer's disease.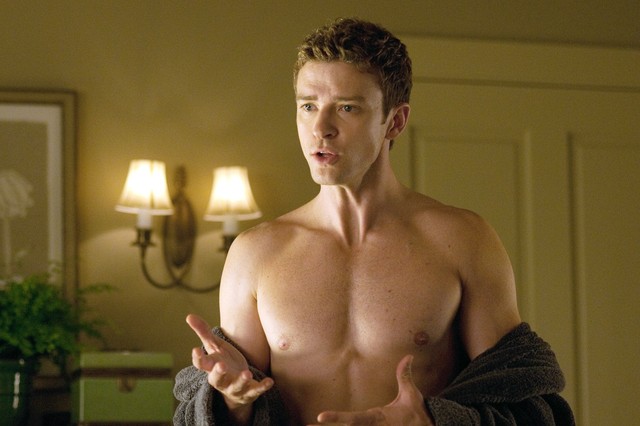 Dylan ended up in her room and despite their resistance, they ended up sleeping with each other in what appeared to be a very passionate night. Jamie was enveloped in the feelings she felt for Dylan until she overheard Dylan telling his sister Annie that he was not really interested in Jamie.
Disappointed and hurt once again, Jamie took leave to fly back immediately, much to the bewilderment of Dylan.
For the following days and weeks, Dylan tried frantically to contact Jamie who deliberately shut him out of anger. When he finally found her on the rooftop of the building, she told him that about her overhearing his conversation with his sister. Dylan was perplexed as to why she was furious as they had agreed long ago, and the two ended up in a heated argument.
Jamie then learnt that Dylan was leaving GQ for another job offer, and that may affect her commission and she stormed off to his office to demand an explanation and they ended up in another argument and they went their separate ways after that.
During their separation, they both did some soul searching and Dylan realized that he may have some feelings for Jamie after all.
When Dylan found out about his father's regrets over letting go of a girl he loved in his youth, he decided that he had to do something about Jamie.
He called and collaborated with Jamie's mom, Lorna, to lead Jamie to believe that she was supposed to pick her mum up from the train station. Jamie arrived and found a flash mob scene formed at the station which was coordinated by Dylan who confessed his true feelings for her finally and the duo decided to start afresh and go on a real first date with each other.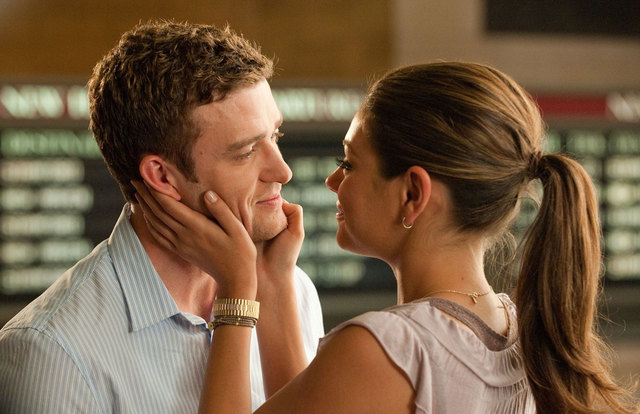 The final scene sees them locked in an embrace and sharing a passionate kiss.
Christy's Review:
Now, this is not something conventional although it is not something unheard of. It is a typical storyline, with everyone knowing that it will definitely end in a fairytale-like happy ending and that the boy and girl will be with each other.
It is an interesting combination though to see Mila Kunis and Justin Timberlake being paired as a couple, although I find it a little odd at the same time. I am not sure about others out there, but I just don't see that chemistry at all between the two.
Don't get me wrong, I have nothing against either actor but they just don't seemed to be sending off sparks as a couple although they are hilarious with their antics in the movie.
I find both of them really natural and poised in their roles, but I just simply cannot conjure that convincing image of them together as a couple, ever.
It is not that bad of a movie to watch either, and the story, despite typical, just gets one entertained throughout.
Likes about the Movie:
Mila Kunis is definitely a great actress and I love her performance in this movie, and Justin Timberlake is just as good. Having two great actors in leading roles is a promising formula for a great romantic movie, but yet, I just can't see the chemistry between both of them to send sparks off the screen.
Seeing them individually playing their roles were great and entertaining though.
Dislikes about the Movie:
It could have been better if they had a better couple with better chemistry, as I have mentioned, and I still state that I have nothing against either actor.
The Verdict:
Good one to watch, to laugh out about; and do pay attention to the exchange of conversation between the two leads when they were watching the movie on the couch.
I really really enjoyed a few good laughs, and this is definitely one of those cute and amusing rom com to watch with your beau!
Memorable Quotes:
Dylan: Why do all these movies have such bad music?
Jamie: Because so that you know how to feel every single second.
Dylan: I'm heart broken. Bam-bum-bam-bummm! I'm getting married to the man of my dreams. Bum-bam-bum-bam-bammm! I'm sneaking to an office. Dom-dom-boom-boom-boom- boom!
Jamie: You know, why don't they ever a make a movie about what happens after they kiss?
Dylan: They do. It's called porn.
Jamie: You swear you don't want anything more other than sex?
Dylan: You swear you don't want anything more from me? I know how you girls get...tick-tock-tick- tock...
Jamie: Stop it!