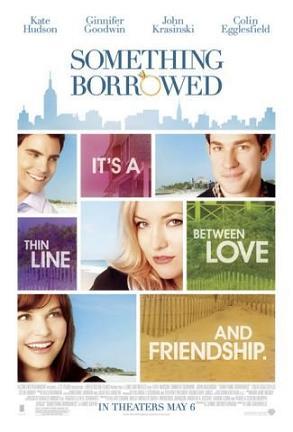 Genre: Romance, Comedy
Year Produced: 2011
Director: Luke Greenfield
Adaptation: Emily Giffin's Something Borrowed
Cast:
Ginnifer Goodwin - Rachel White
Kate Hudson - Darcy Rhone
Colin Egglesfield - Dex Thaler
John Krasinki - Ethan
Synopsis/Plot/Story: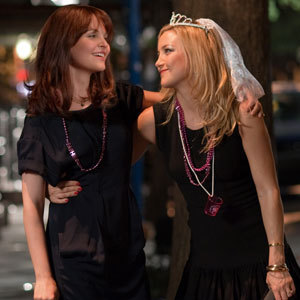 The story is about two best girl friends; Rachel White (Ginnifer Goodwin) and Darcy Rhone (Kate Hudson) and their struggles with relationships and their friendship with each other.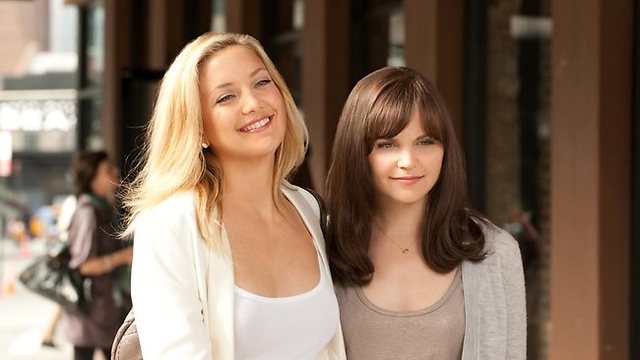 Despite being best friends, the duo are of opposite personalities; with Darcy being the outspoken, popular, and bold while Rachel is timid, shy and quiet.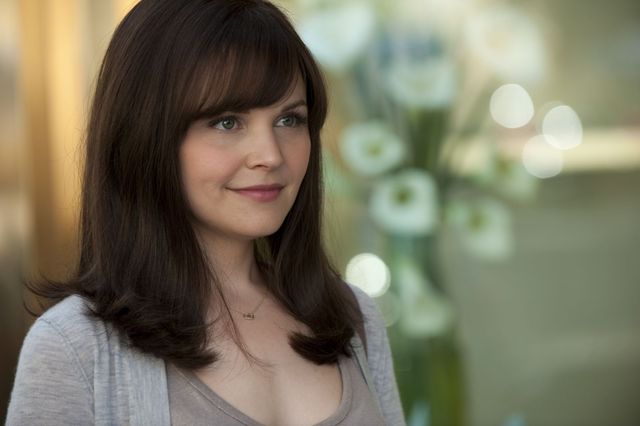 Rachel is attractive and an attorney, but still single despite approaching 30 while Darcy is engaged to the man of her dreams and to be married soon.
On her 30th birthday, Rachel was surprised by a birthday bash thrown by Darcy, who took a little of the center stage by talking about her engagement to her fiance, Dex Thaler (Colin Egglesfield), much to the disgust of their childhood friend, Ethan (John Krasinki).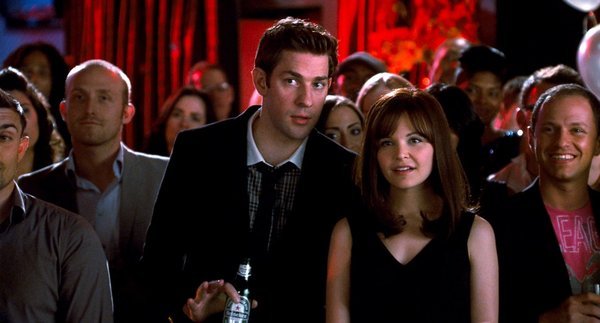 After having had too much to drink, Rachel decided to head home and she shared a cab with Dex whom she had known since law school and had a crush on.
While they were in the cab, Rachel slipped about her crush on Dex, which led to Dex and her kissing and the next thing they know, they woke up in bed the next morning next to each other and with Darcy calling them both frantically on their phones, wondering what happened to them.
Dex sneaked out, while Rachel debated with herself on whether to pick up the phone and finally does, only to hear from Darcy that she has not heard from Dex and was not sure whether he made it home. Rachel assured Darcy that he should be okay and told her to call him later.
Rachel decided to put the whole incident behind her, thinking that it was more of a one night stand as a result of too much alcohol.
Dex, however, was keen to talk to Rachel about the incident and confessed that he was in love with Rachel since law school as well. He revealed that he thought she was not interested in him when Darcy bumped into their dinner and she left the table, and he thought it was all a matchmaking session set up. This revelation left the duo devastated as they realized that it was too late, with Dex about to walk down the aisle with Darcy, and Rachel is not ready to turn on her best friend.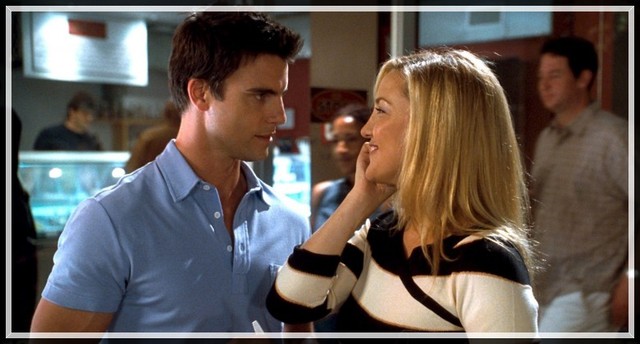 However, things took an unexpected turn as the two could not deny their attraction to each other and they embarked on an underground relationship while spinning a web of lies to their friends, family and Darcy.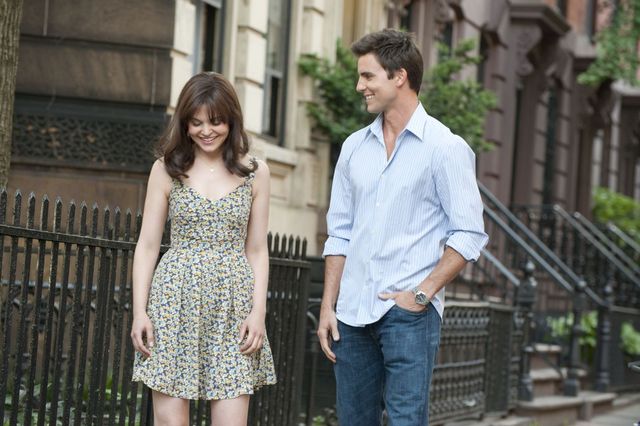 Ethan figured it out, and decided to keep it a secret, though doing so reluctantly while constantly reminding Rachel that this relationship will never get her anywhere.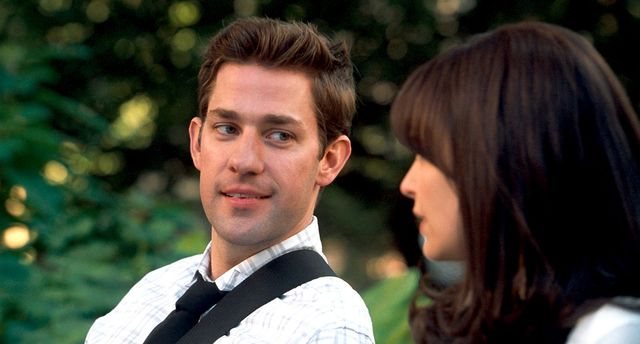 Rachel soon realized that Dex would never have the courage to break it off with Darcy and that she would never be able to hurt Darcy like that, and pretended to be in sexual relationships with Ethan and Darcy's friend, Marcus, to get Darcy off her back on being in a relationship.
Dex was facing his own set of problems with his parents who were disapproving of him dating another girl, besides Darcy.
Rachel decided to take leave from Dex, while Ethan finally confessed his love for her, but was met with a gentle rejection from Rachel.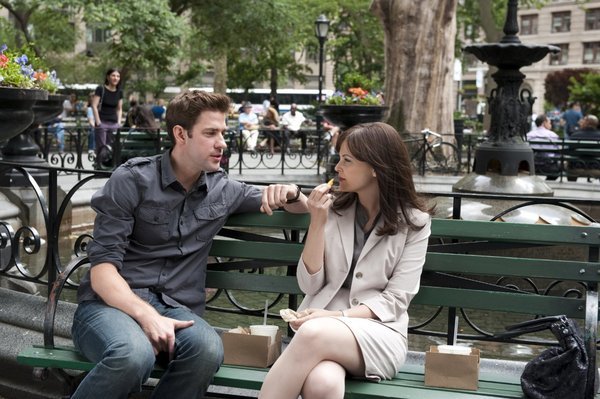 While Rachel decided that things were over with Dex, she was surprised by Darcy's visit and her revelation that she was pregnant with Marcus's child. It seemed that Darcy was also unfaithful to Dex, and slept with Marcus, several times and had now gotten pregnant and she had broken up with Dex because she could not bear going through the lie and getting married to Dex.
During this time, she was unaware that Dex was hiding in Rachel's apartment and after a long talk, Darcy left the apartment while telling Rachel that she loved her.
Just as Rachel was about to heave a sigh of relief, she opened the door to see Darcy standing in front of her door and asking her about Dex's coat which was lying on the couch. Darcy demanded that Dex come out of his hiding and found out about the brutal truth that her best friend and fiance were cheating on her all the while and she swore Rachel off.
Two years passed, and Rachel and Dex were now together, and Rachel bumped into Darcy on the streets.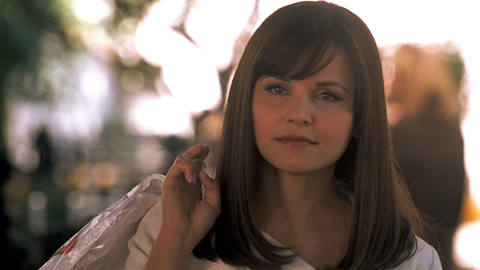 Darcy does not appear to have forgiven her although she mentioned that she missed her best friend and the two just parted to go their separate ways.
The ending was rather ambiguous; with Darcy showing up in London to surprise Ethan but he ignored her.
There could be a possibility of sequel, following the book's sequel, Something Blue.
Christy's Review:
I thought this movie was lovely, and rather old-school in its own ways. It speaks so much about juggling the thin line between friendship and discovering true love. It also depicts the reality of hidden feelings of romance, long forgotten love and threading on the dangerous grounds of friendship.
The storyline may be a little predictable, to say the least, but the pace and the development of the story was quite enjoyable and the old-fashioned romantic style.
I have always liked Ginnifer Goodwin, with her doe-eyed charming looks and her ability to look sweet and innocent all the time. Despite being the one to cheat on her best friend, I just could not help but empathize with her as she seemed to be trampled on most of the time and she is just too timid to speak up for herself.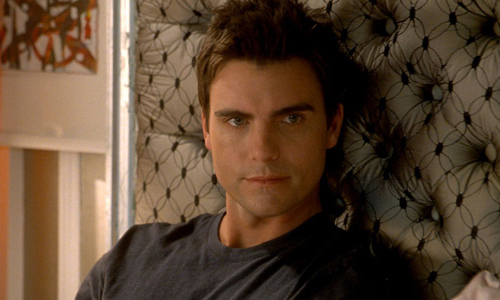 Colin Egglesfield was good as that good-looking hunk who any girl could have a crush on from school, but he just annoys me with his inability to break away from all that drama and just admit his feelings for his girl, like, publicly. He failed to be that guy who could save her damsel in distress although he succeeded in playing that role, to perfection.
Kate Hudson is probably the main reason one should watch this movie as she is as usual, at her best, with her outspoken and bold character, one which she seemed to carry off so well in most of her similar roles.
Likes about this movie: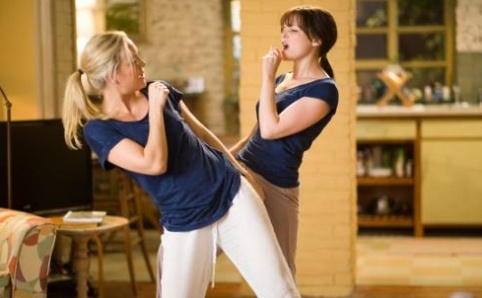 The chemistry between Ginnifer Goodwin and Kate Hudson as best friends, and also the budding romance between Rachel and Dex in the beginning.
Dislikes about this movie:
I don't think there's much although the complex development of the relationships in the movie does makes one overly frustrated with the constant craving for love and yet not having it, in the official sense. I want to feel sorry for the characters who are without the love they sought for, but yet at the same time, I just end up feeling frustrated that they could not just fight for their own love.
The verdict:
Go watch it, it's not too bad, and even sparks off a little romantic beat in your heart for that Valentine's Day romance with your loved one.
Teaches you to stand by your love and to learn to speak your mind, when the time needs it.