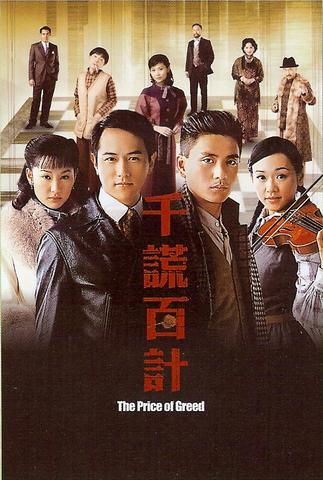 Another TVB drama set in the chaotic times of Shanghai.
This drama centers on a different aspect besides the usual Shanghai story lines of generals, tricky gamblers, or showbiz.
Price of Greed details the tricks and trade of conmen business.
The most attractive element was the strong cast; which boasts of lovable faces like Shirley Yeung, Sammul Chan and Bosco Wong.
It was definitely a key factor to win the ratings among the viewers.
Cast:
Bosco Wong Chung Chak - Lui Tou
Shirley Yeung Sze Kei - Mui Mui (Yan Yuet Mui)
Sammul Chan Kin Fung - Tsui Fung
Kate Tsui Chi Kei - Nam Ping
Kingdom Yuen King Dan - Lo Sei Leung
Kwok Fung - Nam Sai Fung
Mary Hon Ma Lei - Fong Miu Chi (Ping's Stepmother)
Sam Chan - Nam Wah
Chan Lit Hung - Mauu Chun/Ha Kok Kei
Vivian Yeo -
Episodes: 20
Lui Tou and Mui were kidnapped when they were young at the railway station by a bunch of conmen. They managed to escape with the help of their kidnapper, Sei Leung who brought them up to be decent adults.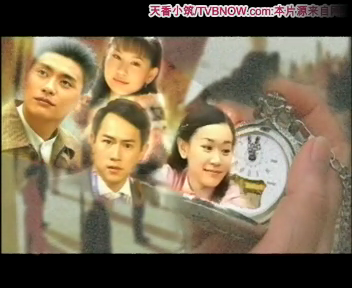 Lui Tou is now a policeman and Mui was a bright and successful young violinist.
Lui Tou meets a rich man's daughter, Nam Ping, who seems to have gone berserk over the disappearance of her fiance, Tsui Fung and seeks Lui Tou's help to search for him.
Nam Sai Fung; Nam Ping's father seeks Lui Tou's help to get his daughter to come to the realization that her fiance has gone for good.
When Tsui Fung finally appeared, Lui Tou was happy for Nam Ping but at the same time, he started suspecting that Tsui Fung is not as simple as he seems and with the help of Mui Mui and Sei Leung, they embarked on the tricks of the conmen to reveal the real mask that Tsui Fung is wearing.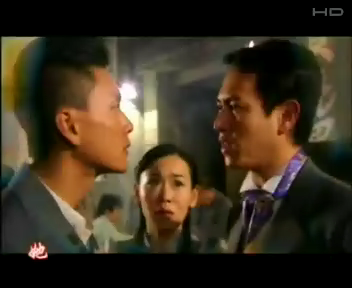 I find this drama really interesting; maybe because I am a fan of dramas set during this period where their costume are made of the silky material and those high necked and long slit of the cheongsam are just so feminine.
This drama however was filmed during the winter season as most of the time, they seemed to be bundled up with the thick furry coats.
Anyway, I was still enchanted by the nice hairdo and their makeup in the drama.
One thing that I was kinda disappointed was the fact that Shirley didn't really get much of an appearance despite her being one of the main leads.
In fact, I felt that Kate Tsui and Sammul Chan had more of the screen time compared to the supposedly two main leads of Shirley and Bosco (as most of the forums have discussed).
Shirley had a minor role and she was the most pitiful character in the whole entire drama. She portrayed a timid little girl since young who was constantly kind to everyone; and she didn't even bear malice when she was muted by accident by Kingdom.
She loved her 'mum' and her 'brother' that she gave up her opportunity to study music in Vienna; a golden opportunity for her to create her own career and fame.
She was so in love with her 'brother', Bosco but yet she had to console him most of the time when he was upset over Nam Ping; whom he loved.
In the end, Shirley had nothing. I find it really sad that they didn't pair her with Bosco at all.
Bosco on the other hand was also supposed to be one of the lead but his appearance time was definitely lesser than of Sammul's time. He was running around all the time for that crazy Nam Ping ( I don't know what he sees in her anyway!) and yet she often was angered by her action and stood (stupidly) by her beloved conmen fiance.
He was so blind to the love shown by Shirley and treated her all the way as his little sister.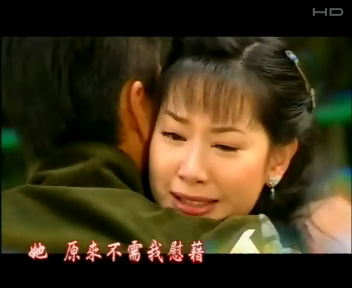 Kate Tsui is still a pretty stiff actress and I am surprised she was given the lead in this series. I felt that she and Vivian Yeo were not really qualified for leads as their expressions were most of the time, meaningless and the characters they played can be so annoying. Perhaps, that was the element TVB saw in them when they were casted.
Sammul was, excellent as the villain. He has this baby-boyish look which made him seemed so innocent and made him so convincing as a cold-hearted villain when he conned Kate and Vivian. He was in fact, one of the best character although you can hate him so much here. But overall, he definitely played his character to excellence - I am definitely impressed by his performance.
Nothing to say about Vivian Yeo as she is another stiff actress which I see as a redundant character in the drama.
Kingdom Yuen, Pak Yin, Chan Lit Hung, Kwok Fung are the veterans who contributed to the excitement and glory of the drama. Their performance, needless to say, shines through their obvious experience.
Rating: 4/5
Recommended watch!
Credits: Screencaps from http://fairytalepromise.blogspot.com