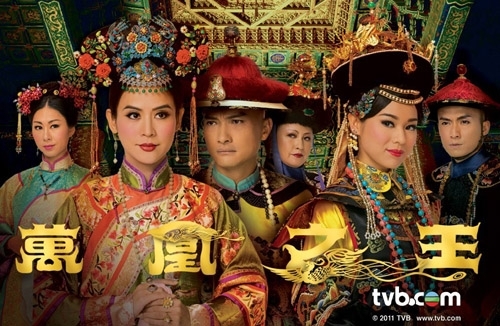 Year Produced: 2011
Executive Producer: Chong Wai Kin
Written by: Lee Yee-wah, Choi Shuk-yin
Language: Cantonese
Country of Origin: Hong Kong
Opening theme :Kok On Tin Ming (各安天命) by Susanna Kwan
Ending theme Tin Cho Tei Chit (天造地設) by Myolie Wu
No. of episodes: 29
Cast:
Hsuan Jessica Hester as Niuhuru Yee Lan/Imperial Consort Tsuen
Myolie Wu as Tunggiya Yuen-yuen/Empress Hao Sun
Sunny Chan Kam Hung as Emperor Do Kwong
Joel Chan as Prince Sui/Min Yan
Gigi Wong as Empress Dowager Kung Chee
Nancy Wu Ting Yan as Choi Lam/Consort Ching/Borjigit Ching Yu
Cheung Kwok Keung as Eunuch Wai Fuk On
Elena Kong as Consort Dowager Shun
Sire Ma as Lok-yan, the Princess Consort Sui
Supporting Cast:
Royal Harem
Jess Shum as Consort Shing
Vivien Yeo as Consort Wan
Charmaine Li as Concubine Yeung
Sherry Chen as Noble Lady Lam
Deborah Poon as Noble Lady Tung
Ching Hor Wai as Chui Mo Mo
Macy Chan as Choi Kiu
Lee Yee Man as Choi Yin (Empress's maid)
Tina Shek as Choi Yuet
Oscar Chan as Little Eunuch Choi
Jason Cheng as Little Eunuch Kwai
Russell Cheung as Little Eunuch Hong
Court/Officials
Gordon Liu as Tunggiya Shumung-or (Yuen yuen's father)
Rebecca Chan as Tunggiya Sin-yau (Yuen yuen's mother)
Ben Wong as Fucha Ngok-tai
Kong Hon as Niohuru Yee-ling (Yee Lan's father)
Kwok Fung as Mukcheung-or ( Lok Yan's father)
Cameo:
Peter Pang as Prince Muk/Min Yi (deceased brother of Min Yan and Emperor and Yee Lan's late husband) Sarah Song as Empress Xiaoshurui
Synopsis/Plot/Storyline:
Another imperial harem centered story; where the quest to vie for the Emperor's attention and attaining power becomes deadly that one could change overnight.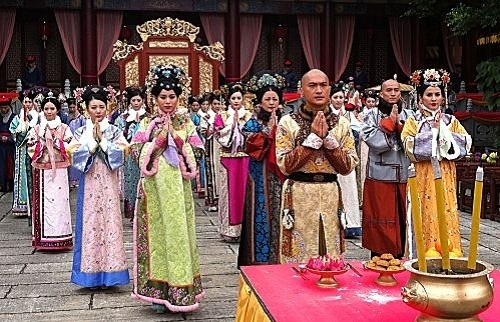 Niuhuru Yee Lan (Hsuan Jessica Hester) was the wife of Prince Muk/Min Yi, the elder brother of Emperor Do Kwong (Sunny Chan) and she was awaiting for his return from his assignment to control the emergence of a rebellion in Northwest China shortly after their marriage. However, her waiting was to no avail when Prince Muk was missing and could not be found. Despairing over his death, the Empress Dowager deemed Yee Lan as an unfortunate person and wanted her to be buried along with her son, Prince Muk as a sign to prove her love and loyalty to her dead husband. Yee Lan refused, as she did not believe that her husband was dead and insisted on waiting for him, which led the Empress Dowager to despise her for not loving her son enough.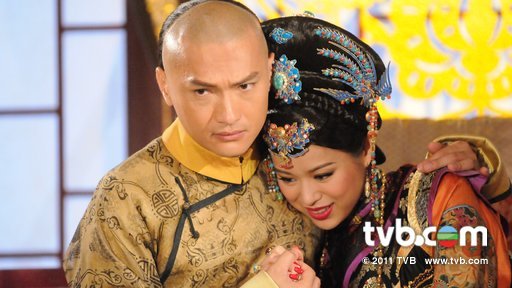 At the same time, Tunggiya Yuen-yuen (Myolie Wu) was to be crowned the next Empress on the orders of the Emperor to fill the position and also due to the fact that Yuen-yuen was his favorite Imperial Consort, who was in line for the position of the empress. On the day of her installation, the Empress Dowager also ordered for Yee Lan to be buried and when the Emperor found out about it, he abandoned the ceremony and rushed to the burial site to rescue Yee Lan, much to the chagrin of the Empress Dowager and Yuen-yuen, now Empress Consort Hao Sun.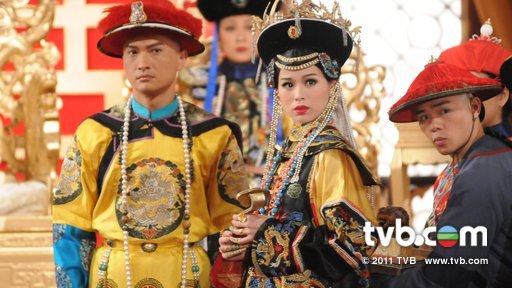 The Emperor was actually in love with Yee Lan earlier, but she was the wife of his late elder brother, Min Yi, who, had he not gone on his assignment would rightfully ascend the throne but as he was now missing and presumably dead, his younger brother, the next in line, ascended the throne.
In order to save Yee Lan from being persecuted or tormented for Min Yi's death, the Emperor ordered for her to be one of his concubines, much to the displeasure of the Empress Dowager and the Empress, who both started harboring more hatred towards her.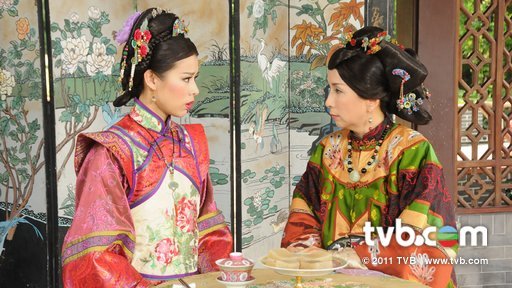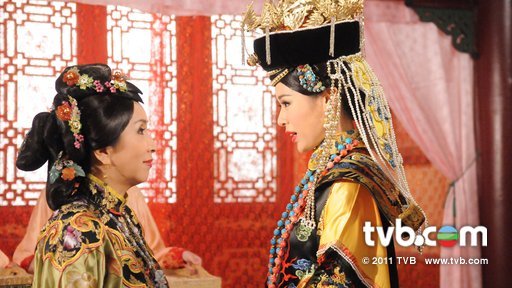 Yuen-yuen took the advice of her mother, Tunggiya Sin-yau (Rebecca Chan) to reinforce her position as the Empress so as not to be threatened by Yee Lan, who seemed to be one of the Emperor's favorite at the moment, while Yee Lan, on the other hand only wanted to lead a peaceful life tending to her favorite pastime; flowers in her garden. However, Yuen-yuen sent a spy; Choi Lam (Nancy Wu) to find out about Yee Lan's daily lifestyle and also to find fault with her. Choi Lam was caught between the power struggle and jealousy between both the Empress and Yee Lan that she starts fearing for her own life and even so especially watching how Yee Lan treated her. She changed towards serving Yee Lan instead of the Empress, but eventually felt tired when she was still targeted by the Empress.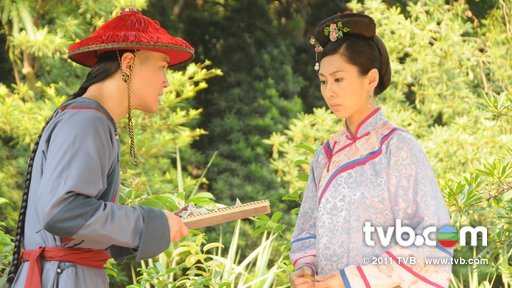 Taking matters into her own hands, and after gaining the upper hand by masquerading as the long lost daughter of Chui Mor Mor (Ching Hor Wai); Yee Lan's trusted maid and then gaining the trust of Yee Lan. With the help of Eunuch Choi who works for the Emperor and who has a crush on Choi Lam, she managed to seduce the Emperor and then became Consort Ching.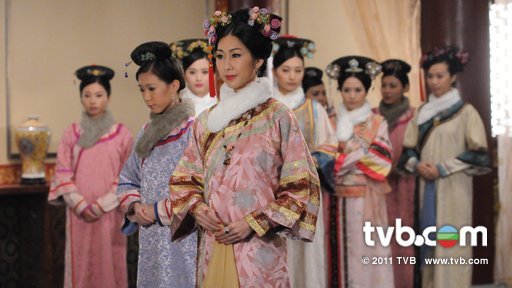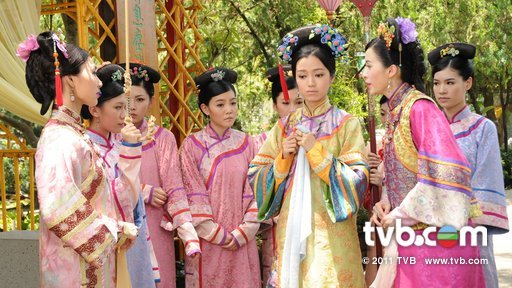 Due to her lowly background and lack of education, she was constantly the subject of humiliation among the other concubines and determined to get back at them, she sought help from Yee Lan to teach her in a few of the things that the Emperor is interested in; and the unsuspecting Yee Lan guided her for the sake of Chui Mor Mor. However, Ching Yu became complacent and also absorbed in her hunger for power that she resorted to evil tactics to win the favor of the Emperor and to eradicate both her nemesis; the Empress and Yee Lan for their previous misjudgments towards her. Her lies and evil schemes were the ones which got her caught eventually as she fell out of favor with both the Empress and the rising in power Yee Lan.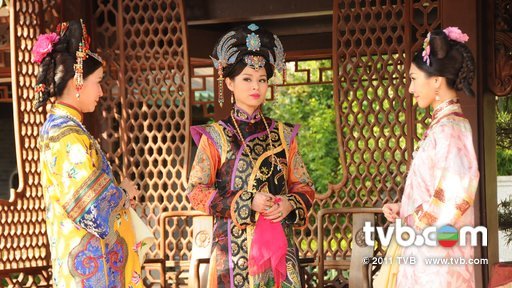 Yuen-yuen and Yee Lan were both pregnant at the same time, and Yuen-yuen's mother tried to strengthen her daughter's position as the Empress by staging an accident when they were both arranged to worship the gods. However, Yuen-yuen, being one with a compassionate heart despite her cold facade, could not bring herself to do it and instead tried to help Yee Lan which resulted in herself suffering the miscarriage. Her mother bribed the doctor to keep it a secret and at the same time, told Yuen-yuen to conceive again. Due to the accident, the Emperor launched an intensive investigation and with evidences pointing towards Yuen-yuen, her mother stepped forward to take the blame and confessed that she was the mastermind behind the schemes to cause harm to Yee Lan and as such, she was sentenced to death and Yuen-yuen was sent away to a monastery to seek contemplation. While Yuen-yuen was trying in despair to help her mother, she harbored hatred towards Yee Lan for not helping her mother at all. The next shocking thing came to Yuen-yuen when her mother insisted that she must conceive again; even if it meant another man to avoid news of her miscarriage being leaked out and the only man who could help Yuen-yuen achieve her target would be Prince Sui (Joel Chan), who was her lover in the past before she jilted him in favor of joining the Imperial Harem. Yuen-yuen could not bring herself to agree to the plan but knew that it would be the only way to maintain her position against Yee Lan.
While Yee Lan was at the monastery, she was visited by her cousin sister, Lok Yan (Sire Ma) and Prince Sui/Min Yan, who decided to accompany her after the news of her mother's death. (Actually Lok Yan was in love with Prince Sui, but he was ignorant to her feelings due to his affections for Yuen-yuen alone. Prince Sui had even married Lok Yan as arranged by Yuen-yuen, but Lok Yan was unaware of their past relationship).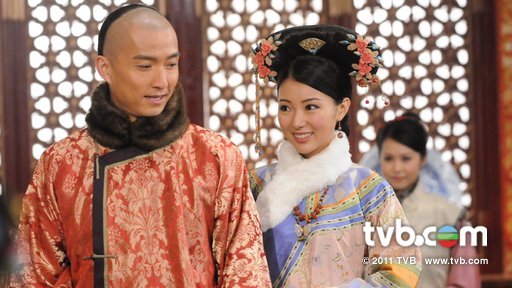 Yuen-yuen met up with the Prince when he was out in the woods alone, practising his skills, and seduced him where they spent a night together in the cave. Following her days of seclusion, she was summoned back to the palace and was elated to find that she was pregnant again but Prince Sui was bewildered with her decision and change in behavior as he thought that she would be with him again. When he found out about her intentions, he was furious and upset that she had betrayed his feelings to maintain her own power and position.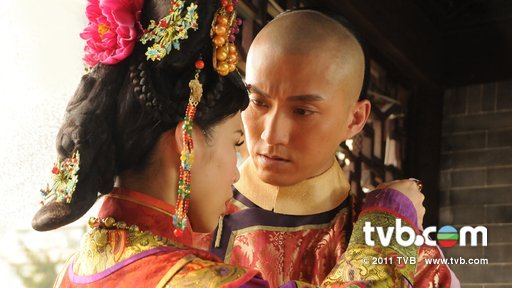 Yuen-yuen, fearing for the safety of her own child, start to mellow down in the matters at the palace but was constantly provoked by Consort Ching who was starting to aggravate even Yee Lan due to her support from the Empress Dowager herself. Yuen-yuen refused to forgive Yee Lan for her mother's death, and even plotted to bring Yee Lan's father down from the court along with her father, Tunggiya Shumung-Or.
At the same time, the emergence of a Consort Dowager Shun (Elena Kong) from the palace threatened to expose the past of the Empress Dowager and also the truth behind the death of the Emperor's biological mother who was actually murdered by the Empress Dowager Kung Chee. Despite her efforts to hide the truth from the Emperor, Yee Lan became indirectly involved in the whole web which exposed the true face of the Empress Dowager on the day of her grand birthday celebration arranged by the Emperor and his royal harem. As a result, the Empress Dowager was banished into seclusion and the Emperor even blamed Yee Lan for bringing up sad and bitter memories from his past; reminding him of who his biological mother really was in person and character.
Losing her favor, the Empress Dowager then plotted to get back into the favor of the Emperor by pleading on her knees for the safety of her grandson; Yuen-yuen's son who was born with birth defects due to a medication that she took to expedite her delivery before she was due in order to be ahead of Yee Lan's child. When her child was in danger, the Empress Dowager saw it as an opportunity and knelt down with her injured feet to touch the heavens and also the Emperor, who forgave her when her feet were to be amputated as a result of the serious injury. Also, Yuen-yuen's son, the 2nd prince survived following that incident.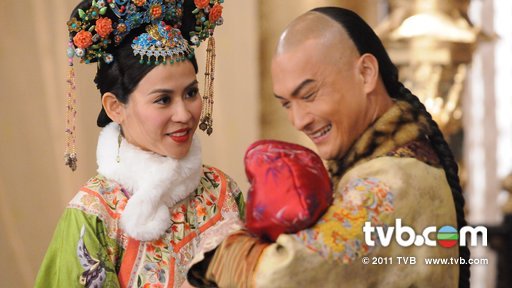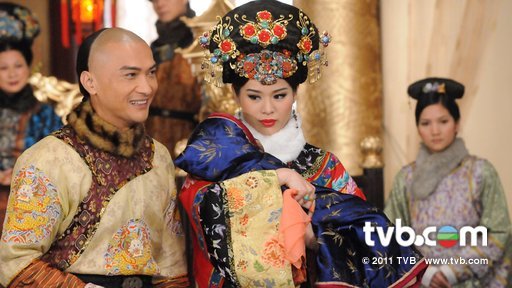 At this time, Yuen-yuen and Yee Lan were sworn enemies as Yee Lan blamed Yuen-yuen and her father for prosecuting her father, Niuhuru Yee Ling (Kong Hon) on false accusations. Yuen-yuen, on the other hand was starting to make amendments to do good to pray for the good health of her son. The Empress Dowager saw their rift as an opportunity and instructed Consort Ching to further stimulate their misunderstanding by taking away Yee Lan's son; the 1st Prince and hiding him under the bridge, leaving behind a hair pin belonging to the Empress so that Yee Lan would blame her for her son's disappearance. The plan did work, as Yee Lan was too blinded by her emotions and was ready to blame Yuen-yuen for almost anything since her father's death. Yee Lan even plotted to bring Yuen-yuen's father down to his deserving fate, with the help of her father's trusted student, Fucha Ngok Tai (Ben Wong).
Her plan succeeded and Yuen-yuen was further brought down when her affair with Min Yan was exposed and the Emperor stripped her of her Empress title.
The Empress Dowager was also scheming to bring down the Emperor and install her own son, Min Yan/Prince Sui to be the next Emperor since her seclusion as she saw threats to her own position should the Emperor be displeased with her again. Also, it was part of her revenge against the Emperor's treatment towards her when the past was revealed. She arranged for Consort Ching to seduce and accompany the Emperor most of the time and it was then that Ching Yu fed the Emperor with opium; which was illegally smuggled into the palace. As the Emperor slowly grew addicted to the opium, the Empress Dowager plotted for his downfall which would take place at the grand annual worship of the ancestors where the Emperor would be seen as a weak Emperor and lose the trust of his ministers as he had called for the ban of opium and yet he was seen addicted to it. During the period before the worship ceremony, the Emperor was kept imprisoned in a temple where he was said to be sick.
Yee Lan; now Imperial Consort Tsuen found it bizarre that no one was allowed to meet with the Emperor and sensed that there was a plot going on behind their backs. She then turned to seek Yuen-yuen's help, although Yuen-yuen was still upset over her father's death, she decided to focus her attention on her son and also in doing good and sensing the urgency of the Emperor's condition, she agreed to help Yee Lan.
Sensing that something was amiss and that a rebellion may be in progress, Yee Lan approached Consort Ching who was pronounced pregnant by the doctor and informed her that she would enjoy luxury if she were to stay loyal to the Emperor, convincing her to stay on the Emperor's side. However, Consort Ching chose to expose the Emperor's opium addiction, along with the Empress Dowager's plot to promote Prince Sui in front of the officers by displaying a weak king versus a spirited and powerful prince who would be a better candidate.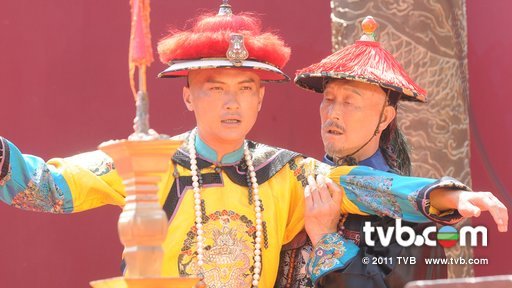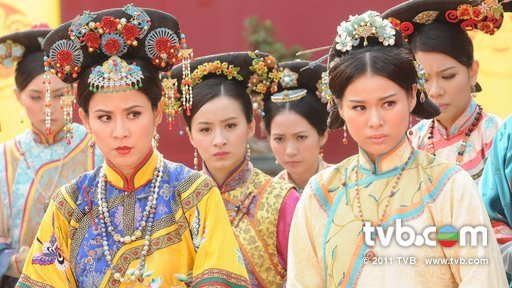 The Emperor was furious when he realized the whole plot and blamed Prince Sui for his ambitions although he was unaware of the situation. Yee Lan, in an attempt to foil the efforts, informed Lok Yan of Prince Sui and Yuen-yuen's past, threatening to put Yuen-yuen in an awkward position but instead led Lok Yan to commit suicide when she realized that the man she loved never did love her for once.
Lok Yan's death awakened Yuen-yuen and she warned Yee Lan that she was becoming more and more like her old self; and even more devious than herself.
When Yuen-yuen's son was found dead due to poison, her world was shattered and though evidences pointed to Yee Lan, the Emperor suddenly appeared to admit that it was his order to have the illegitimate son put to death. This piece of revelation shocked Prince Sui and ignited his fury to rebel against the Emperor; which was according to the wish of the Empress Dowager. (You see, the Empress Dowager was the one who was behind the whole plot, and yes, she was That evil to sacrifice her own grandson to have the throne to her son). Prince Sui then commenced on his plan along with his father-in-law, Mukcheung-Or (Kwok Fung) who was also bent on avenging his daughter, Lok Yan's death which he believed was caused by Yee Lan and the Emperor.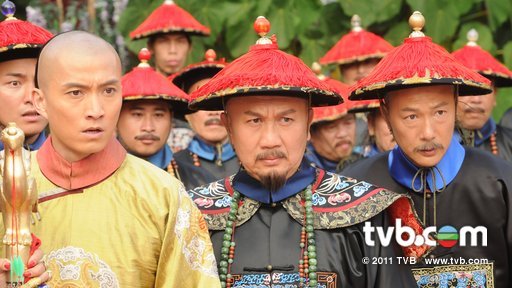 Prince Sui was successful although his attempts were almost foiled by Yuen-yuen, but at the very last minute, Fucha Ngok Tai managed to retrieve majority of the army to save the Emperor. Prince Sui killed himself, followed by Yuen-yuen who pledged her love for him. Following their deaths, the Empress Dowager was also put to death secretly under the orders of Yee Lan, and that angered the Emperor. Yee Lan even went to the extent of killing Consort Ching whom she knew was pregnant for fear of her future son would threaten the position of her own son; the 1st prince. The Emperor was shocked with the change in Yee Lan, and was hesitant in crowning her as the next Empress.
However, due to her efforts in subduing the rebellion, the court supported her and the Emperor had no choice but to crown her the Empress although he no longer paid any attention to her.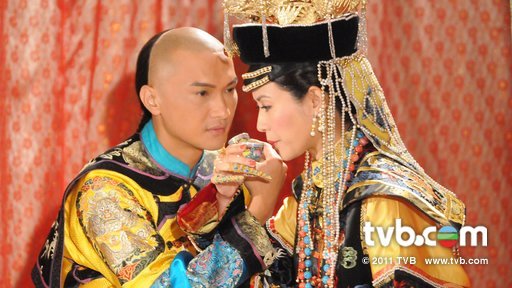 Yee Lan continued with her schemes and vowed that she will maintain her position as the one in power and will do whatever it takes to stay that way, even if she had to be alone for the rest of her life. (The Empress Dowager actually revealed that the reason she disliked Yee Lan from the start was because of her resemblance to herself, and that Yee Lan would turn to be a very cold person but that would mean that she would be doomed to loneliness forever).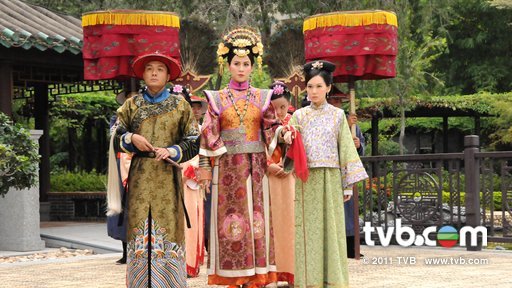 My Review:
Beware of spoilers and also a long complaint that I have of this drama; so if you are interested, do bear with me as I list out the things that frustrate me throughout the entire series.
1. Honorifics/Greetings/Expressions
First of all, the ethics and greeting expressions used in this drama is totally wrong and illogical.
For instance, how can the concubines address themselves as 'slaves' (
奴才
or
'Lou Choi' in Cantonese) before the Empress, Empress Dowager and the Emperor??? I don't get it, aren't they of higher ranks and I have not heard of the wives of Emperor addressing themselves as slaves before their husband and mother-in-law in any of the China dramas, which I am sure made sure to check the
Chinese honorifics
before filming a series to be shown worldwide.
I got more and more annoyed as the drama progresses as it did seem like TVB was either unaware of this or was just plain ignorant of the fact. It is incredulous for a major TV station to make a mistake like this and I am even more surprised that no one realized or pointed out this fact?
Even the Empress addresses herself as
奴才
in front of the Emperor and the Empress Dowager and that is just plain ridiculous to me! She is like, in the second or third most upper rank in the kingdom and she is a..slave?? Nonsense!
They are supposed to address themselves as
臣妾
, am I not right? Please kindly correct me if I am wrong, for I am not really a master in stuffs like these but I do read and do my research and so far, from all the dramas/movies I have watched, I have not come across anyone addressing themselves as slaves if they are the Empress or the concubines, so please let me know.
2. Mannerisms in the palace
Have you noticed how Myolie Wu and Jessica greets the Emperor; you know, the usual salutation of the lady flicking her handkerchief/scarf towards the back before bending their knees? It is commonly practised by the Manchus back then.
The way the ladies flicked their handkerchiefs is another weird part as I have noticed how unnatural they seemed; and they seemed to be shaking their head a little at the same time. Furthermore, their handkerchiefs only went beyond the palm a little and not in a more graceful manner above the shoulder as I have seen in almost all the China dramas; or even other Chinese dramas centered on the palace theme. It didn't seem like they were at ease or even knew what they were doing, and that, is a sure giveaway that these actresses are just not trained well enough to play the roles from the ancient period. I just laughed whenever they had to greet the Emperor as I just felt that the way they were doing it is just..so wrong!
Another thing, notice how the Emperor and the Empress do not seem to be feared or respected in a deserving way?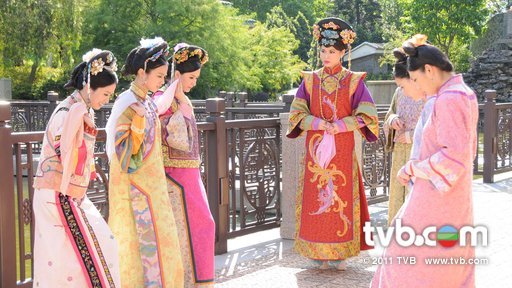 I mean, how could the concubines face up to the Empress in a confrontation? Take Jessica for example, she even dared to slap the Empress in the garden? Oh my, is that even allowed? There are many ways to add to the drama part, but to this extent, it is just a cheap attempt to rake in the higher ratings.
Slapping the empress; won't that subject her to death sentence for disrespect according to the law??
The Emperor too, does not seem to be respected by his own brother as well. Remember when the Prince Sui could show his anger towards the Emperor and even sulk before him? I just find this a little too childish and unrealistic.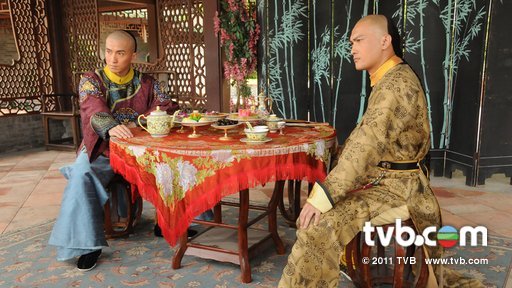 Even the Emperor was depicted as annoyingly kiddo-like, especially when he was with the Empress in the beginning when he went to such lengths to 'kowtow' to her to make her smile/happy in their chamber. I may not be a fan of male chauvinism, but for a man to sink so low; especially when he is the ruler of a kingdom just made me lose any form of respect for him. Don't even get me started on the part where he even performed on the stage as part of the performers' troupe to celebrate the Empress Dowager's birthday; gosh, I have not heard of an Emperor who was a symbol of Heaven, would have his face painted and sink so low while his own subjects and concubines watched. Maybe TVB was trying to portray him as a filial son or a compassionate king, but that was just a little overboard.
There just doesn't seem to be any line between the masters and the slaves; or the differences in ranks among the people in this drama. (not that I advocate the importance of masters vs slaves nor the concept of slavery, but aren't they particularly important during that era? A drama based on that era should put focus into details like these, right?)
3. Moral/Ethics issue
I know it is not uncommon, but I just find the twist of the drama a little too dramatic to be believed and I am referring to the part where the Emperor Do Kwong converted his own sister-in-law to be his wife; immediately after his brother was supposedly to be dead. Okay, this is China, for goodness sake, and I thought there are many virtues to be followed; including that of the ranks and hierarchies within a family, let alone a royal family whom the people of the country are set to model after!
The Emperor claimed that he respected his brother so much and that he would not be the Emperor if his brother was still alive, and yet he was coveting his own brother's wife who, was a newly wed? Yeah, so he had a crush on her for a long time, but hey, she married his own brother, and that makes him his elder sister-in-law and all laws; tell you that you don't go after your own sister-in-law, whether your brother is dead or not!
Then there is Jessica, who plays Yee Lan, who seemed to be such a virtuous and doting wife awaiting her husband's return and then she just accepts the edict to be someone else's wife; and not just anyone but her own brother-in-law, just so she could survive from being buried alive? Fine, so she just want to live, but then, it just didn't make sense that she could adapt to being another person's wife so soon when her husband's body was never even found and she could just fall in love with her own brother-in-law?
Seems to me that Yee Lan never did love her own husband that much, did she? If she did, she would not be falling into another man's arms (and may I repeat, her own brother-in-law) so readily. Don't they even feel that it is almost incestuous to be in such a relationship? *Shudders*
Then the Emperor and Yee Lan had the cheek to go judge Prince Sui and the Empress's relationship which was far more pure than them because they were in a different type of situation; as the Empress did keep her ex-lover at arm's length and had it not been for her mother's advice, she would never go through the night of passion to conceive. Hypocrites, and they dare to say that Prince Sui and the Empress were adulterers...crap!
4. Casting
After all those important issues mentioned above, this is another part which just irked me about this drama.
Am I the only one who felt that they chose the wrong actors/actresses for the drama?
Okay, maybe not ALL of them, but let me name the few that I think was seriously not fitted for the role.
No. 1: Hsuan Jessica Hester as Niuhuru Yee Lan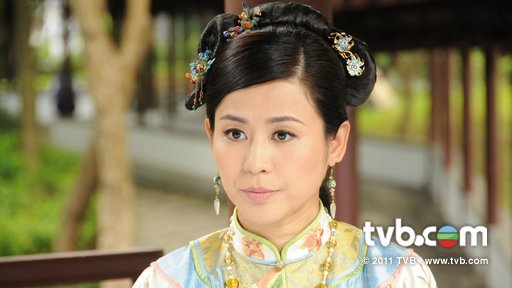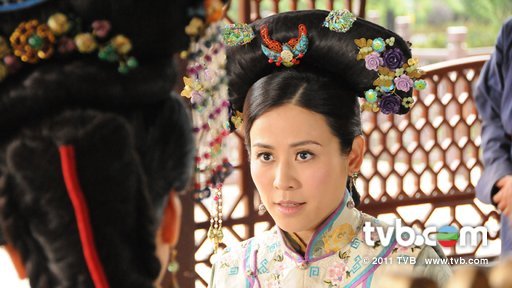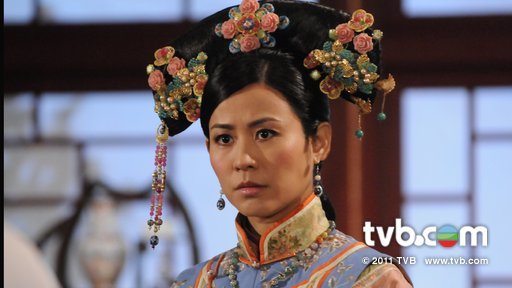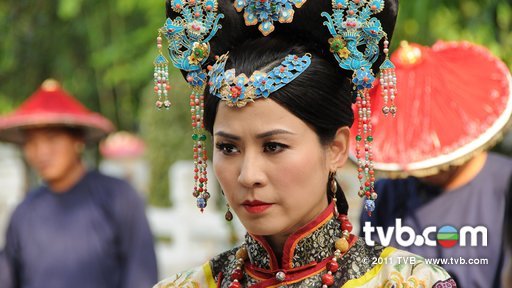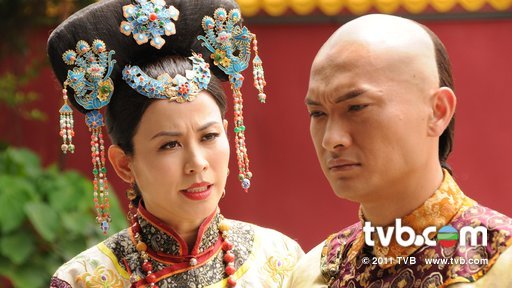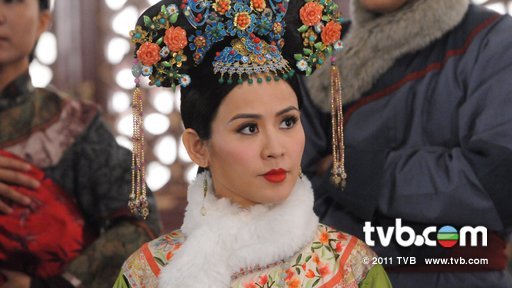 I am not sure about you, but I just see myself agreeing with her being cast in a role like this or even in any ancient drama roles for that matter; particularly one that deals with palace. Don't get me wrong, I am not against Jessica; in fact, I was a fan of her dramas and her in many of her past roles, but her recent comeback in a few dramas just did not seem to be as good anymore. Perhaps she had taken a rest far too long? (Poor Jessica, it's not fair, and I know it)
Anyway, back to her role as Yee Lan, it just seemed so weird and boy, just so wrong!
She does not seem to fit into the role, and I can see that she is trying hard, but seriously, that is the main problem; she is just trying too hard!! She is not made for roles like these; I mean, this is Jessica and her speaking in ancient poetry-like Chinese language is just way out of the picture for me. This is Jessica, whom we know of as one who played corporate roles like lawyers, judges or firm decisive women roles in the contemporary society! To have her in this drama made me feel like she was a modern day lady accidentally transported back to the Qing Dynasty by mistake on a time travel machine. She just does NOT fit into the drama, at all! Please, Jessica, stay away from roles like these, they just make you look so weird.
Don't even get me started on the make up for her; especially when she has been promoted to be the Imperial Consort Tsuen where they painted the bright red lipstick in way to create that illusion that she has a smaller mouth but ended up making her look like she was pursing her lips all the time throughout the drama and that, I tell you, is plain annoying. I just couldn't bear it when Yee Lan appears on the screen, and that is just too bad as she is one of the main leads in the series and is bound to appear most of the time in every episode. It was such a pain to watch her all the time, and I just could not wait for the drama to end so that I don't have to go through it anymore, sighs!
No.2: Myolie Wu as Tunggiya Yuen-yuen/Empress Hao Sun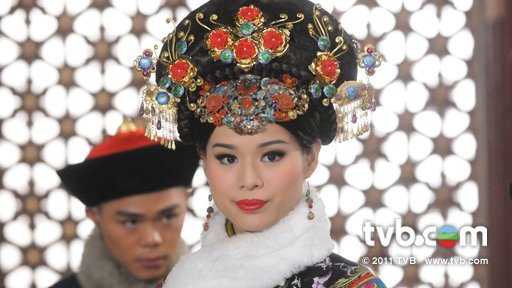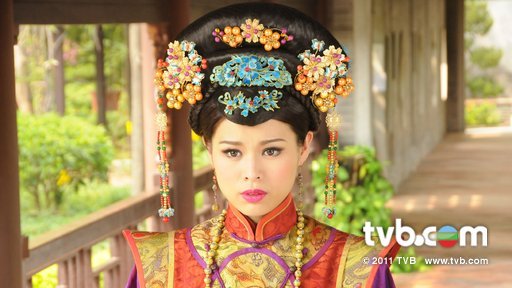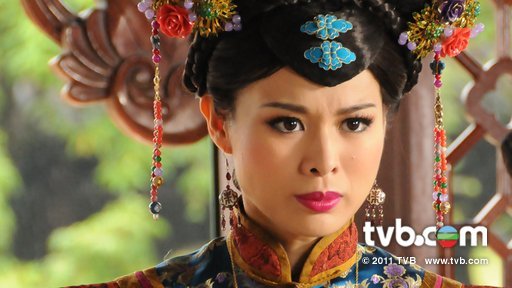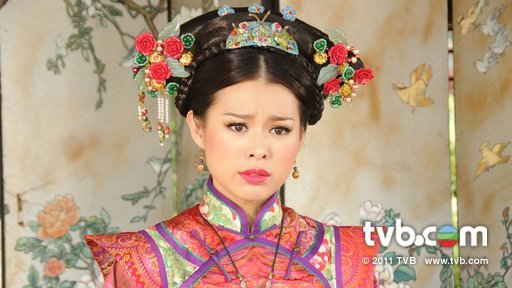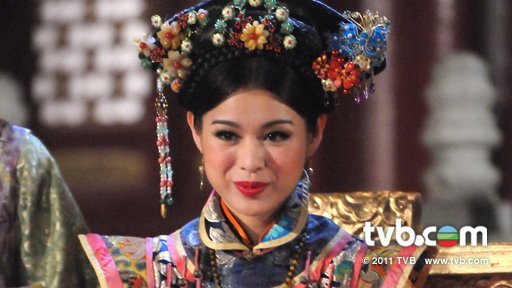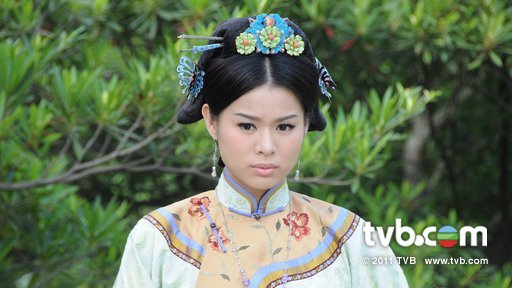 Compared to Jessica, Myolie as the Empress was not half that bad and that is why I put her in the second after Jessica's Yee Lan. She is not that bad of an actress, but Myolie just seemed too sweet for a role like this, to be honest although I was quite impressed that she did quite an amazing job and it was evident that she too, tried very hard to play the role to her best. However, I just kept seeing Myolie as the bubbly and cheerful girl who makes people happy and not one who schemes to keep her enemies at bay.
She did express her emotions very well, but I just felt that she was a little too young and, how do you say it, there is just something not right for her to play the trying-to-be-evil-yet-is-actually-compassionate kind of character. I don't think that an actress's effort in trying so hard to play the role could be seen through in her appearance as it should be natural. After all, this is a drama to be shown to us on the screen and I could just feel like I was watching them during their filming process, get what I meant?
Also, Myolie did not seem that comfortable with the mannerisms required for the ancient Qing Dynasty in the palace, and I just could feel the unnatural behavior whenever she had to greet the Emperor or the Empress Dowager.
*Note: Observe how Yee Lan seemed to be transforming into Yuen-yuen and vice versa as their characters slowly develop through the series?
No.3: Sunny Chan as Emperor Do Kwong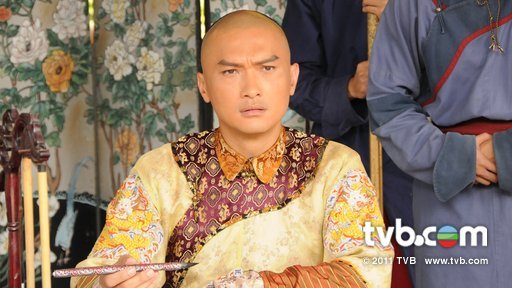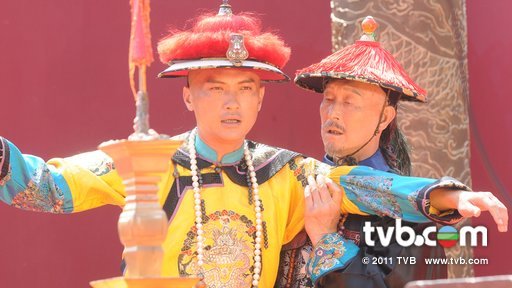 Alright, now for the last time, why is he always casted as the Emperor????
I just felt that he lacked that charisma or the outlook of a dignified Emperor but he is always, almost all the time put in the role of an Emperor and that can be just so annoying. He wasn't half that bad in
The Life and Times of a Sentinel
, but then again, to be fair, he just had a cameo role, so that was okay, but here, it was also quite frustrating to see him appearing as a childish ruler; and even lacking in wisdom or authority.
It seemed to me that Sunny has forgotten his own status as an Emperor at times when he is with his wives; or even his brother and that just makes me feel like he is not fit to be the king at all. It makes one feel that he just should not be made king and that it was right for his own brother to rebel against him. I mean, he just seemed like a fickle-minded puppet to me, who seems to do just do one thing because one says so on this side and then changes when another says a different thing. Gosh, can't he just make up his own mind and be firm?
No.4: Gigi Wong as Empress Kung Chee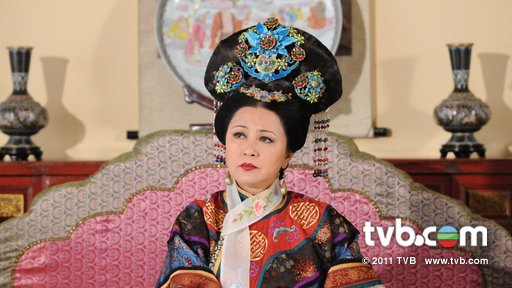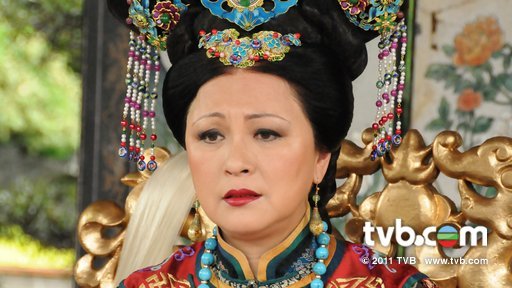 I was a little surprised that they chose her to play the witty yet scheming Empress Dowager; as I felt that there were many other veterans who could play the role much better. For instance, Ching Hor Wai and Rebecca Chan were just a little underutilized in this drama, and I was quite sad that they were given such minor roles for their charisma would definitely surpass that of Gigi Wong to play a powerful and respectable Empress Dowager. She just didn't seem like she could fit the role of such a wise and intelligent Empress Dowager who hid a past and was always on the lookout to plan for her own son's future.
Gigi Wong is always more suited for those compassionate and kind mothers role; so, wrong choice as I just could not feel threatened by her presence even from the screen.
5. Costumes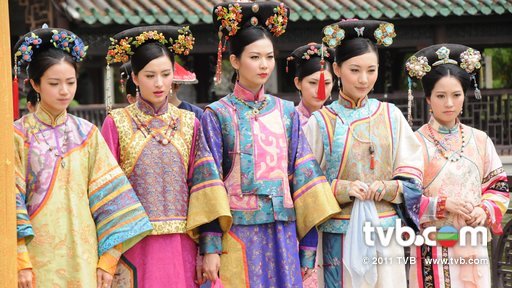 After all the criticisms above, this is finally one thing that I must simply praise TVB for. As usual, they never fail to disappoint with their vibrant colors and the exceptionally flamboyant costumes used in the entire drama that just attracts viewers like magnates to the screen.
I was fascinated with the colors and the different costumes; particularly Myolie's costumes which were quite fitting for an Empress.
This is one thing that TVB is definitely good for; and I hope they do keep it up.
Characters Analysis:
I have mentioned four of the leads and also the actors/actresses playing them, but I will be doing a quick and thorough review/analysis of each of the characters who appeared in the drama.
My Favorite Character...drum rolls....
Joel Chan as Prince Sui/Min Yan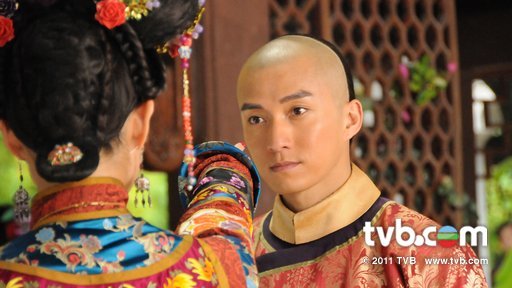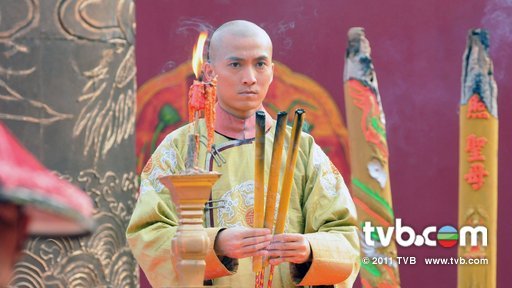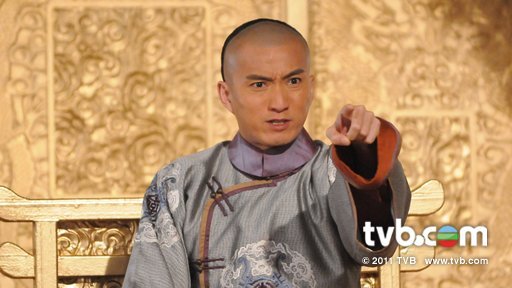 Yes, surprisingly, if I had to pick my favorite character out of the whole drama, it is definitely this charming prince who was loyal and had a lot of courage in him. He was loyal to his own brother, his mother, his country, his duties as a prince, and to his one true love whom he never got over at all. This is what, defines a true man. He loved with all his heart; to all the people and treated everyone with respect and never did he covet for something that he did not deserve; the throne or the woman he loved. He could not get over the fact that Yuen-yuen left him for the Imperial harem and to be Empress, and though he showed her his disgust yet in spite of his bitterness, he still cared for her and would never hesitate to help in times of need. He may be a jilted lover, but he still carry that love for her all the while. Out of respect for his own brother who was the ruler and also the husband of his ex-lover, he kept Yuen-yuen at arm's length despite still longing after her. He was quite pitiful as he was sort of forced into the marriage with Yuen-yuen's cousin sister, Lok Yan, whom he never really loved but I guess he just did it, to please Yuen-yuen and his own mother. He wanted it to be fair to Lok Yan which was why he refused to marry her initially, but when the people he loved were just so anxious for him to settle down and even Lok Yan was just so into him, he just reluctantly agreed.
Of course, you could say that he could stop himself from giving into Yuen-yuen's seduction but he just did love her too much and he was even ready to elope with her. That was the part which showed that he was just human after all; despite all the perfect image he had been depicted with throughout the story. I truly pitied him as he seemed like merely a toy in the whole story; with Yuen-yuen using him to conceive and then his own brother blaming him or throwing him into all the responsibilities and even his own mother was deceiving him. He totally lost it when he lost his child and that was when the final straw came and he just snapped.
It was a tragic end for him, but he was a honorable character and the only one who seemed to be natural or normal in the whole series and for that, I just like him.
Nancy Wu as Choi Lam/Consort Ching/Borjigit Ching Yu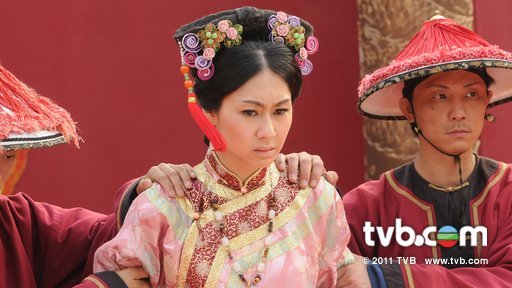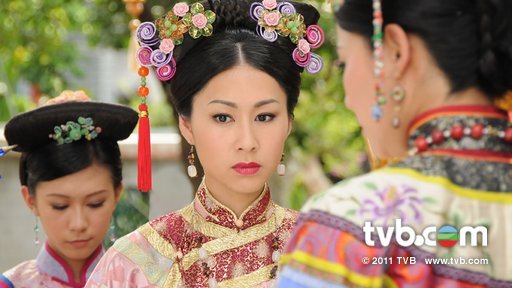 She is supposedly one of the villains in this drama, but I can tell you, she is by far, the most realistic character and also Nancy just played her role so convincingly. She is really a great actress; able to make you hate and like her at the same time and she just fits into most of the roles she is given. She is working hard, but yet she settles into her character so seamlessly that I was impressed. Yes, her role may not be the best in the entire drama and she was even the main troublemaker who led to most of the issues and misunderstandings in the harem, but she was true to her self throughout the series. Honestly, was it really her fault she turned out to be like that? She was a slave who was thrown between the Empress and Consort Tsuen and they were just manipulating her and if it were you, how would you feel to be constantly threatened with death no matter what you do? That was what made her take matters into her own hands, and that meant becoming one in power herself. To me, she is just another lost soul who did not know what kind of identity to assume and even which one to trust. That being said, I do not agree to her assuming someone else's identity or plotting to take others down, but Nancy did a great job at playing a witch whom everyone felt like slapping in the drama. Great performance!
Elena Kong as Consort Dowager Shun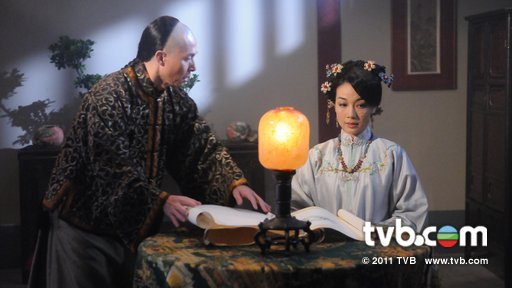 I have always liked this actress, even since her ATV days as she is always so poised and natural in all her roles. Though she did not have a major role in this drama, her appearance clearly outshone that of Gigi Wong's Empress Dowager, and I could not help but think that it would be a great combination had the Empress Dowager been played by Rebecca Chan or other veterans who are of more worthy status. She did not seem to need much effort to play an unfortunate 'lost' concubine bent on fighting for justice and it was all just so believable. Another great job by Elena, and I think she deserves more worthy roles in the future with a bit more 'meat' to it.
Cheung Kwok Keung as Eunuch Wai Fuk On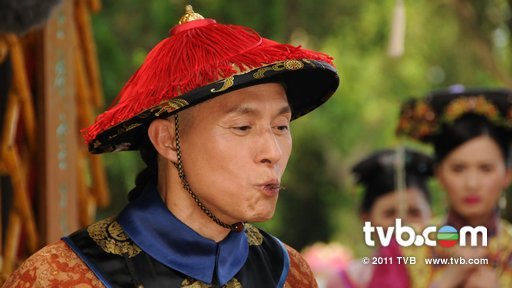 Haha, it seemed like I am liking all the villains, but actually, I am impressed with all these veterans who are probably the ones who saved the entire drama from doomsday had they not made their appearances with all the faults I have found with the drama. He is always a villain, this one, but an extremely good one, I must say, and though he makes one annoyed with most of his roles, I'd say that makes him an excellent actor in all.
This is not really a bad egg to be fair, but rather a pitiful slave stuck on being loyal to his own master and yet trying to win the affections of the woman of his dreams although he knew it was impossible since he was an eunuch.
I dislike these characters:
Hsuan Jessica Hester as Niuhuru Yee Lan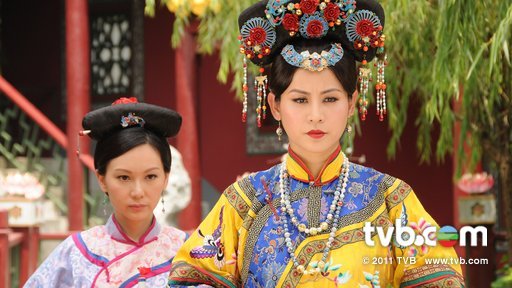 I have mentioned most of the reasons above, but really, Jessica oh Jessica, it is just so wrong to have you in this drama! I hate the way she speaks and how she seemed to try to act nice most of the time, but it is just plain irritating! I have mentioned her make up; I just hate those lipstick which is supposed to make her lips smaller but they just make her looked like she pursed her lips all the time and I just could not bear to look at her whenever she appears, ughs! Also, her facial expressions, switching from oh-i-don't-want-no-trouble to hey-look-who's-here is also not convincing and just appear unnatural that I felt like she was on pretense most of the time. Sorry, Jessica, guess roles like these are just not for you.
Sunny Chan as Emperor Do Kwong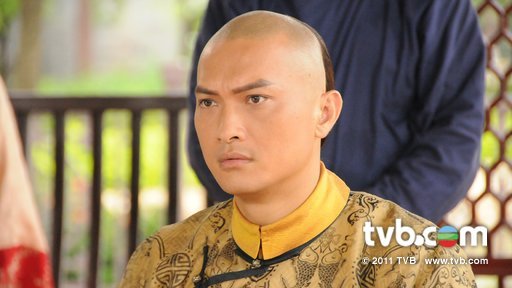 Refer to all the reasons mentioned above in my review as well, I just don't think Sunny can make a good or believable emperor.
I didn't mention about Myolie Wu in my favorite or dislike category, because well, she is in neither; I don't particularly favor her nor do I hate her in the drama. She is just okay.
The same goes for Sire Ma, nothing exceptional of her in her role in the drama.
The other concubines include a cast of Vivien Yeo, Jess Shum, Sherry Chen and Charmaine Li and they are all just doing alright.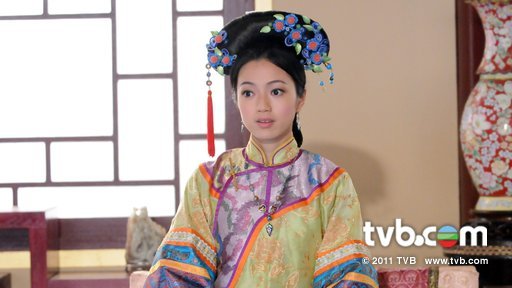 Charmaine Li
always appear to have this damsel in distress look, and I never did seem to see much difference in most of her roles.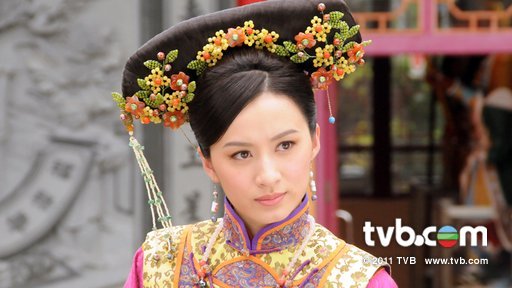 Jess Shum
played an arrogant and overconfident Consort Shing, and she was not too bad herself, although she would need more improvement when she speaks as she seemed to be catching her breath most of the time (or am I the only one noticing this?)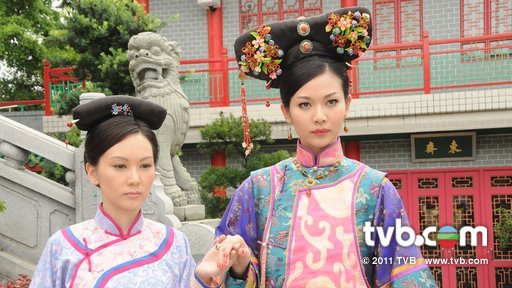 Vivien Yeo
merely appeared for a short 1-2 episodes in the beginning, and honestly, she is almost similar to Jess and I must say her accent in Cantonese does not fit into ancient drama roles like these.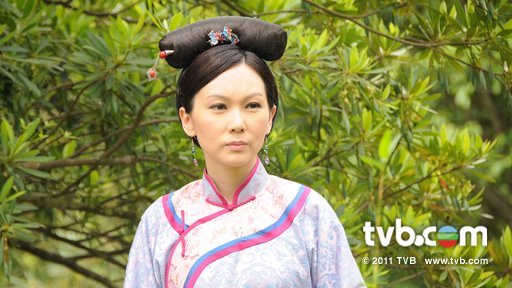 Macy Chan
played the pitiful maid servant whose identity was taken by the wicked Choi Lam/Consort Ching.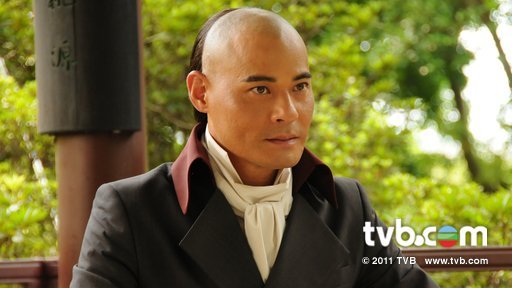 Ben Wong
played Fucha Ngok Tai, a righteous man who was a student of Yee Lan's father and also the love interest of Choi Kiu.
Other veterans: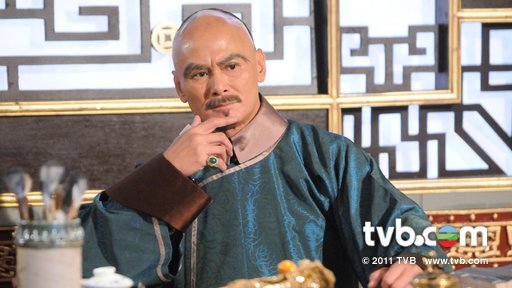 Gordon Liu
as Tunggiya-Shumung-Or; Yuen-yuen's father who was a scheming official in court involved in corruption.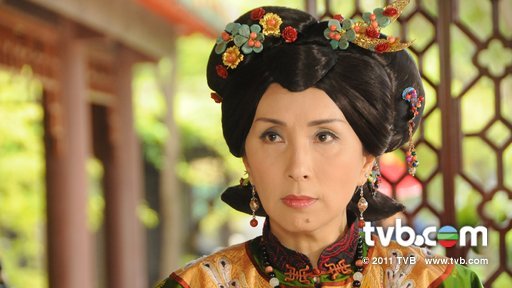 Rebecca Chan
as Tunggiya Sin-yau, or Yuen-yuen's mother who will stop at nothing to protect her daughter's position as the Empress. Would she make a better Empress Dowager, don't you think?
Trivia:
Did anyone notice how similar this concubine(Sherry Chen) is to Sire Ma's Lok Yan?
I was confused at one point:-P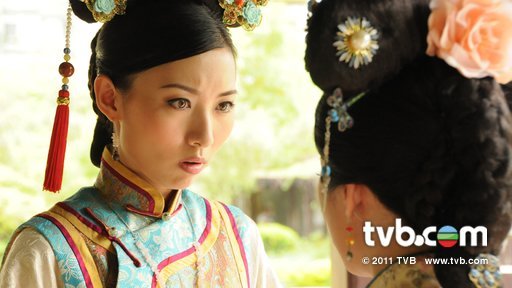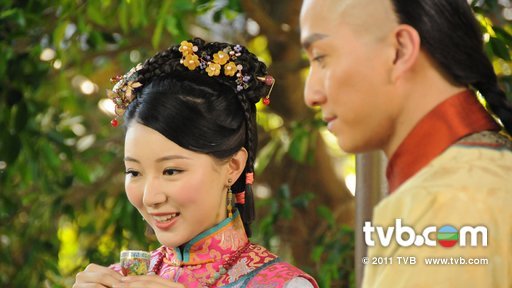 My Final Verdict
Seriously? If you are into good palace dramas, this may not be something I truly recommend for they have gotten a few things that just did not seem right to me, but that's what I think from my personal point of view.
I was a little disappointed because it did seem like one of those mega productions that was supposed to create that 'wow' factor, but I ended up waiting for it to end.
Rating: 2.5/5
Disclaimer: The above review is based on the writer's personal opinions and is in no way associated with the general views of the other viewers nor does she intend to affect others to watch/not watch the drama.
The photos used are properties of tvb.com and are only meant for illustration purposes.