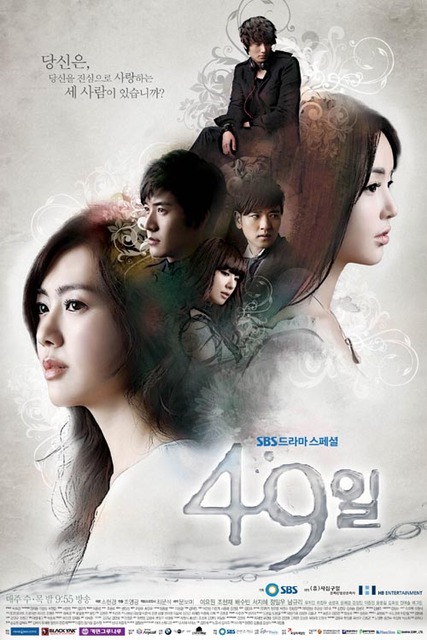 Year Produced: 2011
Writer: So Hyun-Kyung
Director: Jo Young-kwang
Producer: Choi Moon-suk
Country of Origin: South Korea
Language: Korean
No. of Episodes: 20
Cast:
Nam Gyu Ri as Shin Ji Hyun
Jung Il Woo as Scheduler/Song Yi Soo
Lee Yo Won as Song Yi Kyung/Shin Ji Min
Jo Hyeon Jae as Han Kang
Bae Su-bin as Kang Min Ho
Seo Ji-Hye as Shin In Jung
Bae Geu Rin as Park Seo Woo
Supporting Cast:
Choi Jung Woo as Shin Il Shik (Ji Hyun's Father)
Yoo Ji In as Mrs Shin (Ji Hyun's mother)
Son Byung-Ho as Oh Hae Won (Sunbae at Heaven restaurant and confidante of Kang)
Moon Hee-Kyeong as Bang Hwa Joon (Oh Hae Won's love interest)
Kang Seong-Min as No Kyung-Bin (Psychiatrist of Song Yi Kyung)
Yoon Bong-Kil as Cha Jin Young (Han Kang's junior)
Kim Ho-Chang as Ki Joon-Hee (Waiter at Heaven restaurant)
Jin Ye-Sol as Ma Soon-Jung (Waitress at Heaven restaurant)
Lee Jong-Min as Ko Mi Jin
Ban Hyo-Jeong as Senior/Sunbae Scheduler (cameo)
Kim Hyeong-Beom as another 49 Days time traveller (cameo)
Synopsis/Plot/Storyline:
Shin Ji Hyun (Nam Gyu Ri) is the picture perfect protagonist; a girl who seems to have it all in her life; pretty looks, a loving family, wonderful friends around her and a perfect man she is about to walk down the aisle with. Her cheerful outlook seems to bring happiness to those around her; and she did not seem to have a thing to worry about in the world, except her wedding plans which were being expedited according to her father's wish as he would want his son-in-law to take over the major projects in the company and eventually, the company itself.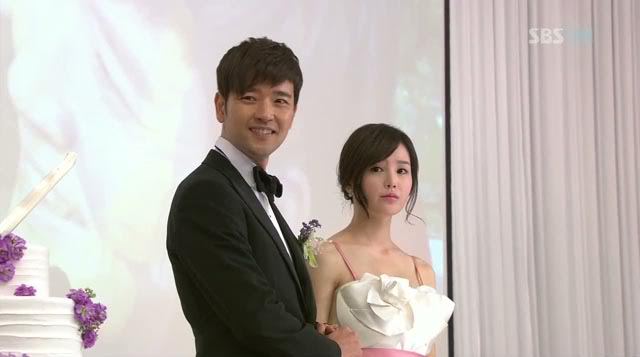 As Ji Hyun was happily planning her wedding with her best girl friends, Shin In Jung (Seo Ji-Hye) and Park Seo Woo (Bae Geu Rin), the only roadblock which came was when her fiance, Kang Min Ho (Bae Su-bin) informed her that their friend, the candidate for the best man, Han Kang (Jo Hyeon Jae) turned down the role. Thinking that she could convince Han Kang, who was her old classmate, she paid him a visit one day at his restaurant, to speak to him and she was distraught by his answer when he told her that he did not want to do it because he detested her, leaving Ji Hyun upset.
However, Han Kang seemed to be a rather mysterious man who was struggling with his feelings for Ji Hyun and appearing to be happy for his best friend who was to marry her.
At the same time, the scenes switched in between to show a young lady, Song Yi Kyung (Lee Yo Won) who seemed to be lacking motivation in life and leading a rather dull lifestyle as she sleeps through the afternoon and works the graveyard shift at a local convenience store near her place. She seemed to be suffering from severe depression as a result of losing someone dear to her to death and was just living it by the day.
Fate took an unexpected turn and brought all the characters in the drama together when Yi Kyung dressed herself up and took a bus where she got off at the side of the highway. At the same time, Ji Hyun was driving along the place after collecting the bridesmaid's dresses. A motorcycle swerved ahead of Ji Hyun's car and then stopped at the side, appearing to be waiting for someone. Yi Kyung took a step towards the busy highway; obviously trying to commit suicide as the truck approaches her and she refused to budge until a man appeared from behind and pulled her back towards the pavement.
Though Yi Kyung was saved from being hit, the effects she brought upon the highway and the motorists were far beyond her imagination. The large truck which was approaching her swerved in order to avoid her, causing a collision with oncoming cars from the opposite direction and as cars from behind were coming in full speed, they crashed into the cars in front of them; causing a major pile up of accident and massive traffic jam.
Ji Hyun was driving towards the highway and was distracted for a while, and it was at this point when a motorcycle overtook her car and skidded as he could not brake in time to avoid the pile up in front of him; causing Ji Hyun to swerve her car and crashed into the truck in front of her where she flew out of the front of her car onto the road. She awoke slightly later, getting up without any major injury and was surprised to find a crowd gathering behind her and as she approached the crowd, she was shocked to see herself inside the car; head against the steering wheel and in an unconscious state. She was even more surprised to see that nobody could hear or see her except for the man on the motorcycle beside the road who seemed to be staring at her. At that time, while Ji Hyun was trying to make her way towards him, there was another car stopped in front of him and the man inside was suffering from a heart attack and shortly after, Ji Hyun was unable to see the rider anymore.
At the hospital, Ji Hyun was anxious as she watched herself being wheeled into the operating theater and her parents and fiance all waiting. She found the rider and followed him to the ward and was surprised to see him lead a dead man's soul into an 'elevator' after he was pronounced dead. Afraid, she kept her distance until the elevator disappears and the rider, even scolded her for her lousy driving skills.
Curious and yet thankful that there is at least someone who could see and hear her, she started asking questions and the rider introduced himself as the Scheduler; who is supposed to pick up the people at their scheduled death hours and guide them towards their next destination (the role is similar to the Angel of Death or the Reaper, as Ji Hyun calls them, but he called himself the Scheduler).
Upon hearing his role description, Ji Hyun tries to convince the Scheduler that she is not dead yet as she was still being wheeled into the operating theater and was still lying in her hospital bed and refused to enter any elevator. The Scheduler then assured her that she was indeed not in his schedule, but however, she was responsible for messing up the schedule for the day and caused a slight delay in the timing of the man's death earlier. Her case was also one of the rare ones where her time was not up yet but her soul was wandering and there were only two cases so far; and that Ji Hyun was the third one. There were two options for cases like hers; where she could opt for immediate death and request for the 'elevator' to leave the world as selected by one of the cases while the second would be a grace period of 49 days, where Ji Hyun would be allowed to 'return' in spirit to the world but she would need to collect three pure love's tears by the end of the 49 days to be given a second chance to live again and return to life for real.
Ji Hyun, not ready to leave, opted for the second option of course and was given a teardrop necklace where her pure love's tears would be collected the minute someone cries true tears for her. Ji Hyun thought that it was not a difficult task as she was well-loved by everyone and automatically calculated that there would be more than three people who would cry for her immediately and that she may not need the full length of 49 days. However, the Scheduler warned her that the tears from immediate families; parents and siblings are not taken into consideration for those are proven pure tears already due to their connections and Ji Hyun was still confident that she would be able to collect the tears as she thought of her fiance, Min Ho and her two best friends, In Jung and Seo Woo and many more friends around her. The Scheduler then took her to a funeral to educate her on the purity of tears and that many tears are not cried out of sincerity for the person but rather for show or out of pity for their own fate.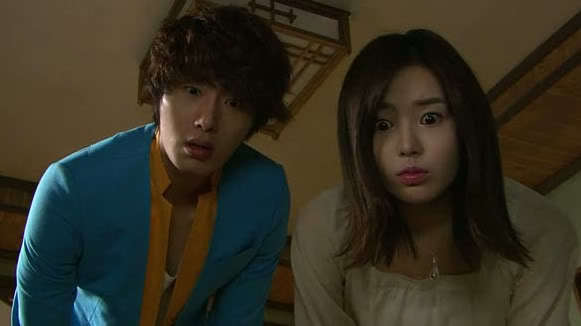 Ji Hyun was arranged to 'borrow' the body of Song Yi Kyung, as she worked during the night and she could use the body in the morning. The reason was also due to the fact that Yi Kyung was responsible for the accident and Ji Hyun's fate although she had not known this yet. Also, Ji Hyun had to follow three conditions set by the Scheduler or the heavens:
1. She was not allowed to tell anyone her real name or her identity
Consequence: Express Elevator
2. She was not supposed to change or alter anything in the life of the person whose body she is in. She can only use the body when Song Yi Kyung is sleeping; which would be from 10am until midnight as Yi Kyung works the graveyard shift.
Consequence: For every minute she is late; one day is deducted from the 49 days.
3. She needs to earn every penny that she needs to use on her own and not to harm or abuse the body of Song Yi Kyung in any way.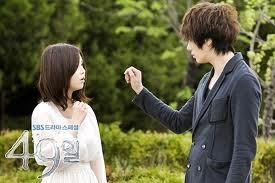 Ji Hyun agrees to these conditions and was almost caught when she saw the Scheduler the next morning and revealed that she was Shin Ji Hyun to him when he does not seem to know who she is and was reprimanded. However, Ji Hyun was still confident about getting the three tears soon and even bargained with the Scheduler on lengthening her age by a year for every additional tear drop she gets; and the Scheduler scoffed at her innocence.
Ji Hyun, now appearing as Song Yi Kyung, went to Heaven restaurant which was owned by Han Kang to have her favorite pasta for lunch only to realize that she did not have enough money on her. (She was loaned 49000 won by the Scheduler for use and she must return it before the term ends and the delusional princess ended up spending money on beauty products so that she could be more presentable in Yi Kyung's body who did not seem to put much care into her own appearance). Han Kang decided to let her off but Yi Kyung pleaded for a job and ended up working in the restaurant.
As she started her job at the restaurant, her clumsiness in serving the customers raised suspicions in Han Kang's mind as she claimed to have experience in the hospitality sector and he sent her to retrieve proof from her previous employer. Yi Kyung arrived at Seoul Hotel and found Min Ho and In Jung (her fiance and best friend) meeting up at a hotel room and it was then her memories came back to her where she remembered seeing them in an intimate position in the car on the fateful day of her accident. Suddenly, Ji Hyun realized that obtaining the three pure tears may no longer be as easy as she thinks as she broods over her fiance and best friend's betrayal.
As Ji Hyun travels through the 49 days, she learns more about true love, friendship and the meaning of life in more ways than she had ever imagined as she slowly discovers the truth behind Min Ho's reason for marrying her and what her best friend and other friends whom she thought were close to her, thought of her all the while.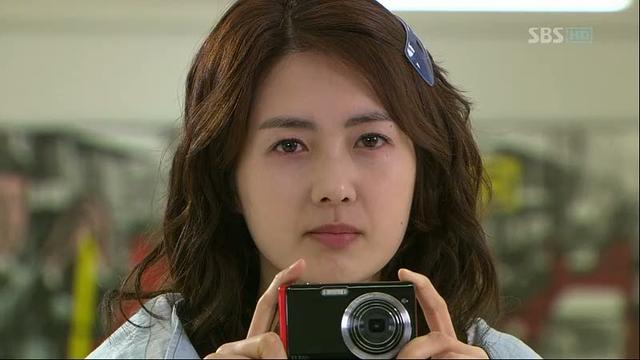 Learning the truth made her mature and also to fight to protect the people she loves as she tries to stop Min Ho from taking over her father's company and her family fortune. She also learns about the people whom she thought never cared about her and in fact, were the ones who loved her the most; Han Kang, who turned out to be the one who knew her well enough to be able to figure out her identity despite her being a spirit stuck inside Yi Kyung's body.
At the same time, complications also arise when Min Ho and Han Kang both seemed to have fallen for Yi Kyung who was actually Ji Hyun and then Yi Kyung starting to realize that something was amiss when she sensed changes in her own body.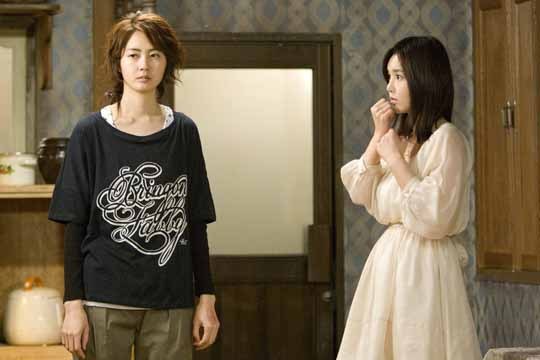 Ji Hyun started to care for Yi Kyung and as her days are drawing to an end, she even helped to find out about Yi Kyung's past and what made her suicidal. Although she was angry at one point when she learnt that Yi Kyung was responsible for her accident, she still helped Yi Kyung and even managed to have Yi Kyung voluntarily helping her to save her father's company and thanked Han Kang for his kindness.
(Yi Kyung was able to communicate with her and even shared some of her memories during the time they shared the body and also as Ji Hyun's soul was getting weaker as the end approaches).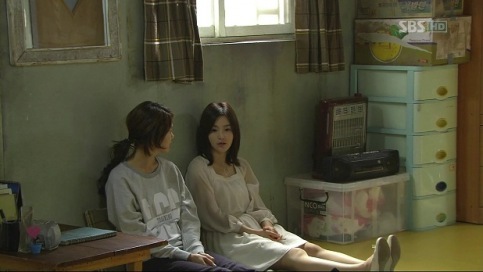 Ji Hyun and Yi Kyung slowly forms an inexplicable bond as they helped each other and Yi Kyung also finds out about her dead boyfriend through Ji Hyun's investigations and was even able to recognize the Scheduler's past identity; who was actually Song Yi Soo, the dead boyfriend of Yi Kyung.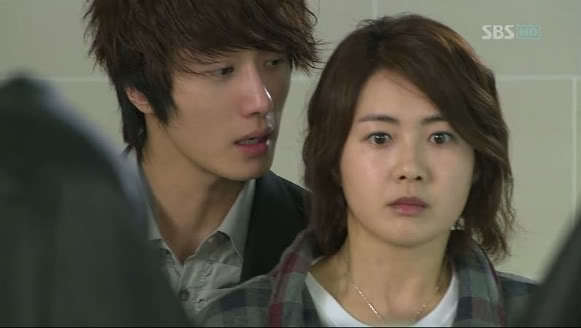 Ji Hyun also slowly finds herself in love with Han Kang who had gone through so much to help her and that he had been harboring feelings for her since high school when he was a transfer student and she thought he had always been mean to her. Her first tear was collected from Han Kang and though he knew her identity, he played along to make sure that she was not being punished by above.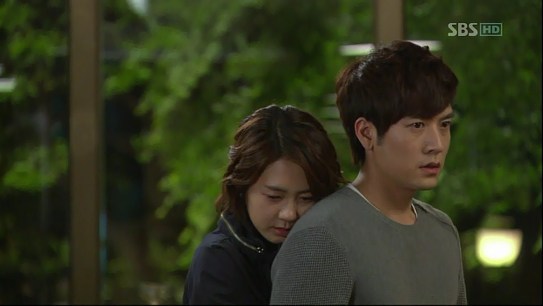 As Ji Hyun helped to patch up Yi Kyung's life and bidding Han Kang farewell, she starts to give up as her final days approach and Han Kang was away in the States to convince his own father to invest and save Ji Hyun's father's company and when the Scheduler appears, she asked for the elevator to appear.
When the Scheduler was about to call for the elevator, they were both surprised by the sudden appearance of two additional tears in her necklace which signaled her success in completing her quest and she was to return to life. Han Kang arrived and was delighted to hear that Ji Hyun had finally awoke but was dismayed that she does not seem to have the memories from the past 49 days.
Ji Hyun even requested to see Min Ho and In Jung and it did seem as though she had forgotten about everything until Yi Kyung appeared to see her and she called out 'Unni' to her.
It was then that Yi Kyung realized that Ji Hyun did remember and that she was hiding something else and there was a reason behind her return and her pretending to forget everything.
*Spoiler Ending*:
The ending was something totally unexpected and I shall not spoil for anyone as this is a drama that deserves that little mystery towards the end but I can only reveal that it was a Truly UNEXPECTED one and that nothing out of any of our expectations.
Curious?
Watch the drama and you will get what I mean, and I thought the ending was pretty decent and suited the theme of the drama as well.
My Review:
A drama which I classified under my Favorite dramas does not require me to say much about what I think anymore, don't you think?
This is one of my favorite dramas and I have to say that I have grown quite attached; if not addicted, to this drama and I rushed to finish up all the episodes after watching the first and second episodes on the tv. Seriously, this is very addictive and I just kept going on and on; the moment I have my hands on the whole set of the drama and I finished the entire drama in only two days! (inclusive of sleeping of course)
I just couldn't wait to find out about what happens next and how it would end, and even wondered if this was another of those predictable plots of the korean dramas and thankfully, it is not. This is far away from the usual romance and 'I can't wait to be with this guy/gal' kind of story, and in fact, the story is very inspirational and meaningful in highlighting the lessons we ought to learn in life and love.
If you are looking for anything lovey dovey, this may not be the one for you.
The drama just kept me hooked especially the first two episodes, and then I knew I simply had to find out what happens. There were exciting moments and climax in the drama as well, and it kept my heart pumping and my tears flowing in between the episodes as I empathized with Ji Hyun as she discovers her 'true' friends; something which I can say that I have gone through at one point and somehow, I guess I was as delusional as her at some point in my own life.
I just love the way the drama unfolds and how it taught me a thing or two about life.
Characters Analysis/Review
Nam Gyu Ri as Shin Ji Hyun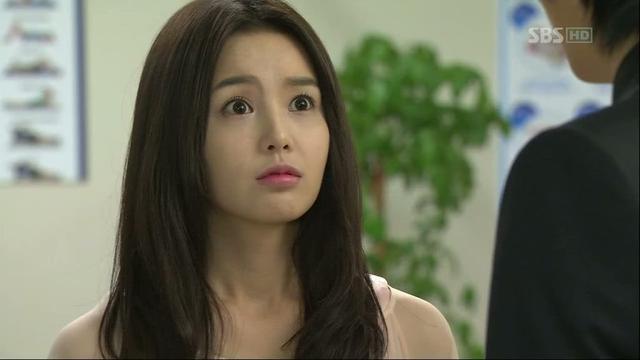 The main protagonist and our little Miss Perfect, who was just so sweet and innocent that she may seem almost unreal and required some 'knock' in her head to get some sense into her mind. I can't fully say that she's totally unrealistic as I do see a little of myself in her sometimes; and I used to wonder why people say I live in a fairy tale and that I can just be so naive at times. Ji Hyun is like that as well, and she just reminds me of myself sometimes.
Anyway, Ji Hyun is pure and innocent and while she treats people the way that she thinks was the best, it appeared that it was not when she learnt about her friends, or so-called close buddies' views of her when she sought them to make them cry for her and it was then she realized that most of them were either jealous of her or resented her for having almost everything in life. She was shattered when she realized that even her best friend and fiance were not true to her and all of a sudden, her whole life seemed to be a big lie to her and only her parents treated her with sincerity. However, despite her naivety being a weakness, it was also a plus point as she touched the Scheduler, Yi Kyung and even Han Kang who truly loved her despite his harsh facade with her most of the time. We see Ji Hyun transform from a pretty little princess into someone who finally learnt about life though in a hard way, her optimistic outlook in life did influence people around her at the same time.
I totally love this actress; she is just so bubbly and cute and she even reminded me of Song Hye Gyo! I initially thought that she was the actress of Autumn in My Heart fame but nope, Nam Gyu Ri is just as special and sweet in her own way. There is no way one would not like her at all in this drama as she just seems to be so positive and happy throughout the series.
Lee Yo Won as Song Yi Kyung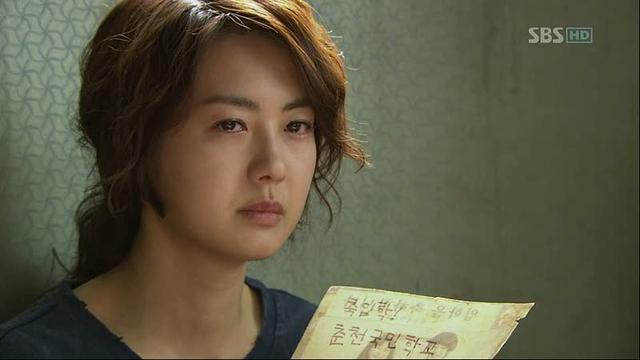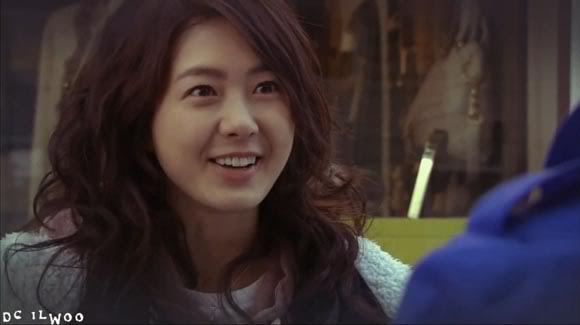 She is in my opinion the best actress and the lead of the entire drama as I admire her ability to switch from one melancholic role into a bubbly and energetic character the next flawlessly. Having lost her boyfriend in a tragic accident and also losing trust in life, Yi Kyung seemed to be just awaiting for her own death as she lived by the day for the past five years; not even putting any focus into her own appearance and health. However, when she became Ji Hyun, she was totally the opposite and she is just so lovely. As she starts to sense Ji Hyun's presence, Lee Yo Won had to balance between her own cold and bitterness and the bubbly personality at the same time and transitioning into each of them at the same time.
The actress herself fitted both roles naturally and I could not help but feel pity for her most of the time, although at times it gets frustrating as she seems to be poring too much in the loss of her loved one but then when her story and background is revealed, it seemed to make sense that she had totally lost her own sense of meaning in life. Song Yi Kyung also transformed from a expressionless and 'I could care less' character into someone filled with emotions and love as she was supposed to be when she was in her teens as she progresses through the series and learns from the spirit who inhabited her body and we also learnt that these two female leads share more than just a body and also their chance encounter through the accident.
Jung Il Woo as Scheduler/Song Yi Soo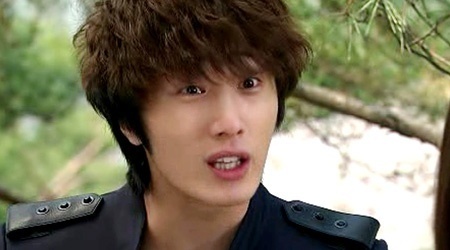 Without him, the drama would be less animated and his crude and harsh principles towards Ji Hyun made it the more entertaining and I could not help but anticipate the time when he would appear on the screen. Jung Il Woo also had that extremely animated face and also his facial expressions when talking to Ji Hyun just made him one of the most loved characters in the drama. Though he seemed like he was just so mean to her most of the time, but I did not feel any resentment towards his character and instead just felt it was funny whenever the two appeared on screen and watching him entertain her petty requests (watch out for when she bargained with him on the tears and also calling him for emergency purposes!)
This guy had a sad past as he died at the young age of 23 and he could hardly remember his past; which was a condition he claimed he had to bear with until the five years contract of him being a scheduler ends. He volunteered to be a Scheduler, and when the term comes to an end, he will resume his memory and also return to complete his final wish. Ji Hyun helped him found his original identity when she was helping Yi Kyung and he managed to spend a little time with his loved one for one more time.
He is not as ruthless as he makes himself appear to be as he seemed to help Ji Hyun several times whenever she was in trouble although he reprimanded her and told her that he would never involve himself in human matters and that, I think made his character even more likable.
Jo Hyeon Jae as Han Kang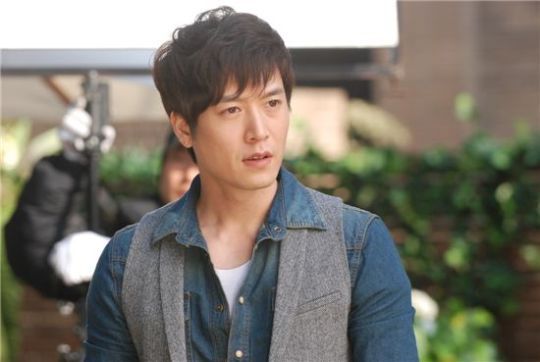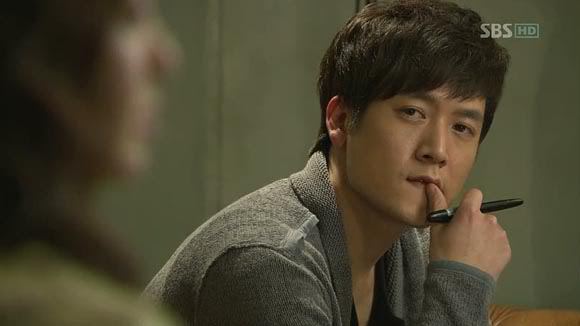 This has to be my Favorite character of the lot, seriously, this guy just has the charms and most of all, the heart. A man of few words, he proved his feelings through actions and that, my dear, is what makes him just so appealing to any woman. He appeared to not care about Ji Hyun but right from the start, you could sense that he had feelings for her; the way he looked at her and pretended not to care and yet was anxious when she appeared hungry at his restaurant and he ordered for her favorite pasta to be served almost immediately from the kitchen! When he heard of the news that Ji Hyun was in an accident, you could see the suppressed anxiety and sadness coming from him and it was no surprise nor anything out of expectation that one of the three tears would come from this warm guy though it may be unexpected to Ji Hyun who always had that impression that Han Kang hated her since the school days. However, Han Kang had fallen for her long ago and when he was forcibly sent to the States, he told his best friend and senior, Kang Min Ho that he had to look for someone when he was back in Korea and that someone turned out to be Ji Hyun whom he could not admit anymore as she was about to be married to Min Ho. He was the first to figure out that Yi Kyung's character resembled that of Ji Hyun; from her habits to rub her nails when she was anxious and also her unique and signature expressions. It just goes to show how much he truly cared and in fact, Loved her.
I was truly touched by this guy, and he never expected anything in return, only for her to live and to be happy. He was extremely good, and a model guy for the ladies and even more than the typical Korean male leads as this guys just makes one swoon all over his affections for Ji Hyun and yet expecting nothing in return. This, is what I call, true and pure love!
Bae Su-bin as Kang Min Ho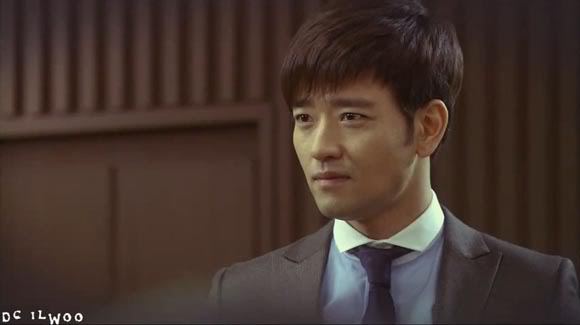 This guy appeared to be the perfect guy, in only one episode or two, mind you but I knew that he was made to be bad from the start. I felt he did not deserve the love of anyone at all in the whole series; be it Ji Hyun or In Jung as this guy was clearly too in love with only himself. I never even thought he was capable of loving but he fell to his weakness when he fell for Song Yi Kyung and the hardest part was for him to face the fact that she was indeed Ji Hyun in spirit and that meant that in the end, he still fell for Ji Hyun.
He was made to be a villain and a jerk, but yet at the same time, he is not entirely that bad and perhaps his background did mold him into who he was at the present. Of course, there was no reason for him to harm the innocent and kind Ji Hyun and her family, but he was not as despicable as other villains I have seen and there are times when I did feel a sense of pity for him at some point. All I can say is, he was just another pitiful and confused character who just wanted to get back at others for his own misfortunes in life and sometimes he did not know what he really wanted. Perhaps, it was all love that he was looking for?
Seo Ji-Hye as Shin In Jung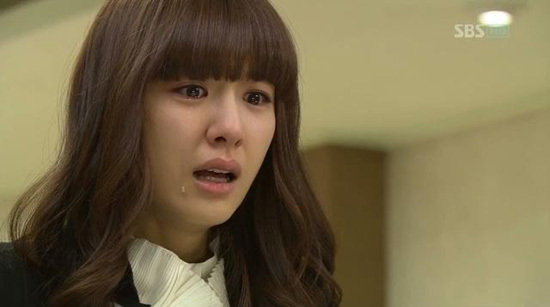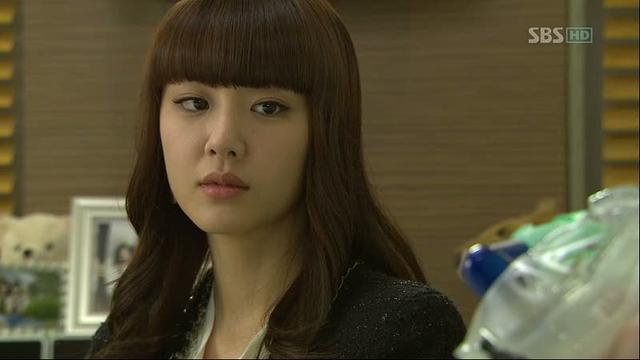 The other 'villain' character; the supposedly best friend and bridesmaid of Ji Hyun who was actually backstabbing her. The meeting with Min Ho was all arranged and plotted by this lady, who was seemingly the most devious mastermind behind everything and she did seem like some kind of witch from the beginning. However, like Min Ho, she was just another pitiful girl who seemed to lack only luck and good fortune in her life as she worked for everything with her own hands and yet people like Ji Hyun seemed to have it all and because of that she harbored resentment towards the pretty perfect princess who was living a fairytale life. To her, everything seemed so unfair and the only thing she had in control was her love; Min Ho who seemed like her Prince Charming appearing to her in her darkest times. She clung onto him and was shattered when she discovered that Min Ho had fallen for Yi Kyung and yet she was starting to feel guilty towards Ji Hyun for the things she had done. Though she seemed cold and heartless, she was not really that evil to that extent as she even held herself back several times from harming Ji Hyun.
She may not be really a true friend, but she was not really an enemy either and I would not say I truly hate her. The actress can be quite convincing in depicting this ambiguity in the character and perhaps it had to do with her eyes and fringe?
My Verdict?
WATCH!! Of course, I feel like watching it again and again and it's funny when I was watching I could not wait to know about its ending but when it finally ended, I find myself not wanting it to end anymore.
I am starting to miss this drama a lot and I just feel attached to the storyline so much that I just could not believe that I have finished watching this drama.
Warning: This drama can be extremely addictive though, so don't say I did not warn you!
Rating: 4.5/5
Note: Even the OST made me tear up, awesome soundtrack that I could just listen to over and over again!:-)