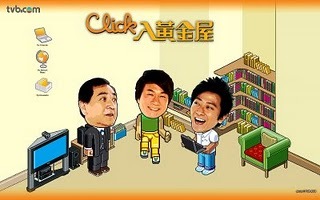 I almost brushed this off as yet another cheesy family drama when I first saw the promo trailer on Astro and also online as the fighting lines between Wayne Lai and Sonija Kwok seemed so typical and predictable; probably something recycled from most TVB dramas with the same notion.
However, I was wrong and I love this drama after I watched it as it was not any usual and typical family drama but one which focused a lot on family relationships that it can leave that warm feeling in your heart.
It is a simply story centered on this particular family; the Fongs, headed by Fong Hok Man (played by Paul Chun Pui), who worked in a bookstore for over 20 years and has a profound love for books (just like me! =)
His wife, Ngan Yue Yuk (played by Mary Hon) was your typical housewife who was behind all the household chores and bore him three children, Ming, Jing and Mei.
Fong Sam Ming (played by Wayne Lai) is the eldest son who had foregone his own education to work in Mauritius to support the family and his younger siblings' education.
As such, he was a rather honest and kind-hearted man whom the family was worried about him surviving in the fast-paced and deceptive city like Hong Kong.
Fong Sam Jing/Alex (played by Eric Suen) was the second son who was also away from home, studying and working abroad after he graduated. He was the most successful and the high achiever in the family, who had a good career in the States in the IT field.
Fong Sam Mei/Sammi (played by Lily Ho) was the youngest and the only daughter in the family. She was a high school student who was totally engrossed in her virtual world in the computer but was the favorite child in the family and was spoilt by everyone.
Family tree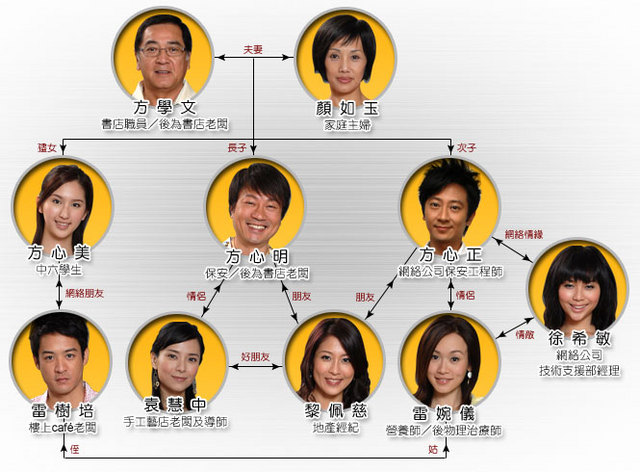 Looking at this diagram, one would be inclined to think that the relationships are rather complex and perhaps so, if you did not watch the drama.
There were a few love triangles in the story; mainly revolving around Alex and Sammi.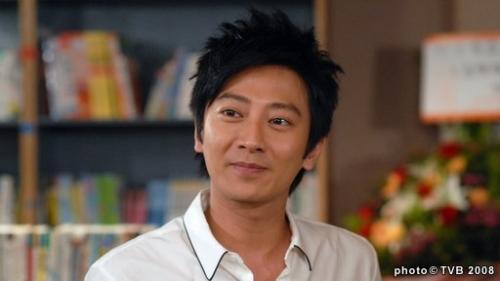 When Alex returned from the States for a business trip, he coincided with his elder brother's permanent return from Mauritius to stay in Hong Kong, much to their parents' excitement. Unknowing to them, Alex had also arranged for a few job interviews in Hong Kong while he was back. At the same time, his family tried to persuade him to stay back in his homeland to be together with the family and to convince his long time girlfriend, Abbie to come home as well.
Alex gave in, when he felt touched by his family's closeness and also their love for him and accepted his job offer; which was a two-year contract with a prominent IT company in Hong Kong. However, his decision caused a rift between him and his girlfriend, Abbie (played by Shirley Yeung) and she threatened to break up with him.
Alex was devastated and at the same time, he had to deal with the politics in his new company when he found out by accident about his boss's affair with his peer, Chui Hei Man/Hilary or also known as Hill (played by Vivien Yeo). His boss then started to pick on him and found fault with everything he does while Hill, who initially did not have a good impression of him due to his position, started to like him for his righteousness and kind heart.
Things start to get complicated when Abbie gets jealous of Hill and it turned worse when Abbie realized that Hill's mother(played by Kara Hui) was also her mother who had abandoned her when she was a child; an incident which left a permanent scar in her and the main reason she hated ice-cream and returning to HK.
The family was upset with Abbie's defiant decision and Alex's mother even confronted her; and this led to their breakup.
Shortly after their breakup, Alex started a relationship with Hill and thought he was over Abbie, until Abbie was injured in an incident while trying to save Alex's mother from being stabbed by an old rival (an old classmate with mental illness who was in love with Alex's father)
Alex realized that Abbie was still the one he loved most, and Hill decided to leave him.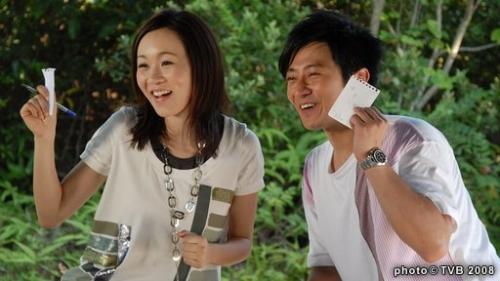 In the meantime, Ming's story was much simpler although it was complicated in the beginnning.
When Ming first came back from Mauritius, he was a trusting nature and was being friendly to people, much to the anxiety of his family. He helped an old friend to keep an eye on his shop while his friend went to the lavatory and that was when the police raided the place and busted Ming for the fake parts that he was selling in the shop. Ming had to be charged while his friend went missing. His family reprimanded him while he stood firm that his friend did not cheat him.
He decided to enrol in a language course and realized he was also interested to be a security guard when he had a chat with the mall's security guard.
While he was in the mall, he spotted his friend who was responsible for his arrest and gave chase, knocking over a clay model of drawers belonging to crafts maker, Yuen Wai Chung (Sonija Kwok) who took an immediate disliking to him and wanted to sue him for compensation as her clay model attracted a potential buyer from England and was even selected for an international competition.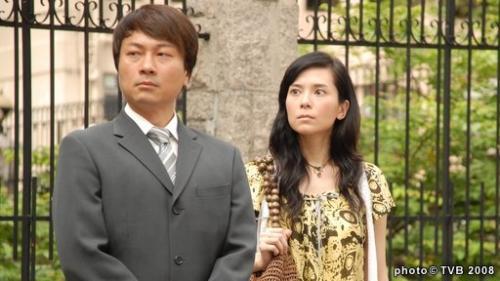 Their misunderstandings pursued; however, in a twist of fate, Chung, under the influence of her best friend, Lai Pui Chi/Pansy (Sharon Chan) who was a materialistic housing broker, bought the house next to Ming's family and the rivals became neighbors.
After a series of incidents, Ming realized that Chung was indeed a kind-hearted person and talented and started falling for her. Chung, on the other hand, was upset with her ex-husband and mother-in-law's doings and also her own brother who lied to her, was thankful for Ming's support all the while and also fell for him.
The rivals soon turned into lovers towards the end.
The parents were your usual parents, who were just too concerned about their own children.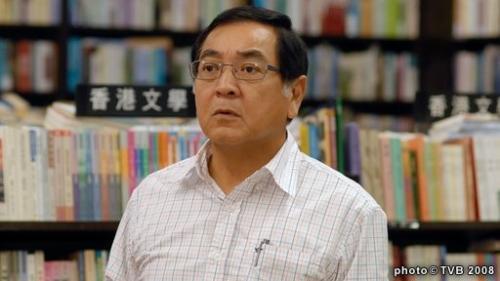 The father felt guilty all this while for putting his eldest son, Ming through the tough road to Mauritius and having to forsake his education in order to support the family and his siblings' education. Bearing this guilt with them, the father and mother decided to take over a bookshop business although they had to mortgage their existing house to the bank to secure a future for their eldest son.
The rest of the stories are interlinked to the main storyline; where Abbie's nephew, Patrick(Jason Chan) runs this particular cafe and had a crush on popular model/actress, Michelle (Macy Chan), much to the disappointment of Ming's youngest sister, Mei/Sammi (Lily Ho). However, slowly, Patrick started falling for Mei and they dated secretly, as Mei was still studying in high school.
Another part which added drama to the story was the appearance of Man's high school classmate, who suffered a serious trauma following a tragedy overseas, attempted to murder Yuk, and the whole family united to rescue her.
It was indeed a heart-warming drama, and I found myself enjoying every single episode of it!
It was just light tone with the simple message that family is always the most important to us; no matter how busy we are with our work, etc.
I loved the characters in this drama and there is not really any evil character in it; showing that everyone has a good side to them.
This is a drama that focuses on relationships and friendship and is highly recommended for the whole family to watch together.
I find that actors and actresses fitting comfortably into their roles and I am impressed with the improved performances from Sharon Chan and also Vivien Yeo.
The relationships were not too complicated but it makes you feel along with the characters in it:
1. Wayne Lai - Sonija Kwok - Sharon Chan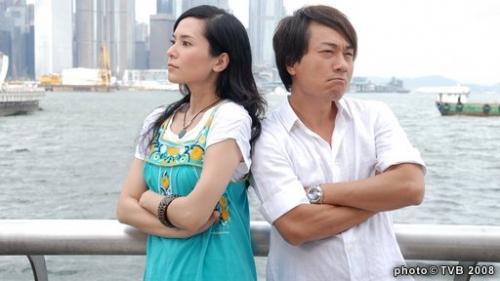 Ming's mother initially thought that Pansy was suitable for her son, but turned out, Ming despised her materialistic and money-minded character and preferred the timid and kind Chung instead.
It was ironic how the duo started as rivals and through a series of events in which Ming witnessed the kindness of Chung and how easily she was manipulated by everyone around her that he constantly stood by her and fell in love with her. The duo was however, worried about Ming's family's reaction since she was a divorcee but thankfully, they accepted her as they have always liked her.
I felt Sonija and Wayne's character bear strong resemblances to each other, both bearing the responsibility to support their families.
Ming had to work in Mauritius for his family and siblings' education while Chung had to earn a living to fund her brother's education overseas.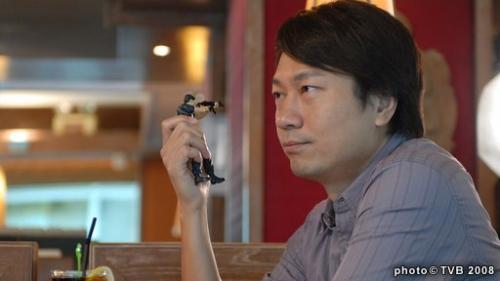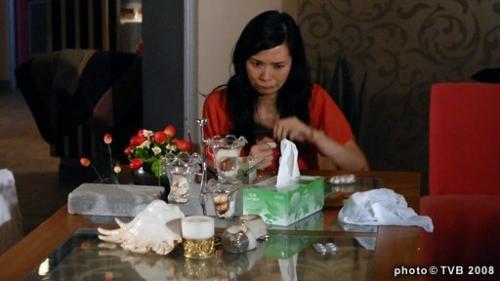 Perhaps it was due to this similarity shared which pulled them closer together.
I like the combination in this couple, as they were both such nice people!
2. Eric Suen - Shirley Yeung - Vivien Yeo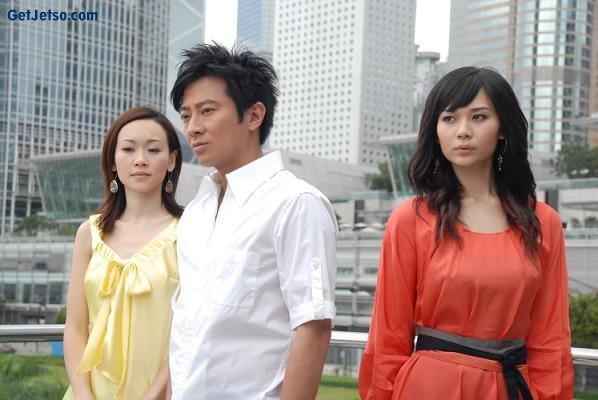 Ching/Alex and Abbie had been together during their days in the States and Alex had always been a capable and optimistic person who had a good career in IT and resided in US with his longtime girlfriend, Abbie and had no plans to return to HK. However, on a business trip by chance to HK, he found himself emotionally attached to his family's relationship and decided to stay back, much to the chagrin of Abbie who refused to return with him. Abbie threatened to break up with Alex should he persist to stay in HK. Alex then attempted to convince Abbie by accepting a two-year contract IT position in a company in HK, using it as a good reason to stay back for two years and also by the end of the tenure, Abbie would change her mind. However, unknown to him, Abbie had a sad past where she was abandoned by her mother as a child after a treat of ice-cream which made her dislike the sweet treat immensely. Alex was understanding when he found out but his close relationship with his fellow colleague, Hilary, who had started falling for him.
Abbie's jealousy and discomfort heightened when she discovered, by chance, that Hilary's mother was her own biological moter and when Alex felt she was being unreasonable over the matter, the rift between the couple heightened and they drifted apart, with Abbie rejecting Alex's proposal and her return to USA.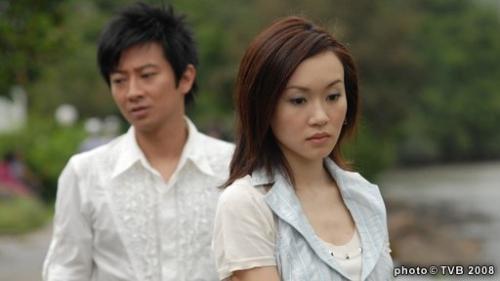 In the meantime, Hilary and Alex started dating, but when Abbie returned to HK for a short trip, Alex found himself still pining after her. In an incident where the psycho high school classmate of Alex's father tried to kill his mother, Abbie tried to save her and ended up injuring herself.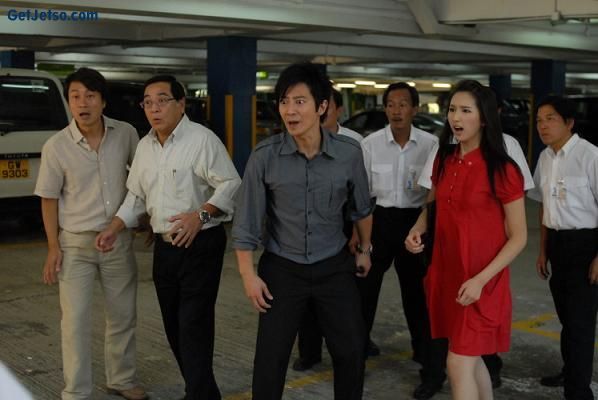 Hilary volunteered to back out of the relationship upon realizing that Alex had only loved Abbie all the while.
It was a simple equation, really, Alex and Hilary were just infatuated with each other due to their company with each other.
3. Jason Chan - Lily Ho - Macy Chan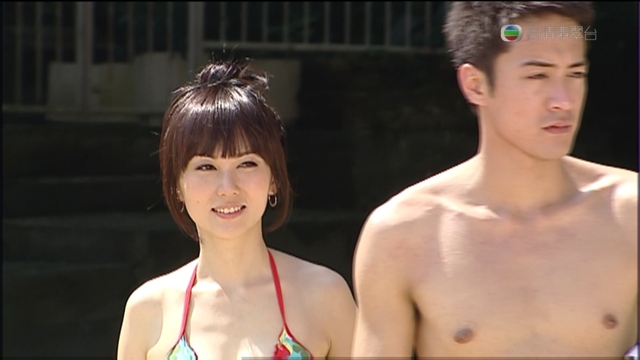 Patrick was Abbie's nephew and he runs a cafe, and his best friend was Alex. Due to this friendship, Patrick became very close to Alex's family and was admired by Alex's younger sister, Sammi whose rival also liked him. Patrick played along, pretending to be Sammi's boyfriend to spite her rival and Sammi then fell for him. However, Patrick only had eyes for his junior, Michelle who is now a high profile model and actress. Sammi gave up on Patrick when she realized that Michelle is a nice person and even helped to pair them up until both Sammi and Patrick realized that Michelle was not interested in Patrick but Sammi; unexpectedly.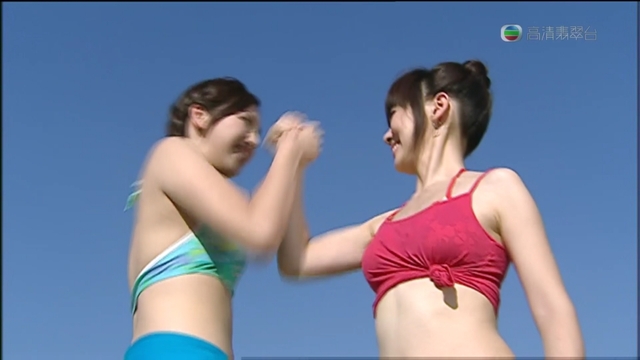 After Michelle's departure, Patrick started going out with Sammi and their relationship raised the concern of Sammi's parents who finally consented as long as her studies will not be affected.
Most of the actors/actresses played their roles really well in this drama, and as mentioned, I especially liked Sharon Chan's Pansy, which was such an improved performance from this actress. It was a meanie kind of role but yet at the same time, she does have a heart for her friend when in times of trouble too.
Another one to note is the comeback of Eric Suen to acting. Eric's role as Alex was just too fitting as he really had that look of a cheerful and optimistic man who focused on his family. I also liked his devotion to Abbie.
Needless to say, my favorite actress Shirley Yeung received no complaints from me, and I really loved all her attires! =)
Lily Ho was a fresh new face and I kinda liked her performance, so no bad comments about her, and the rest, Mary Hon and Paul Chun Pui, Wayne Lai, and Sonija, are all too familiar faces and are just excellent =)
Over all, this is definitely a recommended watch and you will yourself just cherishing your family and loved ones even more after this series!